Just when you thought it was safe to forget your FPL password and get World Cup or MLS focused I have returned! You can't escape from FPL that easily and I know that secretly, you're already missing it. While the season is still fresh in our minds I have asked some of the regulars on our site to put some thoughts together on some of the lessons they have learnt from this season that they plan to take into next season.
As with many of our discussions on the chat boards, you won't agree with everything, while some of the points made you will readily relate to. Bear in mind they are individual and honest opinions of those members I spoke to.
This is the second and final part of Regulars Response and makes for some interesting reading. Enjoy!
[divider_1px]
Peaky – total points 2,424 – global rank 5.099

Hi Cookie!!!
It's not really what lessons I've learned this season but what I've accumulated through playing this game about 20 years now but I'm still fine tuning!

First things first, at the start of the season I write down the fixtures for the first 12-15 game-weeks and throughout the season have notes written for AT LEAST that many weeks ahead, primarily looking for patterns of 'easier' fixtures, or lesser teams that go on a run of form so transfers in are longer term acquisitions rather than short term so you get better value for your hit!
For me it really is a game of 2 halves, up until the Jan wildcard I am concerned about points accumulated but I also try to get a high team value. This does involve initially taking hits but a higher team value at the back end of the season really is worth its weight in gold. I try to be selective but I do like a good old bandwagon!! There are a few websites which show daily transfers in/out, so you are able to see where people's money is going in any given week and also they show WHEN these price changes are going to take place so by keeping an eye on these statistics it easy to stay ahead of the game! One word of warning must be given with  a transfer made early in the week, due to additional games i.e. FA Cup and European fixtures or even training, players do get injured midweek, but for me it's a risk I'm often happy to take as I think the advantages outweigh the negatives!
I'm a great believer in form is temporary, class is permanent (reading back these musings I apologise for all the clichés!) so if someone with proven form starts scoring or even if they're looking good but unlucky not to be getting FF points I'm there! I do join bandwagons of players with unproven records but I am a little bit more cautious! This philosophy of accumulating team value has accrued me about 114 million this season which although isn't the highest value by any means it's the difference between having say 5 and 8 premium players in your squad!
Captaincy: I have tried a variety of methods to this age old question and I've come to one very unimaginative and boring conclusion, just go for the player you think is most likely to get the most points, looking at form, fixtures and whether they are home or away. People try the differential policy and it may work now and again but consistently you really should go with the obvious, it's nice to pick an outlandish player or a defender (cardinal sin!!) every week but at the end of the season you will falter in the rankings!
To hit or not to hit?! I think this season more than ever has shown the benefit of a well selected 4 point hit! As mentioned above I'm happy taking a hit for a form player who in particular has good fixtures coming up and also who is a 'popular' choice in the leagues and will increase in value. On a personal level, GW19 was a game changer for me, with City due to entertain Palace I was expecting a goal fest, there had been media rumblings that Negredo was struggling for fitness and with Aguero injured at the time it paved the way for Edin Dzeko, I brought in Dzeko (c), Navas and Chester who financed this move and was at home to Fulham. So with my 8 point hit these players brought me 32 points, this was in a game-week where the average was 42! I'd made a killing and almost halved my ranking from 212k to 123k, job done!

DGWs in particular should always be played aggressively with point hits, another 8 point hit in GW31 took care of a weekly score of 175, although it is worth remembering try not to look at just the DGW fixtures though by looking to see what DGW teams fixtures are like AFTER the DGW – this is another way of getting an edge on your rivals!
Every Friday evening or Saturday morning check your team!! I now religiously do this as many times I have missed out on points due to not changing my keepers, not changing my captain, not changing my starting XI including making sure my bench is in the correct order and always, always, always make sure you CONFIRM any changes made!

Finally when your wife/husband girlfriend/boyfriend questions you for spending so much time on that 'bloody game' just remind them that any prizes or winnings received at the end of the season will be lavished upon them and this sometimes (!) buys you a bit of breathing space!!
Ok Cookie mate it's late and I'm off to bed! Well done with your ranking this season, leading from the front and well done on your contributions on FF247, always a joy to read!!
[divider_1px]
Hannibal Lecter – total points 2,315 – global ranking 62,963

I remember like it was yesterday when I first started playing this game more seriously – joining a co-workers league from GW4.
Season 1 ( 2010/11) – was nothing but pure fun, however it ended prematurely as my co-workers lost interest around mid-season and as there was nothing to play for, the interest from my side decreased as well.
Ended up with = 1621pts & ranked 1,324,791.
Season 2 (2011/12) –  was more challenging as I played in a ML with my best friends for an interesting money prize which in the end I lost in the last GW finishing as 2nd best .
I have managed to increase my pts tally to a total of =1828pts & overall rank of 700,817 place!
Season 3 (2012/13)- I ended up having 1936pts & was ranked as 414,658.
Could've done better but as my main rival in my ML was having a superb season and went 200pts ahead of everyone in GW5, although chasing him at full steam for the whole season I was not able to get close enough to endanger his throne – I had to call it a day a couple of weeks before season end and continued to play it just for fun.
Season 4 – this season
Overall Points = 2,315pts ; Overall Rank =62,963
Well, the numbers say it all!!
Enjoying my best season ever, placed inside the top 65k – in what seems to be a high scoring season, where 1pt difference equals 1k places in the overall rankings!!
Ah ok, I almost forgot I was supposed to be doing some serious writing, haha…..
Well, it was actually 4 seasons ago when I started to look for some interesting stuff and ideas on how the game is played and it was then when I came across an interesting web site.
A website full of enthusiasts sharing a handful of advice, ideas and opinions on how to improve your team and yourself as a player – in what turned out to be (seriously), one of the best games I've played!!
Ok, I'll admit it – THE Best game by far
!!
It is not a secret that the best Individuals from this site (due to a turn of events) – decided to create (from scratch) and run their own website dedicated purely to this amazing game!
I had no reason to question their decision and logic behind this – as I always like to put my money where the value is
!
These lads have proven their enthusiasm, knowledge and passion for this amazing game in the previous years.
It was because of them and everyone else from the Regulars – why my ranking throughout the years got better and better.
"I am no Init or Cookie or B-Bash" – as someone said earlier on the site – but I have managed to score almost 700pts more compared to my 1st ever season!
I'm inside the Top 65k and if it wasn't for focusing on my ML too much, I think I would have been placed a bit higher even.
It has been a hell of a ride, this season – I tell you!
Enjoyed it from the very beginning till the very end.
Throughout the 4 seasons I learned a lot of things, but I have a feeling that this one has been a real revelation for me. All of this is thanks to the people who are running this site and of course everyone else who is participating on the boards!
Well, in short – here are some of things I have learned this season which I would "defo" use in the season ahead:
1) Never miss the "brainstorming" sessions which happen daily on FF247!
-If you wanna win your mini-league and become a Top FPL Manager – do not miss this site and the community here.
Tons of helpful ideas, advice and a big bunch of FPL addicts ready for some banter
…
Yes, it is the people & community here that counts!
2) Never underestimate your opponent/s!
Many say – don't play the game / play the man…
Well, with so many leagues to play in – I'd say analyse your opponents well, but don't get stuck trying to over-complicate things week after week.
Don't try to get into the rival's head – but instead play your own game and most important – go with your gut!
3) Play in money-mini league with your friends!
Haha, ok – don't get me wrong, I am not trying to promote gambling here, nope…
It's just, there is a small gambler in every one of us and the money aspect makes it much more fun and exciting.
It doesn't need to be a lot, just enough to trigger your "taste buds" and inspire you to bring out the best in you, week after week.
It's all about winning the game, not about only participating in it!
4) Try to watch as many games you can / as regularly as you can:
Don't rest and don't get too confident saying you know enough!
Most of us are football addicts and I'm sure the no. of games we watch per year is enormous.
However, try to follow up on all the highlights; MOTD's etc. to find out who are the players which have hit form or who might be the differential for your team, for the week/s ahead.
5) Research + do the maths.
Stay up to date on all transfer news and pre-season player performance.
Try to find players who are playing "out of positions"; spread your coverage and don't get overloaded on players from just 2-3 teams and most importantly – do not trust prices.
Players with a high price tag may not necessarily give the best returns.
6) Plan ahead -> but do not over-plan:
Plan your transfers for 2weeks ahead, not more…
Do not make early transfers unless you have a tight budget and the prices rise would hurt you.
We've all seen how players can be fragile and injuries can happen overnight, so be sure to follow all the pressers and make your decision in the right moment for you.
I'm not a fan of a last minute transfer but those early midweek transfers have hurt me more this season than the last minute ones, to be honest…..
Ah, yes – pls do not overload on DGW players w/out having a good strategy on what to with them after
7) Take a hit now and then!
Discipline is very important in this game – but do not be afraid to take a -4 or even a -8 now and then, especially if you feel it will justify your gut feeling!
Enjoy the game and play it for fun:
"The most important of the unimportant things in life" = Football!
Eat, Live and Breathe Football!
[divider_1px]
Tekno – total points 2,330 – global rank 47,738

I've learned several things this season that I believe will help me in the coming seasons. Firstly, I'd like to point out that while I started my FPL account some GWs into the 11/12 season, this was my first season taking FPL seriously. Thus I have learned a lot this season that I would like to share with the FF247 community.
I made a mistake already at GW1 by including Mannone, Brayford, Ravel Morrison, Lukaku and Soldado in my squad. The first four weren't starters, and as for Soldado… need I say anything? Many FPL managers believed these players to be bargains, and Soldado was a proven goalscorer in La Liga. Therefore I, like so many others, uncritically believed the hype and brought these players into my squad. Thus I learned my first lesson: to be sure that any bargains I put in my starting squad actually are starters and that it might be wise to have a wait-and-see approach to foreign players coming to the PL. Going into next season I'll be far more careful when selecting both cheap players that we don't know are starters and players from the promoted teams and I'll be more cautious with players coming from others leagues in the transfer window.
Moving on, my team didn't exactly perform in the beginning of the season. It wasn't until GW12 that I was capable of breaking into the top 200k, and it wasn't before GW21 that I was among the top 100k. I had players like Mignolet, Ivanovic, and Evra who didn't provide many points and just took up funds and dropped in value. I made long-term plans to replace them, but my midfielders and strikers kept getting injured, lost form, or otherwise gave me reasons to replace them. Sticking to the rule that mids and strikers are more important than defenders and keepers I kept postponing replacing the three aforementioned players. Looking back in hindsight it hurt my team keeping such expensive players that didn't provide many points, and I think that I would have profited on taking hits to get out these players. From this I learned that long-term plans rarely work out as so many things can happen to upset these plans, and it's necessary to be flexible and not always stick to rules such as "don't take hits for defenders". Next season instead when I've several transfers I want to make, I'll ask myself: "if I bring in this player for a hit, do I expect him to outscore the player he replaces over the coming GWs by such a margin that he'll make up -4?" I'll apply this logic to all players, regardless of whether they're a striker or a defender.
In GW14 I learned a valuable lesson concerning listening to your gut. This was the week Suarez scored 4 and assisted 1 against Norwich. I, however, had my focus on another match that week; Man Utd v Everton. My gut told me that Rooney would probably go crazy against his old side, so I brought him in that week and captained him. He got an amazing score of 1 point (and his 5th yellow), while Suarez got 24 points, meaning that following my gut in this situation cost me 46 points. Gut feeling is really just your brain predicting the future based on past experience and knowledge (I'm no psychologist but I believe this to be correct). When your brain sees connections between the current situation and your experience/knowledge of similar situations, it tries to predict the outcome of the current situation based on past experience. Sometimes it ends up predicting correctly, other times not. Since I have an internalized view of Rooney as a hard-working player who always gives 100%, especially in big matches, my brain predicted that he would do well against his old team. The lesson I learned from this was that instead of blindly listening to your gut, it's instead better to try and analyze the reasons behind the gut feeling, and then rationally decide whether or not your gut is worth listening to.
When Aguero got injured for the second time against Spurs, many got in Adebayor as his replacement, and I certainly considered him too. I did see another opportunity however; a player that I predicted would receive a lot of game-time with Aguero injured – Jovetic. This was at a time when Dzeko and Negredo didn't performed too well together, and thus I predicted that Pellegrini would give him some game-time. Even if he didn't start, it wouldn't matter as City were scoring for fun at that time – they had 14 goals in the last 4 matches. Thus I figured he'd almost be guaranteed points even if he came off the bench for 30 min. I brought him in for GW 25 and dubbed the transfer "the punt of the century" – some of you might remember this as I tried to get as much attention as possible for this ballsy move. While he started the next match, he got subbed after 60 min and only got 2 points. The next match against Sunderland was postponed, and in the match after that he came off the bench and played for 13 min before getting injured. So in 3 GWs he had gotten me 3 points, while Adebayor in the same period had scored 26 points. This punt failed mostly due to factors outside of my control: 1 match being postponed, City only scoring 1 goal in the 2 matches they played while I had him, and him getting injured. Looking back, I made some assumptions bringing him in; that he would get game-time, and that City would keep up their free-scoring. I'm a person who tries to thinks outside of the box and kinda be a little rebellious, and next season I'll certainly continue looking for the players that others won't see. I did however learn from this that it's wise to not make many assumptions and to try and minimize the risks, and if there's a lot of uncertainty involved – as it was in this case – it's usually better to go with the safe option (Adebayor) no matter how strong the temptation to go different is.
This also brings forth another factor – luck. You can rationalize and analyze as much as you want; in the end you never know what's gonna happen. In GW38 I sold Aguero for Dzeko on Friday before the article broke where he said he would be 100% fit by Sunday – if I had waited for this news I could very well have kept him, and would probably have sold Mata or Ramsey instead. Thus my rash decision actually paid off as Dzeko outscored Aguero, and Ramsey and Mata both scored. I still believe it's best to try and be as cold and rational as possible when making decisions – sometimes luck makes it work out for the rash and impatient, but most of the time it probably won't. There's been several times this season when I've made early transfers and then a day or two later seen completely different – and sometimes preferable – possibilities. As Pellegrini said recently; when you get emotional, you make bad decisions. You see things the clearest when you take your time and think things through.
Those were my words of wisdom. Peace out bitches.
[divider_1px]
Potty – total points 2,283 – global rank 105,817 – psychiatrist report "complete nutter"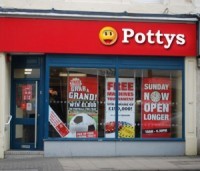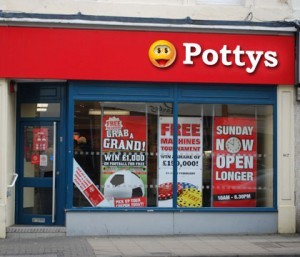 Well the FPL has ended and so has the stress in Potty's World that ran the length of 38 chuffing weeks, I used 47 Biro's, 15 pencil's, 6 A4 jotting pads and 7 kilos of Nescafe coffee during the campaign. So have I learnt anything??? Yes of course, my biggest curve ball was I did not make as many hits as in the 2012/2013 Season and boy it worked for me and it's a ruling I will implement again and again that's for sure.
My final ranking of around 105k was amazing for me in only my 2nd crack at Fantasy Football and in hindsight I should have picked Suarez and captained him but my dislike of his cheating ways prevented me from doing so which I am pleased about.
So as in good old Potty style I will leave you with this…..
Way way back in August.
Is when it all began.
Picking 15 players.
To try and be that man.
You know the one I'm taking about?
The Champion of FPL.
Then up pops a crap Matchweek.
And you think "oh what the hell!"
So take this Potty advice on.
As when this summer comes.
Scoff a BBQ Pringle.
Then next season buy…
Oohmewinkle!!
The Power is Pottyness.
[divider_1px]
TJ – total points 2,291 – global rank 92,929

I think what I'll take into next season is to leave transfers until as late as possible. I got caught out with Rooney at the end of this season, transferred him in when there was no news of injury, and that hurt my ranking.  I learnt a lot from the season before (my first) when I had no experience of FPL. That's when I looked for a site (FFCheat) and then that turned into FF247. It definitely helped seeing what decisions my fellow players were making, but just the experience of a FPL season under my belt helped me get into the top 100k comfortably this year.
[divider_1px]
B-Bash – total points 2,537 – global rank 82

Well the FPL 2013-14 was pretty good to me in fairness.  Despite nothing but red arrows from GW 31 to 38, I have finished the season with a smile on my face.
As an experiential learner though, things have happened which I can hopefully take forward into FPL 2014-15.
Firstly, I was quite lucky at times during the season that as a bandwagon started to pick up pace, I found that I was already on it, the main examples being Suarez and Yaya.  I saw the Ramsey wagon picking up and jumped on it as soon as I could. So for me, I shall not be afraid to jump on a bandwagon again, and if you think it's not worth it, I would ask anyone that stayed away from the 2 players I've mentioned until it was almost too late.
I shall be spending more money on my defence from the start. Looking for big centre backs that like to get up the other end and score goals, and full backs that can get forward to assist.  I definitely think they are worth the extra pennies!
Red arrows appeared for me when the DGW's arrived.  My DGW strategy was probably very similar to most FPL managers, 'get a load in'! However, DGW players are not the be all and end all.  I learnt this at my peril, holding onto AJ from DGW31 to GW37.  I ignored his lack of form and kept him in because he had more games.  Many single GW midfielders outscored him in just 1 game, and several of them were recommended in articles by the boys on here!!  I shall not keep hold of a player or ignore form like this again, and plan to react quicker when someone appears in form.
And finally, I have a spread sheet plan that was for DGW34. It clearly states, Hazard to Puncheon. I went Hazard to Lallana for a reason I cannot recall!  So if you make a plan, stick to it……and buy Puncheon!
Thanks for reading The Big Interview – The Regulars Respond! Part 2 this article was written by Cookie