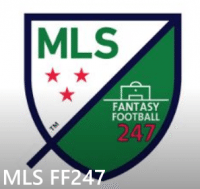 "With the Red Bulls nearing a shut out, Keane receives the ball just inside the 18 and plays a neat wall pass with Zardes to put him into the 6, his shot on frame is rejected out of bounds by the goal tender but the referee seems to have blown for a PK to the offense for an alleged double team"…
Welcome to the FF247 MLS Chat Room for the 2015 season. A hidden gem within the site if you will, for those fantasy managers who just love to play whatever games they can get their mitts on and specifically in this case MLS. Most of us started playing fantasy MLS back in 2013 and were soon hooked. The aim of the Chat Room is to allow a space for those that play it to come on and post and chat whatever they want about MLS – be it a traditional RMT, some team news, a helpful link to some relevant information or site, info about the many DGW's, info about the many blank game weeks, info about the many international call up weeks (!).
Whatever is on your mind that is MLS related you can post in the Chat Room and know that it won't be lost and confused on the FPL chat boards and you can easily access it at any time by simply clicking on the MLS tab at the top of the FF247 home page.
Thanks for reading MLS Chat Room 2015. This article was written by MLS247