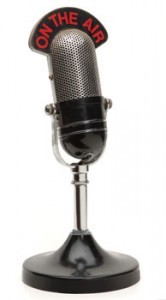 Many of you will remember I met up with five managers at the start of the season, to talk over their plans for the season ahead. Well, I was fortunate enough to be able to meet up again with Kop Warrior, Inittowinit, Mito, Mutley & Potty just before Christmas for a catch-up on how their campaign is progressing.
Potty, you've had an amazing season so far, you got things right from an early stage. Please talk us through your good run…..
Potty: I must say what I have done so far this season has surprised me, as from GW1 which now seems like a long time ago, when Potty gambled from the off. That week Villa & Chelsea played twice but I had a hunch that Lukaku would not be in The Special One's plans so I captained Benteke and the rest is history! I played my wildcard in GW2 and I ain't looked back since. Potty's team selection is based on form players and not just those from the "Big Four" as I enjoy a mixed bag, plus one must take a calculated gamble like when I played the trio of Saint's men in Boruc, Lovren and Lallana in GW9, boy it paid off. Also I do not look at any of my opponents teams ever, as this will sway one's own judgement on that week's transfers you yourself have planned. All in all I am enjoying this campaign.
Mito, you started slowly but then crept into the top 60k by GW7 – talk us through that impressive start.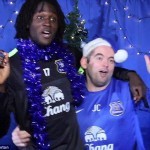 Not really much to it, it was a brilliant GW 6!! I jumped 330k places with the differential captain in Lukaku and this coincided with my transferring in of Suarez to create S&S on his first week back from his suspension. My forwards got me 59 points together that week and this allowed me to take a massive jump in the overall rankings. The rest of the weeks were very average with a bit of up and down in the rankings.
Mutts, frankly, if you don't me saying, you've had a shocker. No doubt you'll blame the pressures of work or writing the extensive Suspension Report every week, but come on now, what's gone wrong mate?
Errrrmmmm everything!! I've found myself selling and then buying the same players back. Coutinho and Lukaku, I had them from the start, had to sell to avoid losing a fortune and then buy them back. But I think my main downfall was not jumping on the Ramsey bandwagon, I kept telling myself "he can't keep that level of scoring up" – to some extent I was right, I eventually, reluctantly bought him for GW14 and since then the goals have dried up….the Mutley curse.
Inittowinit, you've had a solid start to the season thus far – talk us through your campaign so far.
Hi Cookie. It's been a bit up and down to say the least. I started with a score of 98 in GW1 but then scored less than that in GW2 and GW3 combined, so I went from a ranking of 32k to 505k in three weeks. That was an all-time low I think and I have been steadily improving since with a few highs and lows along the way.
My initial mistakes were centered around the subs or the 'squad players' to be honest. I went with some players who had been playing and performing well in pre-season but then suddenly found themselves out of favour for one reason or another once the action began – Mannone, Ravel Morrison, Baker, Anelka and Brayford mainly. This meant I was limited on changing the rest of the team around, as I would have liked, and ended up doing transfers I may not have needed to had I had a better squad in place from the off.
I have been a bit guilty of not following my own advice as well. A big example of this was Ramsey. I plugged him as one to watch early on as he had been on fire in pre-season but I did not take the opportunity to jump on board when I could, possibly believing as many did that it just could not continue. Yaya Toure as well. I could go on….!
I am a great believer in tracking my progress by an average score. Last season I averaged 61 points over the season which was enough to put me in the top 500 and so far I am averaging 63.29 so I am happy with that although that only leaves me at about 65k so far which suggests that the overall scores this year have been much higher than last season. I get the impression I will have to average about 65 to 67 or so to achieve a similar ranking so I will have to up my game somewhat!
Kop, by your own high standards, I think it's fair to say you had a stuttering start to the season, but you look to have turned a corner and hopefully got your campaign back on track.
Firstly, what do you put your slow start down to?
It's pretty simple really, I picked a poor team at the beginning. I deliberated with myself right up until the bitter end as to whether I should go for Coutinho or Sturridge and unfortunately I went for Coutinho! I also, like so many others went with Lukaku which turned out to be a mistake, but not quite as big as the mistake that Jose made by loaning him out for season. The likes of Walcott, Soldado & Benteke did ok for the first two or three weeks but then they either got injured or simply stopped delivering the points.
So after five game-weeks there I was sitting outside the top 1mln and I decided to play my wildcard, which brought some short-term rewards as I jumped up 900k places in just two game-weeks, but once more the wheels came off and I started tumbling back down the rankings. It was my own fault, as aside from a couple of astute signings, I took a short-term view when playing the wildcard.
I've been quite stubborn this season and as a result I failed to jump on a number of bandwagons. Now some bandwagons I'm not bothered about such as the likes of Barkley & Januzaj, but it took until GW9 to bring in Ramsey and that was simply because I felt he couldn't keep it up, but fair play to him, he's proved me wrong. I also convinced myself that Sturridge was better value for money than Suarez, boy was I wrong!!!
Finally, I got my captain wrong more often than not, but hey, at least I got it wrong on my own!!
Kop Secondly, how did you turn it around?
I'm not sure if I have turned it around! I've had three or four relatively good game-weeks which have seen some green arrows but when you get as low as I had been it doesn't take much to get a green arrow! In all seriousness I don't think I've done anything in particular, but I've stopped panicking which has helped. It had gotten to the stage where I was losing interest and to be honest that might have helped as I stopped over thinking things.
Sure, I hear you Kop, I think we're all guilty of over-thinking and over-analysing a lot of the time.
Mito, I see in GW10 you took an 8pt hit and then a further 4pt hit the week after – was this the start of your decline ?
It was the start of my decline, but the hits are not the cause, they were for the most part innocent bystanders in a crime committed against my FPL team by way of captain choices. Hits were also taken in my rise to 60k, in fact I took an extra 4pts worth more in my rise than in my decline.
Init, you've often said you get better in the 2nd half of the season, do you see that trend continuing this time round?
I certainly hope so! It's not a throw away comment either it's a fact! For whatever reason, I tend to be average until Christmas and then kick on from there. I deliberately changed tact slightly in two respects last season and it paid off massively. First was to hang onto my wildcard until later in the season. The second was to stop trying to win my main mini-league (Bag-O-Tell-Prem) by just getting a lead and then playing safe, so as to not lose that lead. I stopped looking at rivals teams and their transfers and just played my own game against the fixtures and form. That said if there's 10 or 15 points in it come the last game it could be a different story!
I like that – it's a good lesson. Don't look at your rivals, concentrate on your team, as Potty also said earlier.
Potty: I speak sense, people take me for a joker, which I am, to be fair, but I know my stuff.
Potty, you have mentioned on the site that you're having a small wobble, but I think you're being a tad harsh on yourself. How do you plan to get back into that top 1000?
As we speak, Powerful Potty Fc is without doubt having a slight wobble, in GW16 I gained just 68pts -and yes I realise many fantasy managers would crave this total but not me! I slipped to around 8,400 in the overall rankings – I was 4,138 before a ball was kicked, but I have a plan. Listen in…..you think I am going to tell you? No way…well you have twisted my arm and it involves no hits, but Negredo is signing for Potty and my wobble will end.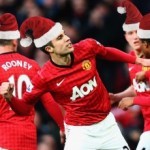 Mutts, you've improved your ranking every season you've played FPL. What secret plan have you got in store to ensure that run continues? Will you stick with RvP?
Can't tell you it's a secret! I haven't really got one but as you highlighted above I have put little time and effort in this year due to work commitments, however I think for the remainder of the season I need to listen to others and forget my own instinct. RVP, I would have stuck with as a differential, but this latest injury forced the sale. Heeding the advice from yourself, Rooney was promptly brought in and captained for GW16….at least he got an assist!
Mito, you've been very disciplined since GW12 and its produced great results – you've reversed that decline and you're climbing the leagues again – are you learning a lesson here?
No! What I have become more disciplined with is my captain choices. Hits have not been taken recently, because I have had no real inclination for the last couple of weeks. If you look back at my track record this season, you will find an interesting stat. When I have taken hits, I've had green arrows 3 out of 5 times and when I have not, I've had green arrows 3 out of 9 times. The trend seems to favour hits for me, just like last season, but I still feel I can avoid them a bit better. No sense in costing yourself points continuously for no good reason.
Init, you've managed to hold onto your wildcard, when many others have used their's – that could be useful!
It's the guaranteed DGW's that have changed it. With the slight alteration in the F.A Cup set-up we are almost certain to see one or two bumper weeks with a good few of the top teams playing twice. Those weeks could be huge and having a wildcard handy for them can gain you 50, 60 or more points in one week. Plus you can then plan a team for the run in. If you have managed to get this far without using it then don't even consider it. Hang tight and I think it will be a huge advantage come March or April.
Lads, what do you think is a realistic target for you this season?
Mutts: Not committing suicide!!!!
Ha, no, don't do that Mutts!
Kop: Oh I don't know! At the time of writing I'm currently ranked just out the top 450K (no jokes please, I know it's pretty poor). This is my 6th season playing FPL and my lowest finish to date is just outside the top 180k and all the others have been comfortably inside the top 100k. So my target is to finish inside the top 180k so that this is not my worst ever season. Is that realistic? I don't know!!
Potty: My realistic target when GW38 ends is as follows……
Still to be smiling.
Points total of around 2,225.
Still have my own hair.
Overall ranking about 5,500.
Still be as mad as I am now.
But most importantly to be above this interviewer and Inittowinit, it's that simple!!
Interesting Potty, so you're gunning for Init and myself eh?
Potty: You betcha!
Mito: Same as last season is still possible. A top 20k finish is very reasonable and if I reach that and there are still a couple of weeks to go, I will adjust my expectations. Listen, studying the numbers for taking hits and the overall rankings for Twitter followers, tells me that it is still very possible for people who are ranked way below me, to still make a 20k finish. I came from a very similar position last season to finish 12k and that is after totally messing up GW38 that cost me a finish around 5k. Just grind it out the rest of the season and slowly but surely one can crawl back up the rankings.
Init – can you eclipse last season?
Top 500 again? I would very much doubt that! But you never know… I have been fairly consistent in being in or around the top 10k in the past and I will be disappointed if I don't make that again. My aim is top 5k. Anything more is a bonus.
Do you plan to play your Jan wildcard as soon as possible to build value during FA Cup week or leave it until the last minute?
Mito:It just depends on the state of the team when the wildcard is available. My first inclination is to hold as long as possible, one for any new signings coming into the Premier League and two to have the team a bit better set up for the home stretch. But I will not hesitate to play it quickly, there is no point in losing 40-60 points in a 3/4 GW span over competitors if your team is in shambles. You are not going to easily make that back!
Potty: The January wildcard that we all receive will be used immediately by Potty. The hectic Christmas schedule is when injuries go against you and can decimate one's team so I will play it to great effect – and I will be buying Mata once he moves to Everton in the January transfer window.
Kop: It will all depend on how my team does over the next few game-weeks. If it does well and I'm happy with it, I'll probably hold onto the wildcard but if it underperforms I'll play it during FA Cup week.
But don't get me started on team value!! If I play it early it will be because the team is poor, not because I want to increase my team value. This game is all about accumulating points not money and your team value is only realised if you sell players who have increased in value while in your squad. These players are usually playing well, a good example is Seamus Coleman who I've had since the beginning, but I'll only realise his value if I sell him and why would I do that?!!
Mutts: No plan as of yet, I'll just see how my team is looking nearer the time with injuries and suspensions.
Init: I agree with Kop. I pay no attention whatsoever to value and so I will play my wildcard when I feel it suits my squad best to do so. That may be early or it may be at the last possible opportunity. It will depend on me having a fit squad and how that squad looks against the upcoming fixtures. It does allow the opportunity to do the odd one-off transfer over the Christmas period that you might not normally do if you did not have the comfort of knowing you could fix it in a week or two though.
The January transfer window adds an extra dimension to it as well. I do like to watch that with a view to how it affects teams either losing or signing players and maybe incorporate the odd punt based on it. Last seasons 'punt' was Samba though, so that one didn't really work out that well!
Kop, looking at some of your "infamous" tips over the past few weeks, I see some interesting names: Crouch, Gouffran, Torres, Kagawa, Hooper, Brunt. Are you ever tempted to transfer into your own side some of your differential tips?
In a word, "no"! I play this game far too conservatively to bring them in. However, looking at how some of them have performed after I have tipped them, maybe I should take my own advice at times.
Mito, are you enjoying your role as the site's Twitter man?
But of course! Not sure my wife agrees with my new job title, because I have to get those tweets out even in the middle of you know what…..
Errr ok – thanks for that Mito! How do people follow you on Twitter?
Easy – the site's Twitter address is @FantasyFootball247 ….. I get to interact with a whole host of different people on there. Everyone should follow it, it's fun, informative, I give out some great stats and its great publicity for the site.
Potty, your captain's predictions on site have ranged from inspirational to absurd – be honest now, how often do you actually captain the player you predict to the masses?
As the nation knows, I do a very popular weekly "Potty Captain Pick" that everyone enjoys on FF247, Facebook and Twitter but the 64 million dollar question is do I go with it too??? The answer is a Potty "no"…..well, I do with my Voices of Potty team but Powerful Potty FC, that is enjoying fine success, keeps their Captain Pick under wraps. Currently though my picks have returned a mix bag of points and they do work, just ask my followers.
Init, does writing the fixture article influence your decision making regarding transfers for your own FPL team?
Analysing the fixture schedule is something I have always done anyway and I always considered it a major part in planning transfers and team strategy, so actually writing the article has made little difference to my normal routine to be honest. I think it should play a major part in your planning for obvious reasons. The main difference on a personal point is that I actually like to make notes on a pen and paper basis and I still do this despite writing the article!
Give us a differential tip for a player we should have in our side for the second half of the season.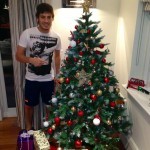 Mito: Benteke!!……..ok, maybe not. Unless a very talented forward comes in the transfer window, I think grabbing a differential at the forward spot would cause more damage than good, just too risky in that area. At the back, fixtures and form should dictate whatever little movement you make with defenders. So the differentials are in the midfield, no sense in saying Silva/Theo because they were scooped up as soon as they began to start. So two known names spring to mind Mirallas & Coutinho who have shown glimpses. But for more under the radar, there are two who have not gotten a real good opportunity but if they do, I will grab right away, Schurrle and Lamela. Those 4 could provide a real differential, in particular Schurrle because he is so cheap.
Kop: I'm gonna go for Rafael. Under Moyes, Everton always improved as the season progressed and I believe that United will improve over the coming months, let's face it they can't get much worse. If Moyes does manage to turn things around, United will surely pick up quite a few clean sheets and Rafael is likely to pick up a number of assists and maybe even the odd goal. Currently he only features in 0.5% of teams so he could be an excellent differential although I do expect this figure to rise.
Potty: So the Masses are looking for a differential player that hopefully will aid their failing teams. Well Potty assures you…..without a certain Dutchman up front for The Mancs I believe they play better football as they, as a unit, have more options open to them. With Rooney playing a deeper role these next few weeks and into 2014 and a gifted Welbeck wanting the ball at every occasion this wing man will step up to the plate and turn it on, I give you the vision that is Valencia, don't hesitate just buy him.
Mutts: Seriously? You want a tip from me? Go on then – David Silva, just 3.9% ownership at the time of writing.
Init: Jay Rodriguez or Adebayor. Last season after January I rotated Lambert and Benteke as my '3rd' striker to good effect. If you can land on someone like that at their price (5.9m and 7.7m), then it allows a lot more flexibility in other areas and both are starting to promise some consistentcy for their price. That's a lot cheaper than many mid-priced midfielders who we hope may grab a goal or assist. The extra money in midfield can be put to good use if used wisely and may mean a 3rd striker who is somewhat unfashionable but also mean the ability to upgrade a weaker 4th or 5th mid to a premium one such as Walcott.
You're David Moyes for a day and have been given £30mln to spend in the January transfer window – who would you buy?
Potty:So I am David Moyes for the day and have 30mln quid to spend on a player? Well you don't get much for that but I would take a gamble on this rejuvenated player who will bring the best out of others around him, also he will put some backbone into a midfield that does need it, plus due to his price the club would save some cash too. I, Potty Moyes, would purchase Joey Barton.
Joey Barton?? Hahaha Potty, c'mon now….
Potty: I'm being serious, you may laugh at me, but I know my stuff – Barton and Carrick in the middle of the park would work a treat for United.
Mutts: Stop it Potty, you nutcase. Actually, I don't think £30mln would cut it. I think there needs to be a bit of a clear out to raise more funds, the likes of Young, Anderson, and Nani can all go for me.  Then it's at least one world class midfielder, preferably two that we need to bring in. I'd love to see Fabregas linking up with RVP again, but it doesn't look likely.
Init: Mutts, you're right it won't happen, but I do agree Fabregas would be brilliant for United – plus it would probably break the £30m budget anyway. United have not replaced Paul Scholes and went to the extent of replacing him with a then retired Paul Scholes last season! They need a stellar midfielder to pull the strings and be the fulcrum of the team and Cesc would be the answer to that. 
Kop: Well if I were David Moyes I'd probably go out and blow it all on Leon Osman! Personally I'd go for Diego Costa whose form has been sensational this season. For such a big strong guy he's got a great first touch and I really do believe he'd be a success in the Premiership. However United don't really need a striker, their main priority for at least the last five years has been a midfielder, why they haven't addressed this is beyond me! One player who they continue to be linked with is the Dutch international Kevin Strootman and I reckon he could do really well at Old Trafford…he can't be any worse than Tom Cleverley!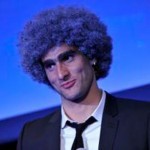 Mito: I'd buy Marouane Fellaini, he seems a great player, and I think he will fit in perfectly into their system. Although I have not seen him in a while, so he could be cheaper now. I say jump all over that transfer, he should have a similar impact that Ozil has had at Arsenal.

Ok, ok just messing. Let's stick with South American talent, go get who they should have gotten in the first place James Rodriguez. If they need extra money to buy the kid then get it or throw in players to complete the deal!! If they refuse to spend that much (they will) then Riberiro from Cruzeiro, Marquinhos from PSG and Balanta from River Plate are very good players and Ribeiro and Balanta would cost about £8-12mln each. There you go, buy those two and keep 5 in the pockets to buy Fellaini his hair products. Simples
Ok lads, finally, please picture the scene. It's Christmas Eve, the phone rings, you answer and it's Aunt Doris on the phone. She can't make Christmas dinner. Which player or manager from the Premier League would you invite to share your turkey…and why?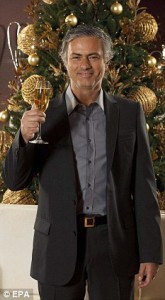 Potty:Firstly, I lost Aunt Doris years ago – I said meet us at the info point at 5pm and due to the Christmas crowds at Meadowhall I ain't seen her since.
So Potty would invite for Christmas dinner the one and only Peter Crouch. His football stories would send us to sleep, he is that thin his appetite is nil and after Potty paid £50 for his "4 Birds in 1 Bird Special", my new friend Peter could reflect on his England hotel room carry-ons while enjoying my main course.
But the real reason that Crouchie got my invite????
I have a dodgy Angel that forever falls off the top of Samantha's tree and his height would solve this bloody problem of replacing the god-damm thing.
Init: Not sure how to follow that!! Well it wouldn't be Kagawa that's for sure. That boy has got a mean appetite from the sounds of it! I would probably invite Mourinho to be honest, as I would like to point out to him how many times his stupid rotation policy has cost me points over the years. I might mention Lukaku to him a few times as well!
Mito: Tony Pulis is my initial thought, I really like to party. But he may be a bit too wild for me, so I will go with Lukaku. Mostly as a favour to Chopper as he is attending our Christmas dinner (as a waiter), but always good to make friends with a soon to be rich footballer. Mito will be part of the entourage. Benteke will be so jealous!!
Kop: Michael Laudrup for me. There's not many players who have played for both Real Madrid & Barca and I'm sure he'd have a few stories to tell about both clubs. The 1986 World Cup is the first that I remember watching and two of the standout games I remember both involved Denmark, so I suppose I've followed his career since then.
Mutts: Harry Redknapp – I know he is not in the Premiership at the moment, but Christmas is a time for fun, and 'Arry has a million and one stories that are enough to keep everyone entertained all day long. I have a few favourites but this is one of them.
Potty: To all FF 247 posters and Fantasy Football Managers enjoy your Festivities and on Xmas Day with no Fantasy Football to worry about please…drink bloody loads, eat and be ill, snog yourself silly under the Mistletoe, wake up on Boxing Day with your head down the loo, and please please….miss the bleeding Deadline!!!!
Merry Xmas xxx
Potty
Thanks Potty!
Lads, thank you for your time and sharing your insight into your thoughts, plans and ideas for the rest of the season.
We hope you have enjoyed reading the thoughts and ideas of Mito, Potty, Init, Kop & Mutts and from everyone at FantasyFootball247, we'd like to wish you and your families a Happy & Peaceful Christmas and a successful 2014.
This interview was conducted by Cookie.