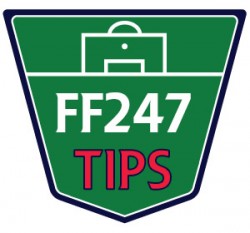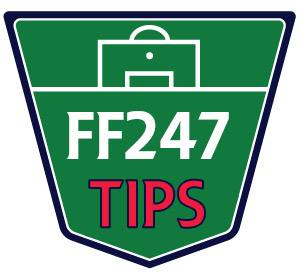 And so we have another hallowed DGW to negotiate, and the last one of the season, so you'd best make it count. Leave nothing in the dressing room, as they say. Give it 110%. Have no regrets. 'Tis better to have loved and lost: Than to never have loved at all. Anyway enough of the philosophicals from past Premier League greats such as Jamie Carragher and Lord Tennyson…
Last time we had one, we decided to change tact on Tips a bit and take a statistical look at all of the teams involved in an attempt to paint a picture of each and every double team and give some analysis on whether we felt they were worth chasing or just best leaving alone. And as it proved extremely popular, hopefully helpful and ultimately successful, at least for the author himself given his DGW34 score, so we thought we'd give it another whirl. And of course we love the old adage 'if it ain't broke don't fix it', so we go again with the stats and this will be especially helpful for those deciding whether or not to take some hits this week to cover the DGW. Is it worth it? Is it not? We don't have a crystal ball but what we can do is lay on the facts and then it's up to you to ultimately decide. How's your luck? You're about to find out…

Let's begin with some basics here as always. 8 teams play twice this week. The remaining 12 all play too which means no blanks to plan for this time, small blessings and all that. After this week there is a normal week, the last of course, and all teams play just once in that. We have minimised the fixture tracker to illustrate the above in it's simplest fashion.
[clear]
[divider_1px]
And so onto our analysis of the 8 DGW teams –
CHELSEA


[clear]
They only went and won the league title. For Leicester. Not quite the season they imagined then but at least Hiddink has steadied the ship and they are showing glimpses of form once more. Fairly dull glimpses but they're there. It may be two away games for Chelsea but that's actually good news in many respects as they have a better record away from the Bridge this season and on current form (last 6 away games) they rank 1st with 4 wins and a draw from those.
Away Form Overall:
Rank – 7th
Goals For – 24, which is 6th overall.
Goals against – 19, which is 5th overall.
First up it's a trip to Sunderland who are supposedly fighting for their lives and have picked up a bit under Big Sam or so we are led to believe. A quick look at their stats though shows that they are averaging just 1 goal per game at home this season and have actually failed to score there on 8 occasions out of 17. Their defence is a bit better ranking 8th overall at home with just 18 conceded, so just over 1 per game. They've been keeping games tight recently as 6 low scoring draws in their last 8 would suggest. This is followed by a trip to Anfield and it's anybody's guess which Liverpool team turns up for this one, both mentally and in person. We wouldn't like to call either of these games really but Chelsea have proved they can score away and are ranked 6th in that respect so we would expect them to score at least and their defence is equally well equipped on the road ranking 5th overall for away goals conceded.
Our Tips –
Hazard if you feel he now starts, which he surely must after his recent title winning exploits! He returned against Bournemouth with a sudden 2 goal explosion but was then subsequently benched again for the Spurs game but this will have been purely because he hasn't played for a while and he was reported as looking exhausted at the end of that one but with another weeks training under his belt we'd be very surprised not to see him start the next game. Whether he can then do 2 in a week remains to be seen but as potentially explosive differentials go then we would grab him if you can. As for the rest then the defensive record as above is good so maybe that's an option and probably as good a shout as any this week as there are no real stand outs in that department this time. Costa is your other real decision. He hasn't scored in his last 3 now since he returned but prior to that he went on a run of scoring 8 in 11 and slightly uncharacteristically he grabbed 4 assists in that period too. We all know what he's capable of it's just whether you feel he's about ready to break out of his shell once more.
[clear]
[divider_1px]
EVERTON


[clear]
Oh dear, where did it all go so wrong?! Well, some would say the second they appointed the perennially underachieving, 'talks a good game', couldn't organise a decent defence even if he had OJ's lawyers, suave charmer of gullible old men Mr Martinez. Not us, of course! Well, ok, us. Well, ok, me! Anyway he sees out his tippy-tappy tenure (hopefully) with a DGW and then a decent looking follow up to exit it with Norwich at home.
Away Form Overall:
Rank – 8th
Goals For – 23, which is 7th overall.
Goals against – 19, which is 5th overall.
The double itself sees them go on the road twice which, like Chelsea, is actually preferable for their chances this week as the above stats bear out. By comparison, and to highlight where their issues lie, they are ranked 16th at home and 18th for goals conceded at Goodison. Of course they'll be reducing the season tickets accordingly next season we are sure… First up it's a trip to clap Leicester and who knows how that one will go. Not the clapping, even Martinez could organise that bit properly. Maybe. As for the playing bit we just can't say. The only thing we know for sure is that it'll be the party to end all parties and Leicester's season has been one big long party already so this could be one heck of a party! Once they've finished partying with Leicester they go to a slightly more sombre and serious Sunderland who will have their game faces on rather than any silly party hats.
Our Tips –
The contrast between the two games couldn't be any more so and of course the one constant here is that Everton are sat in the middle of both not really caring either way with their abject failure of a season hanging around their necks. Their better players will now have an eye firmly on the Euros and probably some sort of self preservation of making it there without injury, just to add to their abjectness and general apathy. Lukaku and Barkley could capitalise on Leicester not even realising there is an actual football game being played. Leicester could just go out all guns blazing and blow them away. Neither would surprise us. Pick Everton by all means but don't pick them willingly and with any degree of surety!
[clear]
[divider_1px]
LIVERPOOL


[clear]
It's really, really difficult to advise you what to do when it comes to Liverpool. Clearly they have a massive game this Thursday and all available resources will be thrown at that one with scant regard for the league games either side, as evidenced by a very weak, inexperienced side barely bothering to turn up at Swansea this past weekend. Sturridge and Coutinho owners had a fleeting moment of glee before quickly realising that the supporting cast was virtually non-existent. Whether this pattern continues rests largely upon progress on Thursday night but even if they don't then next weekends team against Watford could still be a vastly altered and odd combination of U-21's and those first teamers who didn't participate on Thursday in what will most likely be a typically draining and emotional roller-coaster of a game in the usual big Anfield European night tradition.
Home Form Overall:
Rank – 8th
Goals For – 30, which is 6th overall.
Goals against – 21, which is 12th overall.
If you can land on the right players then their home form is pretty decent, they're actually unbeaten in their last 6 at Anfield. Their first visitors Watford have lost 4 of their last 6 on the road and have just recently conceded 3 at West Ham and 4 at Arsenal and have nothing left to play for. Which may explain how they managed to let Villa actually score twice past them. This is the one that may see the most rotation. We would however expect a full side to take to the field in the second game against Chelsea, regardless of Europa progress. Opponents Chelsea have won 4 of their last 6 away games, are ranked 6th for goals scored away and 5th for least conceded. Like Watford though their season is a distant memory so how interested they are remains to be see. Such ingredients tend to go one of two ways – boring stalemates or gung-ho displays of reckless abandon. Here's hoping for the latter!
It's worth noting here that the Europa final itself is Wednesday 18th May. That's three days after GW38, so suffice to say should they make it that far, then it's also worth considering how many of their players you invest in this week as you will almost certainly not see them against West Brom on that final day.
Our Tips –
Erm, yeah… You all know the main players here – Firmino, Countinho, Milner, Sturridge etc. You all know the pitfalls here too, probably from recent bitter experience. We mentioned the phrase 'how's your luck' in the intro and this applies here more than anywhere. If you have Liverpool players then we'd probably just play them as they will at least see the second game and it'll be a bonus if they see the first one also but as for actively buying any – well, you know the risks….
[clear]
[divider_1px]
MAN UTD


[clear]
Having temporarily halted Leicester's inevitable title charge LVG's young guns go on the road with two potentially tricky trips to a desperate Norwich and a free flowing West Ham. With just 19 goals scored away from Old Trafford they aren't quite the force you'd hope for going into a DGW with two away games though. Likewise they've conceded more on the road than they've scored. If these two games were at home we'd be cock a hoop excited but they aren't, so we aren't!
Away Form Overall:
Rank – 10th
Goals For – 19, which is 11th overall.
Goals against – 23, which is 11th overall.
First opponents Norwich are fighting for their lives now, as we've said previously, so this won't be easy at all. Their stat rankings aren't great, as you'd expect from any team sat in 19th spot and they managed to concede 3 to Sunderland in the last home game but they did also keep Man City to a 0-0 at Carrow Road recently. After that the double concludes with a trip to West Ham who they recently dispatched in the very same fixture in the FA Cup. This one may be a bit different though as outside factors come in to play. This is no ordinary game for the Hammers – this is their last ever game at the famous Boleyn ground. Who knows what effect that will have but if nothing else it should motivate their players to some extent. In theory.
Our Tips –
Martial is now looking like a real prospect and despite being listed as a forward who essentially plays out wide he's making a mockery out of the reverse out of position thingy! Rashford holds the prime spot at centre forward and we wouldn't shy away from him by any means given his price at just £4.7m. We are pretty sure that's the first time in the history of FPL that you get the opportunity to buy a Man United forward at sub £5mil! As for the rest take a defender and hope for some sort of Darmian-esque GW34 miracle but don't hold your breath.
[clear]
[divider_1px]
NORWICH


[clear]
Norwich are in serious poo-poo! Newcastle's weekend win combined with their own defeat leaves them with their game in hand as there one big chance to salvage their Premier League status. They need to match Newcastle in the first game and then hope they can win the second to overhaul them before going into the last day. The only fly in the ointment is that their first game is Man United and Newcastle's is Villa…
Home Form Overall:
Rank – 15th
Goals For – 22, which is 12th overall.
Goals against – 27, which is 16th overall.
To compound matters then their own home form isn't great as you can see. They aren't scoring in bundles and they are conceding far too many. There is a glimmer of hope in that both opponents in the DGW are bang average away from home. We won't waste your time here though – you're unlikely to be picking up any Norwich players unless you are looking for the ultimate one-off differential, out of the blue, call of the century.
Our Tips –
The above said player doesn't exist in the Norwich ranks! Don't even bother looking, just trust us.
[clear]
[divider_1px]
SUNDERLAND


[clear]
Big Sam has a proud record of never having been relegated as a manager, or so he tells us anyway. The truth is that he's never been relegated from the Premier League but he did once manage to take Notts County down but that one seems to have been written out of the record books. Maybe he employs Joe Kinnear as his fantasist, sorry publicist. Either way that record is under serious threat right now and these two home games may go a long way to re-writing the history books.
Home Form Overall:
Rank – 17th
Goals For – 17, which is 17th overall.
Goals against – 18, which is 8th overall.
Not great is it?! There are three key factors at play here also which need to be considered. Chelsea have a better away record on the road this season than they do at home. Fact. Everton do too. Fact. Sunderland's main hope is in the form of Jermain Defoe's goals but he's scored 14 this season and 11 of those have been away from home. Fact. 2 of his 3 home goals were against Villa as well so they don't even really count. Fact.
Our Tips –
Defoe will likely be most managers main consideration here but his home stats as per above would in themselves cause most pause for consideration. So what is it that Jermain doesn't like about the North East? Having spent most of his playing career in London and latterly in Toronto then that's probably an easy answer but joking aside it may just be that he is more suited to away games when they can play on the break and given that this weeks opponents are actually better on the road then this may play into both Sunderland's and his hands as they could be forced back a bit more and have to play more in this way. Aside from him who else is there to consider? Well, there's not many if truth be told. Maybe PvA who has 5 goals and 3 assists this term but it's probably worth noting that he hasn't registered either of those since prior to Valentines Day. Although he does have a 33% clean sheet ratio in that period but we wouldn't be overly reliant on that one this week.
[clear]
[divider_1px]
WATFORD


[clear]
If you went for Deeney on the basis of 'Villa' then we applaud you and also hope that your heart is still in a healthy condition with him leaving it so late to actually reward you. Just remember though that he doesn't play Villa every week! Besides that he hasn't scored away from home prior to Valentines Day, not sure why that keeps cropping up as a key date! In fact he's only scored twice twice aside from that since the beginning of December, so don't go taking those two 'Villa' goals as any sort of form guide.
Away Form Overall:
Rank – 12th
Goals For – 18, which is 12th overall.
Goals against – 25, which is 12th overall.
Their away form is mediocre, as you can see. They face a Liverpool team first on the back of their Europa adventure so who knows what that looks like. They then go to a Norwich team with much more to play for than them, which often means a lot, in the scheme of things. Fighting for your clubs Premier League status, your job, lucrative livelihood vs safe, job done, job and lucrative salary probably assured…
Our Tips –
Deeney and Ighalo would be our only considerations here and even those would come with big question marks, especially given the other options at the forward position.
[clear]
[divider_1px]
WEST HAM


[clear]
West Ham will be firmly on the radar of many fantasy manager's this week and with good reason. They seem to be one of the few who haven't already either drifted off to to the beach or who aren't involved in some sort of tense relegation battle. Bilic simply wouldn't allow the beach attitude but also they are playing for fun, as they have done for most of the season, so that means goals. But probably at both ends…
Home Form Overall:
Rank – 7th
Goals For – 30, which is 6th overall.
Goals against – 20, which is 10th overall.
30 goals at home is pretty decent but there's also another factor at play here – these are their final ever 2 home games at the Boleyn. They will be emotional occasions but they will be looking to sign off in style. Swansea mentally logged off a good few weeks back and so will probably just be happy to play along with the celebrations! Man United will be more focused but the occasion itself may take over and sweep the Hammers along.
Our Tips –
Carroll and Payet lead the tips of course. If you're looking for a cheap differential then Noble is your man. A man in form and on pens. He's like James Milner really, just slightly less boring.
[divider_1px]
Original Rambo's 'sure starters' Watchlist.
Occasionally some of our site regulars get bored and in the process post some fantasy gold help! Original Rambo did just that over the weekend and so we encourage you to take a gander at his ramblings if you need a quick reference point as to who to pick this week and which ones are probably the safer options.
[clear]
[divider_1px]
Thanks for reading Fantasy Football Tips Game-week 37. This article was written by Inittowinit
[divider_1px_dashed]

[divider_1px_dashed]
[row][span6]

Vote on our Captain Poll Now

[/span6][span6]




[/span6][/row]
[divider_1px_dashed]

Before you disappear from the site or move on to the next article, we'd like to point out a brand new game for the Euro's brought to us in conjunction with Fanager who will be bringing us all a Euro 2016 Fantasy Football game like no other, and we'd love it if you guys would join us.
To pre-register your interest, please click the Fanager banner above and enter your name and e-mail address to get involved – it take less than 30 seconds. Once registered, they'll soon be in touch to advise you of when the game is ready to explore and play, so please get involved, register your email address and tell a friend.
[divider_1px_dashed]