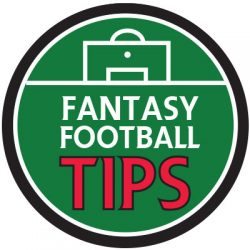 Welcome to Fantasy Premier League Tips Gameweek 14.
Whether you're superstitious or not, the number 13 when it came to fantasy football was unlucky for a good number of people. Being Gameweek 13, those who captained Coutinho, for example, thinking he was going to blow Sunderland out of the park, are no doubt licking their wounds. There also seems to be an influx of injuries at the moment, too, with the likes of Holebas, Giroud, Heaton, Shawcross, Firmino and Sterling joining a growing list that also features Lallana, Bellerin and Friend.
You could say the past few weeks have been a bit reminiscent of last season. Players that barely feature in many teams have suddenly exploded into life, leaving a lot of players scratching their head and wondering how it went so wrong. Yaya Toure, Victor Anichebe and, most recently, Leroy Fer have come from nowhere and will be sure to lure people into their teams. Whether or not they carry on, only time will tell.
So, through the chaos of injuries, suspensions (will Costa ever get that fifth yellow card?!) and an impending jam-packed festive schedule, read on to see who I recommend. One word of caution, though, this advice is being dispensed from someone who has dropped 130,000 places over four weeks of red arrows and has just well and truly bitten the bullet in doing four transfers at an eight-point hit, something that wouldn't normally be recommended! He who dares though, Rodney. Well, hopefully.
Goalkeepers
[three_fifth padding="0 20px 0 0″]
[/three_fifth]My first recommendation for goalkeepers is Hugo Lloris. It may seem strange that I'm recommending the French international as he's not kept a clean sheet since Spurs' 0-0 draw away at Bournemouth and he costs a pricey £5.5m. You may be put off by the price as you try to find that last £0.1m to fund a star midfielder or forward. Bear this in mind, though – there are some favourable fixtures coming up for Lloris, particularly Swansea at home this gameweek, followed by Hull and Burnley at home after a tricky trip to Man United. In addition, Tottenham don't have that pesky Champions League to worry about or distract them anymore (Pochettino should go into politics with how quickly he managed to get out of Europe) and there is now potential for them to properly concentrate on the Premier League and a rock solid defence. Even after missing two matches, he is joint third with Petr Cech and David de Gea on the table of the most clean sheets so far this season and also has a great number of saves to his name. What's more, the fact he's only in 6.8 per cent of teams presents a great differential.
If you're looking for a cheaper goalkeeper, you may like to consider Ben Foster, costing £4.7m. With 42 saves to his name so far this season (the third highest out of all goalkeepers), this fella has proved to be a real asset to West Brom once again. Fans of goalkeeping stats may also be interested to read that he has the second highest amount of shots saved from inside the box too! Of all people, Michael Dawson was the man who prevented a third straight win for the Baggies, killing off Foster's clean sheet in the process. Looking to this gameweek, Watford make the journey to West Bromwich, who have had a mixed bag of results recently and I wouldn't be surprised to see the home side keep a clean sheet in this fixture. The Baggies themselves are away at Chelsea after this match, but then welcome Swansea the gameweek afterwards who were among the lowest goalscorers before that Crystal Palace goalfest.
Next up on the list of recommendations is from the goalkeeper bargain basement. Lee Grant costs just £4.1m and is in only 2.9 per cent of teams. He has done a brilliant job in Stoke's goal since he stepped up to the plate in gameweek 6. There are now 33 points to his name from just eight games, with only five goals conceded. Highlights include seven points in the win at Vicarage Road on Sunday and two consecutive clean sheets against Sunderland and Hull – not forgetting his heroics at Old Trafford as well, of course. This week, Grant faces Burnley, a team who will be hoping that they have more luck in the Midlands than the last time they travelled down the M6. If the Premier League table was just based on the amount of goals scored by teams, the boys in claret and blue would be 17th with finding the back of the net only 12 times so far this season. They'd be 18th if it was based on shots on target, with only Sunderland and Middesbrough faring worse. The only problem with Grant is that Jack Butland has returned to training and so will be challenging Grant very soon.
Defenders
[three_fifth padding="0 20px 0 0″]
[/three_fifth]Liverpool have not had the best defensive record so far this season, however with two of their three clean sheets being the last two gameweeks, you can't help but feel they're finally shoring up. I feel OK, therefore, in recommending Dejan Lovren again, after I admittedly said he should be in your team back in gameweek 11. Costing £5.1m, he has been there for all three clean sheets and even got two goals to his name (which is actually more than Sturridge and Wijnaldum). This week, they're on a trip to the south coast against Bournemouth, followed by West Ham and Middlesbrough who are 15th and 18th in the previously mentioned table of goals. To date, Lovren is the second most transferred-in player this gameweek, with his teammate Nathaniel Clyne the third-most.
Laurent Koscielny is up against the aforementioned West Ham this Saturday, in the evening game. Costing £6.6m, he doesn't come cheap, however with him you have four clean sheets and a threat on goal that has seen him score two goals this season. The only time Arsenal have conceded more than one goal with the Frenchman in the team was in the match against Swansea, who have often been a bogey team to the Gunners on visits to the Emirates. Four weeks have passed since a clean sheet, though the former home of the 2012 Olympics will most probably see the next one. Stoke come to town next and then there's a trip to Everton afterwards, who have suddenly stalled. If you don't fancy splashing out £6.6m on an Arsenal defender, you may want to consider the £4.8m Gabriel who has started to get gametime thanks to the injuries to the likes of Bellerin, Mertesacker and Debuchy forcing Wenger to look deeper into his team.
Following my recommendation of Hugo Lloris, it may come of no surprise that my next recommendation is a choice of Spurs defender between Jan Verthongen (£5.7m) and Kyle Walker (£6.1m). Verthongen has the highest amount of clearances of any defender and is only three points off the amount of points he managed to accrue all of last season. Walker, meanwhile, is not afraid to go forward towards goal, with two assists to his name – something that could prove particularly useful against a Swans side that shipped in four goals against Crystal Palace.
There are a few premium defenders for your perusal, however I appreciate money is tight and so you're probably looking to save a bit of dosh as you bulk up the midfield and forwards – especially with the recent round of injuries. Well, have no fear; my first pick of budget defenders is Gareth McAuley who has risen £0.3m since the start of the season to £4.8m, thanks to his excellent form. Along with the goal away at Hull the weekend just gone, the lad from Larne has found the back of the net two other occasions this season – not bad for someone in their 37th year! Added to that, he's part of the world famous Pulis defence that is no stranger to a good clean sheet, with Watford coming to town this weekend. 18 points amassed in the past three gameweeks means this is one player who presents excellent value for money based on current form.
Ben Gibson is part of the Middlesbrough defence that has shipped in 15 goals so far this season, which is actually quite a few less than the teams around them in the table. This week, Boro welcome Hull at home, in what promises to be a big match for both teams. At £4.7m, he has played 90 minutes in each and every match this season, with three clean sheets and 45 points to his name. Two tricky fixtures await after the game with the Tigers, however a reward following rotation is Swansea and Burnley – matches that will be integral in Boro's attempts to stay a Premier League squad. Antonio Barragan and Calum Chambers at £4.5m and £4.4m respectively are now also part of the furniture when it comes to the Middlesbrough defence and so are well worth considering if money is tight.
If you're really, really scraping the barrel when it comes to funds and want a defender that is cheap as chips, but still stands a good chance of playing, then take a look at Allan-Roméo Nyom, another West Brom defender. He costs just £4.3m and certainly helped me out of a sticky situation when The Baggies played Burnley, by scoring 11 points in that match, thanks to an assist, clean sheet and bonus. Whilst he didn't keep a clean sheet away at Hull, Nyom still managed to get three points thanks to a bonus point added to him, reflecting his effort on the pitch. This must surely be impressing Tony Pulis and so I wouldn't be surprised to see him become a player you can get a good bit of gametime out of. Other players to consider – who won't get loads of points but are good to warm your fantasy team's bench – are Jordi Amat of Swansea, who seems to be in Bob Bradley's good books now and has some nice fixtures after this gameweek, along with Josh Tymon of Hull (£4.0m) who has played 90 minutes and 67 minutes in his last two games, with Middlesbrough and Crystal Palace their upcoming matches.
Midfielders
[three_fifth padding="0 20px 0 0″]
[/three_fifth]Following Philippe Coutinho's injury, it's fair to say a lot of people have seen the writing on the wall before the results of his scan have even come out. To date, 299,000 people have got rid of the player, trying to capitalise on the funds gained when his price shot upwards. With that in mind, I'll begin with who, I think, will be the best replacement.
That's his teammate Sadio Mane. Admittedly costing a bit more at £9.2m, this player is certainly not a bad person to stick in your team instead – he's already got six goals to his name, along with three assists. Three matches alone have seen him score double figures. This week's fixture against Bournemouth puts the player in great contention for the captain's armband; as much as he tends to do best in home matches rather than on the road. The player will hopefully (for Liverpool, at least) be joined by Firmino who also went off injured in Liverpool's match against Sunderland, however I believe this fella doesn't need to rely on others to show his class and could easily ensure The Reds score more than the two goals they put past Bournemouth the last time the sides met in April. As previously mentioned in my write up of Lovren, Liverpool next face West Ham and Middlesbrough – with a juicy duel against Everton on the cards for Boxing Day that could really cement Mane's place in the hearts of the Anfield faithful if he were to score the winning goal in that match.
Another player to consider is Theo Walcott, costing £7.8m – allowing you to spend some of your Coutinho money elsewhere. After blanking against Middlesbrough, Tottenham and Man United (as well as missing the game against Sunderland), thousands of fantasy managers shifted him out of their team. I imagine they were then delighted to see him score in the Arsenal v Bournemouth match, getting himself nine points in the process. As previously mentioned, the Arsenal fixtures are pretty good and so this could just be the start of a run of games like Theo had against Hull, Chelsea, Burnley and Swansea that saw him score 40 points in just four games. Walcott's selection is marked as a replacement to a certain Liverpool midfielder, however, if you're flashing the cash (thanks to selling Aguero before the last gameweek, perhaps?), then do go for the fantastic Alexis Sanchez who costs £11.3m and has been brought in by just short of 50,000 managers so far this gameweek. His attacking play is outstanding, with the most through balls of any Premier League player, the second highest amount of goals scored and, unluckily, has hit the woodwork the second highest amount of times.
Another two players to look at as replacements for the crocked Brazillian (that sounds like something else, actually – the mind boggles) are Gylfi Sigurdsson of Swansea and Pedro of Chelsea. Both players had outstanding gameweeks against Crystal Palace and Tottenham respectively; however it's not just those games that have made a lot of managers take notice. Between them, there are 119 points and seven goals and, what's more, both have got some excellent fixtures after what could be tricky trips this weekend. Sigurdsson is, for sure, one of Swansea's key players to help them get out of the mess they've found themselves in – I can't help but imagine Bob Bradley just calmly pointing to the tactics board that simply says "Just pass the ball to Gylfi". Pedro, meanwhile, seems to be very much enjoying his time at Chelsea now, having had a great immediate start at Stamford Bridge that then went off the boil. The water stayed cold, in fact, until gameweek eight when Chelsea beat Leicester 3-0 and, since then, the kettle has certainly been singing with 48 points amassed between gameweeks eight and 13. His colleague Eden Hazard has also come in from the cold of last season and is well worth bringing into your team if he's not there already, even with the £10.2m pricetag.
Looking for some cheap midfielders, are you? Well, one of the players I feel worth mentioning are Wilfried Zaha at £5.4m, who had discovered a good bit of form, even before that match against Swansea. With Southampton and Hull being Crystal Palace's next fixtures, it's very much crunch time for the South London team, who have found themselves scrambling to get away from the relegation places. This guy is going to be integral to getting The Eagles out of the current sticky situation. Another player to look at is Matt Phillips, of West Brom. I'll be honest, I thought it was just a one off when the £5.3m player was instrumental in the win away at Leicester, but he then scored and got an assist in the game against Burnley and assisted on the goal at Hull, meaning it may not just be a fluke after all. If he keeps up this kind of form, he'll be excellent value.
Forwards
[three_fifth padding="0 20px 0 0″]
[/three_fifth]To quote a certain Marshall Mathers, "Guess who's back? Back again?". Well, it's Harry Kane, that's who. Back in terms of getting into fantasy football managers' good books, anyway. Sure, he didn't get anything away at Chelsea, but he was against a team with the most clean sheets this season (seven). Before the trip to Stamford Bridge, Kane scored three goals in two matches, namely against local rivals West Ham and Arsenal and, with Swansea, Hull and Burnley being the next three games at White Hart Lane, you can expect him to pick up that great form. Indeed, 41,000 managers have brought him into their teams at time of writing, raising his overall ownership to eight per cent. They're no doubt hoping the Swansea defence do their best mannequin challenge once again and ship in the goals.
Talking of making a welcome return, Charlie Austin is back among the points again. The £6.8m forward has six goals to his name already and is able to look forward to playing at Crystal Palace who are the only team in the Premier League who haven't kept a clean sheet this season – mid-April was the last time they didn't have to pick the ball up from the back of the net, in fact. After this, Southampton face Middlesbrough, Stoke and Bournemouth who, without meaning to sound disrespectful, have potential for goals to be scored against. You never know, a certain Mr Southgate may even take notice and see about Austin joining the England team. With the likes of Costa, Aguero and Kane costing a fair bit of cash, Austin could be a fantastic bit of value for money to sit amongst them.
Talking of Sergio Aguero, I imagine a good number of managers who saw he was a doubt against Burnley and transferred him out were kicking themselves when he then went and scored two at Turf Moor. That result means it's only Bolton he's never scored against when it comes to Premier League teams he's played. That's Sergio, though, he'll go off the boil and then, bang, he's back and you question yourself why you even thought of taking him out. So far this gameweek, over 25,000 people have brought him in, with a good number being those begrudgingly buying him back, I'm sure. A tricky fixture beckons as Chelsea come to town with their excellent defence that'll need him at his best – I still felt the need to include him as he is a fantasy football essential, however.
Another player possibly coming back into some good form is Zlatan Ibrahimovic (£11.1m). He could easily have scored more in that game, which would have added to the two goals put past Swansea in their 3-1 victory at the Liberty Stadium. This gameweek, Man United face Everton at Goodison Park who have conceded nine goals in the last five games. After that, they welcome Spurs to Old Trafford and then have a fantastic run of fixtures over Christmas and new year.
My final tip is Jermain Defoe (£7.5m), who has been bought by almost 31,000 fantasy managers already. Whilst Liverpool managed to keep him quiet, he scored in each of the three games beforehand, making it seven all season – the third highest and joint with Eden Hazard, Zlatan Ibrahimovic and Romelu Lukaku. Defoe faces Leicester at home this gameweek (who haven't exactly been the team they were last season) and you wouldn't be surprised to see him get the Stadium of Light up on their feet as he's put one or more past the Foxes defence. After that, they're away to Swansea in what could prove to be a massive game.
Thanks for reading Fantasy Premier League Tips Gameweek 14. This article was written by theswirly