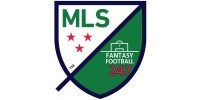 "…even if you do make the right moves, you could still be wrong." — Guy Sanchez, GW25 MLS Tips article
I called it folks. You knew it was coming, and I knew it was coming, and we still act surprised when this game completely punches you right in the face while throwing your plans out the window. In case you missed it, several of our big players in the league got rotated out during the midweek matches. Absent from starting lineups were Clint Dempsey, Jordan Morris, Robbie Keane, Steven Gerrard and Giovani dos Santos. Some subbed in late, but for the most part, several pieces of our teams that we were banking on to guide us through this landmine-infested stretch of bye weeks failed us. Not a lot you can do about it except dust yourself off and move on.
And alongside the obvious rotation issues we knew we'd face, there were some surprising results that skewed a few scores. Philadelphia showed they are a competent team and beat Columbus on the road, Montreal have completely fallen apart and couldn't do more than a 1-1 draw with DC, Toronto won 2-1 without a goal from Giovinco…and Chicago proved that they can at least capitalize on playing a reduced squad and played LA to a 2-2 draw. This is the MLS folks, anything can happen – but we'll still try to make a bit of sense of it here.
#1) The upcoming schedule
The round starting this weekend has a full slate of games – no bye weeks or DGW's to have to worry about right now. The unfortunate piece is that the games start tomorrow (Friday) – so you don't really have a ton of time to work through what you need to do to prepare your team for the future.
The most important thing to remember is that we get a whole slate of teams on byes next round, so you have to prepare accordingly for those. And an interesting wrinkle in the coming GW is that it starts on a Thursday…and extends into the weekend. The teams on a bye next round will be: Houston, Montreal, Orlando, RSL, San Jose, Seattle, SKC and Toronto. Since these matches will be played on a weekend, you shouldn't have to worry too much about rotation – but you'll need to start to figure out now how to accommodate dropping these players from your squad.
Another issue is going to be international call-ups for the next round. It seems like this round is going to be pretty insulated from too many players leaving clubs early, but training camps will vary. The MLS notoriously doesn't take FIFA dates off, so you're going to have to continue to check the MLS' page for the latest international news. You can find that page here: http://www.mlssoccer.com/post/2016/08/25/mls-international-call-ups-september-fifa-window
[divider_1px]
#2) Key matches
One of the biggest favorites on the books this weekend is looking to be Toronto at home against Montreal. It has all the markings of a trap game if you ask me, but that's just intuition and isn't a feeling that's supportable with any sort of data. Toronto are getting all of the betting action after their win on the road in Orlando – and after Montreal has stumbled badly now twice in a row. Owners will have a decision to make regarding keeping or dropping Giovinco next round, but if you wanted to start to jettison some Montreal players now, nobody would blame you. All that being said, and this being the MLS…can't you just see Montreal winning this game 3-1 just for grins?
Next up is LA at home taking on Vancouver. Vancouver are now second from the bottom in the West and have the worst GD in the conference with a -9. LA, on the other hand, hold the best GD in the entire league with a +14. And on paper, this game is going to be easy for LA. Their principles were rotated out in their last fixture and should be fresh for this match coming up. Given their lack of bye weeks and this fixture alone, there is no reason you couldn't comfortably start 4 Galaxy players in this spot.
[divider_1px]
#3) Buy/Sell
Once again this week, the 'sell' advice is really limited to who you have on your squad that won't be playing next week. There really isn't any reason to sell a player that's not on the schedule for a bye, so we'll leave the selling to you this week based simply on your need and your personal setup.
Buy – Giovani dos Santos. With Robbie Keane coming up on some time off for international play, it wouldn't be the worst idea to grab dos Santos who looked good in his limited rotation minutes against Chicago. Almost immediately upon entering the game he had an impact with a goal and had another brilliant chance called back for offsides. His greatest asset is that he's so much more athletic than Keane is in attack, and the team seemed to respond to the spaces he was able to create for himself. Dos Santos had been off the goals for a while, but he's had a good run of assists. Really his value is much more evident when Keane is out of the way.
Buy – David Accam. I'm going to recommend Accam again this week because a lot of people didn't jump at him as a replacement for their normal mids in the last fixture (he's still 4.5% owned). Aside from being free of the bye weeks, Accam and the Fire have come away from matches against Montreal and LA with 4 points and have scored multiple goals in each of those fixtures. I'm not saying that the Chicago Fire are title contenders here, but they've done enough to show me that their system under (yet another) new coach seems to be taking hold. Accam's last 3 scores are 6,13 and 8. If you're looking to offload Piatti or Kaka now ahead of their bye, Accam is a very decent selection to play against DC this week.
Buy – Frank Lampard. I know, we're back to Lampard again. But now that you may have sold him off, he's definitely worth the pick-up again. Since Lampard scored his first goal of the year in GW14, he hasn't gone two consecutive rounds without a goal. Lampard had a blank in his last round, and if the math holds true, he should be in line for a typical Lampard style blunder goal this week. And yes, it's easy to mock him – but he does have 9 goals over his last 10 rounds. Like it or not, the stats say that's a prolific output for any player.
[divider_1px]
#4) Captain Picks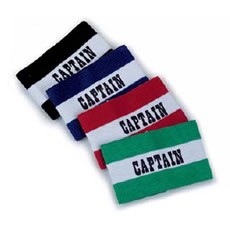 Once again we're faced with the meta team that starts with captaining Giovinco at all times. His 11 point output midweek proved just how good he is when he doesn't even score a goal for himself. And if you're really up there in the ranks, you have to keep captaining him. If you're a bit lower, you need the differential captain pick to pay off to really make up ground. So long story short, captain Giovinco if your rank dictates that you should.
If your rank needs a gamble, start with David Villa this week as your alternate captain pick. Villa has scored 3 goals in the last 2 rounds and travels to Orlando this week. Orlando aren't a defensively sound squad, and NYC should be able to put up a pair or better on them.
Next, you have to go with Gerrard/Keane/dos Santos at home against Vancouver. Whichever way you've situated your team, you undoubtedly have at least one of these guys occupying a roster slot for you. I can't predict exactly who will be on the goals when this match goes off, but I know that Vancouver aren't pitching a shutout away to the Galaxy. It's just not happening.
Don't forget to stop by mlsfantasyboss.com to catch up on their great weekly articles that lead into the deadline.
Or if you are after listening to more of Guy himself then be sure to drop in and give his Married Man's Guide to Sports Addiction a listen!
To play the MLS game itself it's fantasy.mlssoccer.com that you need.
[divider_1px]
And last but not least, don't forget to join the FF247 MLS League, Code is: 123-361
[divider_1px]
MLS GW26 Tips Fantasy Major League Soccer This article was written by Guy Sanchez (FootyFantastic)