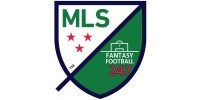 Welcome to one of the most 'MLS-y' round of FMLS that you're ever going to see. First of all, we have just two rounds left of regular season play – so naturally we're all getting a universal wildcard to recover from the last round that happened during the international break. We have various teams already eliminated from postseason play, so we have no idea what their lineups will look like come game time. Oh, and the round starts and ends for all teams this Sunday. Never mind the fact that the NFL owns Sunday, the MLS is going to try to sling this round in there and hope for any piece of the market share. I guarantee there will be people checking their NFL fantasy teams throughout the day who will completely forget to set their FMLS lineups. But just in case you're that rare breed of human that will forsake all other sports for ten minutes to make your transfers this Sunday, we have an article here to help you on your way.
#1) The upcoming schedule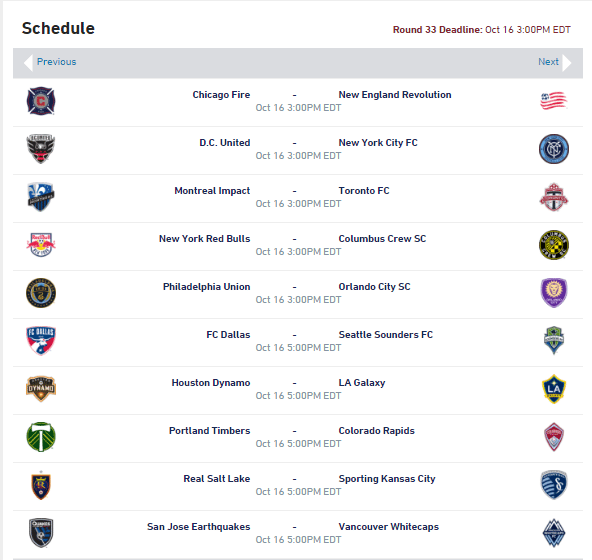 All teams in the league are now at 32 of 34 games played. Somehow, after all the DGW's and bye weeks, he have arrived at a place where all teams are on equal footing for the last two rounds of the year. There are no more curveballs to throw at you, no more DGW's to prop up your score, and there will be no bye week landmines to have to avoid. We simply have two more rounds, played in the classic fantasy football style.
But even when things are equal, they're not really the same. This is the MLS, after all. Since this league has a playoff system and no promotion/relegation to have to worry about, teams that have already clinched or been eliminated will have to be evaluated differently. There are 4 categories any given MLS team will fall into at this time of year, and they are:
– In playoffs, still fighting for Supporters Shield
– In playoffs, only playing stars to maintain fitness
– Fighting to maintain/achieve last playoff spots
– Eliminated from playoffs, probably evaluating younger talent
In all honesty, the 3rd group there is the most motivated group, players that are right on the edge of entering in, or falling out of, the playoff spots. Fighting for the Supporters Shield is a good motivator, but coaches would still rather have a successful playoff run with healthy players over that trophy, so you can expect some rotation in that group as well. But that second and fourth group listed above are like kryptonite. You really don't know what you're going to get from them, so be careful.
#2) Breaking down the teams into the proper category
#2A) Teams in playoffs, fighting for the Supporters Shield
The quest for the best record in the MLS is probably harder to achieve than winning the Cup in some ways. The MLS schedule is so brutal and hard to navigate, that any team that navigates it the best should just automatically be declared the champion (you know, like in other leagues around the world). Even though it doesn't count for much here stateside, teams are still motivated to win it.
The teams that still have a chance for the Shield are: NYRB, NYCFC, Colorado and Dallas. Now, Colorado has the edge in this race – they lead the way with 57 points on the year. Dallas are sitting just behind them at 56 points, and both NYC and NYRB have 51 points. So realistically, both Colorado and Dallas would have to lose their last two matches, and NYC and NYRB would have to win their last two to have a chance (based on goal differential when all is said and done). It's really just a horse race between Colorado and Dallas, so those two teams are still viable for fantasy options. NYC and NYRB are really just playing for pride and for the best record in the East. Will they play their best players full minutes though now that the Shield is all but mathematically not an option? That remains to be seen.
#2B) The teams safely in playoffs, no hope for Shield
Currently there are two teams that have clinched their playoff berth that can't contend for the Supporters Shield: LA Galaxy and Toronto FC. These are almost the worst teams for fantasy players because they're insulated and safe and not prone to making mistakes down the stretch that would hurt their playoff run. Steven Gerrard has already been ruled out for this upcoming match with injury, and there really isn't any reason for him to play significant minutes in the last match. The same will hold true for players like Keane or dos Santos – any ailment or discomfort will now find them sent safely to the bench for safekeeping.
And what about Toronto? Sebastian Giovinco is supposed to come back this weekend from injury, but seeing as how Toronto have already punched their ticket, do you expect Toronto to play him full minutes down the stretch and risk reaggravating his injury? It's a dicey situation. I would expect all big players from these two teams to see some rotation and limited minutes coming up in the next two rounds. Buyer beware.
#2C) Teams still in the hunt
Of all the teams you could choose from this week, these are the teams that should be drawing your attention. Making the playoffs is the prime directive for all teams in the league – so your best chance at seeing full minutes and big performances will come from this group.
In the East, Montreal, DC, Philadelphia, New England and Columbus are all still alive for postseason spots. The problem is that these 5 teams are fighting for just 3 remaining places. Montreal and DC are the most safe, they'd need a complete collapse and some bad luck to drop out. Columbus is the long shot of the group. They need to win out and have other teams lose out to qualify. New England have a better shot to qualify, but they'll need Philly to seriously stumble to drop out. There are multiple story lines in the East with these teams, but rest assured, until these teams have actually clinched a berth, they'll be playing with everything they have.
In the West, Seattle, RSL and SKC are currently in the playoff places, but they'll have to fend off Portland and San Jose to keep those spots. San Jose have just the slimmest of hopes, they'll need to win out and see Portland and SKC lose out to have a chance. Portland need a bit of help too. They still have a chance even SKC gets a draw this weekend, but in no way to Portland control their own destiny. Suffice to say, the three teams already on the good side of the playoff line will be hyper-motivated to get a positive result this round to clinch the last places.
#2D) Teams that are already eliminated
In a league such as this, with no relegation threat to keep teams motivated, you end up with teams that have literally nothing to play for late in the year. Nothing these teams can do at this point will improve their standing – and no amount of bad play can make their situation worse. The only benefit these teams will have for you, the fantasy player, is that you can move your roster to find players going against them.
There is also the chance that these teams will start to play some of their bench talent to see what they have in stock for next year, and sometimes those young players come out blazing. But unless you are really familiar with a team and know which players might get a shot, it's probably not worth the risk.
The teams in this category are: Vancouver, Houston, Orlando and Chicago. Best move for you for this round is to forget that these teams even exist. Don't pick them.
#3) Don't forget to fully use your wildcard
Instead of doing a Buy/Sell this week, I'm going to offer just some general advice: completely redo your teams from top to bottom. After all, what's the point in recommending a buy or a sell in a wildcard week? Everybody is going to be buying and selling left and right anyway just to see what fits.
But the larger broader advice is to really think about what you want your bench to look like this week. Maybe you want a David Villa type player but don't know if he'll be active or not – rotation in the MLS happens on a whim, right? In that case, pick the player you want with the matchup you favor and also get his backup (in this case Khiry Shelton). If you want to start a couple of Colorado defenders across the back (as you should), pick up all 4 defenders and leave a pair on your bench in case rotation hits. This is more about picking themes from teams that you expect to do well rather than relying on individual choices to get you through. MLS coaching has screwed us several times already, don't let it happen to you on your wildcard too.
#4) Captain Picks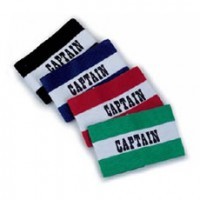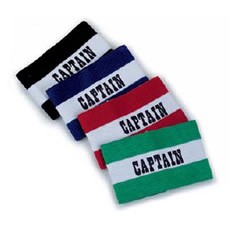 Let's go for a throwback and say that Mauro Diaz has to be up near the top of your list this round. He hasn't done much as of late, but he did get an assist in the last match to at least let us know he's still alive and kicking. Dallas have the best shot to overtake Colorado for the Shield, and I expect a big performance from Diaz this week to help get that done.
Next, let's stay in that same Dallas v Seattle game and go with Nicolas Lodeiro for obvious reasons. Nobody expected to see the 0-0 blank from Seattle against Houston last round, and Seattle will be motivated to get any kind of a result to shore up that playoff spot. With suspensions and injuries a factor for Seattle, Lodeiro will have to find another gear to compensate.
Lastly I'm going with BWP at home against Columbus. The Red Bulls know that they're pretty much out of the running for the Shield – unless by some miracle both Colorado and Dallas really do lose out in their remaining schedule – so they're really just playing for best in East. But I think that with both NY teams leading the East, it will lend itself to a big game from both sides to try for the conference bragging rights. I think BWP vs Columbus will be better points than Villa away to DC.
Don't forget to stop by mlsfantasyboss.com to catch up on their great weekly articles that lead into the deadline.
Or if you are after listening to more of Guy himself then be sure to drop in and give his Married Man's Guide to Sports Addiction a listen!
To play the MLS game itself it's fantasy.mlssoccer.com that you need.
And last but not least, don't forget to join the FF247 MLS League, Code is: 123-361
MLS GW33 Tips Fantasy Major League Soccer This article was written by Guy Sanchez (FootyFantastic)