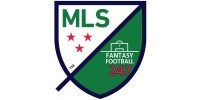 THIS WEEKS DEADLINE IS SATURDAY 1st APRIL AT 00:30AM UK TIME (Friday night, basically!)
Imagine this: you're sitting at your job, and you start to feel a bit overwhelmed. Maybe you start to think that this whole theory of "fake it 'til you make it" might not work out. You try to put on a brave face, but there's always a part of you that feels a bit underqualified to be doing what they pay you to do. After all, the ultimate consequence for being found out as a bit of a fraud is that your employer will fire you and you'll have to tell the wife and kids that ramen and canned tuna fish are going to on the menu for a while.
Now you have two options here: you either a) continue to stick it out and hope for the best, or you b) apply to be a scheduler in the MLS league office. Because the scheduling department in the MLS would LOVE to have more people that don't know what they're doing. They adore nothing more than having an unbalanced schedule that unfairly punishes and rewards teams at their whim. Oh, a team is having two players called up for international duty? Give them a game during the break and let the other teams have a weekend off. A team has to play CONCACAF Champions League midweek next week? Give them a second bye week in a row to help them stay fresh.
And wouldn't you know it, we have that very situation this week. FC Dallas had last weekend off during the international break – and they'll have a bye (along with Colorado) this weekend as well – presumably because they have to travel abroad next week to play Pachuca in CCL play. And because the game is an international game, the travel must be brutal right? Well, Frisco Texas to Pachuca Hidalgo is 1160 miles. And that's a long ways away. But later in the summer Dallas will have to travel to Montreal for league play – only 1700 miles away. Makes sense, right?
And I bring this up as another example as to why the changes to our fantasy game were warranted. The MLS is still years away from acting like a globally relevant league. And the way they run their league used to affect how we ran our fantasy teams. And if you're still on the fence about the 'wildcard per week' changes that the game enacted, you have to understand that it was so badly needed to navigate tomfoolery like this situation with Dallas this week. And now that my rant is over, and now that you've been fully informed that we have two byes to navigate this week, let's get on with the advice for GW5.
TO JOIN THE FF247 LEAGUE JUST CLICK HERE OR THE CODE ITSELF IS 1543-573
Bookies' Odds and Analysis
A look at last week's numbers:
This will be a shorter blurb this week since we only had three games last weekend. But by and large, the bookies made money last weekend if you bet against them. They had Minnesota priced out of the market, and New England duly came through and won 5-2. Portland, much to the surprise of many, were priced as underdogs, and Columbus edged them out with a 3-2 win according to script. The only real miss was that RSL didn't lose outright. The Red Bulls should have beat them, but that game ended in a nil-nil draw. So the numbers were pretty spot on with one minor slip up.
American Betting Lines Explained:
Before we get too much further into the article, here's a summary of terms and betting lingo so you can follow along.
The American betting lines work best when you think of things with a $100 base wager on underdogs, and a $100 return on favourites. For example, if you see a team is priced +180, that means that if you bet $100, you will win $180 profit. Conversely, if you see a team is priced at -180, that means that you would have to bet $180 to win $100 profit. Teams that are priced at anything more than +200 or -200 are considered to be big underdogs or favourites, respectively.
Also, keep in mind that when you see both sides of a bet priced right around -110, that means that the house has no favourite, and they're just looking to make money on both sides. Hopefully this helps you navigate finding the best value on the board for your fantasy team. After all, if the bookies price a team at +350, they're not going to be thrilled at having to pay out $350 for every $100 bet, so you can typically safely assume that any team priced that way will be a bust.
This week's line breakdowns:

Friday
Toronto (H) v Sporting Kansas City (A): Toronto are finally get their first home game of the year, and they're coming home in pretty good shape with 5 points from three road games to start the season. Shouldn't be much of a surprise then that Toronto are strong favourites here with a -130 rating to win; SKC are being given a poor +355 on their side. The over/under is set at 2.5 goals with both sides being given -110, and that kind of makes sense until we know for sure if Giovinco will play. Seems the bookies aren't bothered either way whether he features or not, they feel that Toronto have more than enough to see off SKC with or without the star man.
Seattle (H) v Atlanta (A): This will be an interesting game since both teams will be welcoming back international players that will be on limited rest. But Seattle are being given the home team favoured status with a -155 rating, and Atlanta are being given no love with their +400 price (tied with two other teams for the worst rating this weekend). This price might come as a shock to some people, but it looks like the bookies are really expecting Atlanta to come back down to earth in this game. The over/under is set at 2.5 with the over being highly favoured at -140 (under at +115). I will add to this though that Atlanta have yet to feature in a game that didn't go over the projected mark (game totals of 3, 7 and 4 goals) – so be wary of adding defences in from either side in this affair.
Saturday
NYC (H) v San Jose (A): NYC kick off the Saturday action early so that the Yankees have plenty of time to take their baseball field back in time for Opening Day (I'm not sure if that's why they play early or not, but in my mind I like to think so). Surprisingly, San Jose had a few players out on international leave, so they've been a bit disjointed during the break – NYC doesn't really have that problem with their key players. The home side are being given a decent shot at -130 to win the game, and San Jose are taking a punishing price of +335, so no real confidence that they'll pull out the miracle win here. The over/under is favoured on the over with a -125 with the under getting +105. And a person would have to think will probably come true, it's hard not to see at least a 2-1 victory for NYC here, although….NYC have only hit the over in one of their three games this year, so keep an eye on whether that becomes a trend or not.
Chicago (H) v Montreal (A): We don't know if Bastian Schweinsteiger will feature yet for Chicago or not, but we know that Ignacio Piatti will be out with injury for some time for Montreal. And it looks like that was enough to make the Impact underdogs, even if Chicago aren't true favourites. Chicago are being given -110 to win the game, and Montreal are being priced at +290; so even though the Chicago price isn't hugely lopsided, the space between the prices is enough to make you think that Chicago should edge something out here. This isn't terribly surprising considering that Chicago's only home game resulted in a shutout win for them in GW2 – and Montreal have yet to win a game at all. The over/under for this match is favoured on the over with a -130 price with the under taking +110. Honestly, without Piatti in the lineup, I can't see anything but a Chicago win here either. Side Note: not looking forward to typing Schweinsteiger all year.
Columbus (H) v Orlando (A): In some crazy twist of MLS magic, Columbus are coming into this, their fifth game, in fine form; Orlando, on the other hand, are set to play just their third game of the year – and their first on the road. So it's really no shock that the bookies are going with the proven quantity at home and are pricing Columbus at -160 to win with Orlando getting a dreary +400. Orlando have won both of their home games this year, but playing Columbus on the road will be a trying experience with the way the Crew are playing right now. The over/under for the game is set at 3 goals with the over still getting the favoured -115 price (you don't often see that); the under will pay EVEN money. Interesting to note that Columbus' games have gone over in GW2 and GW4 and stayed under in GW1 and GW3. Also, Orlando have yet to have a game go over. Just a little wrinkle to ponder as you select your attackers this week.
DC United (H) v Philadelphia (A): Here's a news flash for you, DC and Philly aren't very good. Neither of these teams have won a game yet this year – but DC are especially bad considering they've yet to even score a goal to this point. All that being said, the bookies are expecting DC to get off the schneid this this with their -105 pricing at home. Philly are being given the price of +280, and in my mind, anything above +200 or +250 really starts to look bad for a team's chances. The over/under is being set at 2.5 goals with -110 on both sides. So there's no real faith in having any kind of a high or low scoring game, but they're giving the nod to DC to come out on top in some fashion here.
Minnesota (H) v Real Salt Lake (A): Even as bad as Minnesota have been (and with a GD of -12, they've been reall bad), they've still managed to score in every game they've played in. Hell, they have 6 goals through 4 games, and there are a few teams that aren't even coming close to that level yet. But they've conceded 18 goals also – and that's on pace to break some records if they don't shore that up. But even with those basic stats, the bookies aren't pricing Minnesota out of the game. Minnesota are being given +190 to win with RSL taking +135. Does that make RSL the favourites? Hardly. What this does is make it seem like the bookies really think that Minnesota could play to a draw here, but even if they're wrong, they're trying to price the game in such a way that they won't get burned on either side. People are quick to forget, Minnesota managed a draw with Colorado this year, so they can manage a result against teams with subpar attacking options. And RSL have been spectacularly subpar this year in that department. Whereas Minnesota have 6 goals in their first four games, RSL have just one. They're barely better than DC. Barely.
The over/under line on this game, even despite RSL's fear of pushing balls into goal, is set at 3 (over at +110, under at -135). No surprise, Minnesota have yet to play in a game that didn't go over; RSL have only played in one game that went over on their part. If you're going to watch one 'bad' game this week, this is probably the one.
Houston (H) v NYRB (A): This is the game that's going to sneak under the radar on many fantasy lineups. Houston have been the quietest good team in the league this year, and nobody is really picking up on it. I will say, I'm a little shocked by the pricing on this one. Houston are being given +135 to win with NYRB getting +205. This is a bit like the Minnesota game – the bookies are probably thinking this is a draw, but want some cushion on both sides. The over/under is set at 2.5 with the over being favoured at -125 (under at +105).
The Red Bulls have only scored 4 goals all year, and two of those were from own goals off of opposition errors, so they haven't really been as prolific as we're used to seeing. The thing is though, 3 of their goals have come on the road, so they do have a bit of a sense about themselves that they don't feel defeated even before they get off the bus. Houston, on the other hand, have scored 7 goals in their first three matches – and Cubo Torres and Romell Quioto have scored in every match they played. Problem for Houston is that Quioto looks to be out with injury, but with Torres and Elis still in action, I'd expect there to still be some scoring on their part.
Vancouver (H) v Los Angeles (A): In continuing with the trend of 'little to no confidence' picks, Vancouver against LA is looking like a draw as much as anything else. Vancouver get slightly better pricing with their +130, but LA being at +210 isn't showing a huge favour in either direction. The over/under is set at 2.5 with the over getting EVEN money and the under getting -120. It's kind of odd seeing an LA game get the nod for the under, but the way these two teams have played recently, it's justified.
Vancouver haven't won a game yet this year, and they've been completely shut out in two of their contests. LA's only win this year came on the road in RSL, but they've only managed 3 goals in three games themselves, so there's nothing here to write home about. I almost hope this game is a boring nil-nil draw. Both teams deserve as much at this point in the year.
Sunday
Portland (H) v New England (A): New England will be coming off a high having beaten Minnesota last weekend. But Portland beat Minnesota first, and it's looking like such a feat is nothing special. The question is, will New England revert back to their road form after a big win, or will they actually carry some momentum into Portland? New England's first two games of the year were road games (in Colorado and Dallas) and they lost both of those games and only managed a single goal between the two matches. If they're playing like that against Portland, fuhgeddaboudit.
And it looks like the bookies are thinking that New England are probably in for a beating this weekend, they're not counting the Minnesota win for anything in their ledger. Portland are being given -155 to win, New England are being given +400. Portland and Seattle are tied this week as the second biggest favourites on the board with those prices. The over/under for the game is set at 3 (EVEN money on the over, -120 under). Looks like Portland remain undefeated at home if these numbers are to be believed.
Player Picks
Given the sheer slant in the ratings towards Portland and Seattle, you should probably start your player search there. Clint Dempsey played a lot of minutes in international action last week, and he may lose a bit of favour in that respect – but assuming people shy away from him a bit, he might be worth the risk at a pickup. But even if you don't go for him, Nicolas Lodeiro should be high on your list for inclusion. Per Mito, he traveled with Uruguay last week, but didn't get any play. If that information is wrong, blame the bear.
Portland actually played in league last week, and despite the loss, they are probably better for it as far as remaining match fit. Fanendo Adi has 3 goals already at home this year and Diego Valeri is sitting on 4. Both should be included in your team.
Also don't overlook Columbus in your squad either. Columbus beat out both Portland and Seattle as the biggest favourites on the board this week, and I guarantee you that many people will be overlooking that fact. Federico Higuain was semi-ineffectual last week against Portland, but he should stand a much better chance at points against Orlando. Ola Kamara should be high on your list of players too with Meram, Finlay and Trapp fighting for a third position somewhere in your lineups.
As far as it goes for clean sheet hunting, you could go with some combination of the big favourites this week across the back. But the odds on favourite to go low scoring this week goes to Vancouver v LA. That game really could be a nil-nil draw, and going with either defence could pay off for you.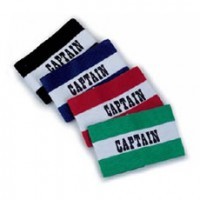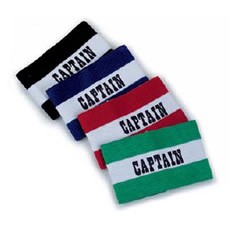 As I have them ranked:
Fanendo Adi
Ola Kamara
Diego Valeri
Nicolas Lodeiro
Justin Meram
Don't forget to stop by mlsfantasyboss.com to catch up on their great weekly articles that lead into the deadline.
MLS GW5 Tips Fantasy Major League Soccer This article was written by Guy Sanchez (FootyFantastic)