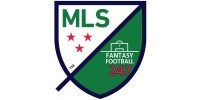 Welcome to MLS GW7 Tips Fantasy Major League Soccer. We get a real DGW this week, and people are looking to set things right from their previous scores I'd imagine. Last week was a bit of a letdown for a lot of folks. The average score, on a full MLS schedule no less, was just 55 points. I'm not a superb mathematician, but an average score of 5 points per starting player has to be some kind of record low when everybody is using a WC at the same time. When you consider all the groaning and moaning people said about unlimited transfers making the game "too easy", it's almost satisfying watching so many teams buckle under the pressure of having to remake their team every week. Because the truth of the matter is that it's harder than it looks. And I think we're all seeing that now. But we know how well we did (or didn't do), now what about the bookies?
THIS WEEKS DEADLINE IS 00:30am UK TIME Thursday. (That's Wednesday night, basically)
TO JOIN THE FF247 LEAGUE JUST CLICK HERE OR THE CODE ITSELF IS 1543-573
Bookies' Odds and Analysis
Last Week's Recap
This was a bit of a mixed bag from the bookies in the last week, so maybe they can be partly to blame for some of our score deficiencies if we followed them step for step. But they did nail some games that people had going to other way based on popular opinion. Vancouver beat Seattle and Montreal beat Atlanta (both scores were 2-1). A fair amount of people gave the home teams no shot in those matches, and the bookmakers duly picked correct in those spots. Orlando, Chicago, NYRB and Columbus also won their matches in predicted fashion with a fair degree of certainty mixed in there. One of the games that was too close to call based on pricing was San Jose v Dallas, and that game ended in a draw – which, based on how closely those teams were priced was probably the predicted result anyway.
There were four real misses last week, and a couple of them were painful for how heavily priced the favourites were. Portland absolutely weren't predicted to lose in a shutout at home. And by any metric you use, whether it be xG, betting stats or series history, that was just an outlier. So we accept it and move on. Houston should have beat Minnesota – but they did hit the over on their goals projection. NYC were slight underdogs that came good, and Colorado bungled it all in the end with a sending off. So really, two major misses for the bookies last week, but they still got way more right than they got wrong.
American Betting Lines Explained:
Before we get too much further into the article, here's a summary of terms and betting lingo so you can follow along.
The American betting lines work best when you think of things with a $100 base wager on underdogs, and a $100 return on favourites. For example, if you see a team is priced +180, that means that if you bet $100, you will win $180 profit. Conversely, if you see a team is priced at -180, that means that you would have to bet $180 to win $100 profit. Teams that are priced at anything more than +200 or -200 are considered to be big underdogs or favourites, respectively.
Also, keep in mind that when you see both sides of a bet priced right around -110, that means that the house has no favourite, and they're just looking to make money on both sides. Hopefully this helps you navigate finding the best value on the board for your fantasy team. After all, if the bookies price a team at +350, they're not going to be thrilled at having to pay out $350 for every $100 bet, so you can typically safely assume that any team priced that way will be a bust.
This week's line breakdowns:

Wednesday
New England (H) v San Jose (A) – New England are being given the clear favourites' pricing here with a -115 to San Jose's +320. And this is justifiable, in my opinion, because New England are simply a different club at home. Sure they lost 0-3 in Chicago last week, but they've been nailed on at home. They have two wins and a clean sheet in home grounds and have scored 7 goals from four different scorers in that pair of matches. San Jose are, naturally, the inverse on the road. They've lost both of their road matches this year via scores of 1-2. So no surprise here with the favourite being New England. The over/under on the game is set at 2.5 goals with the over getting -105 and the under -115. So no discernible difference in price there. Easy prediction: stick with the stock 2-1 New England victory in the back of your mind.
Friday
Toronto (H) v Chicago (A) – This price might be a bit of a shocker to the casual fantasy player. Toronto, to this point, have been underwhelming. And maybe that's an understatement. Giovinco only has a single goal on the year, after all, and that's just not going to cut it. Chicago, on the other hand, have been actually pretty good. Good on them for making Basti an immediate integral part of their offence instead of just a sideshow to sell tickets. All that being said, Toronto are huge favourites here with a -140 price compared to Chicago's +395. Chicago have been absolutely dominant at home this year, but their road form, like all MLS teams, is a bit suspect. The biggest black eye on their road record this year is that 0-4 loss in Atlanta; and by this pricing, that result still holds sway in the eyes of the bookmakers. The over/under for this game is 2.5 goals with the over being heavily favoured at -135 (under at +110). If these prices are to be believed, it looks like Giovinco might be a savvy pickup once again.
Saturday
Philadelphia (H) v Montreal (A) – Philadelphia are really trying hard to be this year's worst team. We thought for a minute that Minnesota would be that team, then we considered RSL. But Philly are really giving the it old college try. Philly started the year with two draws…and they haven't earned a point since. Now on a run of 4 straight defeats, it's a bit surprising that Philly are considered the betting favourites here in this game. Coming it at -105 to Montreal's +285, it's clear that the bookies aren't expecting Philly to gut out a draw here, they're honestly favoured to win. So keep an eye on that. The bookies make their living by getting people to bet money on the 'sure thing' – but it's not so sure that Philly will lose here if all things are considered. The over/under for this game is the standard 2.5 goals with the over getting -125 to the under's +105. If these numbers come good, there will be many fantasy players looking around at how they left those Phillly fantasy points on the table. Then again, the bookies tend to miss about two games per week…this could be one of those games.
Houston (H) v San Jose (A) – San Jose get no rest for the weary going from New England to Houston in the span of a few days. And you have to think that Houston are just itching to set the record straight after leaving points on the table against Minnesota last week. No surprise then that Houston are priced at -110 to San Jose's +310. Not only do we think that Houston will get right, the bookies are also banking on it. Houston have 10 points from four home matches this year, and their form at home pretty much speaks for itself. Interesting to note, the over/under for this game is set at 2.5 goals with the over getting EVEN money whilst the under is slightly favoured at -120. Could be the bookies think the only scoring will come from Houston in this affair, and that makes their defence a viable play as well.
Portland (H) v Vancouver (A) – The second Cascadia Cup match kicks off this weekend in the most lopsided contest available, at least by betting metrics. Portland are the biggest favourite of the week with their -150 price to Vancouver's +400. Portland burned us all last week, and the chances of them stumbling a second time are really slim to none. Vancouver are winless on the road and they've conceded 3 goals in both of their away matches. Portland have the goods to capitalize on that kind of shoddy defence. Portland have been a bit lackluster in their last two home starts, but that probably gets corrected this weekend. The over/under on the game is set at 2.5 goals with the over being the heavy favourite at -145 with the under getting +115.
New England (H) v DC (A) – New England get a second straight game at home being the heavy favourite this week. They're taking -140 to win against DC's +395. And if you've seen DC play on the road this year, you have to concede that New England probably don't have a lot to worry about here in this fixture. DC have played twice on the road this year; they've been shutout in both games and have allowed a total of 6 goals in the pair. The curse of the MLS road team is hitting DC especially hard this year, and New England shouldn't have a hard time brushing them off (assuming legs aren't too tired). The over/under for this game is set at 2.5 goals with the over getting -120 to the under's EVEN payout.
NYRB (H) v Columbus (A) – The Red Bulls are surprising favourites here considering how good Columbus have been all around. NYRB are getting -145 to the Crew's +395 – and if you're keeping score, that's as big of a gap in pricing as New England's over DC. So there is some sticker shock here to be absorbed and analyzed. And this is the weekly case of wondering what the bookies know that we don't. I could believe that NYRB should be considered favourites at home, that's pretty standard fare for the league. But at such a huge price disparity? Columbus haven't embarrassed themselves on the road this year: they have one win (a 2-0 shutout) and a pair of losses. But the losses weren't lopsided by any means. The Red Bulls, on the other hand, have 7 points from their three home games, but they've been close affairs.
For me, this has to come down to the fact that the Red Bulls have yet to actually concede a goal at home. The bookies must've weighed the Columbus attack against the NYRB defence and judged the defence to be the winner on the day. This game merits some additional reconsideration if you felt strongly about either squad though. The over/under is our first to be set at 3.0 goals with the over getting EVEN money to the under's -125. Also note, the Red Bulls have been involved in two games prior to this with an over/under line of 3 goals, both of those games failed to go over. That's just something to keep in mind.
FC Dallas (H) v Sporting Kansas City (A) – SKC pulled off the miracle upset last weekend and probably made a few KC faithful very happy if they bet those prices. The bookies aren't deterred, though, and don't think a second miracle is in works. Dallas are being priced at -125 with SKC getting the underdog price of +365. And there really shouldn't be any problems seeing this through from a statistical standpoint. Dallas are spotless at home, securing all 6 points from their pair of games; and SKC have been largely ineffective on the road, only putting in one goal from all of their three road matches combined. Give SKC credit though, they've yet to allow a goal in any of their road matches, but Dallas should have a way around that. No surprise then, the over/under is set at 2.5 goals with the under being the favourite at -135 to the over's +105.
Real Salt Lake (H) v Atlanta (A) – For all the hype that Atlanta (deservedly) get, they've yet to really put all the pieces together on the road – and we'll leave that Minnesota snow game as an outlier. They've managed two draws and a loss since that Minnesota game, and even though they look capable enough, they just don't have that extra bit of luck to secure the road win. As such, RSL are getting EVEN money to win this affair with Atlanta getting an underdog price of +270. The over/under is set at 2.5 goals with the over being favoured at -135 (under at +110). Additionally, Atlanta have played in six games now, and five of those games hit the over the bookies set. So there's a great shot at seeing scoring from both sides with Atlanta travelling.
Sunday
NYC (H) v Orlando (A) – NYC were beaten 0-1 by Orlando on the road to start the year, and it looks like the bookies think a bit of payback is in order. Orlando may be one of the best home teams this year (four wins in four matches), but they've been incredibly lucky in only having a single road match to this point. And in that one road match that they played, they got handled by Columbus in a 0-2 shutout loss. So it looks like Orlando aren't any better about dealing with the road curse in the MLS than anybody else is. NYC are being priced at -130 to win with Orlando getting +350. The over/under is set at 3 goals with both sides paying -110. Personally, I think I'll trust the bookmakers on this one.
Los Angeles (H) v Seattle (A) – Seattle and LA both are in a bit of trouble. Seattle seem to have that Champion's Hangover that Portland had last season, and LA are showing that Bruce Arena and Robbie Keane held LA together with duct tape and superglue last year. And naturally, the rest of the league rejoices at these things. LA only have a single win at home, yet with the increased profile of Alessandrini, they look more poised to handle things going forward. Seattle have yet to win on the road, and LA isn't looking like a good place to start. LA are being given EVEN money to win with Seattle taking +255. The over/under is set at 2.5 goals with both sides paying -110. It appears that LA are likely to win, though there's no confidence in this being a tight or high scoring game. What we do know is that Will Bruin is tied for Seattle's team leading scorer (2 goals). And when you have Dempsey, Lodeiro and Morris on your club, you don't want Bruin to be leading any of your offensive categories. Until Seattle turns that around, nod goes to LA.
Minnesota (H) v Colorado (A) – Nobody in the bookmaker world knows what to make of this game. Minnesota are being given +175 to win with Colorado actually getting a slight favourite nod at +145. The over/under is set at 3 goals with the under being favoured at -135 to the over's +110. And all of this confuses me. I'll admit that. What I do know is that Minnesota have played in seven games and six of those games went over the mark. It doesn't matter if it's home or away, Minnesota are going to be in high scoring games. So always bear that in mind.
Player Picks:
We do have a DGW this week with New England and San Jose, so those teams are going to get top billing for a lot of folks just based on the habit of looking at 180 minute potential. Always keep in mind that this is the MLS, the wins and losses don't really matter. So if a coach has any excuse to rotate a key player to screw your team over, he won't think twice about doing so.
New England have the best schedule here this week, DGW or not. Lee Nguyen will be a lock in most teams now that he has 3 goals on the year (though 2 of those goals came on the road). The big choice will be between Juan Agudelo and Kei Kamara for many folks. Kamara seems to be the focal point that most people default to out of name recognition, but Agudelo is tied for the team lead in goals with 3 also. Key point: Agudelo's goals all came at home. Kei also has a pair at home this year, but you could go either way with that pick. Or you could be truly bold and nab both. Also don't forget to round out your team with a defender or two based on the opponents that New England have. Chris Tierney has a goal at home this year, and he will be a popular pick from the outset.
As for San Jose? Meh. They have a tough schedule in which they're twice the huge underdogs. Wondo will be a popular pick this week, but he's yet to score a goal on the road this year, and the way things are looking based on matchups, he may still continue that trend. I'm not even really into Godoy or Jungwirth truth be told. Playing away in New England and Houston may provide a scoring chance or two, but they'll concede goals in both places. Really consider limiting yourself on San Jose players if you go that way.
Stick with the favourites and the high scorers this week. Diego Valeri and company are still at home against a very porous Vancouver defence. Taking 4 Portland players will probably be more savvy than selecting even a single San Jose player, truth be told. I think the pricing is right for Giovinco to be useful this week, but I honestly wouldn't blame you if you took Nikolic from Chicago on a whim in that spot too. Should be goals in that game either way. Expect a bounce back from Cubo Torres and Quioto (who should now be close to a full return). San Jose will be under the travel bug, and Houston should dispatch them easily.
Finally, don't shy away from Minnesota. Molino, Ramirez and Venegas all have good marks at home. Those overs aren't hitting simply from Minnesota conceding, Minnesota are doing their part as well. Minnesota games oftentimes score as well as a DGW team, so fill out your squad with a proven pick or two.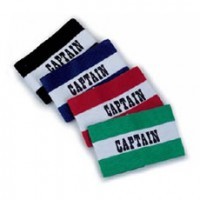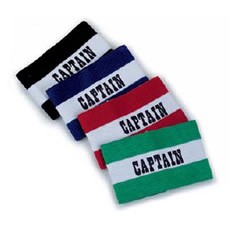 Captain Picks (my personal ranking)
Lee Nguyen
Diego Valeri
Cubo Torres
Juan Agudelo
David Villa
Don't forget to stop by mlsfantasyboss.com to catch up on their great weekly articles that lead into the deadline.
Thanks for reading: MLS GW7 Tips Fantasy Major League Soccer GW8. This article was written by Guy Sanchez (FootyFantastic)