Fantasy Football Tips Gameweek 36
Welcome to Fantasy Football Tips Gameweek 36. Well, how was it for you then? I am, of course, talking about fantasy football – what else?! – and, in particular, Gameweek 35, where lots of managers no doubt looked in horror at their team as they realised they had three players starting. Others who had picked the right personnel within their free hit chip had contrasting emotions however!
With so few teams playing – and so some of the season's favourites like Kane, De Gea, Azpilicueta, Eriksen and Vardy not starting – it gave a good chance to mix things up a bit with the free hit chip, with players like Lacazette, both of Man City's Silvas and even Livermore bringing the points in. Just 0.1 per cent of managers have Livermore, by the way, and honestly, would you really have picked him beforehand?! Of course, the likes of Salah, Sterling and Monreal managed to make the cut as well.
So, this is the lull before the last big push as GW37 is just around the corner, which will hopefully be a belter, with a fantastic 12 teams playing twice. This should, theoretically, mean we're in for scores in the 80s, 90s or even 100 plus – especially if you're running the triple captain or bench boost chips. Or, of course, it could end up a disappointment like GW34 did for so many. With that in mind, the suggestions below are mainly focused on this gameweek but have the next in mind as well.
Goalkeepers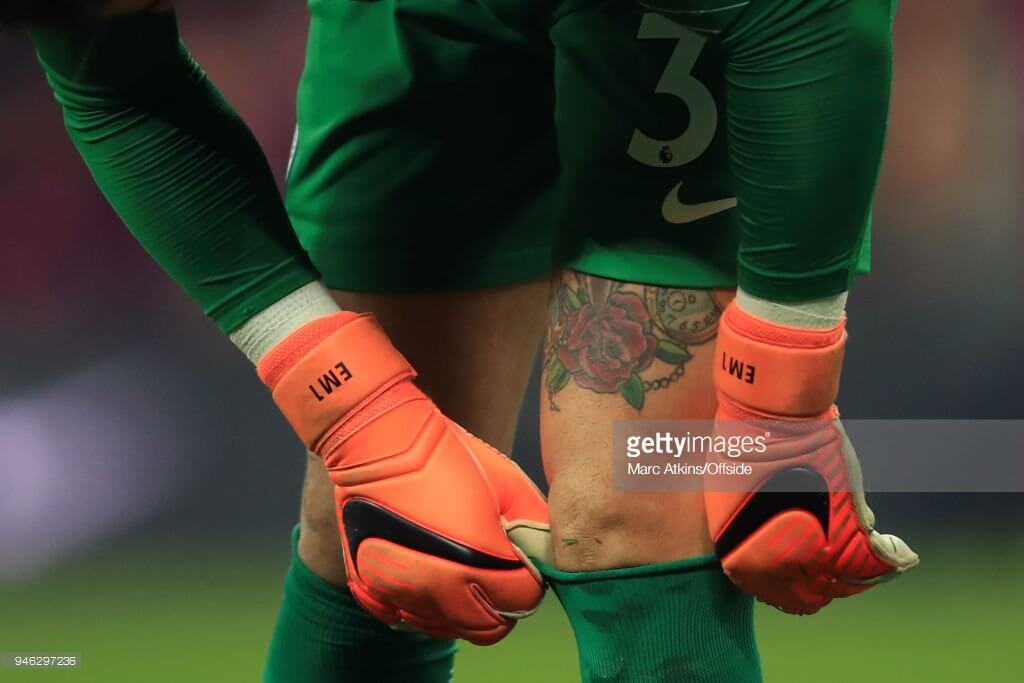 With a clean sheet from Gameweek 35, my first pick is Man City's Ederson. Costing £5.6m, with an ownership of 8.6 per cent, this guy is a definite way into the Cityzens' defence, with rotation starting to look likely when it comes to the back four in front of him. Though the shot stopper didn't keep a clean sheet for three gameweeks before the Swansea match – where, let's face it, he didn't exactly have to do much – he now has a whopping 15 to his name from the season putting him second on the table, behind David De Gea's 17.
This week, Man City are away at West Ham – a team who are familiar with conceding goals but also scoring them, thanks pretty much entirely to Arnautovic. That said, the last four times the two sides have met have been wins in favour of the team from Manchester, with two of those ending with clean sheets in their favour. With Pep saying he wants his team to be breaking the records now the league title is secured, I'm sure he won't be neglecting the team's defensive achievements in the process. After the Hammers, Ederson will be up against Huddersfield and Brighton at home which also carry with them great points potential.
Second on my list is, surprise surprise, another goalkeeper who will be playing twice next weekend. Having played exactly zero minutes in the FA Cup semi-final defeat to Man United, Hugo Lloris should be back in the Spurs team when Watford come to town.
So, why should you pick a goalkeeper who was snubbed by Pochettino for a big cup game? Well, priced at £5.4m, the player is like Ederson in that he is a good way of getting into the defence of a team that is all too familiar with rotation. What's more, the Frenchman will be between the sticks against a Watford team who are struggling to score at the moment and haven't found the back of the net against Spurs since 28 December 2015, with the last two meetings ending 1-0 and 4-0 in favour of the team from north London. Lloris himself last picked up a clean sheet in the league back in Gameweek 29, care of the 2-0 win against Huddersfield, however he's still managed to collect 14 points in that time, with matches against Chelsea and Man City along the way. After the Hornets, Spurs play West Brom away and then face Newcastle at Wembley in Gameweek 37, which could also be another clean sheet or two to add to the 13 he's already got this season.
Third in line is a reserve goalkeeper who has well and truly stepped up to the plate after his colleagues picked up injuries. Martin Dubravka costs just £4.5m and goes into the home fixture against West Brom on the back of matches against Leicester, Arsenal and Everton, conceding one goal in each match. Previous to that, he enjoyed two consecutive clean sheets against Huddersfield and Southampton – and of course there was those nine points in the 1-0 win over Man United back in Gameweek 27. Head to head, the Magpies' record against the Baggies is a bit mixed, with a 2-2 draw the last time they met and a 1-0 win before that as part of a run over the last 10 meetings that has seen five victories, three draws and two losses. Whilst West Brom have finally started to fight to stay in the Premier League now that Pardew has left, you can't help but look past the home team at St James's Park as they look to return to their winning ways after the Everton result. Gameweek 37 will then feature away days down south to Watford and Spurs.
My final pick within this section is Southampton's Alex McCarthy. Having started every Saints game since Gameweek 21, the £4.4m player picked up his first clean sheet since Gameweek 29 in the 0-0 draw at Leicester – with a bonus point thrown in for good measure as well. The bargain basement shot stopper will be crucial to his team's faint hopes of staying a Premier League team. With Bournemouth at home – who have failed to find the back of the net in two games now – followed by Everton and Swansea, two teams lacklustre in front of goal, he could be a good option if you're looking to save money for another transfer.
Defenders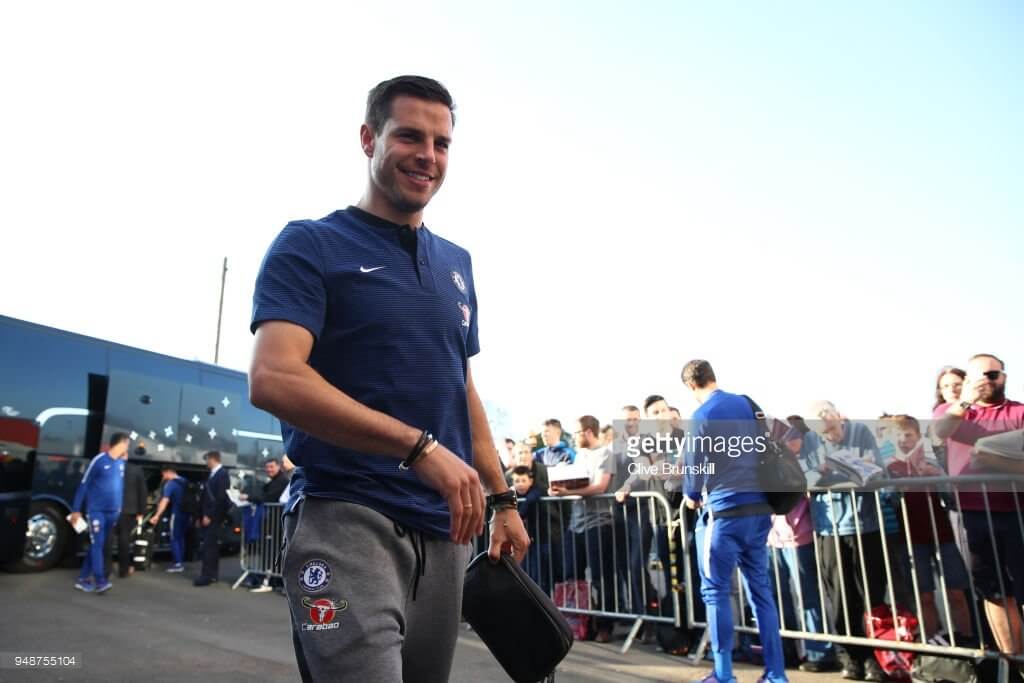 As we look forward to Swansea v Chelsea and remember watching Eden Hazard get into that little scrap with a ball boy back in 2013, my first pick is Cesar Azpilicueta. The defender, like a lot of FPL Managers, didn't exactly have a great Gameweek 34, picking up just three points against Southampton and Burnley, however his exploits at home to West Ham – where he picked up 11 points thanks to a goal and three bonus points – remind you just what he is capable of. This was then further brought home when he curled in a fantastic ball to assist Morata's goal in the 2-0 victory over Southampton in the FA Cup semi-final, a game that would have seen a fair few points for him if it was a league fixture. Perhaps no surprise that the Spaniard with the difficult to pronounce name is the second-most transferred-in defender this gameweek so far.
So, ahead of the fixture at the Liberty Stadium, Chelsea go into it with seven wins from the last 10 meetings between the two sides, of which five have ended with clean sheets. You'll additionally be interested to read that the team from London have scored 21 goals in that time. Another fact: this is the best campaign Azpilicueta has ever had at the Blues, with two goals and six assists this season. The Swans, meanwhile, have only scored two goals in their last six fixtures, with only 27 recorded all campaign – the joint worst of all 20 Premier League teams with Huddersfield. Following the trip to Wales, Chelsea then host Liverpool and Huddersfield for Gameweek 37, the latter of which could be fruitful when it comes to points.
Next up on the list is Jamaal Lascelles. Priced at £4.8m, he is the most expensive when it comes to Newcastle's defence, however I believe you get what you pay for in this player. Offering a portion of the Magpies' attacking threat in the Everton game, he has three goals under his belt this season and I wouldn't be surprised if that tally increased by the end. Most recently, Gameweeks 25 to 35 have seen him pick up 37 points in total – not bad for just 10 matches, as the Toon didn't play in Gameweek 31.
West Brom are the team making the trip up to the North East this week, a squad who – as previously mentioned – have found some attacking form recently having scored in each of their last six matches, of which two were put past Liverpool in the weekend just gone. Then again, though, the Reds did have Moreno in there, so a clean sheet was always going to be a stretch. After that, it's a game against Watford who aren't exactly as prolific in front of goal as they were at the start of the season, with the likes of Richarlison and Doucoure failing to do anything productive since Gameweeks 21 and 26 respectively. An away day to Wembley to play Spurs follows, which could, admittedly, be a bit tricky. Don't let the latter game put you off the Newcastle defender, however.
If the cost of Lascelles does put you off him, but you want to have some Newcastle defence in your team, also look at the bargain basement Paul Dummett. Costing just £4.2m, the lad who revelled in Sunderland's relegation with a tweet full of emojis has played every game since Gameweek 23, picking up a respectable 32 points along the way.
If, like Man City, you have a bit of money to burn, perhaps take a look at their captain Vincent Kompany. Whilst he is rather susceptible to injury and there is the aforementioned rotation to bear in mind, the £5.9m player – who celebrated becoming a Premier League champion in the living room of his wife Carla's grandmother's house – has played all of the team in blue's last five games, picking up 26 points along the way, helped along by his only goal and assist of the season against Man United and Tottenham respectively.
A trip to the London Stadium beckons for the Belgian, with Gameweek 37 featuring Huddersfield at the Etihad – a team who, as previously mentioned, have the unenviable joint record of the least goals scored all season with Swansea. The second match of next week's double is then Brighton, again at home, who have the joint third lowest amount of goals scored with Stoke City – just 32 over 34 matches.
A quick suggestion. If you're looking for a defender who can easily slot into your team and is very cheap, have a look at Southampton's Jan Bednarek at a bargain basement price of £4.1m. Whilst he's only started Southampton's last two games, this guy is against Bournemouth in the south coast derby this week, followed by Everton and Swansea away the week after.
My final pick is a player who, admittedly, has a tricky game this week with Arsenal coming to Old Trafford – though that's not stopped him from being the most transferred-in defender of the gameweek at the time of writing. Chris Smalling has now scored three goals in his last six games for Man United, having played all 90 minutes in that time. Not bad for someone I thought was a rotation risk – however Jose knows best! That same period has also seen two clean sheets against Bournemouth and Swansea, leading to an FPL form of 7.3 – the best of all backs.
Following the game against the Gunners which has a danger of not ending with a clean sheet for the Red Devils – the last eight matches haven't, at least – the team goes onto Gameweek 37 with a trip to Brighton, a squad with a 0.94 goals scored per match record. This is followed by West Ham who have the second highest amount of times the keeper has had to pick the ball up from the back of the net, with 63.
Midfielders
I try not to be predictable, but you just can't look past Raheem Sterling as the first pick. The 11 points he collected from a goal and assist from just 70 minutes of play in Man City's 5-0 win against Swansea on Monday night followed a 10-point haul in the previous fixture away at Spurs. In fact, between Gameweeks 30 and 35, the midfielder has registered three goals and the same amount of assists, with 38 points in the process. In the four matches leading up to missing the Arsenal and Chelsea clashes in Gameweeks 28 and 29 respectively, Raheem also scored one and assisted three.
So, there's the form. Now you look ahead to the future games. Well, I'd almost go as far as saying you would be brave to not have the £9m player in your team. The most transferred-in this gameweek, he will be playing West Ham at the London Stadium and then be among the squad welcoming Huddersfield and Brighton to the Etihad in the next round of games, who have goal differences of -27 and -15 respectively. Indeed, the last time Sterling played the Terriers, he scored 13 points from a goal and assist in the 2-1 victory, whilst the trip to play the Seagulls in the very first game of the season was less fruitful with only 12 minutes played. I'm sure the England player will want to make up for that in the return fixture.
Having registered 18 goals and 14 assists, this is Sterling's most prolific season in the Premier League ever, easily surpassing the last campaign where he found the back of the net seven times and set up 14 others. Don't be surprised to see this year's tally increased by the final whistle of Gameweek 38.
If you're finding yourself a bit short on money to bring in Sterling, do look at a colleague of his who appears to be a regular once again, having been named in the starting XI seven consecutive times. David Silva, costing just £8.2m, posted a very poignant picture of himself and his newborn son, noting it's the third Premier League title but this one is the most special. With all that has happened as his son fought for his life after being born prematurely, Dad has made a real difference in the games he has played after Pep told him to take as much time off as needed.
Indeed, the last seven matches have seen four of his nine goals this season, along with three assists for good measure. It's the second highest goal haul for the Spaniard within a season so far, just three away from his best of the 2014-15 campaign. Like a number of other players, I wouldn't be surprised for Silva to surpass his record and truly make this last year one to remember for many reasons.
Also enjoying fantastic form at the moment is Christian Eriksen. The Dane, who will set you back £9.5m, has scored the most goals within a season in his four-year long spell at Spurs, having found the back of the net 11 times. He's also assisted nine times, which matches his first campaign at the north London side but doesn't beat the 20 and 16 in the two previous years. Most recently, the playmaker has scored four and set up one in just five fixtures, with the most recent tie away at Brighton the only one of those that didn't produce anything. That's FPL form of 8.3, the best of all midfielders.
Little surprise, then, that the Spurs number 23 is the second-most transferred-in player when it comes to midfielders, especially when you look ahead to Watford at home, where the same guy picked up an assist in the reverse fixture back in Gameweek 15. After that, West Brom away and Newcastle at home beckon in Gameweek 37, the latter of which had the same player set up both goals in the 2-0 win back on the first day of the season.
If you're not so keen on spending so much money on a Spurs midfielder, when there are other equally expensive options available, but do have £8.3m available, look at Heung-Min Son. Whilst he didn't start against Man City, the second time such a thing has happened to him in the last 10 games, the South Korean has still managed to amass 53 points in that time. Highlights of that period definitely include the two goals at home to Huddersfield, followed by the same again away at Bournemouth, back in Gameweeks 29 and 30 respectively. It's also worth noting the last time Son played Watford, he scored, though the games against West Brom and Newcastle earlier this campaign weren't quite so fruitful.
Moving away from Man City and Spurs, my next suggestion is a player I have already briefly mentioned, as part of my appraisal of Ederson. Marko Arnautovic doesn't exactly have the best fixtures ahead of him, with Man City coming to town this gameweek and then Leicester and Man United in Gameweek 37. The reason he makes it into this article, however, is because the player seems quite fixture proof, having scored against Arsenal last weekend, registered the only goal in the 1-0 win over Chelsea in Gameweek 16 and then assisted in the 1-1 draw when the Hammers returned to Stamford Bridge.
In the last four matches, the fiery Austrian with a love for Mark Hughes has picked up three goals and an assist, raising 29 points in that short time. Costing just £7m, you could do a lot worse than have him in your team – you never know, he may be unmoved about playing the two Manchester teams and score one or two in those matches too.
My final tip is a guy you will no doubt already have in your team. Furthermore, this suggestion is depending on whether he is included in the Liverpool starting XI and so keep an eye out for a tweet from a certain Express account later this week as rotation is inevitable, with the Champion's League very much on Klopp's mind. I do, of course, mean Player of the Year Mo Salah, who – on the presumption he plays – is bound to do well against a Stoke side who have the most goals scored against them out of the 20 Premier League squads, with a shocking 65 conceded in the last 35 ties. Whilst I did say to watch out for whether he's meant to start, it is noting the Egyptian came on after 67 minutes the last time the Reds played the Potters and found the back of the net twice in just 23 minutes, so all may not be lost!
Along with rotation risk, the other reason the player is so low down on the list is because he only faces Chelsea in Gameweek 37, though the last time he played his team from yesteryear, he did find the back of the net. It's fair to say it's worth keeping the award winner in your squad even though he's only playing once especially if, like me, you have built up so much value in him after keeping hold since day one. This could be one of the few times I've ever kept a player in my team all the way through a season, in fact.
Forwards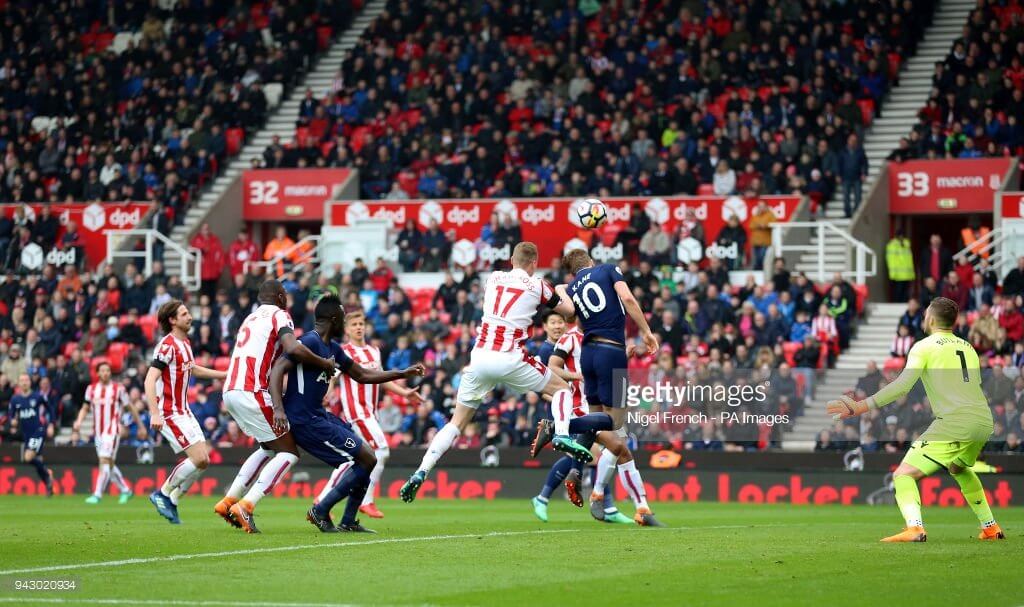 He may not have had the best return, for his standards, since he came back from injury with one goal in 280 minutes, however my first pick is still Harry Kane. Whilst the forward has played 2,714 minutes out of a possible 3,060 – meaning he has missed the equivalent of almost four matches over the season – he still has the most points, with 16 points between him and Firmino in second. As if you didn't need telling, Sir Harold also leads the way when it comes to goals scored by forwards, with 25 – four more than the crocked Aguero and eight more than England teammate Vardy.
The Spurs number 10's ownership has been going up and down like a yo-yo, thanks to his injury and then blank gameweeks. 31.9 per cent of FPL managers still have him in their team at the time of writing – a figure that is bound to be higher by the time you read this as he is the most transferred-in forward at the moment. Looking at Kane's fixtures, Watford are the first team to try and keep him out, which they did manage to do the last time the two sides met back in Gameweek 15. Previous to that, however, he has scored twice and registered the same amount of assists. His record fares even better against Gameweek 37's opponents of West Brom and Newcastle, with seven goals in six games against the Baggies and two in seven against the Magpies.
Next up in line is Jamie Vardy, who finished his run of scoring in four consecutive games in the 0-0 draw against Southampton. Don't think that'll be the last we'll see of him this season, though, as he'll want to add to the 17 times he has found the back of the net this campaign and draw nearer to his record of 24 in the league winning 2015-16 season. Whilst his colleague Mahrez may have been disappointing the last few weeks – since the time I brought him into my team, funnily enough – Vardy is definitely a threat.
Looking to this week's fixture, Leicester make the trip to Selhurst Park to play a team that managed to keep a clean sheet away at Watford the weekend before. To be fair, though, that was only Crystal Palace's second in the last 12 league games and so you might be a bit carried away if you think it's a watertight defence the player will be up against. In the eight times he has played The Eagles, Jamie has scored two and assisted one and so he could be on the scoresheet once again. Do not fear if he isn't, however, as Gameweek 37 will see the forward face West Ham – who he has scored two and assisted three against in six meetings – and then Arsenal who have conceded five goals in the same amount of fixtures by the very same person.
Having scored three and set up three other goals in the last five games, it's probably no surprise that my next pick is Gabriel Jesus. Now a certainty in the line-up thanks to Aguero's injury, the second-most brought-in forward has had a mixed season, having only played 1,378 minutes out of a possible 3,060. That, however, hasn't held him back from scoring 11 and setting up another seven in that time and so you can't help but wonder how he would have fared had he had more gametime.
The £10.3m player had a mixed bag against Swansea, managing to miss a penalty but then also register an assist and grab a stunner against Fabianski. With the frustration and then relief you could see on his face, it's easy to tell the guy is desperate to find the back of the net and move up the goalscorer table past the likes of Morata, Murray, Lacazette and Eriksen who have each played more minutes than him anyway. Looking ahead, he'll be part of a Man City squad that plays West Ham, Huddersfield and Brighton over this gameweek and the next.
My final pick is a nice cheap pick, if you're looking to go down the route of a 3-5-2 formation and then utilise bench boost next gameweek. Ayoze Perez had a rather disappointing season up until Gameweek 30, where he had only registered two goals and four assists. Both figures have risen rather sharpish since that time, however, as he has found the back of the net in three occasions and set up two others – bagging 33 points over just four games. This change in fortune for the £5.3m striker has attracted the attention of over 22,000 FPL managers at the time of writing and it wouldn't be a shock to see that figure rise quickly the nearer we get to the Gameweek 36 deadline.
As previously mentioned in my appraisals of Dubravka and Lascelles, Newcastle face West Brom this week, a tie in which Perez could very well be at the centre of. Away days to Watford and then Spurs await afterwards, with the north London team the recipient of two of his goals in the four times he has played against them.
Thanks for reading Fantasy Football Tips Gameweek 36
This article was written by Swirly
The League Codes for FF247 for the 2017/18 season are as follows:
Gameweek Tracker GW36-38