FanTeam CL Wednesday (11th March) – Free Ticket Giveaway
Now I'm not usually one to boast (fantasy cricket aside) (and Ilicic

) but having already had a couple of winners at Cheltenham yesterday I was feeling a bit lucky and so when I got a call from the good people at FanTeam asking if I fancied a few free trial tickets for their Tuesday night CL games I naturally thought 'oh go on then, why not…'. Three hours later and I was suddenly €530.44 richer! And it took me about 2 minutes to enter. And I only came 4th. Seriously…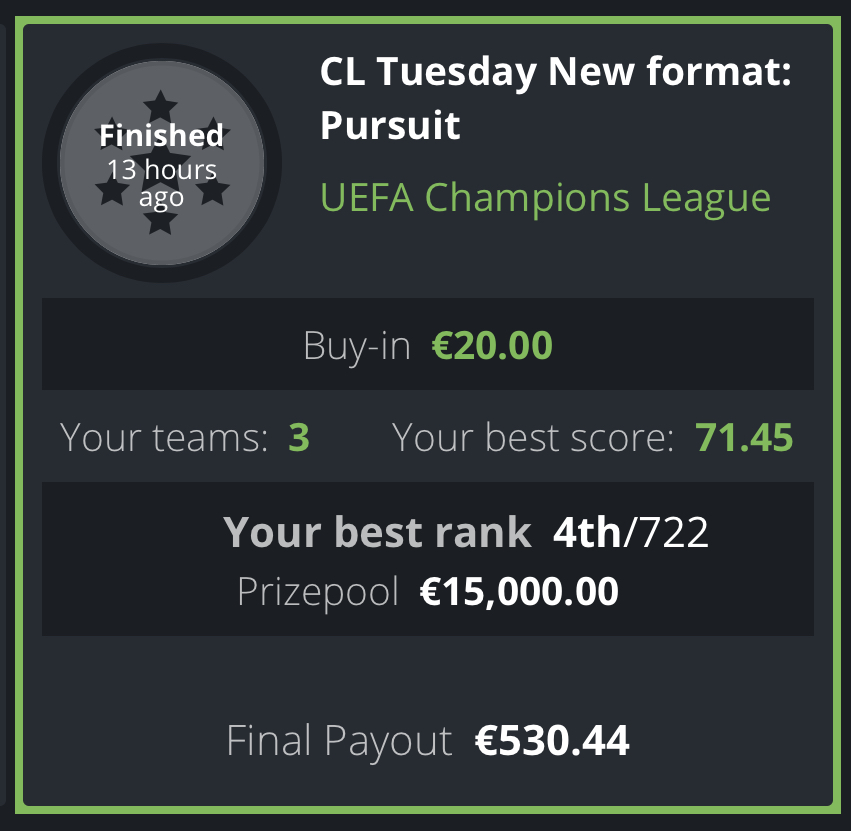 To celebrate this we are offering you all the chance to do likewise. There are two levels of free entry here;
NEW USERS*
If you are new to FanTeam you can claim a €20 ticket to tonight's CL game simply by clicking here to register and then posting your FanTeam user name in the comments below.
EXISTING USERS*
Unlike Sky or your energy supplier we don't forget about our already loyal members and as such if you post your existing FanTeam username in the comments below we shall credit your account with a free €2 entry into tonight's game. There's no catch, we are just good like that.
Please state in the comments whether you are a NEW or EXISTING user.
Easy to play you say?
Yes. It took me no more than 2 minutes to enter 3 teams. Basically you get a budget of €63.5m to pick 4 players from tonight's 2 games.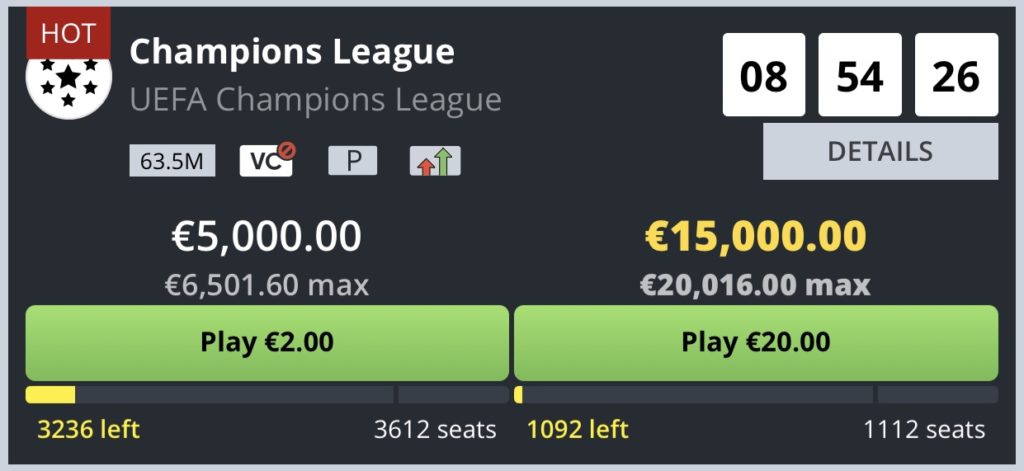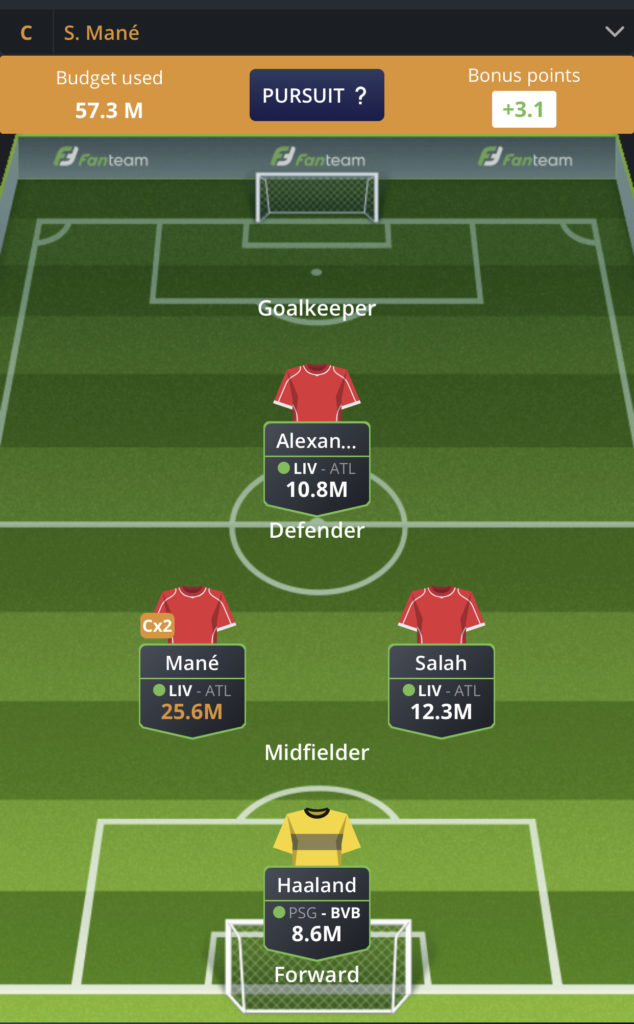 Chances of winning?
Pretty strong, we'd say. Last night's €20 game paid out €15,000 in total, spread out over 145 places.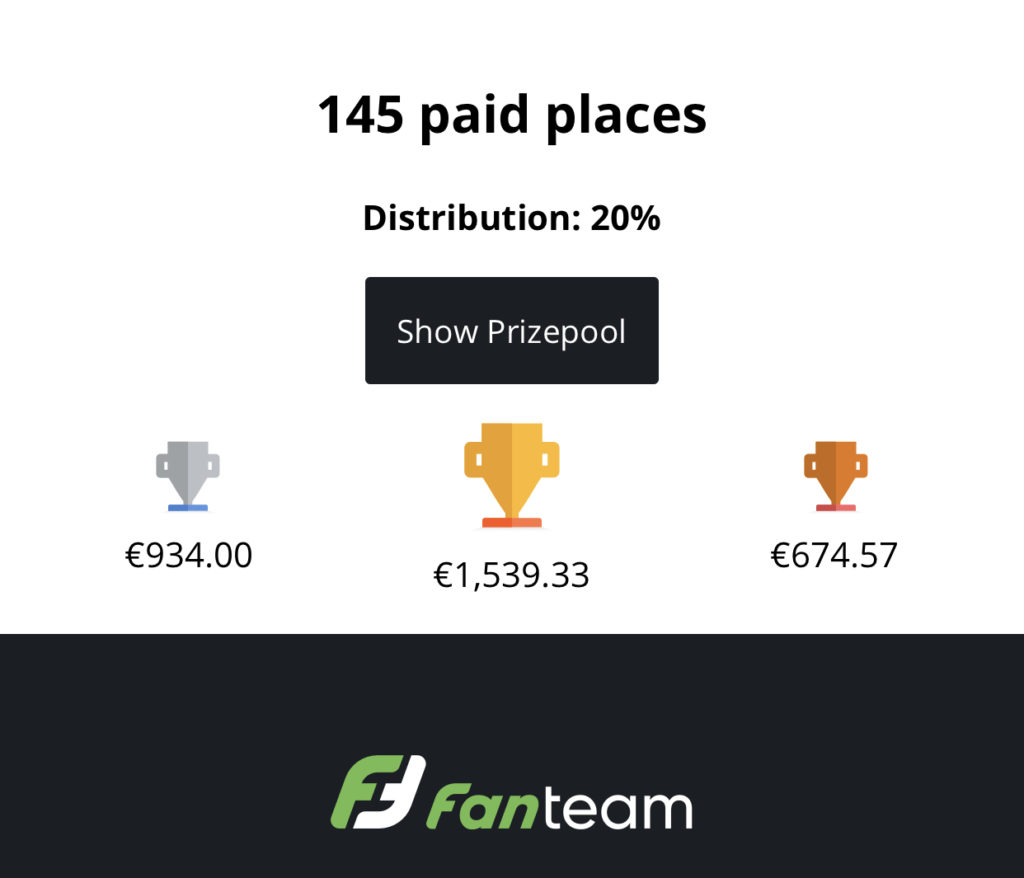 TO PLAY SIMPLY CLICK HERE TO REGISTER AND POST YOUR FANTEAM USERNAME IN THE COMMENTS BELOW (stating NEW or EXISTING).
Good Luck!
Visit the FanTeam lobby here.
*Free tickets are limited to one per FanTeam account.
Thanks for reading FanTeam CL Wednesday (11th March) – Free Ticket Giveaway. This article was written by Inittowinit in conjunction with FanTeam