FanTeam GW2; Join the €50,000 Monster game (for free!)

Having already launched a ridiculously monied season long game the guys over at FanTeam don't stop there as they have fantastic weekly prizes to feast on too. The catch, you ask? Well, the catch is usually that you have to back yourself a bit by buying in to the game each week. This week's main game has a buy in of €20 but with a prize pool of €50,000 this could be easy money for our experienced FPL'ers. Our patrners are ever generous though and as such we have 5 FREE ENTRIES to give away this week to our community. Each one is worth €20 (obviously). And winning one couldn't be simpler;
HOW TO GAIN FREE ENTRY
To enter our free prize draw all we ask is that you post your FanTeam handle (nickname/username/call it what you like) in the comments section below. Anyone doing so will be entered into a random draw which will take place after the deadline for entries at 5pm on Friday. The winners will all then be credited with a free token worth €20 to enter this competition.
The link to join it is here
The deadline for entry is 3pm on Saturday so don't worry if you miss the early game, that one isn't included.
Prize Pool
The prizes are split as follows and you can see the rules here but they differ little from what you are used to.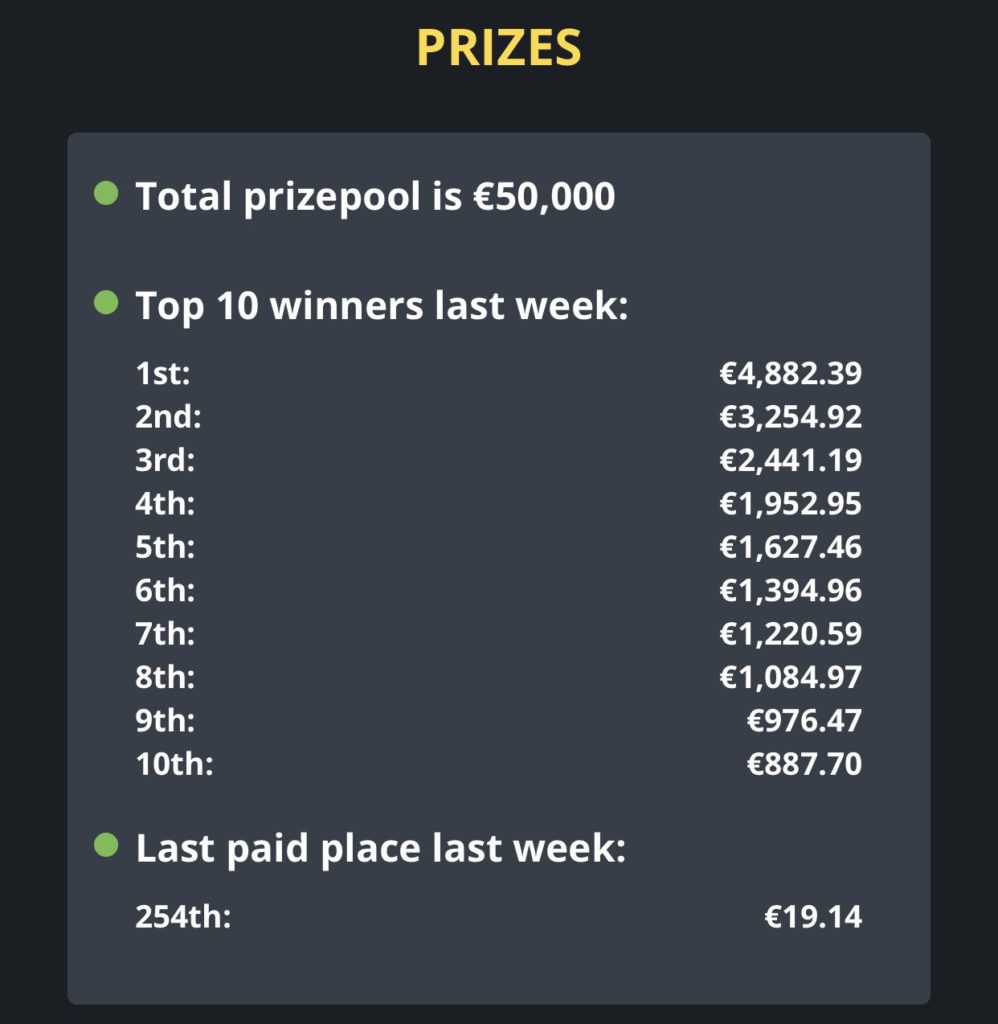 The FF247 Team for GW2 on FanTeam
Don't forget this a one weeker so just pick who you think will the score the most for you this weekend.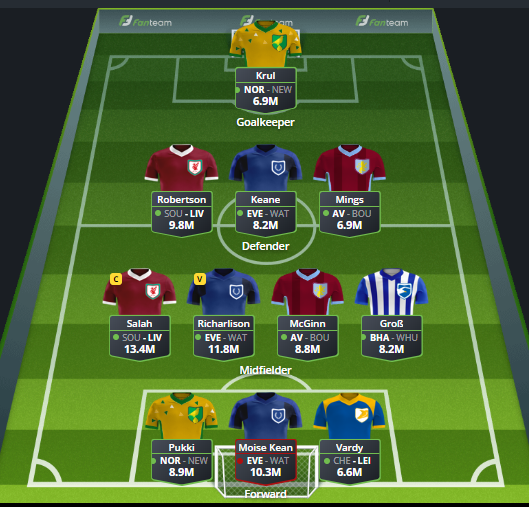 Thanks for reading FanTeam GW2; Join the €50,000 Monster game (for free!). This article was written by FF247 in conjunction with FanTeam.

FPL FIXTURE TRACKER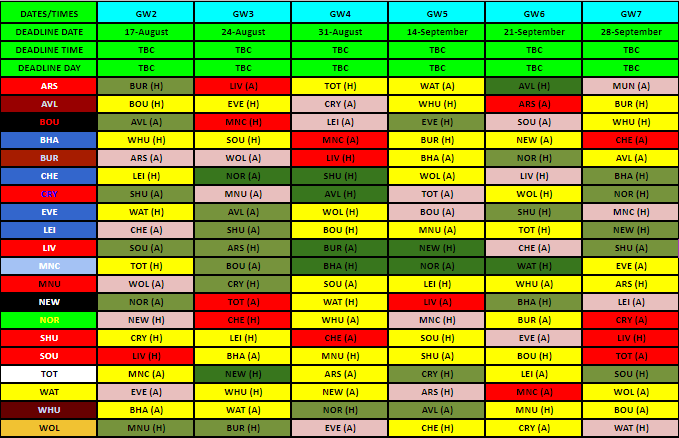 FIXTURE TRACKER LINK
Fantasy Football 247 League Codes: