Full Fixture Tracker GW10-19 2017/18
The aim of our Fantasy Football Fixture Tracker is to provide you with a 'quick glance guide' as to what the next fixtures hold in store for each team. We have colour coded the fixtures in a simple fashion to allow you to judge your transfer and team selection plans accordingly:
Fixture Tracker 2017/18

For anyone who wants a blank copy to colour in themselves and play with however you like here is a link. Just click on 'Save as' on the link and that way you can edit the Excel sheet however you like (as you will not be able to edit the one on the actual link).
Fixtures 2-Team Rotation Tracker GW1-10 2017/18
For those of you looking at who to rotate with who, we came up with this opening 10 game-week tracker. This should help you decide what two teams to combine when looking to use a rotation policy based on fixtures. As you will notice the best fixture (in our opinion) of the two was picked per every combo and at the end we added how many home games over 10 GWs going with any of the pairs would signify if you followed our interpretation of the best available fixture. This only included 13 teams, because there is almost no point to rotating the better teams if you have defenders from their sides.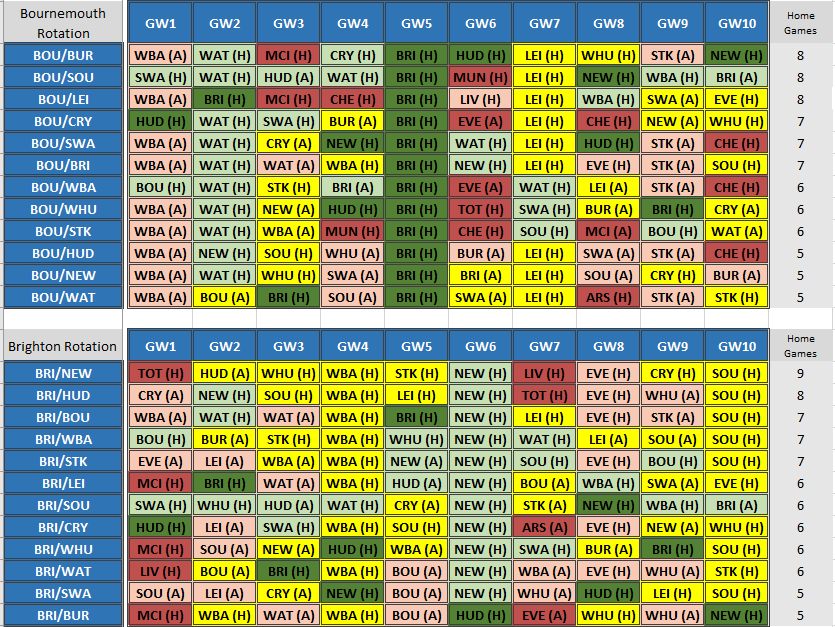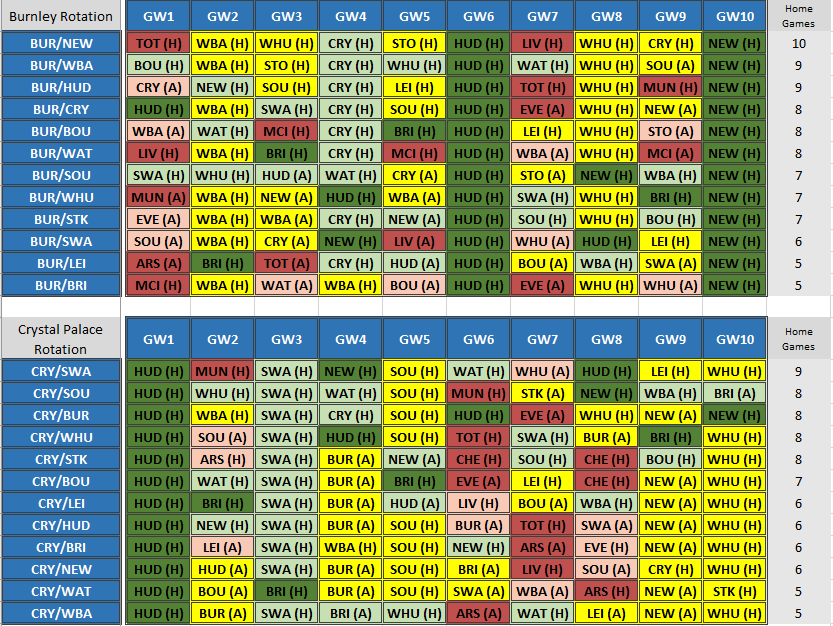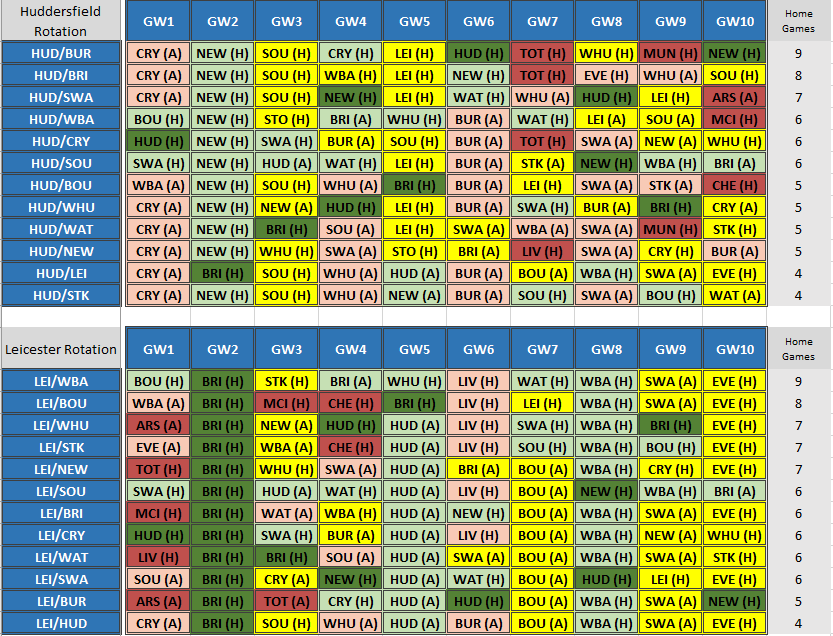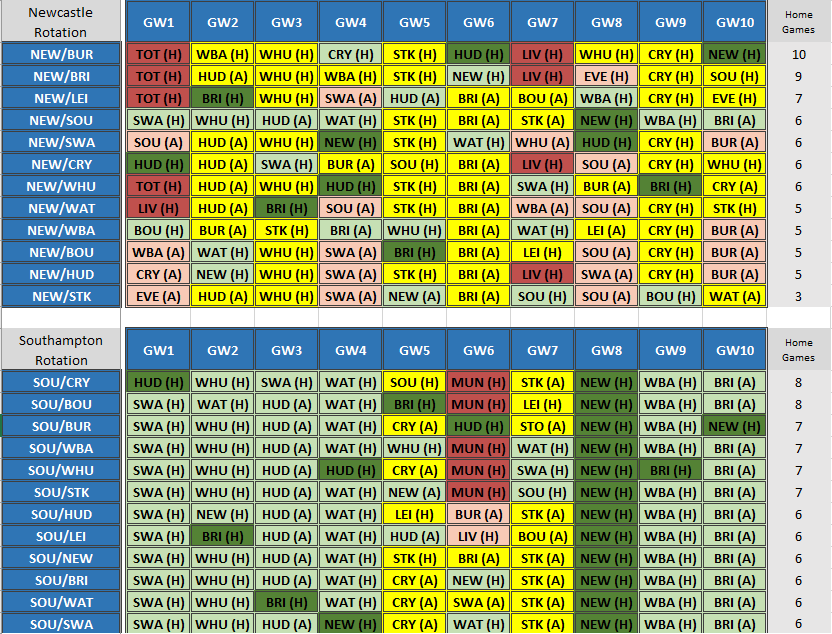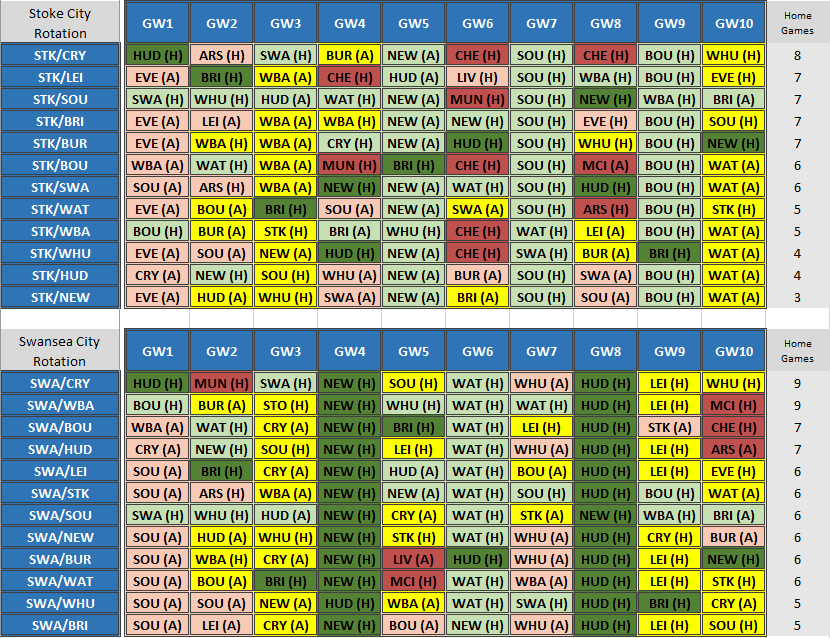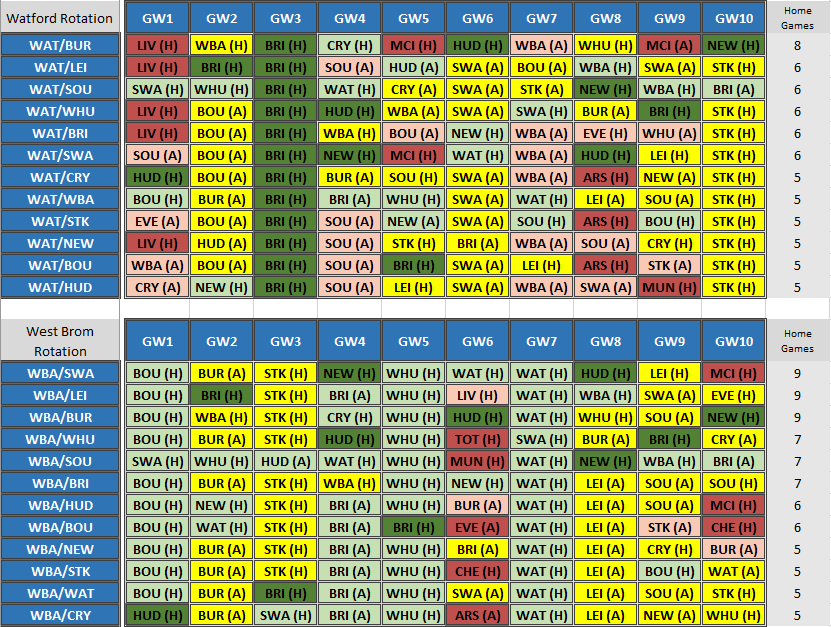 Thanks for reading Fantasy Football Fixture Tracker 2017/18