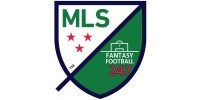 Welcome to MLS GW10 Tips Fantasy Major League Soccer. Let me vent a bit of frustration here for you. When I sit down to write an article, I like to be as prepared as possible. Now maybe you don't agree with the points I make, but I always feel better knowing that the picks I suggest have at least have some kind of foundation. And to have the foundation to create a good article, you need time to study and write. And we don't have a ton of study time with another DGW this round. As for time to write? That's never an issue for me. Writing for me is the easy part (for having incredibly fat fingers and the hands of a caveman, I type like Forrest Gump runs: "like the wind blows"). Honestly, the owners of this site must think that I write for hours on end, it's simply not the case. Of all of the skills a man could want in his life (archery, axe-throwing, jiu jitsu, keg tossing), I got none of those cool talents. But I can type like a court stenographer transcribing an argument between two auctioneers. Go figure.
The MLS doesn't care about any of that. They don't care about our study time or the time needed for writers, other than myself, to type out articles on their behalf. For a league that has no interest in kicking off on time, they're very keen about rushing to play as many games midweek as possible. Oh, was there a Cup match that we missed that necessitated changing the schedule around? Did one of the teams get bumped because of an NFL or MLB conflict? No, none of those things. We just need midweek games so that they can stay relevant and fresh in the minds of the viewer… and all that jazz.
What this means is that there's not a ton of time to prep for the fantasy game, not on your end and definitely not on the end of the writers who want to give you good product. It's all kind of up in the air this week, folks.
And maybe I'm really upset at the MLS, and maybe I'm more upset with myself for not studying into the wee hours last night to deliver a more polished product today. The jury is still out on that account. What I do know is that this is the first time I'll have to use multiple sources for the bookie lines this week – and none of the lines past Wednesday's games have over/under numbers yet. So this will definitely be more of a horse racing 'morning line' type of analysis. So bear that in mind as we go through the games here.
THIS WEEKS DEADLINE IS 00:30am UK TIME Thursday. (That's Wednesday night, basically)
TO JOIN THE FF247 LEAGUE JUST CLICK HERE OR THE CODE ITSELF IS 1543-573
Bookies' Odds and Analysis – Last Weeks Recap
The bookies took a bit of a beating this last week, but they nailed the games they had ranked highest in their pricing. NYRB, Toronto and Orlando all won in pretty easy contests. Seattle played to a draw with New England in a surprise upset – but even though the bookies were wrong, they love a draw in a game like that, they get paid by both sides. The major upset of the week was Atlanta losing to DC though, nobody had that game pegged.
There wasn't a ton of confidence in the Minnesota v San Jose game, so no surprise that San Jose won by a goal. What is surprising is Minnesota not being in blowouts anymore. SKC railed RSL in predicted fashion, and they're starting to look like they might be worth another look in areas outside of their defence.
Dallas and LA both played to draws against teams they should have beat. NYC pulled off the stunner on the road against Columbus without the services of David Villa (sorry to those of you who had him in your teams, by the way). And finally, Montreal didn't hit their price and dropped to Vancouver on the road. So a bit of variance in the middling priced games, but the sure bets all paid off.
American Betting Lines Explained:
Before we get too much further into the article, here's a summary of terms and betting lingo so you can follow along.
The American betting lines work best when you think of things with a $100 base wager on underdogs, and a $100 return on favourites. For example, if you see a team is priced +180, that means that if you bet $100, you will win $180 profit. Conversely, if you see a team is priced at -180, that means that you would have to bet $180 to win $100 profit. Teams that are priced at anything more than +200 or -200 are considered to be big underdogs or favourites, respectively.
Also, keep in mind that when you see both sides of a bet priced right around -110, that means that the house has no favourite, and they're just looking to make money on both sides. Hopefully this helps you navigate finding the best value on the board for your fantasy team. After all, if the bookies price a team at +350, they're not going to be thrilled at having to pay out $350 for every $100 bet, so you can typically safely assume that any team priced that way will be a bust.
This week's line breakdowns:

Before we get into the individual games, you should know that NYRB, Orlando, SKC and Toronto all play twice this round. There will be some rotation to be sure, but even if you completely discount anything I say after this and build a squad exclusively from the pool of those four teams, you're very likely to post a decent score. Sometimes we get too smart for our own good, this doesn't have to be one of those times. But if you want to be a bit more savvy in your picks anyway, the lines for every game are still included here below.
Wednesday
Toronto (H) v Orlando (A) – Orlando starting out on the road isn't ideal, but they've been decent enough to this point that your heart almost wants to give them a chance to come good whilst away. The bookies have no such sympathy though. Giovinco is healthy, and Toronto are finding their offence again. As such, Toronto are being priced at -140 to win this match with Orlando getting a dismal +385. The over/under for this match is set at 3 goals with the over getting +115 to the under's -135.
SKC (H) v NYRB (A) – Tricky game on paper, pretty cut and dry for betting. SKC are favourites here with a -120 price to Red Bulls' +325. The over/under here is the standard 2.5 goals with both sides paying -110. This could go either way with scoring. SKC, and Red Bulls for that matter, have proven they can play the close 1-0 or 2-0 game. But both have the ability to score much more on their day. Not having any degree of confidence on the over/under is a bit worrying.
Friday
Colorado (H) v Vancouver (A) – It's important to remember that Colorado are simply another team at home, at least defensively. Even if they're utter garbage on the road (and they are), they still have that rare home field advantage that is actually legit. Colorado are getting a -110 price in this game with Vancouver getting +300. Nobody is expecting Vancouver to start to make a habit of linking together wins on the road, so they'll probably lose this game outright and get back to the task of maintaining mediocrity.
Saturday
Seattle (H) v Toronto (A) – I'm not sure anybody knows how to make heads or tails of this game here. The betting certainly isn't hugely skewed either way: Seattle are being priced at +115 with Toronto at +240. When both teams are a positive number like that, favourites aren't really favourites. I guess that would make sense if you've ever lost a tenner on a team that should have won and paid you off…but yeah, favourites aren't really favourites if both teams pay positive money. Just trust me on that. And it's hard to gauge this game with the way Seattle nearly lost it all against New England. Tough to call, but Toronto will be facing a tough game in their second of the week.
DC (H) v Montreal (A) – DC are probably puffed up a bit too much, and Montreal are probably a bit too deflated (my Jackson-Hamel switcheroo would have been better had he not be stretchered off last week…). DC aren't that good. They did beat Atlanta, but until that peak turns into a trend, they must be judged as such. And kudos for the bookies for not making them huge favourites after one good performance. DC are getting +105 to win with Montreal getting +260. That's probably fair pricing there; nothing too out of the ordinary for a mediocre team at home against a mediocre team on the road.
Philadelphia (H) v NYRB (A) – The Red Bulls get a pair of road games for their double, and even if the first one is a challenge, the second should give them some relief. Philly are being priced at +160 to win here with NYRB getting +175. This price is so close that either team could take this game. Philly could steal this if NYR have tired legs and rotation, and the result could go the other way if the talent of the two squads is allowed to show up to the match. NYRB wouldn't be the best buy on a double in normal circumstances, but this game makes them a viable option in my mind.
Columbus (H) v New England (A) – Both of these teams were surprises last week. Columbus should've killed NYC when they went without Villa. And the Revs never should have been in that Seattle game in the first place. And I think that the bookies are seeing both performances from the teams as aberrations, not the new norm. As such, Columbus are getting -120 to win with New England taking +330. If all goes to plan, this really shouldn't be much of a contest. And I kind of feel like Columbus will come out gunning trying to get back some of those points they lost last round.
Houston (H) v Orlando (A) – Orlando may be in a for a bit of a shock here this round. I know they've been good, even stellar at home. But to travel from Toronto to Houston in the course of three days is going to be tough. I'm not sure how Orlando would rotate, but they're prime candidates to see players rested if the first leg of this round is a tough one. And Houston, they're so much better at home than they are on the road. I know it's cliche at this point, but Houston have been miles better at home. The bookies are still hedging this bet slightly with the Dynamo getting EVEN money to win with Orlando taking +260. Honestly, all things being equal, this is really Houston's game to lose given the circumstances.
RSL (H) v Dallas (A) – RSL aren't getting any of the home team love from the bookies this round. With their +160 price compared to Dallas' +170, this is the closest price we have all week. And it's warranted. Dallas stumbled a bit last week not capitalizing on Portland travelling without Valeri, but that performance they gave against Portland was still good enough to beat RSL on any given day. There may not be a true favourite here in this match, but if you feel compelled to choose one from this match, choose from the Dallas side.
San Jose (H) v Portland (A) – Still nothing definitive on Valeri's return that I've seen, so I'm leaving him off to be safe. That uncertainty, along with the fact that San Jose have only scored a single goal in their last three games, is creating an interesting pricing here for this game. San Jose are the obligatory home favourites, but their price of +130 doesn't give any confidence. Portland, travelling and without their leader, are still getting +210. And after that performance against Dallas, I think the bookies are thinking anything is possible here in this spot. Something to keep an eye on anyway.
LA (H) v Chicago (A) – LA are bad. Like really bad. But Chicago on the road, Basti or no Basti, have just been awful to this point. Even with that being said, LA are the biggest favourites on the board this week with their -150 price compared to Chicago's +400. And this is one of those lines I'd like the chance to monitor as the week moves along. I have a hard time seeing LA as such huge favourites after they failed to score against Philly last week. But, like I've said in the past, the bookies don't casually offer to pay you +400 if you'll bet on the underdog. So they must know something here that we don't.
Sunday
Minnesota (H) v SKC (A) – The form of these two teams is so stark in contrast that it's no surprise that SKC are priced at +150 as the road team with Minnie being given +170 as the home team. Does that really mean that SKC are favourites? In a sense it does. A line like this let's everybody know that SKC should have enough to see this through, but they still want to entice people to bet on the home team out of habit. Honestly, I wouldn't be surprised to see that SKC price take a dive here as the game nears. They should have enough to handle Minnesota without much worry.
NYC (H) v Atlanta (A) – It seems like Atlanta are the new Sunday team for MLS? If that's the case, that's a bit annoying. But here we are again, another Sunday fixture for Atlanta, this time travelling up to Yankee Stadium. And after last week's performance, it appears that the bookies aren't quite as high on Atlanta as they were previously. NYC are getting -110 to win this one with Atlanta getting +320. Other teams have stumbled before and kept their same tier of pricing (Columbus, for example), but Atlanta have been priced harshly here. Makes you wonder if there's something more amiss than we first thought. Either way, if Villa is back at home, this game shouldn't be more than a formality.
Quick Look – GW10 Biggest Favourites
Most games are much closer this week than we've seen in previous weeks. I'm not sure if that's due to having to use morning line data from another source or not, but it looks like this round won't be as universally lopsided in its pricing as some rounds we've seen before. Just as a reminder, the bookies hit their top three picks last week, one went to a draw (still lots of scoring) and one was a loser. So, if we stick to the highest confidence favourites, good things should happen. But if LA whiffs, don't blame me. I'm as baffled about it as the next guy.
#1) LA (-150 price over Chicago's +400 = 550 points in difference)
#2) Toronto (-140 price over Orlando's +385 = 525 points in difference)
#3) Columbus (-120 price over New England's +330 = 450 points in difference)
#4) SKC (-120 price over NYRB's +325 = 445 points in difference)
#5) NYC (-110 price over Atlanta's +320 = 430 points in difference)
Player Picks
Due to the pricing, I'm going to say that Alessandrini is the highest player on my board not on a DGW. I want to exclude him so badly for another option to play twice, but those confidence numbers with the bookies are hard to ignore. Outside of that, I'm not sure how LA plans to generate offence, so I'll just stick with what works for now.
For DGW players, I'm going to shy away from Orlando myself. If I had to choose one, I'd probably go with Spector in the back for defensive bonuses. Larin is too expensive to gamble on huge numbers on the road, but he has the talent to beat most defenders on his own. Kaka is also now back from injury in some capacity, and he'll be taking up his post on free kicks and penalties if I had to venture a guess. But as for how many minutes he'll play? It's hard to say. Could be a neat little gamble though.
SKC should have four players on your roster. Medranda and Melia should be mainstays in all teams. It's up to you if you want to split the rest of your allotment in between Besler, Feilhaber, Dwyer or another defender, but you need four of their players. They will score, and they should have a great chance for at least one clean sheet. As for Toronto, Giovinco is a must, but… Altidore should also be considered to start alongside him. That pains me to say, but points are points, and Toronto are scoring them in bunches right now. Also, if you're not scared by Orlando on the road, Bono is a great shout as your keeper if you fancy leaving Melia off for four field players from SKC.
NYRB are due from some kind of points from the Philly game, but you'll have to take the chance that their attack is stifled first in SKC. Either way, BWP and Kljestan are the main guys, but you may want to look a bit further down your roster to free up space for players in a better series. Try Long, Lawrence or Royer from NYRB to save yourself some bank.
But maybe you don't trust the MLS to not rotate randomly. In that case, go with Columbus and nab Justin Meram in a great fixture for him. Also, don't forget how good Torres and Elis have been at home for Houston. Those guys could score enough points to make them worth it here this week given how far Orlando are travelling. And finally, David Villa – because people pick him regardless of where/when he plays anyway. So it never hurts to keep pace with the pack.
Captains Picks (my rankings)
#1) Giovinco (Second ranked confidence game this week, plus 180 minute potential? Easy pick.)
#2) Altidore (I can't believe it either. But this may be a huge differential this week)
#3) Feilhaber (Could honestly score double digits in both his matches this round)
Don't forget to stop by mlsfantasyboss.com to catch up on their great weekly articles that lead into the deadline.
Thanks for reading: MLS GW9 Tips Fantasy Major League Soccer GW10. This article was written by Guy Sanchez (FootyFantastic)