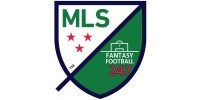 Welcome to MLS GW13 Tips Fantasy Major League Soccer. The 16/17 FPL season is now officially over. Countries all over the world are preparing themselves for international tournaments and qualifiers. In short, it's starting to look like a typical summer season – unless you're the MLS. The MLS will keep plugging along – and I'll keep writing about it. If you've been on the fence about playing FMLS, build a squad for the summer. Why not? Every week is a wildcard and you'll learn a little bit about a league that doesn't follow any of the conventional methodology of football. Some people find that element fun – others find it terribly frustrating. But FMLS continues to be one of the most difficult fantasy games available either way.
I've been thinking about how I would describe FMLS to a new player, and here's the best I can come up with: FMLS is like a brand new 5000 piece puzzle, except they didn't tell you that there's a single piece that's missing from the box. So you go along, you build your team with friends, you have some brews and discussion – and it's generally a really good time. And then when the puzzle is done, it's looks good – except for that glaring little hole right in the center of the picture. If you're willing to accept that there is no perfection to be found in this game, it can be a fun way to pass the time in spite of its flaws.
And speaking of flaws, this week is really no different. We've now come down off of the monster DGW of the previous round, but this round has one team on a bye (Montreal) and one team playing twice (FC Dallas). Why does Montreal have a bye? No idea. It doesn't matter, don't look at the man behind the curtain. Also, every round that features a DGW team has started on Wednesday this year – but this week we're starting on Thursday. Why? Nobody knows. It just is what it is.
The one thing that has not changed is the fact that Atlanta and NYC are playing on a Sunday…again. I swear, if you're only way to watch MLS games is to catch the Sunday nationally televised matches, you probably think the league has only about four or five teams at this point. But that's neither here nor there, let's get into the information you'll need for this round.
THIS WEEKS DEADLINE IS 01:30am UK TIME FRIDAY. (That's Thursday night basically, for those in the UK)
TO JOIN THE FF247 LEAGUE JUST CLICK HERE OR THE CODE ITSELF IS 1543-573
Bookies' Odds and Analysis – Last Weeks Recap
In my continuing trend of refining this article to be as useful as possible, I'll stop grading the bookies on the games that had no real degree of confidence to begin with. It's actually much more beneficial to judge the bookies on how their top picks of the week got along. And as such, the bookies had a decent week last week.
The top pick of the week, Seattle to beat RSL, yielded a 1-0 win for the home team. This game missed horribly on the over/under being set at 3.5 goals…but there wasn't anything to really worry about for the Sounders in that spot. In the second-highest rated game, Chicago absolutely destroyed Colorado 3-0. Following that, SKC beat Seattle 3-0 and New England edged out Columbus 2-1. The only real miss of the week for the bookies then was San Jose playing to a 1-1 draw with Orlando. And that can almost be forgiven since San Jose got the clean sheet points on the road against Dallas of all teams. All in all, the high confidence picks paid off handsomely this week. If you built your team around Chicago attackers with some SKC/Seattle defence as a starting point, you would have done incredibly well this past round. And that's all this advice is there for, to provide a starting point for assembling your team.
American Betting Lines Explained:
Before we get too much further into the article, here's a summary of terms and betting lingo so you can follow along.
The American betting lines work best when you think of things with a $100 base wager on underdogs, and a $100 return on favourites. For example, if you see a team is priced +180, that means that if you bet $100, you will win $180 profit. Conversely, if you see a team is priced at -180, that means that you would have to bet $180 to win $100 profit. Teams that are priced at anything more than +200 or -200 are considered to be big underdogs or favourites, respectively.
Also, keep in mind that when you see both sides of a bet priced right around -110, that means that the house has no favourite, and they're just looking to make money on both sides. Hopefully this helps you navigate finding the best value on the board for your fantasy team. After all, if the bookies price a team at +350, they're not going to be thrilled at having to pay out $350 for every $100 bet, so you can typically safely assume that any team priced that way will be a bust.
This week's line breakdowns:

Thursday
Chicago (+105) v FC Dallas (+260) – With Dallas being the only team on a double this week, you're going to see a lot of teams load up on four of their players just out of habit. That's not a bad strategy on its face, but Dallas running into Chicago to start their week is probably one of the worst matches you could hope for. I know that I always say that when there are two teams listed with a positive money rating that nobody is truly the favourite…but Chicago are awfully close to moving towards favoured status, and they deserve it.
It's no exaggeration when I tell you that Chicago have been absolutely destroying teams at home this year. Through six home matches this season, Chicago have won five of those and have a home GD of +12 (15GS, 3GA). And with that stingy defence, it's no surprise that they've kept four clean sheets in that run as well. But it's not just the great home defence that makes them formidable: they've also not been shut out at home in any game – and only once have they failed to score multiple goals. Chicago, at home, have been the complete package. I know, right? Chicago?
As for FC Dallas, they've not been the world-beaters we all expected them to be to this point. They've not lost on the road yet, but they've also only played four games on the road, so bear that in mind. Dallas have become a team that's stayed competitive in tight games, but they've not really been in any shootouts this year. Whereas Chicago have three games now in which they've scored 3+ goals themselves, Dallas have only scored at that level once this season. And with the way Chicago's defence handles themselves at home, Dallas will need to find that extra gear if they hope to have a chance here.
The over/under for the game is set at 2.5 goals with -110 paying both ways. And here's why: Chicago games routinely hit the over mark that the bookies set, only 1/3 of their games have gone under the projected mark. Dallas, on the other hand, are seeing 2/3 of their games stay under the mark. With such a stark contrast here, it's no wonder that the bookies can't decide how to tally this one.
Friday
Toronto (-130) v Columbus (+305) – Poor Columbus. For a while there the Crew looked like one of the most dominant teams in the league, but would you believe that their wins and losses are now equal at six each? It's not that Columbus are bad, it's that they're unpredictable. They aren't even on a bad stretch of form – they seemingly win one and then lose one, and it doesn't matter home or away. So even with this huge price of +305, they still have the goods to pull off an upset on the road via a good single effort (remember Meram's hat trick in Montreal?).
Toronto played midweek in the Canadian Cup (I'm not sure if that's the real name, but does it matter?), but they played with a pretty heavy B squad, so there shouldn't be too many surprises when the lineups come out for this match. Remember though that Giovinco is injured, so Columbus do have a puncher's chance as long as he remains out. Also, Altidore appears to be serving a suspension this week due to yellow card accumulation, so this game really could go either way despite the rating. And note the over/under for this match is set at 3 goals (over at +110, under at -135) – so if that's going to come true without Toronto's two main strikers in the game, you'd have to think that Columbus is due for one or two themselves.
Saturday
Seattle (-120) v Portland (+335) – The Cascadia rivals are meeting for the first time this year during a stretch of run that's not great for either side. Portland have seemingly fallen apart in spots where it matters most, and Seattle did beat RSL…but only just so. Seattle's leading scorer at home this year is Harrison Shipp with a pair of goals – so let that sink in for a minute. To deserve this price they've been given, they'll need to feature a bit more than Harry Shipp running around with his T-Rex arms.
Portland will be coming into the match without Chara (red card), but they'll be otherwise fit to play. The majority of the scoring they gave up last week in Montreal was due to being down a man, so look for Portland to shore things up a bit more this time around. Portland just haven't been dynamic on the road this year, as is evidenced by Valeri finally getting an away goal last round. Without Valeri firing on all cylinders in any match, Portland are just a lesser club. Also, the over/under for this match is set at 2.5 goals with the over getting -140 (under at +110).
Vancouver (-140) v DC United (+400) – Vancouver are winners of three of their last four matches overall – but more importantly, they've won their last three home matches in convincing fashion. DC are just in shambles. DC are losers of their last three, and they've been shutout in each of those losses. It's not a pretty picture for DC – those three matches were all home games, and you have to do better than that. Vancouver's price here is fair, and they shouldn't have any troubles against DC. The over/under for this match is set at 2.5 goals with the over at -125 (under at EVEN money). Honestly, Vancouver could snag all of the goals themselves here in this match.
NYRB (-125) v New England (+335) – The Red Bulls are starting to come back down to earth a bit, at least as far as it goes for their home form (they were already rubbish on the road). NY started the year not allowing a single goal through their first four home games; in their three games since then, they've conceded 5 total. NY may be in luck though as New England are one of the remaining teams that haven't yet won on the road this year. New England, like most MLS teams, have been more than competent at home, but their road form leaves something to be desired. Having only scored 5 goals over six road matches, New England will need to overcome their recent history to get a result here in NY. The over/under for the match is set at 3 goals with the over taking +105 and the under getting -125.
Note: If the over/under influences how you pick your team (on some level it really should), you need to know that whilst at home, NY games have only gone over the initial projection just once this season. Seemingly, no matter where the bookies peg their games for total goals, the Red Bulls find a way to keep things low.
Colorado (+160) v SKC (+175) – Truly there are no favourites here in this match. SKC, for all of their wonderful home form, have fallen woefully short on the road this year. They followed up their 3-0 win at home last round with a shutout loss on the road. It just doesn't make sense. And it's now a trend with SKC, it's not anecdotal anymore. SKC have only scored 3 goals on the road all year (through seven games). And their opponent, Colorado, are in a heated race with RSL and DC for worst team in the league. Colorado do have a pair of wins at home this year – but those are the only wins that Colorado own (they have 2W, 8L, 1D). It's not surprising the way these two teams play given the circumstances that the over/under is set at 2 goals (over at -130, under at +105). This game has no favourite, and has no real goal projection. If you're chasing clean sheets, either team might be good for a shout on a defender or two. Past that, leave it alone.
Minnesota (+130) v Orlando (+205) – For as bad as Minny have been defensively, and they have conceded 29 goals on the year – they've still managed to win as many home games as they've lost. So they're not truly bad, not yet. And they even have a pair of shutout wins at home to go along with their 3-3 record, so maybe they're even a bit better than bad…mediocre even? At least at home. Orlando, on the other hand, have been awful on the road. And in typical MLS fashion, they've been as bad on the road as they've been good at home. Orlando have won just once on the road this year, and they've only put through 4 goals in five games. So, when you look at the pricing above, it really is anybody's game. Orlando can't score, but Minnesota will try to let them anyway. Either way, the over/under for this game is at 3 goals with the over getting EVEN money (under at -120).
RSL (+120) v Philadelphia (+220) – Don't look now, but Philly have won their last four games by a combined score of 11-1. Seriously. It's not really clear what changed in Philly in such a short time, but they're not simply squeaking out wins here, they're dominating their matches lately. But…this is a road game for Philly, so it's anybody's guess whether the better team can defeat the lesser home side. And RSL are lesser, make no bones about it. RSL did win their last home game against NYC – but NYC rested several key players in anticipation of an easy game. That gamble didn't pay off. I would expect for Philly to stick with what's working right now and avoid that trap. But all told, the pricing here is fair, and away matches must be counted differently. This could be anybody's game. The over/under is set at 2.5 goals with the over taking -125 and the under getting EVEN money.
San Jose (EVEN) v Los Angeles (+270) – San Jose haven't lost a game at home yet this year, and it's actually been due to a good mix of stout defence and Wondo's scoring (he has 5 goals at home so far). It's hard to know what to think about San Jose. On paper, they should have lost more games than they have, but several of their wins have been less than convincing. Either way, the record speaks for itself, and you have to respect San Jose whilst at home.
LA are still a bit of a mixed bag. Nobody thinks they're good, but they've taken to leaving Jermaine Jones out of the mix, and their form has improved considerably as a result. LA have actually won on the road more than they've lost (3-2 record), but nearly all of the scoring has come through Alessandrini (5) with dos Santos just now getting on the end of some service. Even though LA probably have better talent at a couple of attacking positions, San Jose still have a great defence and the pricing here is probably fair. LA have a chance, but San Jose deserve to be favoured until they stumble. The over/under for this game is set at 2.5 goals with the over taking +105 and the under getting -130.
Sunday
Atlanta (+105) v NYC (+245) – Atlanta playing NYC? Must be Sunday. Ammirite?
Little known fact that gets lost in the shuffle of games: Atlanta have only played four games at home through eleven fixtures. Because what's more fair than playing nearly double the road games to start the year? Point being, it's hard to judge Atlanta in some respects because their home and away splits haven't really been flushed out yet. But to this point, Atlanta are 2-2 at home – and they're coming off of a huge 4-1 victory over Houston. What is clear is that Atlanta have the potential to score against anyone at any time – so they probably deserve the rating they've been given.
NYC are coming off of a 3-0 win in Orlando last week – and that could be due more to Orlando's travel schedule prior to the match, and the fact that NYC rested Villa for much of their previous RSL game. NYC aren't a horrible road team, not in the traditional MLS sense. In fact, they've won three, lost three, and had just a single draw. So they do have the wherewithal to get a result against Atlanta. But again, we really don't know enough about Atlanta at home to make a sure prediction on that account.
The over/under for this match is set at 3 goals with the over taking -125 and the under getting +105. Of the eleven games that Atlanta have played in, nine of those games ended up exceeding the goal totals mark. So keep that in mind before you sink money into either defence – though why would you when all the offence is there for the taking?
FC Dallas (-175) v Houston (+475) – And in the second of Dallas' games this week, we have the highest confidence pick that the bookies have to offer. So if the Chicago v Dallas game was a deterrent, this is the lure to suck you right back into the double. And Dallas at home have just the one blemish at home this year – but that loss came last week against San Jose, and there's no telling if Dallas will perk right back up again so soon after the Chicago match to be able to rectify that.
But what we do know is that Houston are the quintessential Jekyll and Hyde team of the league. Houston have been nearly perfect at home (just one draw to offset their perfect record), but they've lost every single road match they've played. It just doesn't get any more night and day than that. So is a trip to Dallas really the same as a true road game? Will a short trip really affect the team to play the way they traditionally do on the road? I'm not so sure.
I understand this is the biggest favourite on the board this week, but there are questions about it in my mind. Dallas will be picked heavily regardless, so this serves as more of a reassurance than anything else. Also, the over/under for the match is set at 2.5 goals with the over taking -140 and the under getting +115.
Quick Look – GW13 Biggest Favourites
#1) FC Dallas (-175 price to Houston's +475 = 650 points in difference)
#2) Vancouver (-140 price to DC's +400 = 540 points in difference)
#3) NYRB (-125 price to NE's +335 = 460 points in difference)
#4) Seattle (-120 price to Portland's +335 = 455 points in difference)
#5) Toronto (-130 price to Columbus's +305 = 435 points in difference)
Player Picks
The name that's probably the most obvious given the DGW this week is Maxi Urruti. He's the team's highest scorer with 6 goals on the year, and his price isn't even that bad. So even if he's not in line for your captaincy needs, he's still worth a spot on the chance that he snags a goal or two. Shortly behind him has to be Kellyn Acosta from the Dallas midfield; at $7.2 he's a better price than either Barrios or Morales, and he's a better scorer to boot. From the back, Jesse Gonzalez will probably feature in a few teams in hopes that one of the two games yields a clean sheet – but nobody is really expecting a clean sheet here with much confidence. You could probably leave Dallas off your team for your backline needs, but they may be needed if you plan to keep pace with the herd. Your biggest decision this week will be whether to add Matt Hedges or Walker Zimmerman ($7.1 and $6.8, respectively). The two Dallas defenders are among the most expensive you could buy, and you really have to feel good about that Houston game to add either of them in your squad.
Moving into single gameweek territory, you still have to stick with Florian Jungwirth from San Jose, especially if he's at home. Jungwirth is the first player of the 2017 FMLS season to hit the 100 point mark for fantasy, and he's really just becoming a mainstay in many teams. It's still not too late to get him – at $6.3 he's cheaper than the Dallas options above, and he probably has a higher ceiling despite playing once this week.
Vancouver are a team that people will instinctively know are better than DC, but I have a feeling that many people will pass on Vancouver out of habit. And there could be some gold in the second-highest confidence game this week. As it stands now, not a single player from Vancouver is owned by more than 5% of players. And DC haven't scored in three weeks? Nab David Ousted in goal, pair him with Tim Parker and Kendall Waston and throw in a mid or forward for good measure. If that game goes according to script, you'll be one of the few to really cash in.
I'm going to stay wary of the Cascadia match between Seattle and Portland. Valeri hasn't scored but once on the road this year, and neither Dempsey, Morris nor Lodeiro have scored more than a single goal at home yet. The odds say that there will be scoring between these two clubs, but I can't call it. The scoring has been too varied and inconsistent from the key players to convince me that this is the spot to take a big stand on a player. But if you feel somebody 'is due' to hit, by all means, snatch them up.
It's going to be hard to stay off Chicago with the form they've been in at home. Nikolic probably doesn't need to leave your team at all – just leave him where he is already. Likewise, until Philly are slowed down, any of your carryovers from last week, like Sapong, could also just stay in your lineup, especially against RSL. Atlanta v NYC will have some goals, but since you can't afford everybody, limiting yourself to Almiron and Villa is probably the smart move – but nabbing Gressel and Wallace instead will save you money. And both of those players are just as likely to score it seems.
Captains Picks (my rankings)


#1) Miguel Almiron – After his hat trick last week, this looks like a good spot for him. I don't see NYC keeping the clean sheet, and Almiron could be the reason why.
#2) Nemanja Nikolic – Seriously, he's so good at home, I don't think any team can stop him right now.
#3) CJ Sapong – You know the best way to get to a fifth straight win? Play against RSL. I think CJ will nab a goal at the minimum in this match.
#4) Max Urruti – Even though the Chicago match is terrible for Dallas, DGW honks will insist on capping a DGW player. If that's the case for you, make your choice Urruti.
#5) Cristian Techera – He had 10 points against SKC last week, and Laba is suspended for yellow cards. Looks like Techera could be the man to put DC down this week.
Don't forget to stop by mlsfantasyboss.com to catch up on their great weekly articles that lead into the deadline.
Thanks for reading: MLS Tips Fantasy Major League Soccer GW13. This article was written by Guy Sanchez (FootyFantastic)