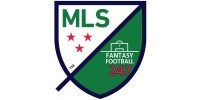 THIS WEEKS DEADLINE IS SATURDAY 11th MARCH AT 7pm UK TIME
Well, depending on your point of view, the Opening Week Challenge was either a complete success – or a complete failure. In one sense, having a one-off challenge where just one person wins is a bit of a letdown; to win the prize felt more like hoping for your lottery ticket to win than anything else. But at the same time, with the inclusion of two new teams into the league and a slew of new players to look at on already established squads, it was actually kind of nice to see players in action before scores started counting against us. So your feelings on GW1 will largely depend on whether you're a glass half-full or half-empty type of person.
All of that being said, one thing that is undeniable is that we saw such a varied amount of players selected in lineups. There was no definitive template that emerged. Nobody felt obligated to have at least one player from Columbus, Portland and NYRB on their team to carry them to GW4. And more importantly, nobody cared that GW4 would've normally been our first absolute trainwreck to try to navigate (in case you were wondering, GW4 sees 16 teams on a bye week…because why not?). People just played the game trying to choose the best players on the day, and that was an encouraging change of pace.
This week the scores will start to count and prices will start to change, so your picks will now need to be just a bit more informed. So let's just get into the advice.
TO JOIN THE FF247 LEAGUE JUST CLICK HERE OR THE CODE ITSELF IS 1543-573
#1) Bookies' Odds and Analysis
I've decided to retool the order of the article a bit and start off with the weekly odds analysis. Most of the feedback I got this week was from this aspect of the article – so there's no sense in burying it towards the bottom.
Before we get into this week's picks from the bookmakers though, let's look back at last week and judge how well they got week 1 pegged. If nothing else, having a certain degree of confidence in their ability to judge a game is good for everybody.
What they got absolutely right:
To start with, their Portland pick was spot on. Not only did they have the highest over/under total set for that game with a 3.5 goals line, they also had Portland set to be the clear favorites. My quote in breaking down that line was, "it could almost be argued that the bookmakers are expecting Portland to nab all 3 or 4 goals…" And that's pretty much what happened. Minnesota got their first goal of the year on a decent shot from the top of the box, but Portland really did dominate in a 5-1 match.
In addition to Portland, the bookmakers had NYRB pegged as the slight favorites over the home team Atlanta – and that worked out nicely. They also had Houston favored over Seattle in what many people thought was going to be an easy victory for the Sounders, but the orange team went ahead and won 2-1 anyway. Orlando and San Jose also both won at home in predicted fashion. And finally, the oddsmakers had Colorado pegged for a 1-0 or 2-0 win, and they duly delivered in their patented style.
What they got wrong:
Columbus were set to be one of the biggest favorites on the day, but they only came away with a draw against Chicago. For Chicago to have been marked a +400 underdog, getting the draw was an accomplishment. Vancouver kept the clean sheet that many predicted, but they failed to score any goals of their own. Their pricing on hitting the over 2.5 was a heavily favored -140, and that missed the boat completely in the nil-nil draw.
Outside of that, the LA v DAL game was pegged to be a 50/50 toss up along with the RSL v TOR game. So those weren't misses per se, they just didn't have a high degree of confidence either way. The only other real miss out of the bunch was DC based on how unfavored SKC were to get a result – but DC weren't huge favorites either way in their own right. Suffice to say, the bookmakers took a seemingly muddled opening day and really put together more winning picks for fantasy players than not. Of the 11 games on the schedule, for them only to really miss on 2 of those games really says something.
This week's line breakdowns:

Chicago (H) v RSL (A): So either Chicago overly impressed the bookmakers last week, or RSL duly disappointed them. Chicago are being given the clear favorite line here with a -105 price against RSL's fairly dismal +290. The over/under line is the standard 2.5 goals, and the over is actually favored -130 to the under's +105. To me this looks like a full acknowledgment that they don't expect Nick Rimando to carry RSL through every game with miracle saves – and they're expecting for RSL to pay the price on the road.
NYRB (H) v Colorado (A): Colorado are known for their home shutouts, but they don't command any respect on the road. The Red Bulls are favored here with a -115 price, and Colorado have the worst price of any team this week with their +335 to win the game. There isn't a high degree of confidence either way on the over/under, however. Both sides of the 2.5 goals line are paying -115. It looks like the bookies respect the Colorado defence to some degree, but their offence is not being given any chance to outpace the Red Bulls here.
Philadelphia (H) v Toronto (A): Now this line is a bit of a stunner – Philly and Toronto are nearly equal in their prices. Philly are coming in at +160 and Toronto are +170. And the thing is that the 2.5 over/under is favored for the over at -125, with the under paying EVEN money. So they're hedging their bets that there will be goals in this game, but they aren't committed to either side. It's not exactly a ringing endorsement for Giovinco here, but it's not exactly a warning against him either. I don't look at a -125 on the over and think that's a favored enough line to hit 4 goals in a 2-2 draw. I look at that and think that they have this game going 2-1. They just don't know which team will be on the winning side of that scoreline.
Montreal (H) v Seattle (A): Pay no attention to the fact that Montreal had only 5 shots in their opening game away to San Jose last weekend, they're listed as slight favorites at home in GW2 against Seattle. Montreal are being given a +125 rating this weekend with Seattle coming in at +220. This may be one of those games that the bookies will get wrong though. Seattle were at least active on their road debut with 14 shots and 4 on goal. But what it looks like is that the bookies are really just taking travel as their number one consideration here. Montreal are now back at home after going to California, and the Sounders are going from Texas, back to Seattle and then onto Montreal. For this reason, it's not surprising that the bookmakers aren't taking a major stand on the over/under 2.5 goals; the over is -115 and the under is -105. All in all, this is a game to choose from if you're looking for a differential player that 'might' go off.
Houston (H) v Columbus (A): Houston are favored here after their good outing in their opener with a +115 price. Columbus have been downgraded from their early projections and are paying +240 after their dull game against Chicago. Even though both of these teams scored and were scored upon in their first game, the over/under 2.5 goals is paying an equal -110 both ways. And I admit, I would've thought that the over would have been a heavy favorite here, so it makes me wonder what it is that's giving the bookies a bit of pause in that respect. Might be something to think about if you're set on getting Houston players for their second straight home game.
SKC (H) v Dallas (A): Dallas are a road team for the second straight week, and they're getting a semi-decent +185 price against SKC. And that's just the factoring in of the curse of the road team in the MLS, I think. SKC aren't being given any love at home with their +145 though, and that makes me favor Dallas just a bit more in my mind. The over/under 2.5 goals is slightly favored to go over with a -115 price, and the under is paying -105. Don't be surprised if this ends up being a draw given the pricing.
San Jose (H) v Vancouver (A): San Jose are being given an EVEN money payout against Vancouver's poor +280 price. It appears that Vancouver surprised everybody, bookmakers included, in the wrong way last week. Vancouver were touted to have at least some form of attack, but nothing really materialized against Philly; and a road game isn't likely to do anything to rectify that situation. This is also one of just two games where the under price is favored instead of the over. The over/under for this game is paying EVEN on the over with a -125 on the under. And given the fact that both of these teams held clean sheets last week, that's probably about right. San Jose should be one of the key defences you look at this week.
NYC (H) v DC (A): This is another of the games with a drastic difference between the favorite and the underdog. NYC are getting a -105 price to win and DC are getting a dismal +305. And it's not hard to see why when you look at just how poor DC were at home against SKC. DC's last game had them finish up with just 39% possession and 3 missed chances on their 6 shots on target. Even NYC's defence should be able to handle that type of attack, especially now that Saunders has moved on. The over 2.5 goals is paying a favorable -125 with the under going to EVEN money. Really, this game isn't expected to be much of a contest. NYC should be one of your safer investments this week.
Minnesota (H) v Atlanta (A): Last time around both of these expansion squads played against two of the league's more respected teams. This round is completely muddled and represents a relative unknown from the betting angle. Most people seem to think that Atlanta should just come out and blow Minnesota out of the water, but the bookies aren't seeing it quite so cut and dry. Minnesota are getting a +135 to Atlanta's +195 and the over/under is favoring the under at -115 (over pays -105). Really, in simple terms, the money is saying that there isn't a high degree of confidence in this game either way (no matter what some other internet pundits will tell you), and in those cases you tend to favor the home team by a slim margin.
LA (H) v Portland (A): Now this line is a shocker, and I'm a bit taken aback by how stark it is. LA are the home favorites for this match with a -110 pricing. OK, that's believable. But Portland, even after their huge home win, are being given the second worst price on the board this week with a +320 to win the game. Now this line may bounce around a little bit depending on how the betting goes, but for an opening line, this doesn't bode well for the Timbers. Now the over 2.5 goals is favored at -125, with the under priced at EVEN money. So it seems reasonable to think that there will be goals from both sides. But to see LA priced so heavily as the favorites is a shock, and there has to be a reason for it. This will be a week where a lot of people flock to Valeri and Adi based on their first performance this year, but following the real money for this game….well, it says that may be the worst idea of the week.
#2) Strategies to consider this week
Now before I begin this portion of the article, allow me a quick humble brag: I finished with 106 points last round, and that was good enough to be Rank 99 when the round closed. And that wasn't due to luck, at least not 100%. I did have a strategy in picking my team.
First of all, let's revisit the 'Complete Defense' method I talked about last week. I had Colorado nailed as a team that was most likely to get a clean sheet, and I had Vancouver as my second favorite. I started two Colorado defenders with a third on my bench along with a single Vancouver defender on the pitch. All in all, that move netted me 36 points on the field with another 8 pointer as my first sub if he was needed. Not only was that a great score from those players, but they all would've risen in value had the price changes been in effect for week 1.
This strategy is largely frowned upon by many of my fellow advice-givers. They are certain that a mixed defence is the only way to go. They describe the move as 'boom or bust' – but they remain focused on the move resulting in a bust every round. They may be right. But consider the breakdown of the games given above. You could find a decent mix of defenders to fill out your backline, or you could focus in on the team that's most likely to get a shutout and just let it ride. San Jose playing again at home looks to be the best bet right now, but you could add in NYCFC or even Minnesota in there as well (again, as long as you're playing the odds).
I'm not saying it's the move for you, but don't simply toss it out of hand so casually.
Secondly, the approach that I took to get my score wasn't mentioned in the article because I hadn't thought of it until I actually put it into motion. And my strategy was to only buy 100% home team players. The MLS is a league that boasts of its parity in part because home field advantage is so stark due to the amount of travel that's required to play away. So I threw out every road team and only picked home team players. 106 points later and…voila.
Now what this did for me was simplify the game. I didn't even once consider Giovinco, Lodeiro, Villa or BWP. These were all names that were still high on everybody's list. And granted, those players will perform on the road at some point, but home team players as a rule will probably do better on the average. By picking my players from only home teams I was able to make sure I got good points in defence, I had all the relevant Portland players and my LA captain got himself a goal. And it was super easy to pick my team and see a good result. So keep that in the back of your mind as a viable strategy going forward as well. It may surprise you.
#3) Player picks and captain choices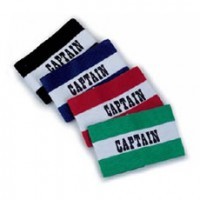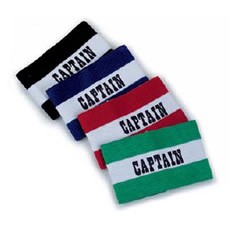 Given that Chicago is such heavy favorite, I think that David Accam has to be on your radar. His 9 points last week on the road are tied for 3rd highest points output from his position, and he amazingly got two bonus points for defending. He may be turning the corner into a more complete forward and should be worth a shout this week.
With the Red Bulls playing at home as the huge favorites, Bradley Wright Phillips and Sacha Kljestan need to be seriously considered. Kljestan caught a bit of flack from fantasy players for not being in his most effective position, but he's still on set pieces and won his assist from a corner. He also turned in 3 bonus points on the day, so I'm not sure why people are crying about him.
San Jose should be the first place you go shopping for defence. Nick Lima is a rock-bottom $4.5m defender that scored 9 points last week, so pairing him with David Bingham shouldn't be too much of a stretch. Whether or not you feel comfortable adding Florian Jungwirth or Shaun Francis along with them to complete the defence is up to you. But know that making all of those moves won't cost you too much budget.
NYC are another strong favorite – and you could almost make the case that pairing 4 NYC and NYRB players on your squad this week could be a savvy move. David Villa scored 3 bonus points on a day where he didn't get a goal last round, so he should probably be at the top your shopping list for a match where he's so heavily favored. And yet, given DC's poor ratings for the upcoming match, you could even get away with buying Sean Johnson in goal for them and not feel too nervous about it.
Finally, LA v Portland is a match slated to have goals. A lot of people are going to own Adi and Valeri just because people will naturally follow the numbers. So owning those players won't hurt you that badly if they fail. Giovani dos Santos is probably the player to own first and foremost from that match though, so buy him first, and then go about picking other players from that game you hope will do well.
My captain ranking:
Villa
Dos Santos
BWP
Kljestan
Valeri
Don't forget to stop by mlsfantasyboss.com to catch up on their great weekly articles that lead into the deadline.
MLS GW2 Tips Fantasy Major League Soccer This article was written by Guy Sanchez (FootyFantastic)