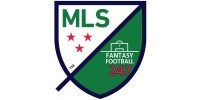 This weeks deadline is Wed 3rd August 7PM EDT. That's American time – add 5 hours here in the UK to make it Thursday at midnight
Any week that follows Frank Lampard being the highest fantasy scorer in the game is going to be a bit of a letdown. I mean honestly, how can this week even come close to stacking up to the previous round? It can't and it won't. So we just have go on knowing that the Frank Lampard hat-trick was probably the most unexpected high point of the season.
In other news, the site team for FF247 moved up to 3rd place in the overall rankings for the game. I'd like to think that these articles that I write contribute to that score, but I know better. Mito uses a bit of black magic and luck and continually puts up a good score. Hopefully the luck continues for a bit and we can see that team take the top spot at the end of the year. No pressure.
We're now moving away from the 'normal' schedule we got to enjoy for several weeks and now have to deal with some DGW and bye weeks. Nothing too hard yet, it's manageable. Here's what we got:
#1) RSL and Toronto on a DGW

Honestly, it's not RSL and Toronto on a double game week, it's Giovinco on a double… and any others of those folks you want to pepper into your team. RSL aren't going to have the easiest time of things playing away to Toronto, but their home fixture against Chicago looks decent. Past that though, RSL travel to Seattle and then host Dallas before they go on a bye week. A person may want to see a better schedule before bringing in players from a certain team, but any DGW at least merits one addition to your squad.
Folks have found some success with Toronto's defense this year – and you could add them in if you like. Be warned though, after this DGW at home, Toronto will travel for 3 straight road fixtures – so you take your chances by bringing in defensive coverage on that type of stretch. Besides, Toronto will be hosting RSL and New England, so keeping a clean sheet in either of those games isn't going to be the easiest thing in the world to do.
But the big question: will Giovinco play 180? Honestly I have no idea. I'm sure the coaches know when and if they'll bench him for rest, but they won't bother telling us until lineups come out either way. It's a gamble. But it's a gamble that you have to take. Two weeks in a row now people have tried to get cute and not captain Giovinco in their squads – but that's not a risk that you can afford to take when he's on a double. Even if he only plays 150ish minutes between the two games, that still a ton of scoring chances for a player of his caliber.
The key is that you have Giovinco and you captain him. Whether or not you get any other DGW player isn't really that critical in comparison to getting Giovinco in place first.
[divider_1px]
#2) The Frank Lampard Show
So Frank Lampard is officially a part of the MLS conversation now – and in the way that the MLS always hoped he would be. And really, the reason that everybody hates him for succeeding right now is because it's taken such a long time for him to deliver on the promise that he would dominate NY soccer alongside David Villa. So now finally, after all of the injuries, after getting sent to Man City to play off the bench and after a coaching change, we see the Frank Lampard that was supposed to be playing this whole time.
And chances are, after his 1 point performance the week prior, you didn't have him on your team this week. Unlike Villa or Giovinco (players we root for), we keep expecting, hoping, that Lampard will fail so that we can quickly get to the other players we want to buy. That approach is not going to work anymore.
Since Lampard came back as a starter in GW14, really all he's done is score goals. There has only been one round since then that he hasn't scored a goal. That's crazy, and if were anybody else putting out those results, we'd be all over it. The man has 8 goals on the year now, and there really isn't a clear sign that he's slowing down. And what do we do? We say that he's had some ugly goals. We say he's had some lucky goals. We criticize the defenses that he plays against as being soft. And maybe that's all true. But goals are goals and points are points.
Maybe the smart play is getting an RSL mid like Jorales for the double – or maybe you should just get Frank on your team until he stops scoring goals.
[divider_1px]
#3) Key Game Breakdowns
This being a DGW that starts on Wednesday, and since I'm writing this early in the week, it turns out none of the other matches on the weekend have betting lines yet. But that's OK. The Toronto v. RSL line is out, and it may sway the way you're thinking about the game. Toronto are the overwhelming favorite with a -1 line paying +120. The bookies are not only thinking that RSL won't win, they're really aren't giving them much of a chance. Also, the over/under is -140 on the over. So they're predicting big scores. Maybe we fantasy players don't know if Giovinco is set to play or not, but the bookies seem to be pretty confident that his scoring will feature at some point.
The next game to look at would be Orlando v. Seattle. Seattle held off LA admirably at home, but they still played to a draw. In this day and age, Seattle getting a draw against LA counts as some sort of moral victory. But Orlando, now under Kreis, looked really good against New England. Honestly, I think a repeat 3-1 scoreline could be on the cards for Orlando this weekend.
Finally,LA are hosting NYRB this weekend, and I can't see how this doesn't tilt drastically in LA's favor. NY are still just 1-7-4 while playing on the road, and their 2-2 draw away to Chicago this week couldn't be more emblematic of how much this team can struggle on the road. And LA are so much better than Chicago. If you've held off of getting Keane and Co. to this point, you may want to rethink your stance and bring them into your squad.
[divider_1px]
#4) Buy/Sell
Buy – Kevin Molino. Is this what we can expect from a Jason Kreis Orlando team? Molino got 16 points off of two goals and an assist. Now I get it, Molino has been sneaky good all year, but he really seemed to be a focal point in this last match. If Molino and Larin can play like this, maybe Kaka's absences won't be near as critical.
Sell – Lamar Neagle. I get it, I said to buy up some DC players last week, so this really extends to all DC players, not just Neagle. I bought Neagle myself only to see him not be in the roster at all. But aside from that, there wasn't anything to look at positively in this game. Even if DC to manage a good score in this stretch of home games, it will be a fluke more than anything else.
Buy – Steven Gerrard. Even though he's still flagged in the game, he played 90 minutes this week and got himself an assist in the Seattle game. Now that he's going back to LA, he could be in line for another good score. The fact that he played the entire game is pretty key for me here – and when he's fully healthy, he has the ability to provide assists to so many good players up front. He shouldn't be missed this week.
Sell – Benny Feilhaber. Even though he got an assist this last round, Benny has cooled off to the point that his level of output doesn't make him a good bet against a tough upcoming schedule. Prior to his assist, Benny had been off the scoresheet for three straight rounds, and he posted particularly bad scores on the road fixtures in that stretch. Now SKC will travel to Portland and then to Dallas prior to having a home fixture before a bye week. No reason to own him at his price for this stretch.
Buy – Matt Polster. Uh…he's a Chicago mid if you didn't know right off the bat who I'm talking about. But he's now come back into the starting lineup for his team, and he's a very affordable $5.3. He also scored his first goal of the year this past round. Here's the deal: he's serviceable in a pinch. Why would I recommend just a serviceable mid? Because we all pretty much had our serviceable mid in Michael Azira until his red card – and Azira also has a bye week on the horizon. Chicago don't have any bye weeks for the rest of the year – which is something no other team can claim. If you're looking for a cheap sub to keep you afloat as we approach schedule full of bye weeks and rotation, Polster could serve a purpose.
Sell – Colorado Defense. Colorado came back down to earth last round against NYC. We knew it would happen at some point – and we also knew that the result we saw last round wasn't something we probably would've seen under MacMath. When the wheels fell off on Howard's shift in goal, they really fell off. The backline know his reputation, but they don't know him. This team that had fostered the best chemistry between keeper and defenders the league has seen in some time gave it all away to sell tickets. So be it. You probably won't be rewarded with great scores from your value Colorado picks from here on out.
[divider_1px]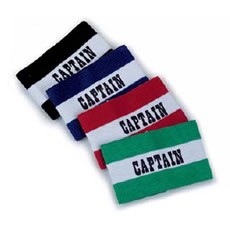 Let's be honest here, you probably should captain Giovinco. And if you're thinking of not captaining him…I can't understand why. Giovinco is now up to 68% owned in the game – and I imagine that those that don't own him are probably made up mostly of dead teams. So for active players? He has to be owned by 80%? 90%?
On any other week, you could make a gamble against Giovinco. Say if you gambled and picked Lampard on a hat trick, for example, you'd still only be two points better than the rest of the masses. Giovinco is just that good. And now he's on a DGW.
So let's say for arguments sake that he doesn't play the full 180. Even if Giovinco plays 100 minutes, that's still 10 more minutes of opportunity for him to score. I have no second or third pick this week. This is the Highlander version of the captain pick, and there can be only one.
[divider_1px]
Don't forget to stop by mlsfantasyboss.com to catch up on their great weekly articles that lead into the deadline.
Or if you are after listening to more of Guy himself then be sure to drop in and give his Married Man's Guide to Sports Addiction a listen!
To play the MLS game itself it's fantasy.mlssoccer.com that you need.
[divider_1px]
And last but not least, don't forget to join the FF247 MLS League, Code is: 123-361
[divider_1px]
MLS GW22 – Tips Fantasy Major League Soccer This article was written by Guy Sanchez (FootyFantastic)