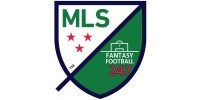 This was an interesting week with the MLS All-Stars taking on Tottenham mid-week. But aside from that, we've had a completely normal week of fantasy football. No bye weeks, no DGW's and no Cup matches to have to worry about.
Last week was all about feast or famine when it came to picking a big-name captain. This week should be a little bit more weighted on quality squad selection though. Here's what we're looking at this week:
#1 –The All-Stars that weren't…..
[three_fourth padding="0 20px 0 0″]
[/three_fourth]Let's face it, the All-Star game had the potential to cause a few headaches for our squads this week, but with Keane, Gerrard and Giovinco pulling out with "injuries", we didn't really have to worry about our big-name players getting too many minutes or getting any real injuries. There were a few big names on the field, but they'll probably saw limited minutes as they always do. It really is a glorified scrimmage, let's not kid ourselves.
As you do every week, check the injury reports once they have returned to their clubs to see if any of your players picked up anything worth going into the team's reports. But don't stress out about minutes for any players you have that are playing this week. This doesn't count like a DGW for players in my mind. There isn't a coach in the league that will think that he's giving anybody a day off on the weekend because his number-one player played a few minutes jogging around glad-handing with Tottingham Hotspurts.
[divider_1px]
#2 — Plan on Montreal failing against David Villa
[three_fourth padding="0 20px 0 0″]
[/three_fourth]This week sees Montreal travel south into NY, and that means that Montreal are probably going to concede goals. Montreal have two losses and a draw in their last three road fixtures — and they've given up seven goals total in those matches. Ciman may have been the hero of the week at home last round, but when Montreal travels, nothing good happens.
Oh yeah, and David Villa is a man on fire right now. Villa's points in his last seven matches (when he caught his form): 12, 12, 1, 14, 12, 2, and 16. He does have a couple of blanks in there, but one was in the NY Derby, and the other was on the road in NE. This match, and Montreal's road form, should keep his scores inflated. Regardless of whether Pirlo or Lampard play, Villa is taking on all comers at the moment.
[divider_1px]
#3 — Buy Orlando now, don't wait until next week
[three_fourth padding="0 20px 0 0″]
[/three_fourth]Orlando play at home against Columbus this week, and that should translate into continued scoring for the Lions. Aside from Columbus's road game to Chicago (which was not even a real soccer match, that's how poor Chicago are), the Crew have not done well on the road. In fact, the three road fixtures prior to the Chicago game saw the Crew concede eight goals while getting shut-out twice. This may be the bit of respite that Orlando have been looking for to get back in the winning ways.
And it's not like Orlando are without merit on their own. Cyle Larin has shrugged off his disappointing Gold Cup performance and came roaring back (no pun intended) last week with a hat trick against NYCFC. There is little doubt that he will secure Rookie of the Year with his scoring. And at only $6.0, Larin is a steal in the price category.
And not forgetting about the main attraction, Kaka is still worth owning going into a DGW himself. Sure, Kaka currently costs $11.7, but he'll be keen to put in more work than the single assist he got last week. To this point in the year, Kaka has averaged 5.8 points while at home — and while that may not seem like a lot on the surface, that's a very steady return after 21 weeks of work.
And if you're looking at Orlando defenders? Columbus has been shut out of two of their last four on the road, and in the last four road matches have only accumulated three goals. You could do worse than take a punt on the Orlando back line.
[divider_1px]
#4 — Keep faith in the LA attack
[three_fourth padding="0 20px 0 0″]
[/three_fourth]Like I said earlier in the week, it was simply too hot and muggy in Houston for LA to be effective. Houston may not be packing the stands like in other parts of the country, but their heat definitely gives them a home field advantage. It should be hot in Colorado on Saturday, but the conditions won't be anywhere near as unbearable as they were in Texas.
And even though people continue to prop up the Colorado defense, remember that they haven't kept a clean sheet now in four straight home matches. They've looked better, I'll give you that. But they've not been as tidy in defense as their reputation in casual fantasy circles would suggest. And there isn't a doubt in anyone's mind that LA won't be coming into this match looking for a bit of redemption for their poor performance in the last outing.
Would I recommend captaining an LA player on the road? It may be worth a try, but it would be risky. Would I say that you should sell off your LA players though? Absolutely not. There will be more than a few scoring chances in this game.
[divider_1px]
#5 — Keep an eye on the new guys that SHOULD be playing this week

First, Lucas Melano for the Portland Timbers may merit some consideration going into San Jose. At $9.0, he's not a bad price for a player that you know has been brought in to be the number one attacking option for this Timbers team. In his first action of the year, Melano came in and played 27 minutes and actually earned a penalty. If nothing else, you know that he's not bashful about getting into the mix. And after this match with San Jose, Portland will travel home to take on Chicago — so there will be plenty of chances for the new kid to tee-off on some subpar competition in the coming games.
And the NYRB officially made Shawn Wright-Phillips a member of their squad this week. This can only be good for NY as Bradley Wright-Phillips probably needs his big brother close to slap him around if he ever thinks about missing a pair of PK's again. SWP has been training with the team for a while now, so he should be nearly ready for actual game time soon. It's unclear how he'll slot into the mix, but by all indications, he'll be ready to go as soon as possible.
[divider_1px]
#6 – The Captain Picks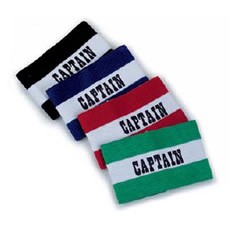 The Top Tier — David Villa.
Seriously, we all need to stop doubting that Villa is a fluke. He plays on that tiny little pitch and destroys his competition. Like I said, Montreal won't have a chance at a clean sheet this week, so go Villa.
The Differential — Giovinco.
His 'injury' has been worrying fantasy owners for a second week now. Even though he's on the road, he's shown that he can produce in any arena. If he's good to go, he's worth a shot.
The Long Shot — Cyle Larin.
There's just something that feels so wrong about capping a player that only costs $6.0. But with a hat trick under his belt, and Kaka running right beside him, this kid has nothing but confidence going into this match. He's worth a look.
[divider_1px]
MLS GW22 Tips – Fantasy Major League Soccer This article was written by Guy Sanchez (FootyFantastic)
[divider_1px]
Don't forget that Guy does have his own MLS blog and we highly recommend a visit as it expands even more upon the current GW – http://www.footyfantastic.com/