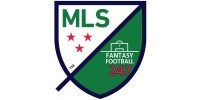 This weeks deadline is Friday 12th August 11PM EDT. That's American time – add 5 hours here in the UK to make it Saturday at 3AM
In some ways, GW22 was the round that the FMLS season died for many players. The highest score in the game was 160 points (much of that due to Giovinco doing what Giovinco does) – but also because Jorales finally paid off and teams that had Dempsey or Morris on a dare did very well. Most people scored over 100 points, but even if you did, you probably still saw red arrows. It's an infuriating game to say the least. Probably none of your LA players paid off for you, and any NYC players you held over were pretty worthless in a 0-0 draw. And then Molino gets left off the roster with no explanation prior to the round locking. Pretty par for the course for MLS. And if those factors, and all of the red arrows, weren't enough to kill the game for you… it just happened to be the last round before the Premiership starts this weekend.
And even though I'm dying to see some proper football myself this weekend, and I can't wait to kick the tires on my shiny new FPL team, we still have some MLS work to do. So stop trying to decide between Deulofeu/Redmond and pondering if you can fit both Ibra and Kun on your front line for a second, and show your FMLS team a bit of love before the Friday night deadline.
[divider_1px]
#1) Schedule layout for upcoming weeks

GW23 and GW24 will be 'normal' schedules for FMLS players. We'll have no bye weeks and no DGW's to bolster our scores. And maybe it's a blessing in disguise. We can devote a few extra brain cells to our FPL squads for just a minute instead of trying to figure out if rotation is going to kill our squads. But let's face it, whether or not these teams play a double, they're still going to rotate some – but at least it won't be your fault for not seeing it coming.
The interesting bit comes in Rounds 25 and 27. Those rounds will have massive chunks of teams on bye weeks. We'll get into who those teams are in coming articles, but feel free to read ahead in the schedule if you're curious. What should be taken into account though is that there are several teams you may want to target now if you want to avoid having to use an emergency wildcard in the next several rounds.
Houston, Montreal, Orlando, San Jose, Seattle and Toronto won't have a bye in GW25, but they will be on byes in GW27 – so if you plan to keep those players from those teams for a while, you still have a bit of time.
The best teams to start keying in on are Chicago, Columbus, DC, LA, New England and Philadelphia. These six teams won't have any byes to navigate during that difficult stretch. So if saving your wildcard for a late season push is important to you, there are ways to start preparing now to save yourself the hassle of getting burned or backed into a tough corner.
[divider_1px]
#2) Bow to the greatness that is Giovinco
I'll be honest, I'm not sure that I have a point here for this topic, but I feel obligated to say that Giovinco should just be mentioned once a week in his own category. How many other players routinely churn out points like this guy does? Was anybody really surprised when they checked their scores and saw that capping him yielded 50 points? It's insane. But it's totally expected at this point.
Actually, let me take back my first statement, I do have a point to this category, and it just struck me as I was typing this. The point is this: Giovinco is killing the FMLS fantasy game. There, I said it. I don't think there has ever been an active player that has ever reached 70% ownership before. Maybe we got close with some 50% ownership for cheap dead players at certain points. And maybe Seattle's Remick came close to 40-50% that year he started games while being a $4.0 defender. But 70% ownership while costing more than $13? I never would've thought it was possible.
Don't get me wrong, I love Giovinco. He's one of the few truly great thing about this league. But he's essentially killed all real mobility in the game, hasn't he? When everybody has him, and everybody caps him, you're taking away that essential element to gaining ground in the league rankings. It's not like years past when we had to decide to either cap Keane, BWP or Obafemi. Even with those three options, you could still have gone rogue and capped a player like Zusi or Nguyen. Point being is that there were actual choices – and those good choices gave you positive movement in the rankings.
Giovinco is killing the captaincy. Picking the captain is the one thing you have every week to differentiate yourself from the pack. And now it's not really an element anymore. The only way that this problem is going to be fixed going into next year is to price Giovinco between $15-$17 on opening day. That's the only way it pencils out. To have Giovinco, a man worth any two MLS players, he's going to have to cost the same as two MLS players. Until that happens, you have to have him, and you have to captain him while healthy. And your other ten players need to be near perfect to get a rise in the ranks.
Now all of that being said, maybe the only way to really climb the ranks now is to gamble against Giovinco. If you're already losing, what's the difference? But if you're on the cusp of a good ranking, you know you won't gain any real traction as long as the best player is taking up all the captain picks. So you go against the grain and hope for a miracle. Crazy, right?
[divider_1px]
#3) Key matchups this week
There are a lot of good matchups to look at, but I want to start with the NYRB v. Montreal matchup. NY are the odds on favorite with a -1 spread paying +110, and they're dominating the moneyline by being set at -155 to win outright. This is a bit surprising considering that Montreal aren't exactly pushovers, but they're getting no love in this contest. This matchup also has the over/under line set at 3 goals, not the typical 2.5. This might be a bit concerning for the nearly 40% of people who own Piatti, but this is undoubtedly good news for those people that hung onto their Red Bulls players through that road trip.
Next we need to look at Columbus taking on NYC. Columbus are the odds on favorite getting -1 paying +170 on the spread, and NYC are at a huge disadvantage getting +280 to win the moneyline. I would've thought that this game would be set a bit closer, but NYC's disappointing last outing is affecting their chances here. NYC aren't horrible on the road, but the money is looking to go to the home side in this one.
Finally, LA at home against Colorado is another game going completely in favor of the home team. LA are -140 to win outright and Colorado are +370 to do the same. At such a huge payoff rating, nobody with any money on the line is expecting Colorado to come away from this game with any points. Howard and company may be riding high off a win in their last match, but Arena's boys are going to be looking to get back league points they dropped last game against NY.
[divider_1px]
#4) Buy/Sell
Buy – Ola Kamara. Ola may have blanked in his last match against Toronto, but in his previous two home games he scored a goal in each. Given the betting lines for this match, it's hard to look past Kamara getting on the scoresheet in some fashion. The added bonus to getting Kamara now is that he's on one of the handful of teams that won't have any bye weeks to navigate in coming rounds. He's a kid that's often on the goals, and at sub 8% ownership, he may be one of the last differentials that you can get to make a difference in this Giovinco era.
Sell – Cyle Larin. Orlando threw us a curveball with the Molino scratch last game, and Larin just didn't shine without his full arsenal of attackers behind him. Orlando will now be on a two-game road trip before coming home to play against a stout Toronto defense, so the fixtures aren't really in their favor right now (especially considering that one of the road fixtures is in Colorado). Larin is owned by nearly 25% of the league, and selling him while he's still high on that list could help make up ground for you if Orlando struggle on the road.
Buy – Nicolas Lodeiro. I'm man enough to admit that I was probably wrong about this guy being able to make an immediate impact, but Mito called it – the dude is legit. Prior to Lodeiro coming into the fold, Seattle were horrible. And just after Lodeiro comes in, he gets two quick assists (should've been more) and Seattle looks like they have an offense again. He's only owned by 1.6% of the league, so he's a true differential player. Seattle will have two home games for him to settle into, and you won't have to worry about benching or selling him until the second round of byes in GW27.
Sell – Diego Valeri. If you're going to buy a player like Loderio, you need funds. And Portland are a good team to sell off right now considering that they're on a two-game road trip (in DC and then Seattle) before a bye in GW25. Now the case could be made that a team like DC will give up goals and the Cascadia Cup match should be a goal-fest, but a road series with that many miles seemingly wilts all MLS players except Giovinco. It's probably safe to sell Valeri through this stretch – just as long as you pick him back up after the bye.
[divider_1px]
#5) Captain Picks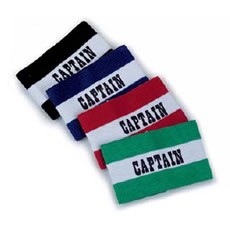 It's safe to say that Giovinco should be your captain as long as he's healthy. Unless you're truly going to bet against him staying in form, he has to be your captain choice if you want to keep pace. And let's make no mistake, at his level of ownership, capping him will only allow you to keep pace with the pack. He's the easiest and safest default pick in the history of capos.
But what if you're feeling like you need to shake things up? Maybe you don't like Giovinco's chances in three straight road fixtures (even though that's never slowed him down) and you want to bet against the house that he'll fall off and your captain picks will be better in the short term.
If that's you….
Start with either Nicolas Lodeiro or Clint Dempsey. If Seattle has found offensive footing, their two-game home stand could pay off huge for you. And don't bother with how big the percentage of either players' ownership is, if you go against Giovinco, that should be the last thing on your mind.
If you don't feel comfortable buying Seattle yet, take Robbie Keane at home against Colorado. Colorado have the defensive reputation, but LA are primed for a huge bounce back game. I would still caution against not using Giovinco, but a Robbie Keane captaincy is a nice middle finger to the rest of the masses in the league.
[divider_1px]
Don't forget to stop by mlsfantasyboss.com to catch up on their great weekly articles that lead into the deadline.
Or if you are after listening to more of Guy himself then be sure to drop in and give his Married Man's Guide to Sports Addiction a listen!
To play the MLS game itself it's fantasy.mlssoccer.com that you need.
[divider_1px]
And last but not least, don't forget to join the FF247 MLS League, Code is: 123-361
[divider_1px]
MLS GW23 Tips Fantasy Major League Soccer This article was written by Guy Sanchez (FootyFantastic)