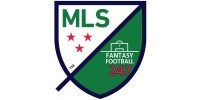 This weeks deadline is Friday 19th August 11PM EDT. That's American time – add 5 hours here in the UK to make it Saturday at 3AM. Roughly!
If this thing of ours, this FMLS game, is starting to feel a bit arduous, just remember that we only have 11 more weeks to go. This is the final third, the home stretch. We can do this. This game is not going out with a whimper though, and it's not going to be 'normal' for the duration of the year. The schedule and the format of the game is about to devolve into that wonky FMLS style that you've all come to love and hate so much.
We had an odd week this past round – but suffice to say that those who made the move away from capping Giovinco on a gamble to climb the rankings are probably feeling better than most right about now. And that gamble may continue to pay off for players because nobody is shipping Giovinco out of their teams yet – he's now owned by 70.1% of you. But that just goes to show you how crazy this game has become this year; we look at a player like Giovinco as being a failure in a week that he records 'just' an assist with 6 shots. The decision whether to captain Giovinco or not is really just the tip of the iceberg this week, however. There's so much to dig into here.
#1) The upcoming schedule

This round (GW24) is a standard one with no DGW's and no byes. But we do have two of the next three rounds heavily saturated with teams on bye weeks, and the game-week that follows the last round of byes will kick off some DGW action. You'll need to get a good understanding over which players to bring in to ensure that you have sufficient coverage for this stretch of schedule. And this is all assuming that you still have your WC intact. You're going to want to use your WC later on in the schedule, so it's best to not use it now.
– TEAMS WITH BYES IN ONLY GW25
Colorado, FC Dallas, NYC, NYRB, Portland and Vancouver will all be on byes just for the next round. If you have a player or two that you want to keep from this lot, you may be able to stash them on the bench in a vacant slot or two – but it looks like a lot of people have already backed themselves into a corner by having a lot of these players still on the field. It's not a hopeless situation though. Over the course of these next two rounds, you should be able to use your transfers to sufficiently clean players from these teams off your rosters.
– TEAMS WITH BYES IN ONLY GW27
Houston, Montreal, Orlando, San Jose, Seattle and Toronto will all have byes coming up in four rounds' time. Players from these teams are still completely viable on your squad for the next 2-3 rounds. One word of caution would be to not delve too deeply into the transfer pool to bring in multiple players from these teams going forward though. It appears that Drogba will be a popular choice this week, but many people are also considering jumping on the Seattle bandwagon as well (Lodeiro is still just 5% owned). We all know that we all have Giovinco, so you'll have to strike a balance as to how many of these players from these teams you can safely bring in and then drop/bench by the time that GW27 rolls around. It's almost not fair. Nearly all of the players people want going into this stretch of games are going to be found on a couple of these teams here, but you'll have to maintain some discipline if you don't want to burn your WC in an emergency.
– TEAMS WITH BYES IN BOTH GW25 and GW27
Real Salt Lake and Sporting Kansas City are going to get the big hit with bye weeks coming in both rounds. As such, players from either of these teams should be at the top of your list to drop from your squads. RSL play a home match against Dallas this week and SKC play at home against Vancouver, and the common knowledge is that you don't drop a player on a home fixture…but you need to think two steps ahead if you plan on dropping your RSL/SKC players next week instead of this week. In any event, nobody should be buying players again from these teams until GW28 rolls around.
– PLANNING FOR WC'S AND THE DGW'S
Following this stretch of byes, we'll get all teams back in action from GW28 – GW31. GW28 will have 4 teams on a double, and GW31 will have 8 teams on a double. You'll want to save your WC for maximum effect in either of these dates as we close out the year, that's why it's so imperative that you navigate these transfers coming up to not leave yourself in a pinch.
The argument for using the WC in GW28 is to allow you to capitalize on the four teams on a double and to recover from all of the exits from your squad from the bye weeks. GW28 is probably the best use of the WC as it allows you to get the most balanced team possible and lets you build up your squad round by round by the time the next round of doubles comes around.
The bold will use their WC in GW31 and buy up all of the players they want for a truly spectacular DGW with eight teams to choose from. The downside to this approach is that you're going to have a hard time bouncing back from the bye weeks with a competitive team intact unless you're very meticulous in planning out your transfers weeks in advance.
It should also be mentioned that the best way to navigate this stretch would be to load up on a few players that don't have any bye weeks at all. The teams with clear sailing (if you're so inclined to pick up a few) are Chicago, Columbus, DC, LA, New England and Philadelphia. You can find a few good buys in a few of those teams – and you can find a few 'differential' picks in a couple of the others. But when minutes are paramount, you can do worse than picking up a NE defender and a Chicago mid in a pinch.
[divider_1px]
#2) Key fixtures this week
Right off the bat we're going to cover the LA game because they still have the best schedule possible for this stretch – they have no byes to plan for and they go right into a DGW in GW28. One of the safest bets was to load up on four LA players and then try to build the best remaining seven players until the schedule came back around. That might be a bit harder to do now with some key LA injuries, but it's not impossible. From all accounts, Robbie Keane should be good to go this week, but the keeper Rowe may or may not be out for a bit more time (you know how MLS injury reports go). But either way, LA still have Steres, Gerrard and dos Santos all fully fit, and those players should get you through.
LA travel to NYC this week and the bookies aren't really able to give a strong favorite rating to either – but everybody is thinking it's going to be an old man shootout because the 'over 2.5' goals mark is set at a very favorable -130 price. With all the hype of this being Gerrard vs. Lampard, we'll probably see a few goals that neither Saunders nor the potential LA backup keeper can stop.
Next we'll move to the Philly v. Toronto game that sees Philly being the strong favorite on the moneyline with a +115 price compared to Toronto's +235 price. Not only that, but the game is being bet to go over the 2.5 goal mark quite easily. This is kind of a crazy line for me, just based on how well Giovinco has played in the last few rounds. But all the love is really going Philly's way, and maybe that's all the incentive you need to captain an alternate pick this week in hopes of striking gold while Giovinco just puts forth a 'normal' 6-10 points.
Finally let's go to Montreal at home v. Chicago. The best reason to buy Drogba this week is the fact that Montreal have been set at -170 to win…and Chicago are a +450. Montreal are supposed to dominate this game on paper and in the betting. There's no other way around it. It's a tough ask to purposefully bring in extra players headed for byes, but maybe Drogba/Piatti can be the exception to the rule this week for you.
[divider_1px]
#3) Buy/Sell
Buy – Nicolas Lodeiro, Sell – Diego Valeri
"The truth hurts". Isn't that the quip you give somebody after you call them fat to their face, or after you hold an intervention for that friend that's become a real problem gambler? However you've used it in your life, it's a globally known saying. And for me, I have to admit that once again, in the middle of the year, the Timbers just aren't very good. And once again, Seattle look to be a dominant force in American soccer. It hurts to admit, but it would hurt worse to be prideful at the expense of my fantasy team.
I'm not saying to sell Valeri this week because he has a bye week just around the corner, I'm saying that you need to sell him until Portland figure out what they're going to be again this year. Portland have a defensive unit that is in flux and can't stay healthy, and they have an attacker that wishes he would've been traded to a bigger league. And caught in the middle is Valeri, a man that is capable of performing miracles on the pitch all by himself… sometimes. But he can't do it all the time. And until the bookends of the roster are squared away, Valeri is too big of a price to have on your team with other players doing so well right now.
Lodeiro has done just what Valeri did when he first arrived, he brought a style and a substance to the play where previously there wasn't either. With Lodeiro managing the attack, and with Dempsey perking up without Siggi around, Seattle look devastatingly dangerous. And you're really only going to have another 2-3 weeks where Lodeiro is going to be considered a differential pick, so you may as well cash in now and get ahead of the curve. He scored 8 points in his first week and 16 points in his second – if the math holds true he should score 32 points this week, right? How's that for data analysis?
Buy – Kei Kamara, Sell – Your forward with an upcoming bye
The buy/sell section this week is a bit easy on the 'sell' side isn't it? With all of the byes coming up, it's easy to recommend a sell. But in a bit of a gamble, I'm going to throw out a name to buy that many people are supremely frustrated with – Kei Kamara.
Now hear me out, because this makes sense. New England have no bye weeks to navigate, and we've covered that. But they also only have a single road fixture out of their next 5 matches – and that single match is in San Jose. True enough, Kamara has been a bit up and down since his trade, but 4 matches in 5 with no travel whatsoever can only be good for him to settle into that system a bit more.
Now if you're still not convinced, remember who Kamara got traded away from because of a massive falling out? That's right, Columbus. Who do New England play this week at home? Columbus. If there was a week for Kamara to kickstart the last third of the season, it would be this week. Is he a gamble? Sure he is. But with all of the other forwards in the league being bounced around by bye weeks, this is the perfect time to make the gamble on a steady play with all the motivation in the world.
[divider_1px]
#4) Captain Picks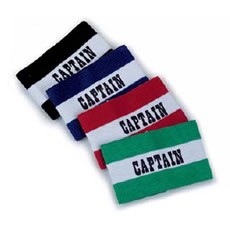 Again, we have the same strategic question that we had last week. If you're high enough in the ranks, it may make sense for you to stay part of the 70% pack of Giovinco owners and captain him to keep pace. It's not the worst idea in the world, and good schedule management is going to be a bigger mover than a captain pick for a while. Either way, a Gio pick isn't going to hurt you against the masses.
Now, if you're further down the ranks – or you want to gamble and make a move at any rank – you have to move away from Giovinco. It's a two-fold bet. You're first betting that they captain you do pick is great, but you're also betting for a second week in a row that Giovinco is held to just an assist or less.
If you're in the second group, Nicolas Lodeiro tops my list. Portland are busted in a few areas, and their defense looked awful against DC. Lodeiro is my top in Seattle, but you could sub in either Dempsey or Morris if you're in a budgetary pinch.
Lastly, you really have to consider going either Piatti or Drogba against Chicago. Whichever of these two you have, they'd be a strong play. If you happen to have both? I'd go for Drogba over Piatti.
[divider_1px]
Don't forget to stop by mlsfantasyboss.com to catch up on their great weekly articles that lead into the deadline.
Or if you are after listening to more of Guy himself then be sure to drop in and give his Married Man's Guide to Sports Addiction a listen!
To play the MLS game itself it's fantasy.mlssoccer.com that you need.
[divider_1px]
And last but not least, don't forget to join the FF247 MLS League, Code is: 123-361
[divider_1px]
MLS GW24 Tips Fantasy Major League Soccer This article was written by Guy Sanchez (FootyFantastic)