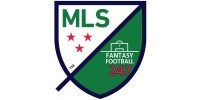 This weeks deadline is Wednesday 24th August 7.30PM EDT. That's American time – add 5 hours here in the UK to make it Thursday 12.30AM. Roughly!
GW25 starts midweek on Wednesday, so you don't get a lot of prep time to deal with this tricky situation of a round. In fact, I'm sure you'll probably see more than a couple of Twitter posts about people missing the trade deadline altogether. With the MLS lulling us into a false sense of scheduling normalcy for a bit, and the FPL season really getting into our daily lives, this has the chance to be one of those gameweeks that you can make up a bit of ground in just by making simple trades to bring in active players. But don't get me wrong, with all of the byes this week, and the MLS coaches' general love of roster rotation on a short week, your guess as to how your round goes, even if you are diligent, is anybody's guess.
We had a crazy round in GW24 – so even if you do happen to make the right moves, you could still be wrong. It's not an encouraging thought, I know. But when Chicago makes Montreal look weak and NYC and LA play to a single goal to decide the match, you know that it must just be an MLS curveball that you can't track. Hopefully this week will play a bit more to script and we get can get some positive traction.
#1) The upcoming schedule

On byes this week: Colorado, FC Dallas, NYC, NYRB, Portland, RSL, SKC and Vancouver. That's a lot to deal with all at once I know. SKC and RSL are the ones that you're really going to want to drop from your squads first as they both have another bye in GW27 – there's really no sense in trying to bury either of them in your bench. How you handle your other players is really up to you and how well you've already prepared for this round. If you're lucky enough to be able to field a full squad and still keep your favorite Colorado defense on your bench, kudos to you. I have a feeling that most people are going to have to figure out just how much risk they can really take with no bench support though. It's a logical leap to suspect that most coaches will treat this as a DGW for themselves and find a way to rotate a few players. So while the theory of benching your bye weeks players sounds nice, you will be without the support of that crucial sub when you need it most.
And if you're still one of those players that is trying to make the switcheroo work for you (I hate the move and never play it), you're on your own. Trying to make a switcheroo work on this limited field is going to be near impossible.
[divider_1px]
#2) Key fixtures this week
The first game that jumps out at me – and the game that most people will be concerned with – is probably Montreal taking on DC. Many people brought in Drogba thinking that a home stand would be an easy source of points for the striker. But Chicago proved everybody wrong, didn't they? Can Montreal bounce back on short rest and right their ship? The bookies seem to think so. Montreal are getting a -125 moneyline for the win while DC is getting a dismal +330 for their chances. In all reality, there isn't any way that Montreal could play worse this round, so it can only be better than what we saw. And given the situation with other byes, it's not like you're going to sell Piatti and Drogba right now when you have other players queued up to leave before them. Expect Montreal to do much better this round and feel good about playing their players.
Now the flip side of the coin would be the Chicago v LA match. Chicago showed everybody that they have a bit of bite, and LA performed horribly with a nearly full squad (just missing their keeper with injury). And it appears that not even the bookies know what to do with the match after what we've seen this past round. Chicago are a +175 to win and LA are a +145. Essentially, that's as close to a push bet as can be found. Nobody expects LA to play as badly as they did in NYC, but LA aren't sure now exactly how much Chicago will have left in the tank for them. This is a tough match for fantasy purposes, and LA may not be high on your list of captain choices this round.
Finally, the real shocker for me is the Houston v Seattle match. Houston are the favorites at +105 to win while Seattle are being placed at +240. And let's just face facts here, Seattle are on a roll that doesn't look like it's about to stop any time soon. Sure, Houston beat San Jose this last round, but Seattle just keep winning behind Lodeiro, Dempsey and Morris running their attack. If nothing else, look for this to be a high scoring game. If you are unsure about capping Giovinco this round, look to this game for your double points.
[divider_1px]
#3) Buy/Sell
There's really no sense in giving any 'sell' advice this week is there? You're going to drop players on byes, so it's not like you have any tough choices to make. So let's just look at players you may need to think about picking up.
Buy Jonathan Campbell – The Chicago defenseman is a staggeringly low $5.1, and you're going to need that bargain price to hold a spot for your preferred defensive players if you need to sell them off this week. Campbell is especially useful if you're trying to unload your Colorado defense for just one round and need to find a decent starter at a similar price. Campbell racked up 9 points last round with 3 of those points being Defensive Bonuses – so even though he's playing LA this round, it should at least provide the opportunity for him to counter the attack and get some points either way. Added bonus: Campbell has no bye weeks to navigate if you decide to keep him a bit longer than just one round.
Buy David Accam – I know right? Two Chicago players in one article? C'mon Guy it was just one game… And I get it, but I recommend Accam as a mid/striker with potential just for this gameweek in a pinch. You could safely stash Campbell at his price long term and not run much risk that he hurts you, but if you need to offload Kljestan, Lampard or Valeri…you need somebody a bit cheaper than them with a bit of upside for a single round. Accam's last two scores are 6 and 13 points, and he has a pair of goals and assists over his last five matches. You could do worse than a player like Accam at home against a backup keeper.
Buy Steve Birnbaum – For $7.9, Birnbaum is one defender that's flying under the radar due to his bad team. DC don't have any bye weeks to navigate, and that really should be enough to entice you to look a bit deeper at their squad. But every time you look at a DC player they just turn out bad for you, don't they? Birnbaum is looking to be the exception to the rule lately though. His last three scores are 8, 13 and 5, and he gets forward into the attack on set pieces quite a bit. His assist against NYRB was really the play that turned the tide in that game and allowed DC to get the draw back in what looked like a sure loss. Now that Hamid is playing in goal again steadily, Birnbaum isn't as much of a liability to lose points as he might have been earlier in the year, and his attacking tendencies make him a safe buy right now besides.
[divider_1px]
#4) Captain Picks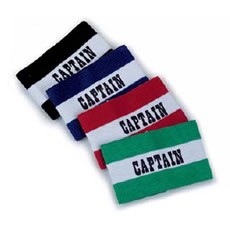 Giovinco has come back down to earth a bit with his last two scores being 6 and 8 points. The problem is that he can go off for a hat trick whenever he wants. The adventurous among us (those who need the differential captain to make up ground) have been well rewarded with alternate picks in the last two weeks, but Giovinco still remains the best pick to be had if you need the safe bet.
Next on the list is the coin toss that is choosing between Lodeiro and Dempsey. Many people are now playing the pair in tandem (and with their recent results, why wouldn't you own both?), and the choice really is a conundrum picking between them. Lodeiro is the man pulling the strings, but Dempsey remains the PK taker. Given that the Houston game should see more goals than the average result, I'd go Dempsey in this match for your captain pick if he's available to you.
Lastly, if you're really going to shoot the moon, go for Drogba against DC. There were a few who swore off captaining him ever again after his last performance, but he should have a bounce-back game this week and reward those who picked him up for this run of fixtures. It may make you physically ill to put the 'C' on him again, but he's got to be an odds on favorite to get a goal this week.
[divider_1px]
Don't forget to stop by mlsfantasyboss.com to catch up on their great weekly articles that lead into the deadline.
Or if you are after listening to more of Guy himself then be sure to drop in and give his Married Man's Guide to Sports Addiction a listen!
To play the MLS game itself it's fantasy.mlssoccer.com that you need.
[divider_1px]
And last but not least, don't forget to join the FF247 MLS League, Code is: 123-361
[divider_1px]
MLS GW25 Tips Fantasy Major League Soccer This article was written by Guy Sanchez (FootyFantastic)