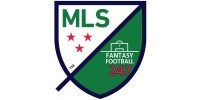 You have to give FMLS credit for one thing: the game is constantly evolving. Even when it appears to stagnate in long stretches (Giovinco being dominant, Kljestan and BWP pairing), the game seemingly has the ability to change its meta selections at will. Not so long ago we were all about aforementioned Giovinco, Sjoberg and Valeri as main picks. Now the most key question is how we do we accommodate Giovani dos Santos and…Tim Howard?) This wouldn't be a bad thing on its own – in fact it would be a phenomenal experience by itself; having the ability to see the new trends coming would certainly set managers apart – and if this were an FPL type of game it would be pretty great in that respect.
But it's definitely not an FPL type of game. It really is its own type of rare beast. Now the question isn't only do we add Giovani dos Santos – it's more a matter of can you afford to add him knowing that he'll be on one of 14 teams (yes, 14!) on a bye week in a couple of rounds. And reports coming out are saying that Giovinco might be ready sooner than later – but can you add him for the DGW in Round 30 knowing that he'll then have a bye week in Round 31? And have we seen the last meta team that this game has to offer this year? With only six rounds left, could it really change again so drastically from what people will be moving into for this next round?
I'm going to make an attempt to give out some good advice here – but I may have to use my 'Phone a Friend' lifeline to call up Mito at some point. In case you all didn't know, this site team (and Mito's personal team) are in the running to win the whole game this year. So even if your team is busted, we can all still live vicariously through their teams and hope for some glory.


#1) The upcoming schedule
Let me just say from the standpoint of planning out transfers that the upcoming schedule…is not a good one. If you look too closely at it it's only going to give you stress. On the surface it seems pretty normal. In fact, GW29 and GW30 will have no byes nor DGW's to have to worry about. And that kind of normalcy would almost give you enough of a sense of complacency to think that you could make your two transfers each round based purely on player performance and team form. But that would be the wrong approach.
Starting in GW31, we're going to have 8 teams on a double. That means that you're going to have 6 FT's between now and then (assuming you've yet to make transfers this week) to steer your team into the best possible position to maximize on those points. The teams on a double in GW31 will be: Chicago, Columbus, DC, Montreal, Orlando, San Jose, Seattle and Toronto. On the whole, we're going to have some good choices for that DGW. The problem? Like I said, we're going to have 14 teams on a bye the week immediately after in GW32.
Now instead of listing all 14 teams that will have a bye here – let me just list the teams from the DGW31 choices that won't be playing the following round. They are: DC, Montreal, Orlando and Toronto. So once again, if Giovinco is healthy, will you want to own him and Drogba/Piatti and Kaka knowing that they won't play the following round? And will Chicago, Columbus, San Jose and Seattle maybe be enough to load up on considering they'll have the DGW and no bye afterwards?
And if all of that wasn't enough, in GW32, with all of those byes, we're also going to see Houston and Colorado have doubles in that round (seriously?). The only silver lining to this mess is that we'll all get a league-wide wildcard to correct our teams in GW33 to finish out the last two rounds of the game. I know that's a lot of information, but it's something you need to consider as you make your trades this week.
[divider_1px]
#2) Key matchups
Let's start off with Portland v Philadelphia this round simply because if Portland aren't on the road (and they're at home for this fixture), you have to strongly consider players from their squad. Portland are now the only team in the league this year without a win on the road. The fact that they're in the playoff spots then should tell you that as bad as they are on the road, they're pretty great at home. Portland have 10 home wins on the year which puts them in a three-way tie with Dallas and NYRB for league leaders in that category. Philadelphia are a playoff-caliber squad themselves, but Portland at home should be too much for them this week. Buying a Portland player may not go real great with your future plans for the DGW's and byes, but they're a good hold this week.
Next let's look at Colorado v San Jose. If you were wanting to start to pick up more Colorado coverage based on their schedule, this isn't a bad spot to start to pick a player or two that you can carry for the next several weeks. Colorado still haven't been defeated at home, and San Jose are just 1-6-6 on the road this year. By all accounts the bookies have this one going 1-0 or 2-0 to Colorado, and I can't disagree. Colorado aren't fond of shootouts, and they really don't have the ability to generate a 5-goal game from their side. But they've become masters at snagging the opportune goal and locking things down to protect small leads.
Finally let's look at SKC v LA. LA are just 3-4-7 on the road this year, but their form has definitely been trending up in these last few weeks. LA lead the league in goal differential with a +17, and they don't look like they're about to slow down any time soon. It's pretty obvious that Giovani dos Santos is finally getting comfortable taking center stage in LA, and he does have a good deal of younger talent around him. LA just also have the benefit of veterans that can choose when they play and are actually productive when they do appear. Even with SKC's great home record, the bookies have this one pegged as a coin toss – but goals are expected on both sides.
[divider_1px]
#3) Buy/Sell
Sell – Andre Blake. The Philly goalkeeper is the fifth most owned keeper in the game right now, but his upcoming fixtures are going to be too much to overcome, no matter what his form may look like. Philly are kicking off a three-game road series this week starting in Portland. After playing the Timbers, Philly will then have to travel to Toronto (possible Giovinco appearance by then) and then play away to the Red Bulls. Oh, also add that Philly will have a bye week in GW32 as well. There's really no upside to having Blake even as a backup keeper with this situation because you're not going to want to play him in any of these spots. Best to sell now and set yourself up with a keeper than can finish the game out for you.
Buy – Tim Howard. So speaking of keepers that can finish the game out for you, you should probably bite the bullet and just make Howard your primary keeper from here on out. I know, he's $6.5, but he's actually been quite a bit more productive than I ever thought he could be. Through 10 starts Howard is averaging 6.3 points per game, which is phenomenal from his position. The best part is that Howard is still owned by less than 3% of all players, so he'll actually be a decent differential player for you. But wait, it gets better! Colorado have no bye weeks to navigate and they'll have a DGW for added points. But do you want to know the best part? In Colorado's last seven matches they'll play Portland twice (home/away), Houston twice (home/away), San Jose twice (both in Colorado) and Vancouver once (away). In all honesty, outside of the Portland away game and maybe the game in Houston Houston, it's plausible that Colorado could get 4 or 5 clean sheets out of their last seven fixtures. I know he's expensive, but if you still don't think he's worth the price, I don't know what else I can do for you.
Sell – Chris Pontius. I hate to pick on Philly, but this merits mentioning since Pontius is the third most owned midfielder in the game. As with Blake, Philly's schedule is going to be just too much to overcome. Pontius has been a great value at $7.6 – but people often think price is the only applicable factor in determining that value. Truth is, on a road series this tough, Philly aren't going to be expected to put up decent numbers from any position, so the perceived value here is null and void for me.
Buy – Nicolas Lodiero. The Seattle mid is still hovering around 6% ownership in the game, but I think he's set to really leave his mark as the year winds down. Outside of an away trip to LA next week, Seattle will be playing against Chicago, Houston and Vancouver (twice) in the next five matches, so it's really setting up very favorably for the Sounders. Added bonus: Seattle are one of the four teams to have a double in GW31 without a bye week in GW32. By the time the DGW gets here, Lodeiro should triple his ownership – so being in early on him isn't going to be a bad thing. And it's not like he doesn't deserve it; his last three scores are 9, 9 and 8 – and there's no reason to think that he'll slow that pace any.
Sell – Joao Plata. Coming of his double, we see that Plata rose to be the 5th most owned forward in the game. Now that RSL are done with their DGW, there isn't anything very spectacular about their upcoming schedule. They do have a pair of home fixtures coming up against the Texas teams, but outside of that they don't have a DGW on the horizon to make picking Plata a better choice than a forward on a double – and RSL will have the bye in GW32 besides. Plata is always a risk anyway because of the way the goals are shared amongst their three starting forwards – but now that other teams hold the distinct advantage in minutes coming up, he's even less of an option for me.
Buy – Jozy Altidore / Giovinco. This pick hurts my soul because I am so completely opposed to Jozy and the way he typically plays. But this is fantasy, and no team has a better run of games coming up than Toronto do. The next four matches that Toronto will play (including their DGW in Round 31) will all be home fixtures. And in a league like the MLS, the home fixture nearly trumps everything else. If Giovinco becomes available, this choice because obvious. But if Gio stays out injured another week or two, it's hard to pass up on the remaining starting forward that doesn't have to travel for this stretch. Jozy does have five goals over his last six rounds, so it's not a huge leap to think that he may actually benefit your team. And as added motivation, Jozy is only owned by 2.1% of the all players, so picking him up will be the biggest surprise play your head to head opponent didn't see coming.
[divider_1px]
#4) Captain Picks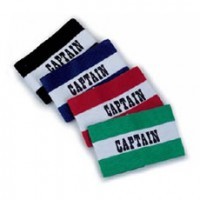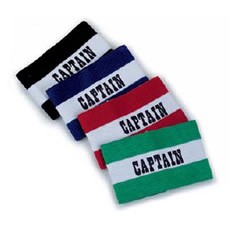 Nicolas Lodeiro tops the list for me here. He's making this MLS thing look easy, and he's home against Vancouver, who aren't a great squad; Vancouver's 9 road losses put them in a tie for second most losses on the road for any team this year – Chicago are league worst with 10 losses). Lodeiro will shoulder more of the load for Seattle if Dempsey remains out, and that's all good news for his fantasy score.
Giovani dos Santos has to be the next shout. Don't fix what ain't broken, right? GDS's last three matches yielded 7, 14 and 23 (the last two combining to give a 37 point DGW score). So if the math holds true, GDS should probably score about 30 points this weekend. It's always up in the air with LA as to which stars will feature, but dos Santos really is the man of the hour and shouldn't have to worry about being a second fiddle anymore. Never mind Landon Donovan, Steven Gerrard and Robbie Keane. Those guys are apparently choosing their minutes themselves. GDS is the real workhorse of this team and it's starting to pay off.
Lastly I'm sticking with Frank Lampard as a viable choice, even though nobody thinks he's worth it. All he does is score goals – and he's still getting better at it here in MLS (Lampard has added another 3 goals to his tally of 12 goals over the last couple of matches). This week NYC are at home against Dallas and it's almost expected that Lampard will get his goal and that will be that. Maybe it's not flashy bonus points, but nobody has been more consistent in scoring regularly than this guy.
[divider_1px]
Don't forget to stop by mlsfantasyboss.com to catch up on their great weekly articles that lead into the deadline.
Or if you are after listening to more of Guy himself then be sure to drop in and give his Married Man's Guide to Sports Addiction a listen!
To play the MLS game itself it's fantasy.mlssoccer.com that you need.
[divider_1px]
And last but not least, don't forget to join the FF247 MLS League, Code is: 123-361
[divider_1px]
MLS GW29 Tips Fantasy Major League Soccer This article was written by Guy Sanchez (FootyFantastic)