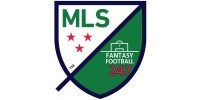 GW29 went off as many thought it would – which is odd, because the MLS is rarely ever predictable. Seattle and Portland won at home. Colorado earned a clean sheet and yet couldn't score a goal to save their lives. Bruce Arena pulled out a road draw while hiding a key 'injury' in his squad. Frank Lampard got hurt again. And Jozy Altidore rose above his skill level to keep Toronto atop the Eastern Conference.
Oh yeah, Landon Donovan scored too.
All in all it was a pretty pedestrian set of affairs this past week. Do we dare hope for more of the same this round? This is the last round before another difficult set of scheduling takes over, so maybe we'll get lucky, right?
#1) The upcoming schedule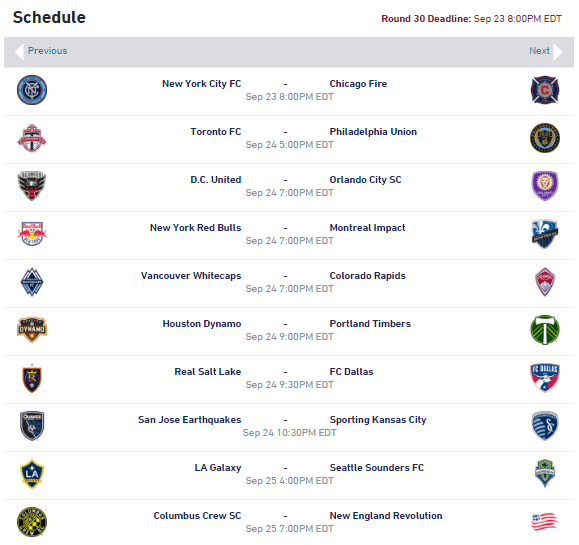 This round is straightforward. No byes, no DGW's to muddy the waters for you. But you'll have to start to round out your plan for the upcoming weeks to some degree. Like I was saying last week, we'll have 8 teams on a double next round (Chicago, Columbus, DC, Montreal, Orlando, Seattle, San Jose and Toronto). But the week after we'll have 14 teams on a bye – and the teams on a double in GW31 that won't have a bye in GW32 are: Chicago, Columbus, San Jose and Seattle. So you're going to want to include more from these four teams just to give you coverage throughout this stretch.
Also in GW32, we'll have Colorado and Houston on a double (because why not?). So you can start to move some of your funds their way also if you just want to make sure you have a full field of starters moving forward.
I'm not going to lie, no matter how well you try to build this puzzle, there's going to be some complication that still manages to mess it up a bit for you. You're going to see some rotation during this time from the doubles teams, so don't put all of the focus on finding 180-minute players, just try to make sure you have players that aren't all on a bye first and foremost. Also keep in mind that we will have a universal wildcard to use in GW33 after the massive bye week. So don't feel like you're getting hemmed in if you do invest a bit heavier into non-traditional teams (ie. Houston).
[divider_1px]
#2) Key Matchups this week
Toronto v Philadelphia stands out to me because Toronto will be motivated now to push for the Supporters Shield as the year comes to a close. Toronto are a goal favorite in this match, and the match is projected to be at 3 goals or more. Philadelphia are also firmly in the playoff spots, so they won't really need to come out and try for anything crazy here. Don't be surprised if Toronto push hard for a lead early on while Philly look to just keep pace to secure the draw on the road. I still give the advantage to Toronto in this spot, and their double on the horizon makes them even more attractive as a fantasy option.
Columbus v New England is the next match that could produce good fantasy points based on the conditions for the game. New England are just barely hanging on to the 6th spot in the Eastern Conference for the final playoff spot, and Columbus are 7 points behind them in the table. Columbus could do themselves a huge favor by knocking off New England here, and they have the recent form to get it done. Also, New England are the league worst in goal differential with a -12 (amazing they're even in the playoff hunt with that stat), and they're just 2-8-5 on the road. Columbus are coming off of a 4-1 victory last week and they have the momentum to get another big win here.
Lastly, LA v Seattle is a game to watch because Seattle will have to make a serious push if they want to overtake the 6th spot in the West. LA are a one goal favorite in the game, but this game is also set at a 3 goal over/under line, so any game that goes high in scoring will produce fantasy points on both sides. LA may easily get this win, but Seattle will have a good chance at bonuses from their big players trying to keep pace.
[divider_1px]
#3) Buy/Sell
Sell – David Villa. Villa is still a popular pick, but he's hit a bit of a cold patch now. Three of his last five weeks have ended with scores of 2 or 3 points, and this week he'll be going into the match without Frank Lampard for the first time in a long time. Lampard may not have done a ton of direct interplay with Villa, but defenses had to account for Lampard's threat on goal. With that threat removed, more attention will go to Villa once again. Many will resist selling Villa this week because NYC host Chicago, but next week they'll play away to Houston and then have a bye. Holding onto Villa for the Chicago game isn't the worst idea, but also know that Villa recently blanked against New England's porous defense and then followed that performance up with another blank at home to Dallas. No guarantees on Villa this week.
Buy – Luciano Acosta. At just $8.8, Acosta is a forward that isn't going to break your bank as we move into the DGW stretch. Acosta's last three starts have resulted in tallies of 20, 6 and 7 points. True, he does have a bye in GW32, but his double next week will mean that he will be owned by players looking to get a value pick on the cheap before the bye. You may as well beat them to the punch and grab Acosta now for this fixture at home against Orlando. Orlando have conceded 4 goals in each of their last two matches, and they look to be the league's goat at the end of this season. A strong DC play against a team like that could pay huge dividends.
Sell – Diego Valeri. At nearly 30% ownership, Diego Valeri remains one of the league's favorite fantasy players. But Portland are still the only team in the league without a road win this year, and Portland are headed on the road for back to back games ahead of their bye. They'll first play in Houston, which could produce some kind of a result, but then they'll play away in Colorado. And if we've learned anything this year, don't bet on any away team having success in Colorado – least of all the one team that can't win in any road fixture at all. Portland have no double coming up and have a poor schedule besides. Wait for the universal wildcard to pick Valeri back up to finish out the year, but drop him for now.
Buy – Nicolas Lodeiro. If there were a single midfield player right now that has to be considered a 'must have', Lodeiro would be that player. Not only is he producing a mad amount of bonus points, but he's also scoring in conventional ways; there hasn't been a single match that he's played in the MLS that he hasn't scored at least a goal or given an assist. The fact that he's owned by just over 10% of the league is confusing. Sure, he's a premium price, but he's performing at a level that very few players can manage. Plus he has a schedule with no byes and a DGW next round. Seattle are also still close enough to playoff spots that they'll be motivated to play all of their first team players as often as possible.
[divider_1px]
#4) Captain Picks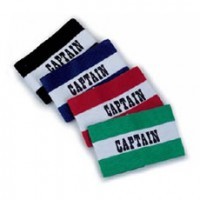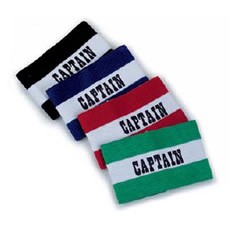 Jozy Altidore tops my list here…with an asterisk. There have been reports that Giovinco could be making his return this week in some capacity. Will he start? Will he play 45? Nobody really knows yet. And since the Toronto game doesn't kick off until the second day of action, we won't really know what the status is until after the deadline has passed. So…for now I like Jozy Altidore to continue to get good results. At least until Giovinco retakes the pitch.
Bradley Wright Phillips isn't worth a pickup right now because of their upcoming schedule – but if you still have him, he's worth a look for captaincy this week based on his home fixture against Montreal. The Impact are a bit of a mess right now, and BWP is on some kind of tear. If you really can't stomach giving the armband to Jozy, BWP is a fine alternative.
Finally, for the differential pick, I would give the armband to Luciano Acosta. I feel strongly enough about his recent results and his competition this week to think that there could be some very high points for him in this spot. He's at least worth another look now that I've mentioned him twice, right?
[divider_1px]
Don't forget to stop by mlsfantasyboss.com to catch up on their great weekly articles that lead into the deadline.
Or if you are after listening to more of Guy himself then be sure to drop in and give his Married Man's Guide to Sports Addiction a listen!
To play the MLS game itself it's fantasy.mlssoccer.com that you need.
[divider_1px]
And last but not least, don't forget to join the FF247 MLS League, Code is: 123-361
[divider_1px]
MLS GW30 Tips Fantasy Major League Soccer This article was written by Guy Sanchez (FootyFantastic)