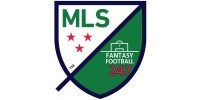 This is going to be a shorter MLS article than normal – because this is a much more limited schedule than normal. In fact, it's safe to say that this round of FMLS action shouldn't even exist at all. While the rest of the world is on a collective footballing break for international dates, the MLS has decided to schedule 4 matches with a pool of 6 teams. In the past, it seems like the MLS would run a 'fuller' schedule during FIFA dates, but people started getting pretty upset with that policy. So instead of just taking a proper break like other leagues, the MLS produced this…mess of a reduced schedule as an alternative.
So undoubtedly, when you open up your team page for the first time this week, your team is going to look pretty broken. I'm telling you now, don't freak out about it too much – the situation isn't that dire. Let's just quickly break this all down:
#1 The upcoming schedule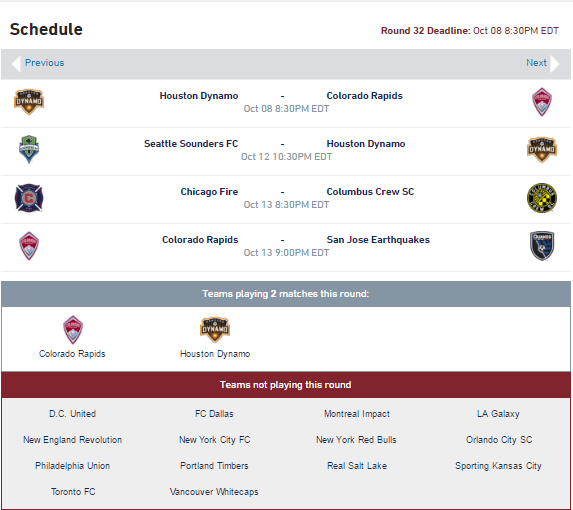 First, the good news: this is now Round 32 – so we only have a couple more rounds to go after this. Like I've said a few times before, if you've made it this far into this season, you may as well finish it out.
This is the big bye week of the schedule, and there really isn't anything you can do to make it better. Most people probably used their WC after the last big round of byes, or if they were lucky, they used it last week to maximize points on the DGW. If you saved your WC up to this round, you have an out that few people can claim at this point. But honestly, I don't see a huge advantage to having the WC this round, and we'll get into that in a bit.
Once this round is over, we'll have a pair of 'normal' weeks of play with no byes and no DGW's to have to navigate. And to kick off the next round, we'll all get a universal wildcard to use to rebuild our squads from this dumpster fire we all have this week. Nothing about this round is ideal, but at least there's a light at the end of the tunnel to make this just a passing phase.
This round kicks off on Saturday with a match between Colorado and Houston. After that, matches will be played on Wednesday October 12 and Thursday October 13 to round things out. Those matches will be: Seattle v Houston (12/10), Chicago v Columbus (13/10) and Colorado v San Jose (13/10).
[divider_1px]
#2) Who is still around to play?
Your players in your transfer screen should start to have the proper designations for international duty soon – but as of the writing of this article on Wednesday, those haven't been updated quite yet. In the meantime, you can check the running list of international players on MLS' website here
But as some Twitter users have pointed out, this list still needs a bit of refining because some notable names haven't been added yet.
Of the teams that are playing this round, Nicolas Lodeiro is the most notable name that will have to be excluded from your roster – but given the fact that you can WC next week, selling him off this week isn't that big of a deal. Other notable exclusions for this week would be: David Accam, Harrison Afful, Joevin Jones, David Bingham, Chris Wondolowski and Jordan Morris.
[divider_1px]
#3) Don't take point hits unless your rank is…X
Here's what I mean with this title: each person has to decide for themselves whether their rank is high enough (or strangely, low enough) to warrant a risk with negative hits to try to get better points. If you're sitting just outside the Top 100 and you want to move up, maybe a calculated move or two will benefit you. But if you're just thinking that you can't stomach seeing a team without 11 starters…then maybe you should reevaluate exactly what you think you can get out of this round.
This round is going to have a low ceiling for max points. The best players from a lot of these teams are gone. And how sure are you that you're going to land on multiple extra players from Houston and Colorado to justify taking multiple hits to round out your squad? It's just not a feasible solution to the problem.
So here's the best advice: if you're going to take a hit to get extra DGW'ers, bring in an additional Colorado defender first, and then look at bringing in something from the Houston attack just to see if it pans out. But anything in the realm of taking a -12 or a -8 even has to be pretty quickly discounted. It's near impossible to think that any one of these teams this week is going to have that singular performer that will win back those losses for you.
[divider_1px]
#4) Captain Picks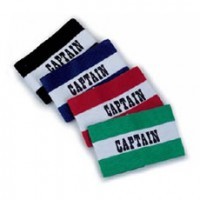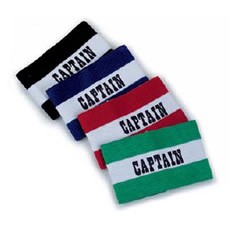 I would include a Buy/Sell section…but what's the point? You're going to have more players to sell this round than you are accustomed to – and you're going to buy any player that's actually available to play. And trust me, budget isn't going to be an issue with these teams, so just get what you can and hope they play a full 180. First captain pick is Mauro Manotas. The Houston striker is one game removed from his hat trick and will probably be owned by the majority of people looking for a DGW option up front. He's not a bad choice, and this will probably be the only time this year you'll see a Houston player mentioned first in captain choices.
Second pick has to be Tim Howard. Many people thought Timmy would be called up for international duty this week and were pleasantly surprised to see that he wasn't (not only for fantasy purposes but also because it's time for the new kids to get a chance in that position). Colorado get an away fixture in Houston and a home match against San Jose. Howard should be good for at least 8-10 points by himself this week.
Lastly, I'd go Ola Kamara on the road against Chicago. Ola should be fresh since he got rotated last week in his DGW spot (typical MLS), and really he's probably the best forward left in the game this week. He's not ideal in this spot with other players going a potential 180, but he's due to get back on the points.
[divider_1px]
Don't forget to stop by mlsfantasyboss.com to catch up on their great weekly articles that lead into the deadline.
Or if you are after listening to more of Guy himself then be sure to drop in and give his Married Man's Guide to Sports Addiction a listen!
To play the MLS game itself it's fantasy.mlssoccer.com that you need.
[divider_1px]
And last but not least, don't forget to join the FF247 MLS League, Code is: 123-361
[divider_1px]
MLS GW32 Tips Fantasy Major League Soccer This article was written by Guy Sanchez (FootyFantastic)