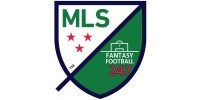 Welcome to MLS GW6 Tips Fantasy Major League Soccer.THIS WEEKS DEADLINE IS 3:30am UK TIME (Saturday early, early, really early morning, basically!)
Before this round has even kicked off, we've already had a heaping dose of MLS-y business going on in the world. First off, the people of St. Louis have rejected a bid to fund a stadium for a new MLS franchise in their city, and that's kind of a big deal. In a sports league that doesn't have promotion nor relegation, entering the league is usually as simple as giving the league as much money as one can muster, and giving the promise of a free stadium. But the people of St. Louis decided they didn't want to give the league any money so that one day they could try to buy their own aging European superstar, they would rather just be the world's worst baseball fans instead. Queue the hardcore MLS apologists crying tears of despair.
In other news, despite giving FC Dallas ample rest and preparation time (2 weeks off!), Dallas still lost to my beloved Pachuca in CCL play. And Vancouver, not being given any of the advantages that Dallas got, also lost to Tigres, another Mexican club. And MLS fans everywhere decided the best response to this was to simply give their teams an 'A' for effort.
And on the fantasy scene, this round had originally started as a very poorly scheduled DGW – but the game administrators changed that midweek and rescheduled the whole game so that the rounds stayed more evenly spaced. And look, I agree with the change. The way it was before, the gap between Round 6 and Round 7 would have been a matter of hours. People would've neglected to set their lineups and would've ranted and raved about how stupid the schedule was. But the fact that nobody at HQ noticed this before the transfers for the round had actually opened is a bit worrying. And changing the game schedule on the fly doesn't look good for anybody. But hey, this is MLS. Soon enough, the FPL game will close and this will be the only game in town for a couple of months, so we grin and bear it.
So what we have now is just a very normal gameweek. One thing I noticed in prepping this week is that it looks like the bookies are tired of getting burned on the over/under bets this year, because they've made some drastic wholesale changes to their approach. Of the 11 games on the docket this week, only 3 of those games have the standard 2.5 over/under line (and 90% of the time, any game from any league in the world will have a 2.5 goals over/under line). 8 of the 11 games listed this week have over/under lines of 3 goals or higher. So they're definitely expecting this trend of high scoring to continue.
But before we get into all of that, let's look back at last week and see how the bookies did.
TO JOIN THE FF247 LEAGUE JUST CLICK HERE OR THE CODE ITSELF IS 1543-573
Bookies' Odds and Analysis
Last Week Recap
Starting off, I said last week about NYC v SJ that, "it's hard not to see at least a 2-1 victory for NYC here…" And that's exactly what the scoreline ended up being, so kudos to me, I guess. Columbus continued their domination at home and beat Orlando by the score of 2-0, so their -160 price last week was justified. DC United got their first win of the season with a 2-1 win over Philly – and even though the bookies didn't have any confidence in a specific scoreline, they pegged DC winning all 3 points. Houston were priced with a slight edge over the Red Bulls, and even though the draw was more likely, they dutifully came through and won their match easily with a 4-1 score. Vancouver were slight favourites as well with their +130 price over LA's +210, but nobody saw them winning with a score of 4-2, so good on them for outpacing their projection.
Now as far as misses on the week, it's a bit of a mixed bag for the bookies. I say that because not a single road team won a game last week, so there were more draws on the board than you would typically see. And honestly, if none of the underdogs actually won, it's hard to judge the bookies too harshly for bottling the week's picks. Toronto v SKC and Seattle v Atlanta were both supposed to be fairly easy wins for the home sides, but both played to nil-nil draws. Chicago was given a pretty decent shot at beating Montreal outright, but the 2-2 draw negated that idea. And Minnesota and RSL were really supposed to play to a draw the way they had it pegged, but Minnesota came out and hammered RSL 4-2 to nab their first win. Minnesota may have the worst defence in the league at the moment, but RSL are probably the worst team. And finally, Portland should have easily brushed New England aside based on their pricing, but New England hung in there and secured a 1-1 draw to frustrate Portland owners. Valeri nabbed a Goal of the Year entry though, and continues to be the best fantasy/real life player in the league this year.
American Betting Lines Explained:
Before we get too much further into the article, here's a summary of terms and betting lingo so you can follow along.
The American betting lines work best when you think of things with a $100 base wager on underdogs, and a $100 return on favourites. For example, if you see a team is priced +180, that means that if you bet $100, you will win $180 profit. Conversely, if you see a team is priced at -180, that means that you would have to bet $180 to win $100 profit. Teams that are priced at anything more than +200 or -200 are considered to be big underdogs or favourites, respectively.
Also, keep in mind that when you see both sides of a bet priced right around -110, that means that the house has no favourite, and they're just looking to make money on both sides. Hopefully this helps you navigate finding the best value on the board for your fantasy team. After all, if the bookies price a team at +350, they're not going to be thrilled at having to pay out $350 for every $100 bet, so you can typically safely assume that any team priced that way will be a bust.
This week's line breakdowns:
Friday
Los Angeles (H) v Montreal (A): On reputation alone, this should be an easy win for the LA side. In practice, however, we're starting down a path in this league's new history in which LA aren't always a side that you have to fear. LA have played in two home games so far this season and have failed to win either of them. In fact, LA only have a single goal at home in 180 minutes of play to this point. Montreal come into this game at least now having a better sense of themselves on the road than they do at home. In the MLS's own special way, they've scheduled 4 out of 5 Montreal games on the road to start the season (because why not?). After losing their first road game of the year in San Jose, Montreal have at least made a good accounting of themselves and drawn their following two road matches in NYC and Chicago. The bookies, though, are sensing an end to Montreal's habit of getting at least a point on the road. They have LA priced at -145 to win with Montreal priced at +400. Montreal are tied for being the second biggest longshot on the board this week as a result. The over/under for this game is set at 3 goal with the over getting +110 and the under getting -135. So even though LA haven't found their scoring rhythm at home yet, they're expecting to mambo their way back this week.
Saturday
Chicago (H) v Columbus (A): Columbus are on a high right now, but Chicago have been better at home this year than people seem to give them credit for. Chicago have pulled 4 points from their two home matches this year, and they have scored a pair of goals in each of their games. And their scoring has been varied, all four goals were scored by a different player (Basti, Alvarez, Nikolic and Solignac). Columbus, despite their recent home success, have been a bit more limited in their road appearances. Out of their two road games, they've won one and lost one, but in each of those appearances, Ola Kamara has managed to snag a goal for himself. Perhaps it's due to Columbus not being as expressive on the road with their offence, but Chicago are being priced as a pretty decent favourite here with a +105 price to the Crew's +240. The over/under is again at 3 goals with the over being favoured at -120 (under at -105). Safe to say there should be some goals here, and it looks like the Fire are being given the nod for a 2-1 win if all goes their way.
New England (H) v Houston (A): I'm going to break from the pack here and say that New England don't impress me – others are pretty high on them, but I'm not. Not yet. For starters, the only thing they've really accomplished is a 5-2 win over Minnesota at home. And that's still their only win on the year – and putting up goals against Minny 'just ain't no thang'. But they're being given a pretty heavily favoured price this weekend, and they'll really have to work to earn it. New England come into the game with a -110 price to win compared to Houston's +285. Now Houston have only played one road game (a 2-4 loss to Portland), but their offence just doesn't quit. Cubo Torres has scored in every game for Houston this year and it looks like nobody has an answer to stop him. But it's not just Torres, the entire offence is purring right now, and all they do is put up crooked numbers. The Dynamo have scored 11 goals in 4 games and have yet to be limited to a single goal or less in any match. No surprise then that this game is also marked on the over/under at 3 goals with -110 paying both ways. I'm not saying that New England can't win this game – but that they're going to have to score in bunches again to do it.
DC (H) v NYC (A): This game is one that makes me think: "What do the bookies see that I don't?" Because they're definitely seeing something else, believe me. DC are only slight favourites here with a +115 price (nothing major in that), and NYC are underdogs at +240 (wait, wut?). The over/under is set at 3 goals with the over being favoured at -120 (under at EVEN money). So here's the thing: NYC have only played a single road game this year, and that was in the opener in Orlando where they lost 0-1. DC are coming off a win at home, but that was the first game this year in which they actually scored a goal; remember, they've been shutout in their other three games. And the kicker for me is that NYC already beat DC in Yankee Stadium this year – and that was 4-0! So what am I missing here? Is it reasonable that this could be a draw? With the prices as they are, that would be a stretch to infer something like that. Honestly, the only way to read those numbers is to think that the bookies really are giving DC the nod to win. I'm not sure I believe it myself, but it makes me shy away from making Villa my automatic captain pick this week.
Philadelphia (H) v Portland (A): Now this is a match that serves as a nice counterbalance to the previous line. Philly are being given +150 win with Portland getting +180. And that makes sense, neither side is really favoured to win, so a draw is definitely possible. But with the pricing this way, if either side does manage a win, it wouldn't be the most shocking thing in the world. Philly have homefield advantage, and Portland have a better team. The world makes sense again. The over/under for this game stands, again, at 3 goals. The over pays -120 with the under paying -105.
Philly aren't a great squad, but in their only home game this year they managed a 2-2 draw with Toronto. So they do have some capability to play to a result against a better team. Portland have won one and lost one on the road this year, and in neither game did they ever look dominant. You can probably assume Valeri will be in most teams again this week, but take a moment to consider that Valeri hasn't scored on the road this year, all 5 of his goals have come at home. In fact, Adi only has one goal on the road himself – Asprilla and Chara have scored the other two goals for Portland away. And these developing trends matter. Portland should be able to dominate a team like Philly, but the success they've had at home this year hasn't translated step for step to their road matches thus far. You may consider being truly brave and leaving Portland off your squad altogether this week. Just something to think about.
Toronto (H) v Atlanta (A): Many people will disagree with this, but the bookies have priced Atlanta as the other half of the tie for the second biggest longshot this week. Toronto are getting a very healthy -165 to win with Atlanta getting +400. And that's kind of crazy considering that Giovinco still hasn't scored a goal this year. Suffice to say, they're expecting some kind of output from the main man this week with the pricing the way it stands. The over/under for this game is currently set at 3 goals with -110 paying both ways.
Toronto have only played a single home game this year (again, because MLS) and managed nothing more than a 0-0 draw against SKC. And that's a bit worrying if you're Toronto because SKC really probably aren't as good top to bottom as Atlanta. Atlanta were huge underdogs last week on the road in Seattle too, and they managed to grind out a 0-0 result themselves. Should be interesting to see how this game plays out with Atlanta getting to take on a backup keeper in Toronto.
FC Dallas (H) v Minnesota (A): And now we arrive at the biggest line of the week, and once again, Minnesota are setting the yearly high mark for how badly a team is expected to perform. Dallas, after losing to Pachuca midweek, are coming back into league play. And even though we're in GW6, they've only played three league games to this point. Crazy, I know. They're really going to be hating life later in the year when they have to make up those games.
Dallas are being given a -240 price to win the game, and Minnesota are being priced at +700. Yeah, you read that right: +700. The over/under for this game is also the highest line of the week with 3.5 goals being the benchmark (over pays +115, under pays -145). It should be noted that Minnesota have yet to not hit the over in any of their games, nor have they failed to score in any of their games. So loading up with any Dallas players in the back could be problematic. The projection in simplest of terms is this: Minnesota will score something, Dallas will score more. Build your teams accordingly.
Real Salt Lake (H) v Vancouver (A): RSL get a new coach this week. So that's something. They probably need a new squad before they buy a new coach, but that's just my thought. RSL aren't good. In fact, they've been very bad this year. We all thought that Minnesota were awful, but RSL proved that even Minnesota can outpace a truly bad team. But this is the MLS, the league of the home team dominance, the league of parity at its finest. And as such, RSL are being favoured at +105 to Vancouver's +235. And since Vancouver just got reamed by Tigres, this might actually be a good chance for RSL to pounce and try to get some points.
The over/under for this game is actually one of the few that's set at the traditional 2.5 goals (over -125, under EVEN), and that kind of makes sense. RSL have been shutout three times in five games, Vancouver have been shutout in two of their four games. It really is a coin toss each week whether either of these teams will bother to score a goal or not. This is shaping up to be one of the real duds this week.
San Jose (H) v Seattle (A): This is one of those reputation games that will probably trip people up in their team selections this week. Just by name recognition alone, people will gravitate towards Seattle somewhat, especially if they think that San Jose are a pushover in this spot. Truth is, San Jose have won the full 6 points from their two home matches this year (wins over Montreal and Vancouver), and Seattle have only managed a single point from their two road matches (loss against Houston, draw to Montreal). So when you look at it in those terms, it's not big surprise that San Jose are being given the favoured +110 price to Seattle's +240. And nobody is expecting big fireworks here either; this is the second game with the 2.5 over/under line (over -120, under EVEN). Remember, it's not me telling you that Valeri and Lodeiro are bad bets this week, the bookies are saying it.
Sunday
Orlando (H) v NYRB (A): Safe to say people are a bit down on both of these teams right now, but Orlando are favourites here, and I think it's completely justified. The Red Bulls have only scored 3 goals themselves this year, and they have a pair of opposition OG's to augment that total. But 5 goals through 5 games is a definite dip in production from their former levels of play. Orlando have only played three games this year (one game was postponed due to weather), but they've won both their home games convincingly. So when I see Orlando priced at +125 with NYRB being given +205, I'm ok with it.
The over/under line for this game is set at 3 goals (over at -135, under at +110), and even with NYRB's problems scoring, it's understandable. Every game that the Red Bulls have played on the road this year ended up with the game going over the betting projection (see, that's why we keep these stats). The Red Bulls have a -4 GD on the road this year, and they've conceded a whopping 8 goals in those three games. With results like that, loading up on an extra Orlando attacker isn't the worst idea.
SKC (H) v COL (A): I'm not sure which game will be worse this week, the RSL game or this game here. Believe me folks, this game is not looking good in any sense. SKC are favoured simply because they're at home. They're being given a -115 to win – and even that seems a bit too generous. Colorado are being priced at +265, and that number is essentially meaningless because who actually bets their own money on Colorado on the road? I kid, I kid.
The over/under for this game is set at 2.5 goals with the under being the favourite (the only one this week) at -115 with the over only getting -105. And here's why: SKC have played in four games this year and been shutout in three of them. Colorado have played just a single road game this year, and they were shutout in that match too. So yeah, another couple of teams that aren't really about that offence. So truth be told, if you're looking for defence this week, this is probably the game for you. Take four from SKC across the back and hope for the best.
Player Picks:
As I said before, Diego Valeri is going to feature in many teams because he holds a double digit lead over anybody else in the fantasy scoring department. Sitting now at 50 points through 5 games, you'd expect him to average about 10 points per game, right? Listen, even American math classes teach us the basics. But it's simply not the case. For as dominant as Valeri has been at home, he's been equally pedestrian in road games averaging just 4.5 points per match. Understandably, he has a higher potential than 99% of the players on the board, but if you've already given him two chances on the road and been burned…well, let's just say if it happens a third time, that's on you.
Looking towards the big favourites of the week, Dallas should be high on your shopping list. Minnesota is going to allow goals, and Dallas probably have some frustrations to work out besides. Take Maxi Urruti if you like following the herd, or take Cristian Colman if you're a fantasy hipster. Kellyn Acosta is also a great shout at $6.9 this round.
After Dallas, the next biggest favourite on the board (based on payouts) are actually Toronto FC. So this may be that time to take Sebastian Giovinco if you've been holding off thus far. At this point, it's just a numbers game. He hasn't scored yet, and you know he will eventually. You'd hate to not have him on that week when he finally puts 2+2 together (again, American math class, I'm keeping my mathematical metaphors simple).
Finally, Cubo Torres should be, in my opinion, in everybody's team until somebody shows up to stop him. His recent run of form has been phenomenal, and he can't be ignored. In fact, I wish the league would go back, hire Houston's coach from last year for a day and then fire him all over again. He deserves as much. Cubo Torres has waited longer than most for his spot to shine, and he's taken full advantage of his moment.
And if you're looking for defence? It sounds bad to say, but really look into SKC or RSL for the home field advantage in what look to be two horrible, low-scoring affairs. Tim Melia from SKC is still the highest scoring GK in the game, so that makes that decision a bit easier. But as far as rounding out your defenders, Medranda and Opara should take precedence over Besler because of the price savings – but Besler should be considered just in case he performs up to his true level against a subpar offence.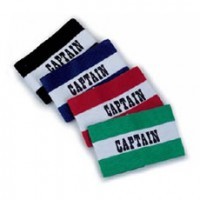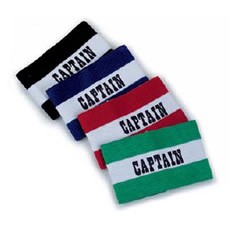 As I have them ranked:
Cubo Torres
Giovinco
Max Urruti
Basti (after seeing the way Chicago plans to use him, he could get some goals)
Cyle Larin
Don't forget to stop by mlsfantasyboss.com to catch up on their great weekly articles that lead into the deadline.
Thanks for reading: MLS GW6 Tips Fantasy Major League Soccer This article was written by Guy Sanchez (FootyFantastic)