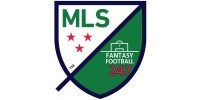 Welcome to MLS GW9 Tips Fantasy Major League Soccer. Last week, I advocated pretty hard against taking any San Jose players in a double road game scenario. And even though they got that initial clean sheet in the back for good points, far too many people put their hopes into Wondolowski. And now we'd like to take a pause here in this article for those Wondo owners to think about how stupid that was. While you sit in silence and consider your actions, the rest of us will be pointing and laughing at you. It's no less than you deserve.
…1
…2
…3
I have to admit, I didn't take much pleasure in laughing at you during the pause. The point of me writing a million words per week (which is probably 999,999 more words than this fantasy game deserves most of the time) is for you to become a better MLS fantasy player. So that punishment hurt me more than it hurt you. At least that's what our parents used to tell us, the liars that they are. I have kids now. No punishment I've ever given them has hurt me in the slightest. But you picking Wondo? That cuts me deep. Real deep. Let's do better this week, eh?
THIS WEEKS DEADLINE IS 00:30am UK TIME Saturday. (That's Friday night, basically)
TO JOIN THE FF247 LEAGUE JUST CLICK HERE OR THE CODE ITSELF IS 1543-573
Bookies' Odds and Analysis – Last Weeks Recap
Even though we had a 12 game schedule, and only 3 road teams actually managed wins, the bookies still had a bit of a down week. You usually expect around 20%-30% of the road teams to win, maybe less. So that's not really out of the ordinary. The problem really was New England fooling everybody into thinking they had a bit of winning in them. Their two draws (against San Jose and DC) really set the bookies back a bit in their predictions. And even though Philly and Montreal played to a draw, they actually really had Philly pegged to win that game. Also, Atlanta, Orlando and Seattle all winning on the road wasn't really predicted on any level. So yeah, it was muddled for the bookmakers last week.
They did however have their canny picks that I wouldn't have seen coming had it not been for their help. Toronto crushed Chicago 3-1 (and here we all thought Toronto were anemic and Chicago were full of German vigour). Houston, Portland and Dallas all won in predicted fashion. But it was NYRB shutting out Columbus at home was the standout pick from the bookmakers I think. Columbus have proven attacking options, but they were stifled in front of the 100 fans at Red Bull Arena. It's not often we see the book go around 50/50 in their pricing of the favorites, so expect them to right the ship this week.
American Betting Lines Explained:
Before we get too much further into the article, here's a summary of terms and betting lingo so you can follow along.
The American betting lines work best when you think of things with a $100 base wager on underdogs, and a $100 return on favourites. For example, if you see a team is priced +180, that means that if you bet $100, you will win $180 profit. Conversely, if you see a team is priced at -180, that means that you would have to bet $180 to win $100 profit. Teams that are priced at anything more than +200 or -200 are considered to be big underdogs or favourites, respectively.
Also, keep in mind that when you see both sides of a bet priced right around -110, that means that the house has no favourite, and they're just looking to make money on both sides. Hopefully this helps you navigate finding the best value on the board for your fantasy team. After all, if the bookies price a team at +350, they're not going to be thrilled at having to pay out $350 for every $100 bet, so you can typically safely assume that any team priced that way will be a bust.
This week's line breakdowns:

Friday
Toronto (H) v Houston (A) – Toronto are back in the driver's seat once again this week as one of the most favoured prices on the board. Toronto are getting -170 to win with Houston getting a whopping +475 to secure all the points. And this game is going to trip people up because Houston have been so dominant at home, that they're sure to be included in several squads. But a +475 price? That's really not giving them a chance at all. And when you look at the splits for this game, it kind of makes sense. Toronto haven't actually lost a game at home this year, but they started out their home games with a pair of draws before putting Chicago to bed last week. Houston, on the other hand, are as dismal on the road in a nearly equal proportion to how dominant they've been at home (I read that sentence back three times, I think it makes sense – but you know what I mean). Houston's two road matches this year have both ended in losses – and both by margins of 2 goals. No surprise then, with Giovinco getting hot again, and Houston conceding on the road, that the over/under for this game has been set at 3 goals (over at +110, under at -135).
Saturday
Montreal (H) v Vancouver (A) – This will be a shock to some, but Montreal, even though they aren't the biggest favourites on the board this week, are still heavily favoured in their own right. Montreal get a lot of stink due to their road performances, but they've managed well enough at home to this point. And that's the problem, we're in GW9 and Montreal have only played two home games (only in the MLS is this a thing). Imagine if Houston only had two home games to this point and we were only judging them on all of their road work? It would be a vastly different perception of the same team. Now, I'm not saying that Montreal are even that good at their core, I'm just trying to get you to see the nuts and bolts of how this league really works. Great teams can look mediocre to bad on the road, and bad teams can look half decent at home. Sometimes that's the only reason a bad team will beat a superior team.
But for the purposes of this game, Montreal aren't playing a good team. They're playing Vancouver. And as such, they're being priced at -120 to win with the Whitecaps getting +330. Now this isn't as lopsided as the Toronto v Houston game, but it's still a big enough disparity that you should take notice. Montreal have 4 points from their pair of home games, and Vancouver have lost all three of their road matches and sit on a -5 GD whilst away. On paper, this looks pretty cut and dry. The over/under for this game is set at the standard 2.5 goals with the over being favoured at -130 to the under's +105. Reading the tea leaves here, this is a scoreline that the bookies are saying should go 2-1 to the home team.
Orlando (H) v Colorado (A) – Orlando have really built themselves a head of steam here, and even though we know that surprise game is going to nip them at some point, I can't see Colorado being the team to bring that about. Orlando are being given -125 to win with Colorado getting +340, and you have to say that's probably fair. Orlando have been spotless at home, winning all four of their home contests with a pair of shutouts to boot. Colorado have lost all three of their road matches on the season and have only put forth a single goal from those three matches combined. So it's titling heavily here towards Orlando. The over/under is set at the standard 2.5 goals with both sides paying -110. This is probably due to the fact that Orlando haven't actually scored more than 2 goals in any of their home matches themselves. So even though Orlando are by far the better side, it wouldn't surprise anybody if they came out with another 1-0 scoreline.
Columbus (H) v NYC (A) – I have a sense that people are going to approach this game emotionally. I don't know, it's just a hunch. There's a lot going on here that you have to consider. First off, David Villa has been ever-present in some fantasy squads, week in and week out. People don't really care if he's home or away. And Columbus, despite being really good at home, were embarrassed last week against NYRB. It just gives me an inkling that people will shy away from Columbus due to their play last week, and they'll lean heavy into NYC based on Villa's form and his team looking to bounce back from their own defeat last week. I don't know, I could be wrong though.
The point is this: both of those tactics above would (probably) be the wrong choice. Columbus struggling on the road is nothing special, all teams do. And picking Villa out of habit might also be dicey. First, consider that Columbus are being priced at -115 to win against NYC's +305. And the over/under is set at 3 goals with both sides paying -110. Nobody is expecting NYC to win here, nor is anybody certain that it will be a shootout. In fact, the Crew handle themselves pretty well defensively; Columbus have a +4 GD through their four homes games (8 GF, 4 GA). And NYC have lost two of their three road games, but Villa has managed to score in two of those games. You know what, on second thought, maybe Villa isn't a bad pick – but I'm not going to build my team based on any player's ability to continually score goals on the road. Just bad business that.
NYRB (H) v Chicago (A) – Our most heavily favoured team of the week are the Red Bulls. They're getting -185 to win against Chicago's +500 price. I mean, big German international or not, +500 is saying that of all the teams playing on the road, yours is the absolute worst. And you know, with the way the Red Bulls have conducted themselves at home, this pricing is probably pretty fair. The RB have won three of their four home contests this season, with a draw thrown in against RSL of all teams. But the key stat is that they've yet to actually concede a goal at home to this point. That's actually pretty incredible when you think about it. Meanwhile, Chicago have played three road games and have only managed to score 2 goals total en route to their -6 road goal differential. This game is pretty cut and dry barring some major lineup shifting. The over/under for this game is set at 3 goals with the over getting +105, under at -125. Don't be surprised though if this ends up 2-0 to the home team based on how they have that laid out with the under being favoured.
FC Dallas (H) v Portland (A) – This game is pretty straightforward in its pricing. Portland will be without their star man, Valeri, and Dallas are perfect at home with a pair of shutout wins from their three games. No surprise then that Dallas are getting -135 to win with Portland getting +385. Does the fan in me think that Portland have a chance? Meh, after last year I still don't actually expect Portland win whilst away, and I'm shocked they've won two away matches already. But Dallas, even though they're not as flashy as we all thought they'd be, are still incredibly efficient and adept at getting results – so I'm not going to hold out too much hope for PDX here.The over/under is at the standard 2.5 goals with the over being favoured at -125 (under pays EVEN money). This should probably go 2-1 Dallas based on prices.
Minnesota (H) v San Jose (A) – If there's one game that's definitely up in the air this week, this is it. Minnesota are being given +145 to win with San Jose getting +185. That's about as close as it gets, folks. The bookmakers are trying to get some money on both sides of the bet, and they don't have a good sense of which team has the goods to come out on top. We already know that San Jose went on a two game road trip and scored zero goals – but against Minnesota, they might have a better chance of snagging one or two. And Minnesota, renowned for their high scoring games, just got their first 1-0 victory last weekend. Honestly, nobody thought that Minnesota had a clean sheet in them. But they continue to confuse and confound this fantasy game of ours. So due to San Jose's lack of ability to score away, and Minnesota somehow playing in a low scoring game, the over/under for this match is set at 2.5 goals with the over getting -120 (under pays EVEN). I should add that this is only the third time all year that Minnesota have been priced on the standard over/under line of 2.5 goals – and of course, both previous times ended up with the game going over.
SKC (H) v RSL (A) – SKC don't score much on the road (I know, it's a theme here), but they've been really decent at home this season. In their three home games thus far, SKC have two wins and a draw – and aside from their home opener, they've put up crooked numbers each time. And this is one of those exercises in perception, because even I was shocked when I went back and looked at the actual output from SKC at home. We just get so used to thinking about a team being low scoring, that we apply that rule about them erroneously across the board. So truth is, they've been "prolific" at home, as much as a team can be in three games anyway.
So it's not as much of a shock when you see SKC priced at -165 over RSL's dismal showing of +475. In all actuality, this should be an easily winnable game for SKC based on recent form from the two sides, and the bookies agree. The over/under for this game is set at the standard 2.5 goals with both sides paying -110. So we don't have a lot of confidence in how much, or how little, scoring we'll see here, but the idea is that SKC will do what's necessary to maintain the advantage in the match.
Seattle (H) v New England (A) – Seattle came out of nowhere last week and crushed LA. And theirs was a game that may have broken the mold for themselves going into the middle of the season. We knew they had talent, but the talent wasn't producing – and I even got my jab in at them about how Bruin was tied for their team lead in scoring. Well, that's not quite the case anymore. Maybe Dempsey has now fully integrated into the system that Lodeiro and Co. used to win the title last year. Or maybe moving Morris a bit farther out of the direct path of Dempsey. Who knows? The fact is, LA are bad, but Seattle didn't just beat a bad team, they showed that they still have the pieces in place to be a decent squad themselves.
And New England showed their true colors last week. They've had their moments, but to only get a couple of points from a pair of home games against San Jose and DC? Just not good enough, are they? As such, this week sees Seattle as the huge favourites with a -150 price over New England's +400. And anybody who would argue with that pricing is probably related to an actual Revs player. The over/under is set at the standard 2.5 goals, which is a surprise, but the over is favoured at -130 (under at +105). Really should be a 2-0 or 3-1 Seattle victory this time around.
LA (H) v Philadelphia (A) – When LA tweeted this match preview this week, I duly made fun of them for promoting a game between the 20th placed team hosting the league worst 22nd place team. And I was proud of myself for taking a stand against bad football. And this is why I'm on the payroll here and not at MLS; sometimes the truth can't be bought, it must be given freely.
Even as bad as this game is, LA are heavily favoured with a -135 price compared to Philly's +370. And honestly, it's going to be Alessandrini vs Sapong and Alberg. The rest of the field is just filler. But kudos for those few players for standing out in bad squads. The over/under for the game is set at 3 goals with the over paying +115 (under favoured at -140). Should be some scoring here, but nobody who watches will be winning.
Sunday
Atlanta (H) v DC (A) – DC pulled off the miracle draw last week, along with a miracle pair of goals on the road. Both of those things don't often happen for DC. And if these prices are to be believed, they shouldn't happen this week either. Atlanta are strong favourites with a -140 price to DC's +385. Atlanta don't have much of a track record at home yet, but they've only had a couple of games there. And since we're seeing home teams dominate on the regular, this shouldn't be a problem for the greatest team ever assembled on American soil (at least that's what their fans would have you believe, just ask them). The truth is that DC are kind of hot garbage on the road, and they shouldn't factor into your equation as an obstacle for a team like Atlanta. The over/under for the game is set at 3 goals with the over paying +110 and the under getting -135.
Quick Look – GW9 Biggest Favourites
So as to better serve anybody who would stumble onto this article for FMLS advice, I've decided to list the five biggest favourites at the end of the breakdowns for a quick reference. I've heard a lot of people try to quickly assemble their teams 15 minutes before the round locks – and you're not going to be able to read that article above in 15 minutes and simultaneously set a team. If nothing else, if you build a squad consisting of players from these rosters primarily, you'll end up with some goals and decent returns. So if you're under the gun and need to make some quick moves, gravitate towards these teams:
#1) NYRB (-185 price over Chicago's +500 = 685 points in difference)
#2) Toronto (-170 price over Houston's +475 = 645 points in difference)
#3) SKC (-165 price over RSL's +475 = 640 points in difference)
#4) Seattle (-150 price over New England's +400 = 550 points in difference)
#5) Atlanta (-140 price over DC's +385 = 525 points in difference)
Player Picks
Given the fact that NYRB are the biggest favourite on the board, you'd naturally want to start to gravitate towards the mainstays of BWP and/or Kljestan. But in all honesty, with Royer converting a PK last week and Muyl being the team's leading scorer at home, there may be better options out there from the Red Bulls. Also, until this team actually concedes a goal at home, anybody in their defence is fair game to give you a good score.
Once again Giovinco should be high on your list of targets. His brace was great, but he had a goal in his home game prior to that as well, so he's definitely at the start of a trend. He's expensive, but he paid off better than every DGW player save Nguyen last round. Also in that category of outpacing DGW'ers, Clint Dempsey turned in a stellar score and should be heavily considered for your selection this week. But you could also slot in Lodeiro, Morris or Jones and really flush out your rave-green lineup. They may not be quite as heavily favoured as the Red Bulls, but they're in the right game to do something big.
SKC should draw some attention, but nobody in their squad has taken over as the scorer of choice. In their 5 goals at home this year, four different players have contributed along with an OG. So investing in attack will be a bit precarious. However, due to the price disparity, I would say that you should probably look towards Medranda and Belser from their back line. Both players lead the team in fantasy points anyway, so there's not much of a risk of them burning you too badly. And then if you feel strongly about it, throw in either Dom Dwyer or Ilie Sanchez depending on your budget. Like I said, with this team the scoring has been incredibly varied. So banking on goals from any one position has some risk involved.
And finally, Almiron or Villalba from Atlanta will come good, and they'll be popular picks as well. Alessandrini at home should be considered, though his price means you'll have to sacrifice somewhere else. I like Meram at home, no matter the opponent. And Maxi Urruti playing against his old club, with no Valeri to anchor them, could pay off. And Cyle Larin is soon to be sent off to Europe (we all know it), so you may as well get in on his goals while he's still here.
But my secret pick of the week has to go to Anthony Jackson-Hamel from Montreal. Now hear me out on this one, because it kind of makes sense. AJH is only priced at $5.2, and he's been a super-sub to this point. In fact, he's only played 37 minutes in the past two weeks combined. But he's scored 3 goals in those 37 minutes. I'm not kidding. He's garnering so much attention that even TSN (Canada's version of ESPN or Sky Sports) are calling for the kid to start. And why shouldn't he? In his short amount of time, he's already nabbed as many goals as Mancosu and Oduro combined. And at his price, he frees you up to nab a Giovinco or Dempsey or Alessandrini. You can safely start him and have him sub off if he doesn't play. Or even better….he's probably the best candidate for a swicheroo we've had all year. Now I don't play the switcheroo – hate it as a matter of fact – but his price, start time and ability make me want to reconsider for this week. Whatever you do, make room for him on your roster this week, you may be very pleasantly surprised if you do.
Captains Picks (my rankings)
#1) Giovinco – 3 goals in last two home games, hard to deny.
#2) Clint Dempsey – The goal and assist were nice last week, but his 3 BP's were nice too.
#3) Cyle Larin – 6 goals (2 braces) on the year, he's too good for the U.S.
Don't forget to stop by mlsfantasyboss.com to catch up on their great weekly articles that lead into the deadline.
Thanks for reading: MLS GW9 Tips Fantasy Major League Soccer GW9. This article was written by Guy Sanchez (FootyFantastic)