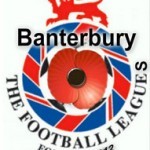 The Banterbury Cup is the Banterbury League version of the FA Cup, where the league table is thrown out of the window and the minnows in the lower leagues can pit their fantasy football expertise and attempt to cause an upset against those teams in the top leagues.
All 80 teams enter the Cup at the start of the season and ties are played every 5 game-weeks on a knockout basis until GW35 when the remaining two teams compete in the final to see who will be crowned Banterbury Cup Winner 2013/14.
The Banterbury Shield is our version of the Champions League, where the top 4 teams from the top 4 divisions on Christmas Day are drawn into 4 groups and play off for the chance to progress to the quarter final stages. They will take place over 2 legs in GW31 and 32, then the semi-finals are in GW34 and 36. Who will be crowned the ultimate Banterbury Head to Head Shield winner come GW38?
Qualification Leagues
From next season the hope is to run 4 H2H qualification leagues consisting of 20 players in each with the winners from each league earning an invite into the main league. There will also be an opportunity to qualify for the Banterbury Cup, so everyone who registers will get a chance to play some of us so called experts in a one off tie and the chance to become a fantasy football legend. Details will follow later in the season, but to register your interest please e-mail  – banterburyleagues@gmail.com
All things 'Banterbury' are run by the league administator Bench and he will post updates below on upcoming fixtures for both the cups and the shield and anything relevant to the Banterbury leagues.
Whilst we usually encourage comments we would ask that this section be kept free of general chat so that Bench can post his updates.
Banterbury Roll of Honour 2013/14
Banterbury CL Shield Winner – Gallowgators – Gallow
Banterbury CL Shield Runner up – Cookie's Monsters – Steve Cook
Banterbury FA Cup Winner – Horse FC – Harry Vernon
Banterbury FA Cup Runner up – Bocadillo Allstars – Paul Lewis
Banterbury Premier Winner – Cookie's Monsters – Steve Cook
Banterbury Premier Runner up – Pork n Cheese United – Miguel Lopes
Banterbury Championship Winner – Shylass @ the finish – Nigel Rowe
Banterbury Championship Runner up – Buzzilona – Geordie Bees
Banterbury League 1 Winner – CFC (Awesome) – Special One
Banterbury League 1 Runner up – FC Eire Lilium – Craig Aubrey
Banterbury League 2 Winner – ChorleyRocks – Paul Morgan
Banterbury League 2 Runner up – Busby Babes – Paul Davis
Banterbury Classic Qualification League Winner -The Cape Bulls -karim Zindani
Banterbury H2H Qualification League Winner – Mystic Devils – Salman Masood
UFPL Banterbury Winner – Inittowinit – Adam Alcock
UFPL Banterbury Runner up – Owls Rule (Ultimate) – Alex Ball