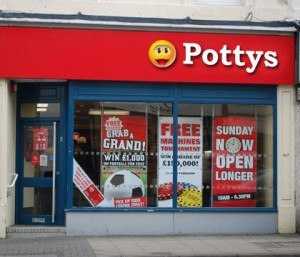 Hello my band of Potty Punters are you over the International Break yet? Stopped shaking with your FPL withdrawal have we?
Well fear not as a fit Potty brings you a mega Competition this week from my newly decorated office. But before that, let's look back at the Gameweek 12 winner's and riders.
"JUST PREDICT" – was a simple game but many flopped badly apart from two Punters, yes Turbo and Nishant got 2 a piece Predictions correct so the tiebreaker was called on and……TURBO,TURBO, TURBO you have won.
[clear]
[clear]
" PAELLA or ROAST BEEF " – was a flash International Competition which saw the above inform Potty phenomenon….. TURBO win again.
Turbo e-mail me at prctr_dvd@yahoo.co.uk for a Xmas delivery.
Let's Play – "Saturday Teatime, Sunday, Monday Football"
A – Select 5 Players.
B – Highlight one as your Captain for double points.
C – Select your men from these teams only, all from one team or mix-n-match.
D – MANCHESTER CITY / WEST HAM / CRYSTAL PALACE.
E – Potty Punter with the most points wins.
[divider_1px]
Thanks for reading International Break Round Up.
Potty
[divider_1px_dashed]
[row][span6]
Vote on our Captain Poll Now

[/span6][span6]
Fixture Tracker
[divider_1px]
It's time for your fantasy manager job to finally pay off.
Gather your friends and foes and see who has the best strategic skills in fantasy football!