Welcome to Fantasy Football Fixture Analysis Gameweek 23. You'll have to forgive me if my first shot at fixtures turns out a little bit out of sorts. After questioning whether our investment in this early DGW I caved and invested a -8 in Ogbonna and Eriksen. I got knocked out of the Cup by a Son goal that salvaged a point for my beloved Spurs. I don't know what to think… While every point in the league is important I think I would have taken the Ogbonna CS and given my self something to continue playing this miserable game for. As it is, I saw all red arrows and am wallowing outside of the top 600k, with very little to play for as I got beat by my wife in my family head-to-head league… again…
So, why would you bother to read on then? Good question! My only defense is that I am doing much better in the Barry and Paul competition than in actual FPL, which is very similar to the nature of a fixtures article. So, without further ado and with no more pandering for pity, here are my thoughts on the fixtures for Game Week 23!
There is no early match, which sucks as I usually get to watch just one half of a soccer game in peace and quiet before the kids are awake. Sorry, digressing again. So we kick off the game week with six matches at 9:00 in the morning. That's right, I'm using central time in the USofA. Let's see how you all like having to do the math for once to figure out what time the match is on! Man, I really am in a foul mood… Now, back on track with those six not-so-early kick-offs.
The All Important Fixture Tracker…
Gameweek Tracker GW23-28




Chelsea vs Leicester

Chelsea have really been pretty good defensively this season, especially at home. Before their 2-2 draw with Arsenal last gameweek they had kept four clean sheets on the bounce. Three of them were at home. They've kept 11 Clean sheets this campaign, with 7 of them being at home. Included in those 7 are Arsenal and ManU. They did keep a blank at home against early-season Everton, but that's no great accomplishment. That one can go to the cutting room floor along with the "they kept Swansea from scoring" highlight as well. This form has seen two of their defenders top that category in FPL and Courtois has crept up to fourth as well.
Scoring goals has been their issue really. Big money Moratta hasn't really panned out that well. He had 6 in his first 6, but has only 4 in the 16 matches since. Hazard has shown potential to explode, but has left his owners wanting. The only player scoring more than his share is old trusty Alonso, their leftback, left mid most talented striker. They're up against a Leicester defense, and team in general, that had been on a bit of a resurgence, before wavering over the past 3 weeks.
In short, Chelsea should win this one, but I don't think it'll be a walk in the park by any means. Both teams got stuck with a 3rd Round FA Cup replay against lower league opposition with underwhelming 0-0 draws, so they won't have taken any confidence from their weekend fixtures. I'll go with a 2-1 victory for Chelsea. Barry & Paul, are you writing this down?!?!


Hodgson's Palace host Boring Burnley

To be fair, that's a little harsh on Burnley, but I'm cranky today so I'm gonna go with it! This one is a case of "can't defend but loves attack" versus "can't really attack but defends really well."
Should be an interesting matchup, as the turf on either side of the halfway line will get 45 minutes of abuse. Burnley succumbed to a 1-0 loss at home to Palace in week 4.
Burnley, quite expectedly, lost out to a full-strength Man City side in the FA Cup, which is probably better for them as they try to win that last Europa league birth. Of course, Arsenal won't want to give that up! Especially now that they've crashed out of the FA Cup to 10-man Nottingham Forest! Wait, this isn't the section on Arsenal? Whoops. I was starting to feel a little bit better too…
Palace have been quite bi-polar really. They won 3-0 away to Leicester in GW18, followed by a 1-1 draw with Swansea, followed by a 2-3 loss to Arsenal that they looked like winning, only to grind out a 0-0 against Man City in the following match. This one could go either way, but I think that a resurgent Palace will manage to score a couple against Burnley, but I think they will fall victim to a late collapse and it will end in a 2-2 draw. Mind you, at the time of writing Palace haven't played their FA Cup match, so if this doesn't happen then I'll just blame it on the Cup!


Huddersfield host West Ham

I've got to be honest, a toothless Huddersfield vs a West Ham team that only scored vs Spurs with a ridiculous shot from a ridiculous player who scored just his 3rd goal in the past 3 seasons. Un-friggin believable… Sorry, I digressed again. Still painful…
West Ham have, against all odds, had their season turned around by the legend that is David Moyes. While many people, particularly Everton fans, won't want to admit it, Moyesie has found a way to inspire his men. They managed to take 8 points from the festive period, climbing their way out of the drop zone. On the other hand, Huddersfield took 6, which isn't a poor showing at all. I just get the feeling that they are overly reliant upon a defense that has begun to ship more goals. I fear it may be the beginning of a downturn for them.
It's no secret that Huddersfield just don't score many goals. And with West Ham's newfound defensive stability I'm gonna back them to keep Huddersfield from scoring. On the flip side, West Ham have also started scoring a few goals. Between Arnautovic, Carrol, Lanzini, Antonio, and Hernandez they have the pedigree, but can they put it together and continue finding an end product? I think they will and I see them finding the net a couple of times to win it 2-0.


Geordies Host the Swans

If the Swans are going to find a way to survive the drop then it is going to be with surprise wins against teams in the bottom half of the league. Cue Newcastle. With two wins and a draw in their last four matches, Newcastle seem to be on a bit of an upturn. But they've still just taken 22 points from 22 matches, so as much as Rosco, Milburn, Magpies and others would like to get excited, I still don't think they're out of the woods. Rafa will see this as a must-win, though, and the pressure will be on them to put a little distance between them and the host of teams vying not to be the team that gets relegated with Swansea and West Brom.
Both teams will really be going for this one, and I could actually see the neutral enjoying this one … if they actually tune in. I think Newcastle is better equipped coming out of the busy festive period. On top of that, they're playing at home. I see a Newcastle victory 3-1. Just another nail in the coffin of Swansea's survival hopes.


The Struggling Hornets Host the Stuttering Saints

While both went through in the FA Cup against lower league opposition, neither has been any good in the league of late. They've each taken just 3 points form their previous five fixtures. This sees the Saints one place off the drop zone on goal difference alone. Not only that, but they've sold their only really top class player in this window. Without a few key signings this window they could find themselves in a real relegation battle!
The Hornets, on the other hand, have managed to lose to Swansea, Brighton, Huddersfield, Palace, and Burnley all since the beginning of December. That's losses to the 7th, 11th, 12th, 14th, and 20th placed teams all in a matter of 6 weeks. For a team that started so brightly and who's shown so much potential, this run has been terrible. The fact that they still sit in 10th is just a testimony to how bad those below them have been! They really need to rediscover their early season form or they too could find themselves in a tight spot come May.
Southampton will take hope from their opposition's recent results and, I believe, add themselves to the list of bottom half teams that have beaten the Hornets in recent weeks. 3-2 in favor of the Saints is my prediction.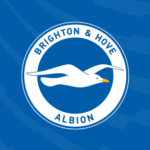 WBA Welcome Brighton to the Hawthorns

Well let's see, that's Palace vs Burnley, Huddersfield vs WHU, Newcastle vs Swansea, Watford vs Soton, and not West Brom vs Brighton. Some really exciting matchups this week then. How to make this interesting…
West Brom managed to let Andy Carroll score 2 against them last time out, but drew with Arsenal and a rejuvenated Everton in the two before that. Those were their only 2 points in the last 5 matches though, as they even managed to let Stoke beat them AND score 3 goals in the process. Oh yeah, and they (expectedly) lost to Man United. They really are bad, and Pardew hasn't really helped.
Brighton haven't been excellent, particularly when it comes to scoring goals, but they have been ticking over the points. Six points from their last five matches during the busy festive period is actually really good. Only the current top six did better through this period. And as luck would have it, they get to travel to the Hawthorns and get their scoring groove back. Chris Hughton's men could really see themselves up into the top half come Saturday evening, and if I was a betting man then that's the way I'd be going in this one. Brighton should win comfortably 2-0.


Spurs Swing Wide the Doors to the National Stadium and Welcome Everton

I should have just asked someone else to write this as I'm still a little miffed by our inability to score against West Ham until the 84th minute. Aside from a loss to Man City, Spurs have been in pretty good form recently. 3 wins and a draw in the last 4 has seen us settle into 5th place, just 3 points behind Liverpool in 4th and 2 points above our red neighbours in 6th. With City running away with the title it looks like it will be 5 teams fighting for the other 3 Champions League places. This match against Everton is one that we must win, particularly on the back of dropping 2 points vs West Ham.
Everton haven't won since GW18, but that was against Swansea so it doesn't really count. They have losses against United and Bournemouth, as well as draws with WBA and Chelsea since then, so not good at all. They've threatened to put together a half-decent season at times, but then fallen back into poor form. It's tough to predict what sort of Everton squad is going to show up on a given day. Bolasie back in the squad gives them a different dimension to their attack, plus they are finally rid of Mirallas (and Barkley). Things may just be looking up!
Anyway, I don't know if I'm just hopeful or realistic, but I see a 3-1 in favour of Spurs here. Harry Kane back on track with a brace should do nicely.


We move on to Sunday, With Bournemouth Hosting the Gunners at 7:30AM CST

Bournemouth sit just 1 point above the relegation zone, but they have take 5 points from their last 3 fixtures, scoring 7 goals in the process. The 2 matches before that were both 4-0 losses against Liverpool and Man City. I would expect them to be up for this one and set out to score goals, as they are unlikely to keep Arsenal's offensive weapons at bay.
Arsenal, on the other hand, are coming off of a 4-2 loss to 10-man Nottingham Forrest in the FA Cup and they're in the midst of a transfer window that could see their two biggest stars leave. They are in need of a strong performance and I think they will give it. It'll be a case of who can score more though I think. My prediction is 3-2 for Arsenal.


Next up is the one to watch: Liverpool play host to Man City!

This one should have plenty of fireworks, although Countinho won't be influencing things from his penthouse somewhere in Barcelona. There should be plenty of attacking talent on display to keep us all more than entertained for the entire 90 minutes. If someone is going to break City's unbeaten run then I think it could just be Liverpool at Anfield. City showed a little vulnerability when they were held to a draw by Palace, so maybe Pool can be the ones to break this run. I wouldn't bet on it, but I wouldn't be surprised by it either. Just to put my money where my mouth is, I'm going to go with a 3-2 victory for Liverpool!


Monday's Match: United host Stoke.

If you own a Stoke player then put your hand up and be counted. Oh wait, that's me. Well surely anyone who has a Stoke player has Shaqiri or has gotten stuck with that Choupo Moting fella right? Okay, Crouchy is a cheap third striker if you're playing a 3-5-2. Hold up, I have a Stoke defender? Really, Kevin Wimmer? Oh dear Lord how did that happen in the first place and why is he still sitting there?! Right, there's analyziz to be done.
Stoke are looking like the third of the three stooges that will go down this season. The only way is if they can get Big Sam to save them… oh wait, hes already doing that… Well what about Roy Hodgson? Him too. Is Harry Redknapp available?!?! Oh boy, this one should be a United victory and it should get ugly. I'm going to be gracious and say United win 3-0.
Let me wrap this up by recommending a few teams for the upcoming gameweeks and disparaging a few others. There are some obvious ones that I'm going avoid for the sake of it being obvious. City will win almost every match left so you should buy. Swansea, WBA, and Stoke at still really, really bad so you should sell and avoid.
Favourable fixtures
1. Arsenal: Bournemouth (a), Crystal Palace (h), Swansea (a), Everton(h), Tottenham (a).
They have a great run, and I've been tough on them, so I'll put them in here. You may have to wait and see what is said about Sanchez and Ozil, but this is a really sweet run for them. At least cover a defender like Mustafi/Monreal.
2. Chelsea: Leicester (h), Brighton (a), Bournemouth (h), Watford (a), West Brom (h).
I mean, that is a sweet set of fixtures. But who can you trust? Not Hazard or Moratta. Pedro and Willian are inconsistent. Then there's that other forward, what's his name? Oh yeah, Alonso!
3. Man United: Stoke (h), Burnley (a), Tottenham (a), Huddersfield (h), Newcastle (a).
Other than Burnley being difficult to score against and Tottenham smack in the middle of this run I definitely think they will fare very well over the next 5!
Second, Avoid Like The Plague:
1. Avoid Bournemouth: Arsenal (h), West Ham (a), Chelsea (a), Stoke (h).
I wouldn't' be buying any assets here and I think I'd be looking to sell what I do have.
2. Avoid Huddersfield: West Ham (h), Stoke (a), Liverpool (h), Man Utd (a), Bournemouth (h).
Their schedule takes a turn for the worst and they don't score enough goals to just go toe-to-toe with tough opposition. After West Ham and Stoke they have United and Liverpool. I wouldn't recommend a punt on, say, Mooy for example.
That's it. Happy hunting! Thanks for skimming
Thanks for reading Fantasy Football Fixture Analysis Gameweek 23. This article was written by Pancho
The League Codes for FF247 for the 2017/18 season are as follows: