Fantasy Football Live Match Chat Gameweek 5
We doubt there will be many FPL fans left now then, such was the excitement and intrigue of the new 'Nations League', or whatever it is called. 16 groups of teams, some in groups of 4, some in 3, some can get promoted, some can get relegated, some can get into the Euros but only if they haven't already and if they have then someone else can instead, who did worse. Blah, blah, blah, blah, blah…
Just in case anyone is indeed still interested then… FPL IS BACK! Thank goodness.
Saturday will see the majority of our FPL interest hit the field. 'Super Sunday' looks like it's having a breather and is followed closely by its cousin 'Mundane Monday'…
Spurs and Liverpool get us underway at lunchtime in what should be a very tasty appetiser. 3pm then sees Bournemouth and Leicester no doubt sharing a fair few goals, Chelsea probably starving Cardiff of any, Huddersfield hoping that Zaha's brother doesn't actually make a habit of DM'ing correct injury news about his sibling, Man City struggling to derail the Mitro train before slamming in a shed load of their own to render it unimportant anyway and then Newcastle and Rafa setting up a cricket formation around Cech with a silly point, silly mid off, silly mid on and a short leg. High flying Watford then host Man United in the evening game to see Saturday out for us, and just perhaps Jose too.
Wolves and Burnley is the early 'Super Sunday' game. Is it possible for a team to actually concede less than zero goals? We may well find out. Everton and West Ham will provide your late Sunday 'entertainment'.
The lack of any tangible FPL involvement in the post Saturday TV games continues through to Monday for the south coast derby between Southampton and Brighton. Even if you don't actually own Ings you'll probably be praying for him to score by this point just so you can pretend to have something to say about it all!
THE GAMES IN FULL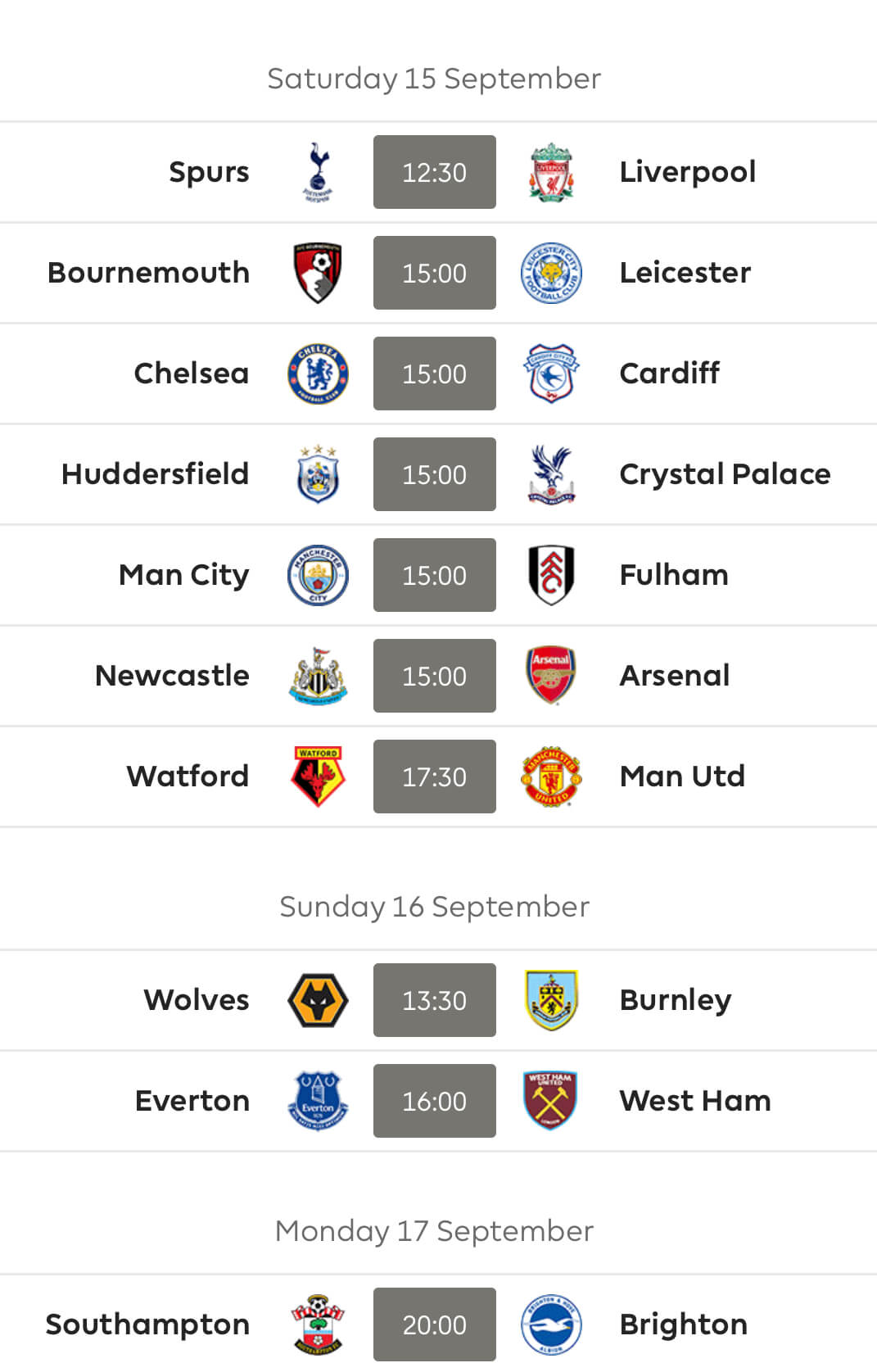 Keep track of all the action, the goals, the talking points, right here at FF247 Live Match Chat, an interactive chat which encourages you to keep involved and share your thoughts and emotions as the matches take place.
Good luck to absolutely everyone for Gameweek 5 from all at FF247!
Thanks for reading Fantasy Football Live Match Chat Gameweek 5.
FPL FIXTURE TRACKER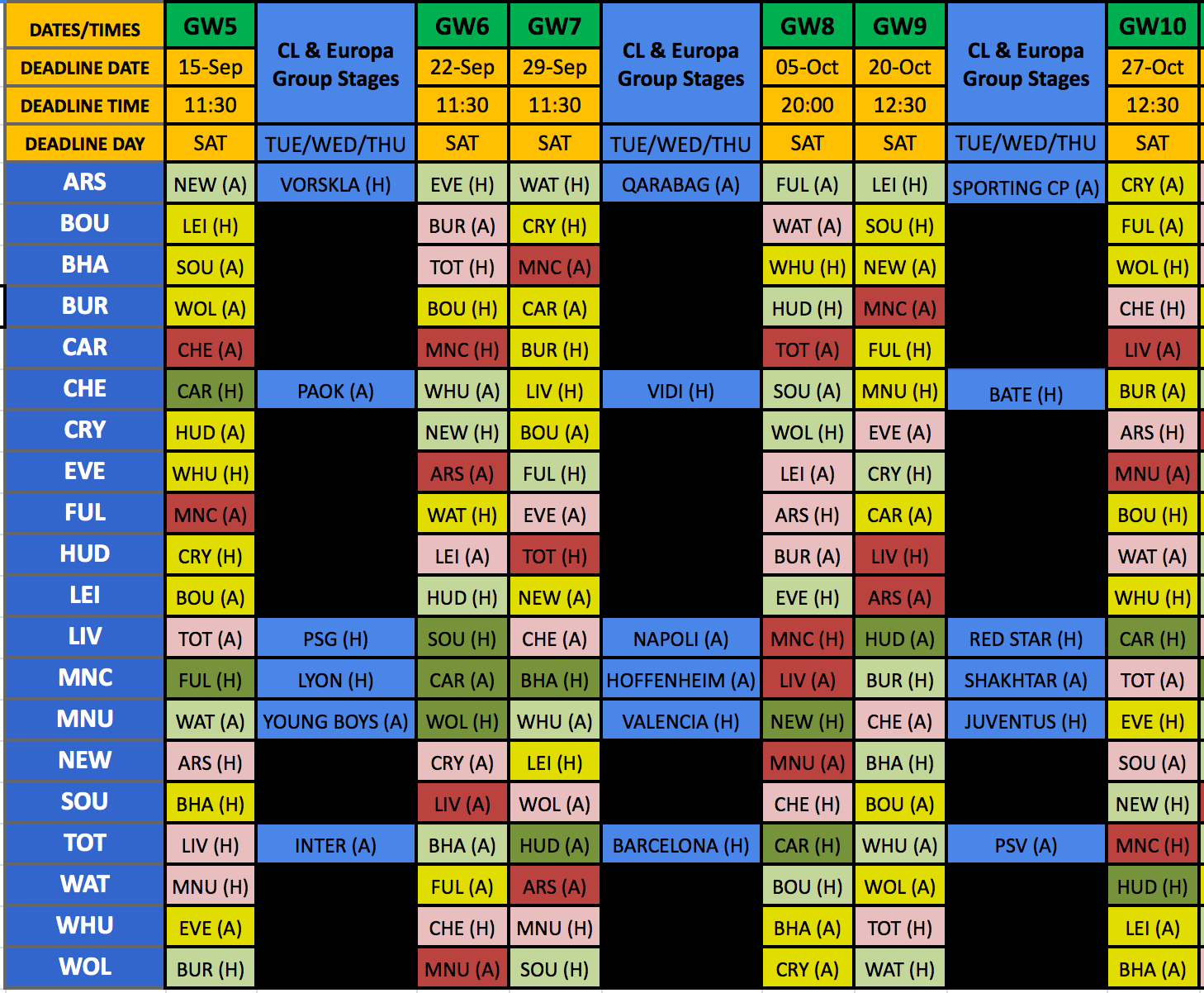 FIXTURE TRACKER LINK
Welcome to our Fantasy Football leagues section.
The League Codes for FF247 for the 2018/19 season are as follows –