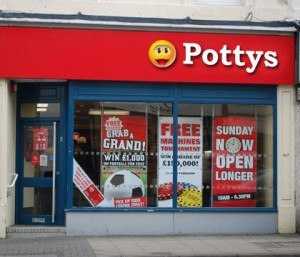 So now we find ourselves in December and how quick has this year has gone? For me this time of the year is a busy one as i'm busy hiding from relatives who give you poor Crimbo presents – for God's sake who wants a steak tenderiser when you're a vegetarian?
I mean come on Aunty Edna sort it out.
So last weekend we all played "Potty's Pontoon" and only one of you tried to fiddle my casino and that was Pathetico Morbid who got sussed so my croupier Angela Ace threw him out.
But getting back to the card table and we had a three way tie as the following Potty Punters had the same hands of 19 points, so INITTOWINIT / DMC / Mr CB please e-mail me at prctr_dvd@yahoo.co.uk for your Prize of an unwanted steak tenderiser.
[clear]
[clear]
Let's Play – "19 or More and Monday's Yours"
1 – Select three players only.
2 – Your 3 men must be selected from these teams, all from 1 or mix-n-match, they are ARSENAL / WATFORD / CHELSEA.
3 – Highlight one as your Captain for Double points.
4 – Your aim is to get 19 points or more and if successful you make Monday's Yours.
If you qualify for Monday, you and all the other finalists start with a clean slate.
5 – Now select 1 player from Monday night's match EVERTON vs CRYSTAL PALACE to be your Monday Marvel. The highest qualifying scorer from Monday only wins!
Simple ain't it?
Here is an example of how your post should look ok?
Saturday – Hazard (C), Cazorla, Giroud.
Monday Marvel – Cabaye.
On Sunday teatime I will post who has qualified for "Monday's Yours".
Big Hugs
Potty