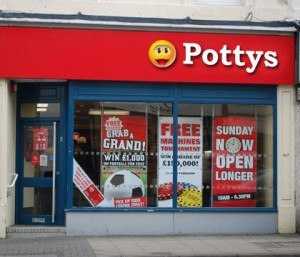 Crash, bang, wallop what a game-week 21 that was!! Season low scores for many, captain failures aplenty and wildcards being played in complete panic – Potty's message is this, "Do not panic my Potty Punters, keep the faith and trust in your managerial skills to get through this period." Well, as one game-week finishes, then another one is upon us and that means another Potty competition. But before we get going with GW22, let's look back at what was an amazing finish to "Midweek Mayhem". You will remember that The Gallant Pioneer held a commanding lead after the Tuesday matches and seemed odds on to canter to victory. Siggy and Giroud did GP proud. However, he hadn't counted on Arun.GB11 who captained hat-trick hero Jermain Defoe to turn around a 9pt deficit into a magnificent 9pt victory.
So step forward Arun.GB11 and please contact us at contact@fantasyfootball247.co.uk to claim your FF247 t-shirt.
Now onto GW22 and let's play "3-day binge"
1 – Simply predict the scores for the following matches.
2 – Spurs vs Sunderland, Newcastle vs West Ham, Aston Villa vs Leicester, Stoke vs Arsenal, Swansea vs Watford
3 – To be used as a tie-breaker and in the event of the draw, predict the total number of goals scored in all 10 Premier League games.
Good luck and get posting!
Potty's staff.