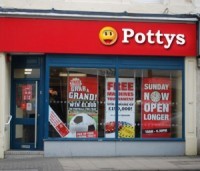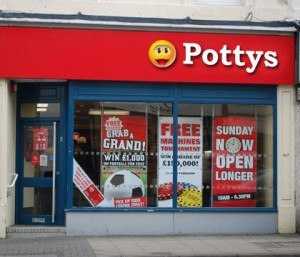 For those that have been with us from the start of FF247, and maybe even in our former life on FFCheat, you will know our good friend and founder of this, our weekly predictions competition, Potty Proctor well. You may also be aware that Potty has been battling a few illnesses as of late and so we haven't heard much from the man himself in recent months. His article has continued regardless in the good hands of his many 'helpers' but we were delighted to hear from the man himself this week, albeit with not the best of news but of course always with a fighting spirit and determination. We shall hand you over to Potty to explain in his own words…
"To all my immediate Family, yes that's you on FF24,7 where do I start?
As you know I have not appeared on here in ages so let me explain.
A few of you knew I was ill but never knew why?
Well how can I put this?
Sadly I have Lung Cancer, its a massive blow for me and all who love me and I know loads on here do, pervert!
But please don't get upset because I need 'Team Potty' behind me, and why you may ask?
Well its simple, with support behind me I will beat and destroy this fucking (sorry admin) crap disease.
For now I must rest as the chemotherapy has knackered me and my immune system.
My plan's are if I recover is to host a 'Potty Euro Fantasy Football' Tournament which I hope you'll sign up for?
Plus I can't die knowing that Inittowinit is the current holder can I?
Miss you all loads but I need to recharge my sapping energy levels.
See you in June.
Big Hugs xxxxx
Potty"
From all the team at FF247 we sincerely wish our good friend Potty the best in his recovery and look forward to him hosting our Euro's comp's in the summer.
This weeks winner!
We asked you last week to name three strikers from any team and choose a captain. Nice try to nicksdj and Punk Dragon for selecting Firmino but unfortunately he's a midfielder in strikers clothing. Our eventual winner selected the trio of Giroud (c), Aguero and Defoe and so two late goals from two of those secured the win with 22 points, narrowly edging out NIN on 21.
Step forward and congratulations to CONSTANTINE. Please e-mail the site as per below with your address and t-shirt size. Well done!
As a bit of housekeeping, we know some winners have had their prize but we are aware that there will still be some previous winners out there that didn't receive it but unfortunately we have no way of identifying which were sent and which weren't right now so if that is the case then please don't be shy and contact us at contact@fantasyfootball247.co.uk to claim your FF247 t-shirt.
And so onto this weeks competition to win an exclusive Fantasy Football 247 t-shirt…
Let's play Potty's Predictions
Proper old school and back to the original format in honour of our great prediction's leader!
Quite simply predict the scores of the following games from this weeks fixtures –
Sunderland v Man United
Chelsea v Newcastle United
Arsenal v Leicester City
Man City v Spurs
Wealdstone v Oxford City
Tie-breaker – Total goals in our 5 featured games.
Big hugs,
Potty's helpers.