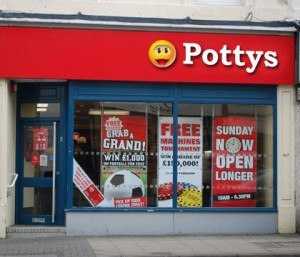 Hi everyone and how are we all? This article of mine is all about catching up with results on recent competitions and hitting you with a very topical Potty classic masterpiece at the end of it all, so let's rewind shall we?
International Fun – this was run over the international break and was a simple predict the score format which was a two-parter that ironically had two winners who both had 3 results bang on plus a first goalscorer and you are – INITTOWINIT and KINGMIG.
GW9 The Four MuskCaptaineers – well the title was the clue and all of you never plonked which itself is a bloody achievement, but only one winner here as the said Potty punter amongst his selections named hat-trick hero Sterling who helped him bag 84 points and this was the inform – KINGMIG.
[clear]
GW10 Tag Team Twist – well, well, well, a few of you so messed up and I will reveal them shortly but firstly in reverse order the contenders and winners of this mayhem are as follows.
3rd – Hanibal Lecter and NiN – 25pts.
2nd – Mr CB and Peetza – 28pts.
And…..
1st – JAMESIMMO and THE GALLANT PIONEER – 33pts and the Tag Team Champions.
All above Winner's e-mail me at prctr_dvd@yahoo.co.uk
Now here are the Tag Team Plonkers – both did not play the required formation as asked and sabotaged the Tag Team the were in.
YELLOWONKA a plonker.
NICKSDJ a plonker.
As for your partners? They are so upset guys, lol.
So now to warm things up a bit with this week's Competition.
"Sunday Fireworks"
A – Select 3 players from any outfield position you wish but no goalkeeper.
B – The teams your men must come from are EVERTON / SUNDERLAND / SOUTHAMPTON (all from one team or mix-n-match)
C – Now after each player highlight them with a firework you've bought which are one of each out of a ROCKET / BANGER / SPARKLER, so your post will be like this, for example.
Stones – BANGER
Defoe – ROCKET
Mane – SPARKLER
D – your 3 fireworks carry a secret as in FPL points which are as follows….
BANGER (Half the points)
SPARKLER (Double points)
ROCKET (Treble points)
E – No fireworks purchased means standard points for ALL of your players.
Get predicting my Potty fans.
Big Hugs
Potty