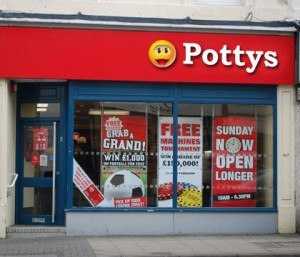 Hello you Potty Punters, yes it's that time of the week again where you enter the very strange and murky world that is Potty. Except it's not Potty. Allow us to explain. You will remember last week when Potty had a week off to rest, relax and put his feet up? Of course you do – you all miss Potty. Well the cheeky buggar only entered the "3-day bender" at the last minute and only went and won the thing!! Despite actually picking Benteke who was suspended! Yes he saw off The Gallant Pioneer by 3pts to win the prize, which he will post to himself. Well, the story doesn't end there. Oh no. So pleased was he to win his own competition, that he wants another go this week and has gone on strike so he can enter this week's competition! What he doesn't realise is his pay will be docked and any more of this behaviour and he'll be back in the cellar in no time.
So Potty well done, email yourself blah blah blah!
So this week's competition is very much with our Champions League and Europa Cup teams in mind.
Let's go play "Let's beat Potty"
The rules:
A. Choose one goalkeeper, one defender, one midfielder and one striker.
B. Your players can only be selected from Chelsea, Man City, Arsenal, Liverpool, Everton, Spurs.
C. You can only pick one player per club (i.e. you cannot select Hazard & Costa)
D. Select one of your four players as your captain who will gain you double points
E. Tie-breaker – which will only be used in the event of a draw – predict how many goals the above six teams will score as a total in GW13.
So post your selections below and "Let's beat Potty"

Thanks for reading Pottys Predictions Gameweek 13.