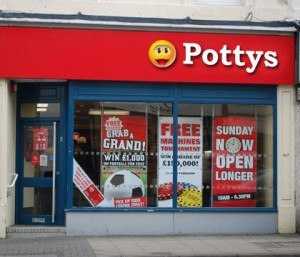 So after five Gameweeks I have decided to go vegetarian and the reason being is chips don't do it for me anymore. Yes I played my triple Captain chip last weekend on Aguero and after all my eleven spuds had played I mustered up 24 points, yes you heard it right a jaw dropping 24 points which is why chips are off my menu for a while !
[clear]
So onto the review of the past 2 Competitions I have run over the past seven days.
TV Stars, It's a Knockout – well this truly was a knockout as nobody on the Saturday reached the magic figure needed of 18pts which led us onto Sunday and the wizardry of Mahrez sent 16 of you into Monday nights final. The Bubble's Payet two goal haul sent one Potty Punter to bed knowing that his 38 points had gained him glory outright.
Yes – SILVERS, SILVERS, SILVERS you took the gold medal.
International Extravaganza – Was a six-match "predict the score's" game and as you know it ain't that easy – well a few of you nailed one correct and just as a tiebreaker was about to come into play, BOOOOM one lucky punter pick came in and they have claimed the UCL competition.
Yes – ARUN GB, ARUN GB, ARUN GB come on down you winner.
Please both of you e-mail me at prctrdvd@gmail.com
Let's Play – "Sundays 6 – a – Side"
A – Select 6 players only.
B – They must include the following outfield positions, 1 keeper / 1 defender / 2 midfielders / 2 forwards.
C – Highlight a Captain for double points.
D – You may select your team from these Super Sunday sides, SPURS / CRYSTAL PALACE / LIVERPOOL / NORWICH / SOUTHAMPTON / MANCHESTER UTD.
E – If you wish your 6 men may all come from just one of the above sides or mix-n-match, you decide.
Now get the teams flooding in.
Behind the scenes I am busy working on your Potty's Predictions Championship League Table that will hit these airwaves shortly.
And finally we have for the first time in 4 weeks a Potty Plonker of the Week, and this goes to The Gallant Pioneer who's 6 and none predicted UCL score must have got lost in the Dutch tulip fields of Toulouse, yes Gallant Pioneer 6 Predictions mean just that……6 you Plonker.
Big Hugs
Potty