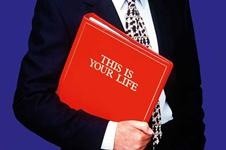 Here at FF247 towers we've often wondered what driving forces hide behind a comment or a rate my team reply, do we really know the mindset and the persona of the people we are conversing with?! To find the answers to these questions we have lured some regulars from out of their caves and got them to endure a simple Q&A session.
Hopefully this will help us to uncover whether each member can be viewed as a 'fellow sports enthusiast', 'colleague', 'fantasy friend', 'internet troll' or indeed 'sociopath'! Let's take a look inside the minds of our latest two 'victims' then and see whether, hiding behind the cute monkey gravatars, lurks a sadistic, megalomaniacal, psychotic keyboard warrior. Or just a normal guy or gal who likes to play fantasy football…
We will add a disclaimer here – we have resolved to not edit what is sent in at all. What you see is what you (we) get. And no Bench, we aren't just saying that because it's your turn 😉
Next up to the examination table are gpriley22 and Ruben.
gpriley22

THE BASICS
Hi My Members name is gpriley22, my team name is we love Manchester.
My real name is Graham Riley
My occupation is a Storeman for a hire company
I am 42 and live in Manchester
Why 'we love Manchester', well I live and work in Manchester and love the way it has developed into one of the most vibrant cities in Europe.
My favorite team is Liverpool, unusual for a Manchester resident but I grew up on the council estates of Skelmersdale with its large scouse community and its in my blood. my blood is liverpool red not man u red.
Best finish in the BPL 21705
This year I planned to finish in 5 figures, approaching my best season but at the moment I'd settle for anything under 100,000.
I am married living in Wythenshawe, Manchester. Love football, ice hockey and speedway. I love play snooker in the local on a Sunday afternoon with my family whilst watching the match on the big screen.
FAVOURITES
My favorite food is madras curry
My favorite drink is whisky, favorite whisky being glenmorangie
My favorite music is heavy metal, guns and roses, ac dc and the likes
Favorite tv programme at the moment probably salvage hunters, apart from the footie. My favorite author is Stephen King
The favorite place I've visited is the French alps. The scenery and cruising on lake geneva was great. The mountain biking was particularly rewarding as were the views.
The place I'd really like to go is New York, its always been a place I'd like to see. I'd love to stand in the statue of libertys torch enjoying the views.
SPORTING FAVOURITES
My favorite sporting celebrity, well as most kop fans would understand is King Kenny, Kenny Dalglish.
Favorite sporting moment on tv has to be Istanbul in 2005, dead and buried at half time and won, priceless.
Favorite sporting moment I witnessed live, has to be watching rugby in the snow drinking whisky to keep warm with Leeds fans at Headingley, as an away fan it was something you had to experience to appreciate lol.
The sporting venue I'd most like to visit would be the Bernabeu stadium.
RANDOMS
6 celebrities mmm, Kenny Dalglish, Bob Monkhouse, Bill Shankley, Billy Connolly, Saul Hudson (slash) and Morgan Freeman
If I won £100,000 I'd have a long holiday in either the Bahamas or Carribean and buy a winnibago or caravanette to travel the counrty on my days and weeks off.
[divider_1px]
Ruben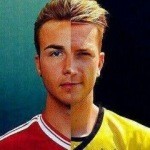 THE BASICS
Members name: Ruben
Real name: Ruben
Occupation: Student & part-time employee at Carlings (clothing store)
Age: 21
Country of residence: Norway
Best finish in The Barclays Premier League Fantasy Football game: None
Current position for the season: 3 million something 😉
Planned finish (at the start of the season)for the BPL FF game in 2014/2015: GW6 was the start of my season, planned around 500k.
Expected finish for the BPL FF game in 2014/2015: Just below 1 million.
Tell us about yourself in less than 50 words: I'm just a normal guy from Norway who's trying to play FPL, which is hard when Raz is distracting me with his monkey pictures. I'm a football fanatic, or sports fanatic if you will. The gym is my second home, I love my dog and my friends and family are what keeps me alive.
FAVOURITES
Food: American style pizza
Drink: Beer and Gatorade, not mixed, no.
Band/Type of music: 30 Seconds To Mars, Justin Timberlake, Chris Brown.
TV Programme: Big Brother, Game of Thrones, Prison Break, The Walking Dead.
Films: Lord of the Rings, Inception, 21, Shawshank Redemtion.
Book/Author: All of the Harry Potter books.
Joke: My BPL FF position.
Country visited (and state why!): The US. I experienced the big city of New York, the sunny beaches of Key West, Universal Studios in Orlando and the amazing cruise ship The Liberty of The Seas all in one trip.
Country would most like to visit (and state why!) Australia. The scenery and kangaroos, of course.
SPORTING FAVOURITES
Sport: Football and American Football
Sporting Team: Liverpool FC and Denver Broncos
Sporting Personality: Raheem Sterling.
Sporting moment on TV: 2005 UEFA Champions League Final, easily.
Sporting moment witnessed live: Liverpool 5-1 Arsenal, my first and only visit at Anfield to date.
Sporting venue you'd most like to visit: Mile High Stadium
Do you have any personal sporting achievements you'd like to boast about: When I was 17 I scored from the corner flag twice, in one season. Yes, I was the one taking the corner kick.
RANDOMS
Your celebrity look-alike is/are: Madonna. No I'm just kidding, nobody as far as I know.
Which 6 celebrities dead or alive would u have at a dinner party: Ariana Grande, Michael Jackson, Lionel Messi, Steven Gerrard, Peyton Manning, Elvis Presley.
Which 3 items would u take to a desert island (no humans allowed!): My phone, my dog Bella and a cardboard cutout of Ariana Grande.
If you won £100 000 what would u do with it: Put it all on black.
The perfect afternoon would be spent: With the cardboard cutout of Ariana Grande, on the desert island.
[divider_1px]
Many thanks to both gpriley22 and Ruben for being so candid! We hope you know your two fellow 'fantasy friends' a little better now.
If you feel that you would like to expose your inner self then please feel free to mail us at contact@fantasyfootball247.co.uk and we shall have peakydave interrogate you! If you have already submitted one, which many have, we are publishing them in the order received and hopefully yours will be along soon.
Thanks for reading Who are you? Who are you? Fantasy manager profiles Part 8- Fantasy Premier League 2014-15. This article was written by peakydave