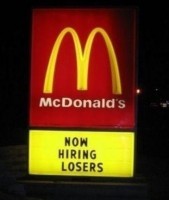 The quarters are over and tonight we had the Semi Final draw and here it is…
The Perfect 32
Zzkarimzz v Tekno (l4sfgm1)
Quallathon v Ninja (l4sfgm2)
The Dodgy 32
Bench Banter v Serendipity (32gm1)
Steve Cook v The Dreamers (32gm2)
The Nearly Ones
Bestwolfpack v Inittowinit (ongm1)
Monkeys Nuts v Elleffcee (ongm2)
Your league codes are in brackets, go join please!
Losers join this new league…!
As I have done this throughout the World Cup its only fair I do it again.
If YOU were a losing QUARTER FINALIST????
Then this is for you…
Join…
Its a public league and its called….
Lost Again Simples (this is the league code)
If you are top after the World Cup Final finishes….
You really won't want to Win this Booby prize, lol.
Thanks for reading Pottys Fantasy World Cup Semi Finals Draws – Good luck everyone!