FF247 Fantasy Football Site Team GW12
The Men Who Stare at Goats
Welcome to FF247 Fantasy Football Site Team GW12. It's game-weeks such as GW11 that puts a smile on your face and makes FPL seem like an enjoyable pastime. 90pts gave us our highest game-week rank (98,245th) of the season as well as our biggest green arrow of the season and our highest OR of the season. We now sit 45,819th.
There were solid performances from each area of our squad but it was the defence who stole the show. The one and only, John Lundstram, stole the show with 21pts. Caglar Soyuncu returned an impressive 14 pts while Lucas Digne chipped in with 6pts. In midfield there were returns from John McGinn and Sadio Mane who vindicated our decision to sell Mo Salah. Up top there were returns for Abraham, Jimenez and Aguero. Given our good mood we won't bother highlighting those who performed poorly, one of whom was our captain.
We faced some constructive criticism on the site on Friday night following our decision to start both Digne and McGinn. Thankfully both rewarded our faith in them and as one of the management team put it on the site on Sunday night, "Just as well the idiots run the asylum."
Once again, we have 2 free transfers burning a hole in our pocket, along with £0.7m This week's meeting is bound to be interesting…
Our GW11 Result…
Let's go see what was decided…
Our GW12 Transfer(s)
This was nowhere near as painful or protracted as we anticipated. Other than some committee members mistaking a string of smilies for meaningful contribution. Of those who did bother to vote two were dead set on doing a transfer we nearly (probably should) have done a few weeks back, just before a certain Mr Vardy went postal on Saints and a certain Mr Aguero made a fruitless 14 minute cameo the day after, just to rub salt in the wounds. And the 3rd member agreed to it, albeit somewhat reluctantly.
It's not that we necessarily expect Kun to blank at Anfield, it's more just that we expect Vardy to do better against that Arsenal 'defence'. This also leaves us in the rather healthy position of having 2 free transfers and £3.3m in the bank going into the International break.
To confirm then we have SOLD Sergio Aguero and BOUGHT Jamie Vardy
Captain – Jamie Vardy
Such is our admiration for said defence we are happy to go all in on our new recruit.
Our GW12 team in full…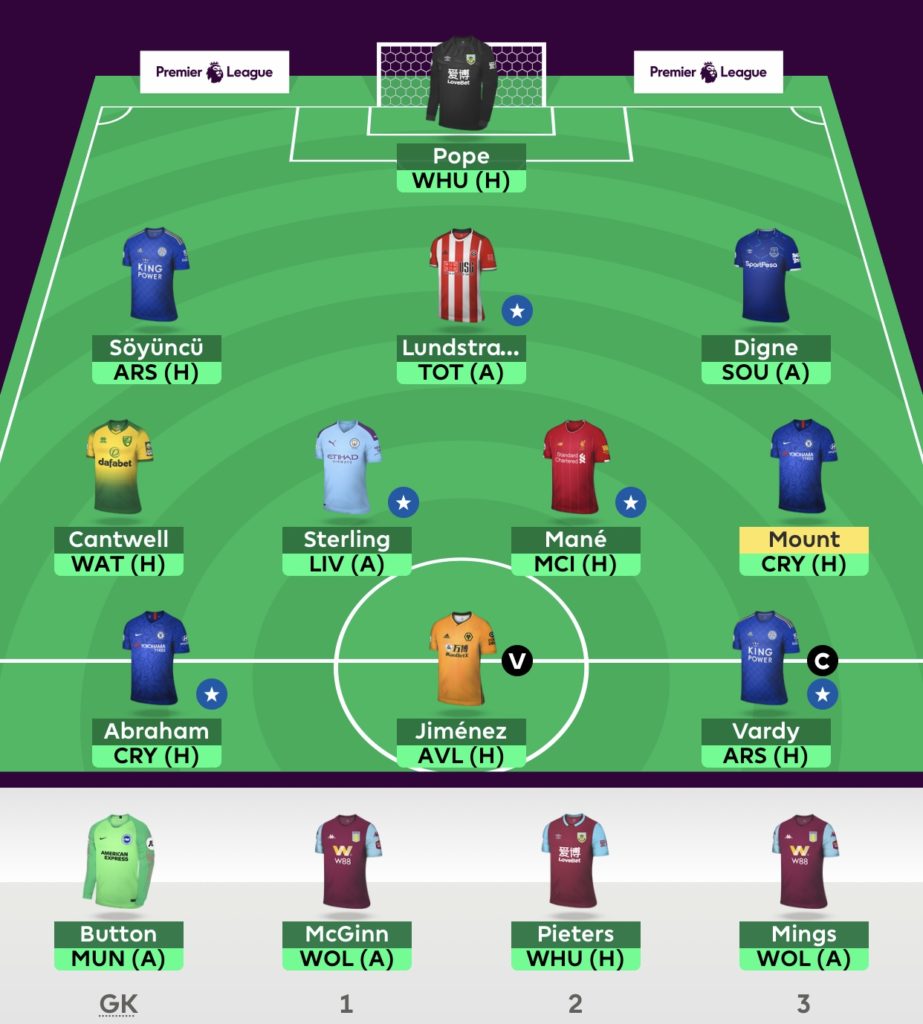 Should you wish to follow the FF247 Site Team's progress you can do so here.
Thanks for reading FF247 Fantasy Football Site Team GW12
FPL FIXTURE TRACKER

FIXTURE TRACKER LINK
Fantasy Football 247 League Codes: