FAVOURABLE FIXTURES
MANCHESTER UNITED – Aston Villa (A), West Ham (H), Hull (A), Norwich (A)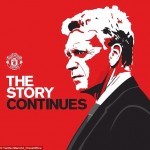 United have always thrived on an air of invincibility, especially at home. That bubble has been well and truly burst this past week. Whether they can recover that or not remains to be seen and much will depend on how they fare over the next few weeks as this one really could go either way right now. Either they steady the ship quickly, and this week will go down as a blip, or the rot continues to set in and we have a full blown crisis on our hands.
We imagine Moyes will be waiting with baited breath then to see our verdict on his upcoming fixtures! Well rest easy David, as we feel the next four should be kind. In theory, United have three away from home coming up but this may be no bad thing given this week's events. All four fixtures are against teams lower than United in the league. The home fixture is against the lowest placed of the four and we would expect United to beat West Ham at Old Trafford. Wouldn't we?
Away from home United are actually the joint top scorers with Arsenal on fourteen goals, but their away defensive record is average at best. Given that then, probably the best place to look for fantasy points will be in attack and the return from suspension of Wayne Rooney will be the key to this we feel. Robin van Persie may be worth a look but his recent injuries and hefty price tag is seeing his following dwindle. In midfield there are slim pickings with Adnan Januzaj now the top scorer on just thirty one points but the sooner Michael Carrick returns for United the better. Whilst he is useless as a fantasy asset his presence in the middle of the park has been sorely missed.
EVERTON – Fulham (H), Swansea (A), Sunderland (H), Southampton (H)
The Toffees have just come away with four points out of six from what was a nightmare week on paper, which involved away trips to both Man United and Arsenal. Confidence will be at a high point then we imagine and the upcoming fixtures will only add to the momentum that is building. Three fixtures at home in the next four and all against teams below them in the league will surely see much investment in the Everton ranks amongst fantasy managers in the upcoming weeks. Everton are now unbeaten at Goodison in the league in this calendar year – a record they will be keen to see through until the end of 2013. It would be the first time in fifty years that they have achieved this remarkable feat and the last time it happened was in the 1962/63 season – and they won the league that year! The only away fixture in this run sees them travel to an inconsistent Swansea and so even this one feels eminently winnable given Everton's away form this week alone.
Whilst Romelu Lukaku seems the obvious go-to man in fantasy terms, it is worth noting that he is in fact only Everton's fourth top scorer of fantasy points this season. Team-mates Tim Howard, Seamus Coleman and Phil Jagielka all have more than him and are significantly cheaper. The message here is clear. Investment in one or more Everton defenders may be wise for the next few weeks.
Two players who have burst onto the scene for Everton recently are Bryan Oviedo and Gerard Deulofeu. Whilst both are cheap and scoring good points, which is always a nice combination, we feel a word of caution may be necessary here. Both are what we consider to be reverse out of position players – therefore, players who are listed as playing higher up the pitch than they do in reality. Oviedo is classed as a midfielder yet is playing at left-back and Deulofeu as a striker but plays in midfield. It's a big shame given their price tags as Oviedo will not get four points for a clean sheet and Deulofeu would have been an ideal fourth or fifth midfielder in our squads. We are not saying don't pick either but just be aware!
HULL CITY – Stoke (H), West Brom (A), Man United (H), Fulham (H)
Another team with three home fixtures in the next four, Hull should be buoyed by their last game at the KC which was the 3–1 victory over Liverpool. The difficult fixture that stands out there is Man United but who knows these days?! They will certainly fancy their chances of an upset and with Stoke and Fulham the other two visitors, their fans may be hoping for a happy festive period. Their one away trip sees them visit West Brom who have lost four of their eight home games so far.
Hull have only conceded three goals in seven home games so far this season, so with that in mind Curtis Davies and Allan McGregor could be worth a look and at 4.6m and 4.4m respectively could offer great value for a few weeks. Further forward Hull are struggling to find the net overall, having the joint fourth worst scoring record so far with just thirteen goals to their name. Robbie Brady was making an early case for being this seasons surprise budget choice until he succumbed to a hernia problem which stunted his progress and he hasn't notched a goal or assist since GW6 now but still remains Hull's top scoring midfielder which tells us all we need to know about the rest really!
Upfront Yannick Sagbo has cemented his place in the team but again he is hardly prolific with just two goals and two assists to his name and at just 4.9m is cheap. That's all he is really, just cheap. So whilst we started off saying that Hull have favourable fixtures, on reflection, other than a cheap defender and possibly holding Brady if you have him (and he can prove his fitness) then there really is not a lot else to be considering!
THE BEST OF THE REST…
Aston Villa host Man United, Crystal Palace and Swansea in the next four as well as a trip to Stoke. They are inconsistent at best lately though so it's anybody's guess how they will fare with that lot.
Sunderland really need to start getting some results soon or they will be cast adrift at the bottom. They have away games coming up against fellow strugglers West Ham and Cardiff as well as a home game with Norwich.
LESS FAVOURABLE FIXTURES
Liverpool – Tottenham (A), Cardiff (H), Man City (A), Chelsea (A)
Nicely poised in second place in the league the next four fixtures may well test Liverpool's  candidacy as potential Champions. The home game against Cardiff is the sort that Luis Suarez has been having for breakfast as of late but it's the three away matches that will tell us the most. Spurs have struggled for goals this term but are still up in sixth and should give Liverpool a game. The trips to Man City and Chelsea are the real tough one's we feel.
They will have to negotiate the festive period without their captain Steven Gerrard though, just to complicate matters further. He pulled up with a hamstring strain in the weekend victory over West Ham and the prognosis does not look good. Phillippe Coutinho may have to come to the fore in Gerrard's absence despite another quiet performance against West Ham which sums up his fantasy season so far – played very well by all accounts, scored two points! Despite the fixtures Luis Suarez will surely still feature in many a fantasy team and it's a brave manager who jettisons him now.
ARSENAL – Man City (A), Chelsea (H), West Ham (A), Newcastle (A)
We are not picking on the teams at the top this week deliberately it's just how the fixtures have fallen! There are some that have suggested, whisper it quietly, that Arsenal are sitting pretty at the top due partly to a relatively soft set of fixtures thus far. Well the next few weeks is their opportunity to either quieten such detractors or fan the flames further. The next two are sure to be crackers either way as they first travel to Man City and then host Chelsea at the Emirates. The next two see the Gunners back on the road again, going to West Ham and Newcastle. Neither will be easy but if we had to pick one then maybe West Ham will be the light relief in the middle of that lot.
Theo Walcott's return to the fold has been much anticipated in fantasy circles with the hope that he would offer a differential to Ozil or Ramsey. Wenger seems content to be easing him back in gently for now but even so he has managed two assists in just sixty three minutes of football, spread over four sub appearances since his return. A couple of starts and the bandwagon may begin rolling.
Crystal Palace – Chelsea (A), Newcastle (H), Aston Villa (A), Man City (A)
Much improved since the arrival of Tony Pulis, the Palace revival will be tested to the full with this set of fixtures. Trips to both Man City and Chelsea bookend a home fixture with a resurgent Newcastle and an away trip to Villa. Two clean-sheets in two games bodes well but that will be difficult to maintain we feel.
We can only imagine what Pulis has had to say to Marouane Chamakh since he arrived but whatever it was it seems to be working a treat. The man with the strangest hair in football now has two goals in two games and seems almost rejuvenated. Expect some transfer activity in the window from Palace but until then Pulis has to utilise what is at his disposal and their fans may have to endure some industrial tactics but that may be their only hope of survival.
Be Wary of….
Southampton may have stopped the rot of three straight defeats with a very respectable draw at home to Man City last time out but their fixtures still remain challenging. Newcastle (A), Spurs (H), Cardiff (A) and Everton (A) await them and it will be interesting to see how well they fare over Christmas.
Fulham had lost six on the bounce prior to the weekend victory over Villa and will be hoping their fortunes have changed with the arrival of the new manager. Meulensteen's credentials will be tested to the full though as they now go into a run of fairly difficult fixtures with Everton (A), Man City (H), Norwich (A) and Hull (A).
Fixture Fun
This week sees another raft of European fixtures involving six of our domestic teams with Arsenal, Chelsea, Man City, Man United, Swansea and Tottenham all in action prior to GW16. Keep an eye out for injuries and rotation as a result before you make any rash transfer decisions.
The deadline for GW16 is Saturday 14th December at 11.30am GMT.
Good luck everyone!
This article was written by inittowinit
[alert style="2″]
Need help with upcoming fixtures or transfers? Use our 'Fixture Tracker' to access the next 5 gameweeks!
[/alert]