A warm welcome to our weekly fixtures article. We will attempt to dissect the upcoming fixture schedule and give you a guide as to which teams we feel have favourable fixtures ahead and which teams face an uphill struggle over the next few weeks. We will be looking at the next 4 fixtures and identifying 3 teams that fall into each category to help you to plan your team selection and transfers accordingly.
Favourable Fixtures
ARSENAL
Southampton (H), Cardiff (A), Hull (H), Everton (H)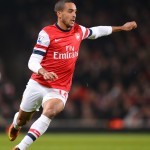 Despite the defeat to Man Utd, Arsenal still find themselves sitting pretty at the top of the table and 3 home games in the next 4 affords them a fantastic opportunity to remain there going into December. Their away fixture in that run sees them visit Cardiff and having won their other 4 away games prior to the trip to Old Trafford the Gunners will be optimistic of taking all 3 points in that game as well.
Southampton will provide a stern test this weekend having themselves already won at Anfield and drawn at Old Trafford this season but Arsenal's home record of 4 wins on the bounce since the opening day defeat to Villa is looking impressive. Hull and Everton are up next after that with the Hull fixture possibly the stand out game of all 4 in terms of potential fantasy returns.
Olivier Giroud started the season on fire with 4 goals in 4 games and saw his way into plenty of fantasy teams as a result but he has tailed off somewhat recently having only notched 1 goal in the last 7 league games. He has added 3 assists in those 7 though to keep the points ticking over. The imminent return of Theo Walcott gives us another potential conundrum as he competes for a place in the line-up against the likes of Ramsey, Ozil and Cazorla. Not a bad headache for Arsene Wenger to have but it could become a migraine for us fantasy managers!
LIVERPOOL
Everton (A), Hull (A), Norwich (H), West Ham (H)
Whilst a trip to their nearest and dearest this weekend could go either way and is always difficult to predict, Liverpool's next 3 fixtures after that afford them plenty of opportunity to keep the pressure on Arsenal at the top. Liverpool's home form has been fantastic as of late with them scoring 11 in the last 3 at Anfield. We expect that may continue as Norwich and West Ham are the next 2 visitors.
Luis Suarez is Liverpool's man of the moment and fast becoming a must-have fantasy asset. Much debate surrounded whether he was worth the premium over team-mate Daniel Sturridge and whilst Sturridge still leads the points scoring by 71 to 64 it is worth noting that Suarez has managed to amass his total in only 6 games as opposed to 12 for Sturridge! Old fantasy favourite Steven Gerrard has quietly been picking up momentum and with 2 goals and 3 assists in his last 5 games we may see more fantasy investment coming his way. At £8.9m he is definitely in the premium bracket but with so many others in that price range yet to find any consistency or are indeed out injured then he could be a good option going forward.
CHELSEA
West Ham (A), Southampton (H), Sunderland (A), Stoke (A)
Will the real Chelsea please stand up? It's about time they started to as Mourinho's men have faltered a little in the last 2 weeks but prior to the defeat at Newcastle in GW10 they had been on a run of 6 consecutive wins in all competitions which included victories against Man City and Arsenal. The next 4 fixtures then are eminently winnable for them despite 3 of them being on the road, so long as they can regain some of that earlier form and consistency.
Samuel Eto'o scored again in GW11, picking up 2 bonus points in the process but it remains to be seen whether he will keep his place or be rotated again once Fernando Torres returns from his injury. It is difficult to justify any Chelsea forward's inclusion at the moment in your fantasy team so perhaps the best route is via their midfield. Oscar was emerging as an early favourite with 4 goals in the first 8 weeks but has since returned none in the last 3 causing many fantasy managers to be pondering a switch. With 3 goals and 2 assists in the last 4 games as well as picking up maximum bonus in 2 of those Eden Hazard may be the best option.
Difficult Fixtures
SOUTHAMPTON
Arsenal (A), Chelsea (A), Aston Villa (H), Man City (H)
Southampton find themselves in a seemingly unlikely Champions League spot, currently sitting 3rd in the table and only 3 points off the leaders Arsenal. Should they pull off another massive coup this weekend it is entirely plausible that they could actually lead the league come Saturday evening! So why are such an in-form team in this section then I hear you ask? Well, 3 of their next 4 are against Arsenal, Chelsea and Man City. The home game with Villa aside, the next 4 games should tell us whether Southampton are indeed the real deal or not.
Given that mini run of fixtures it may be wise to avoid the Saints back-line for a bit. Many doubled up early doors in this respect and it paid dividends in some cases but we would possibly suggest a re-think on that strategy for now. Adam Lallana is the runaway point's scorer in the Saints midfield with 61 points thus far whilst Rickie Lambert is continuing where he left off last year as Mr consistent with 4 goals and 3 assists to his name.
CARDIFF
Man United (H), Arsenal (H), Stoke (A), Palace (A)
Whilst on the face of it Cardiff sit in a respectable 14th place in the league it is worth noting that they are only 2 points above the relegation zone and so their next few fixtures may cause a furrowed brow for some of their fans and in particular their manager Malky Mackay. The next 2 may be at home but it's Man United and Arsenal rolling up to the City Stadium. Following this are 2 difficult and crucial away trips to Stoke and Palace. They will do well to maintain 14th spot with that little lot.
Steven Caulker has proved a canny buy for many fantasy managers so far as he has returned 49 points courtesy in part to his 2 goals, 2 assists and 9 bonus points but you may have to rely on his attacking returns if you stick with him for the next 4 games. Further up the pitch Pete Whittingham is Cardiff's highest scoring midfielder from a fantasy point of view with 37 points but even he is by no means prolific with just 1 goal and 2 assists so far this season.
EVERTON
Liverpool (H), Stoke (H), Man Utd (A), Arsenal (A)
Roberto Martinez has got off to a good start to his Everton career with some impressive results whist still trying to mould his chargers into a slick passing outfit as is his way. A home game against Liverpool will be a test of that progress though as a rampant Suarez visits Goodison this week. Another home game against Stoke may be more fruitful before Everton embark on an unenviable road trip going to both Old Trafford and the Emirates.
Romelu Lukaku started off with a bang with 5 goals in 5 games but has failed to find the net in his last 2 causing fantasy owners to evaluate his position on their team. He has proven in the past to be capable of scoring against the best so it will be interesting to see how he emerges from these 4 fixtures as a fantasy prospect. Elsewhere it is Everton's backline that has proved to be the most fruitful route to fantasy points so far with Leighton Baines leading the way on 64 whilst the more budget friendly Phil Jagielka and Tim Howard are not far behind on 59 each.
Of Note
Whilst all of the teams feature and there are no DGWs to consider it may be worth noting that there are Champions League and Europa League games between GW12 and GW13. With Man United, Man City, Chelsea, Arsenal, Spurs and Swansea all in action just be aware of any injury or rotation issues that may arise as a result.
Good luck everyone!
This article was written by inittowinit