International break time can only mean one thing, it is 'Bore off' time. This time around we have brought some fresh faces in while still keeping one from the old guard.
Smash makes his second appearance on GABO, you will usually find him on Team News covering pressers where he is always fighting with Wolves & Watford and misspelling Doucouré, much to Frenchie's delight.
Kralin makes his debut. I haven't crossed paths often with Kralin on the boards so I asked someone to describe him for me and this is what he told me. "18th century gentleman. Puts on a full 3 piece suit and top hat before siting down to comment on the site. Probably has a butler to type his words out for him."
Kop is basically old furniture here at GABO. He is an original on this article and anytime he is not busy fighting with anyone who has a positive outlook on life we are happy to have him.
Ok, enough of the intros, let's get it on!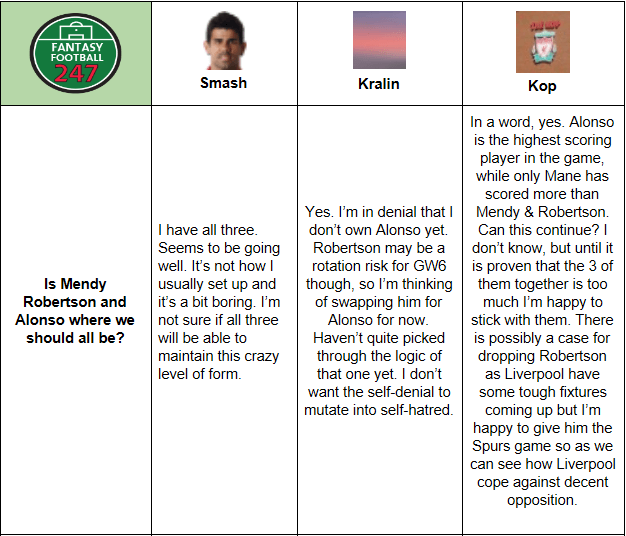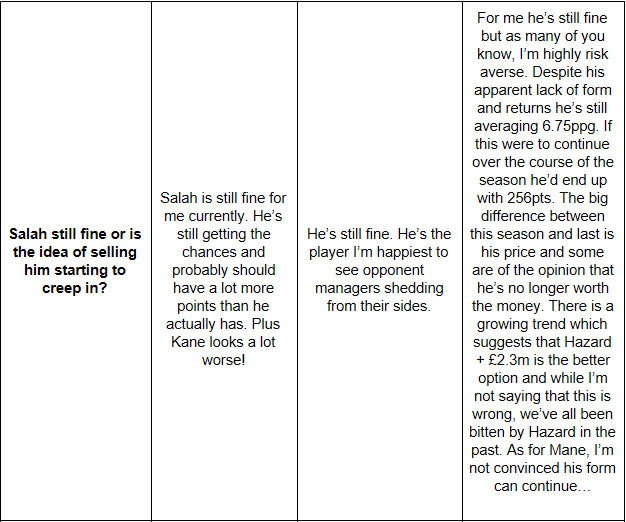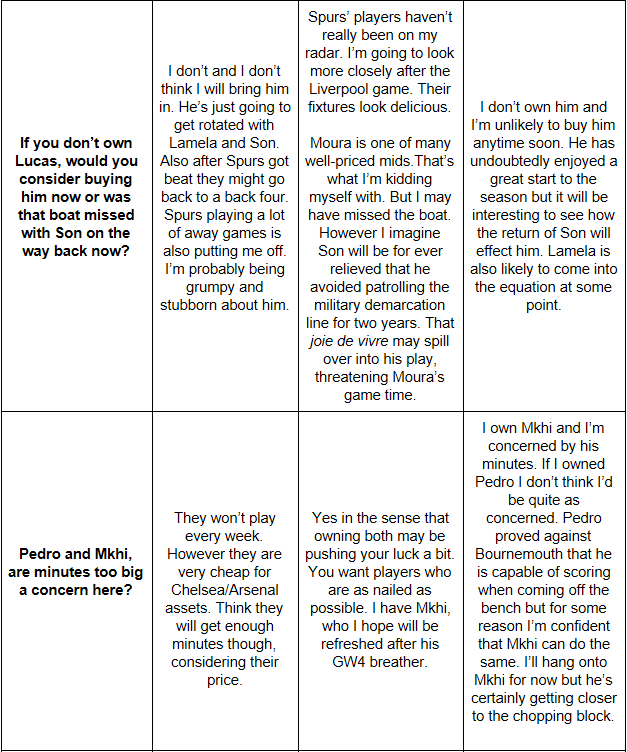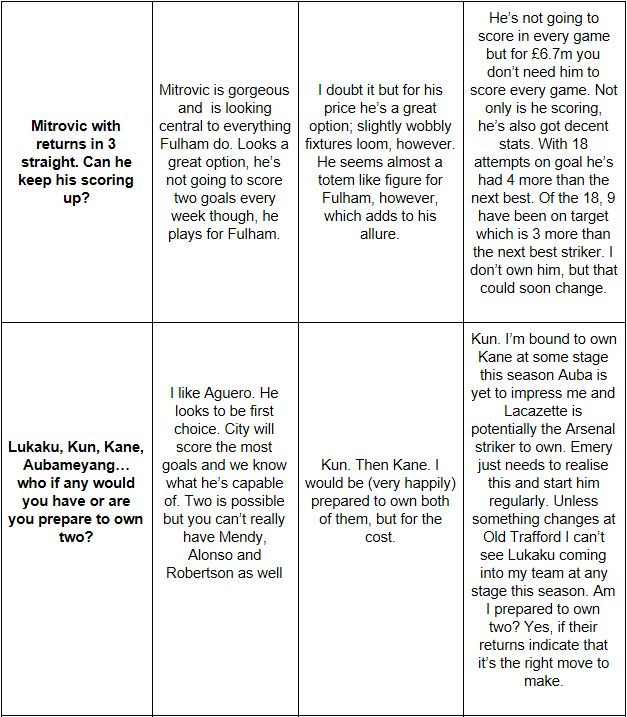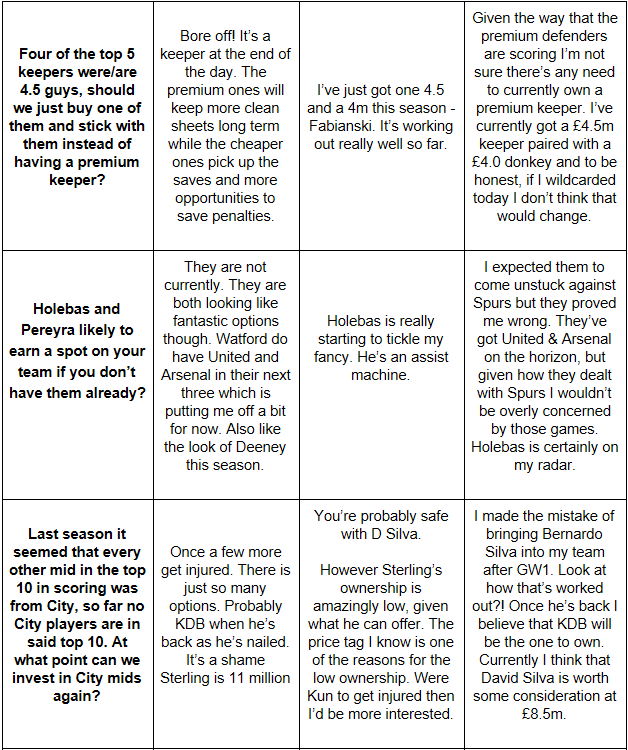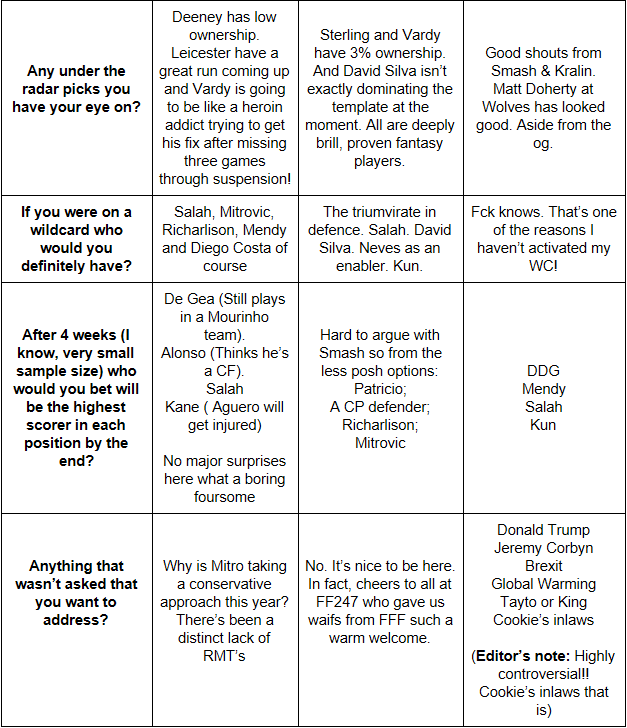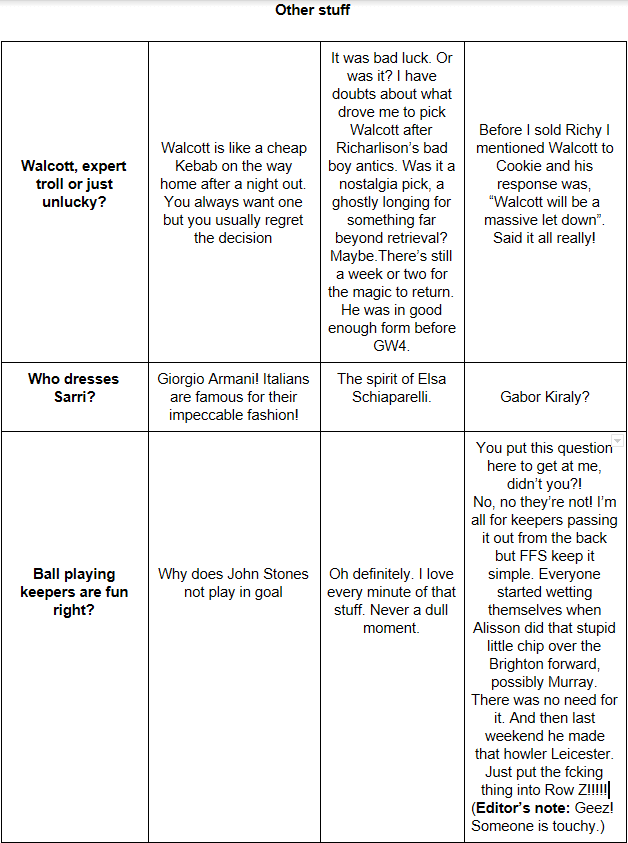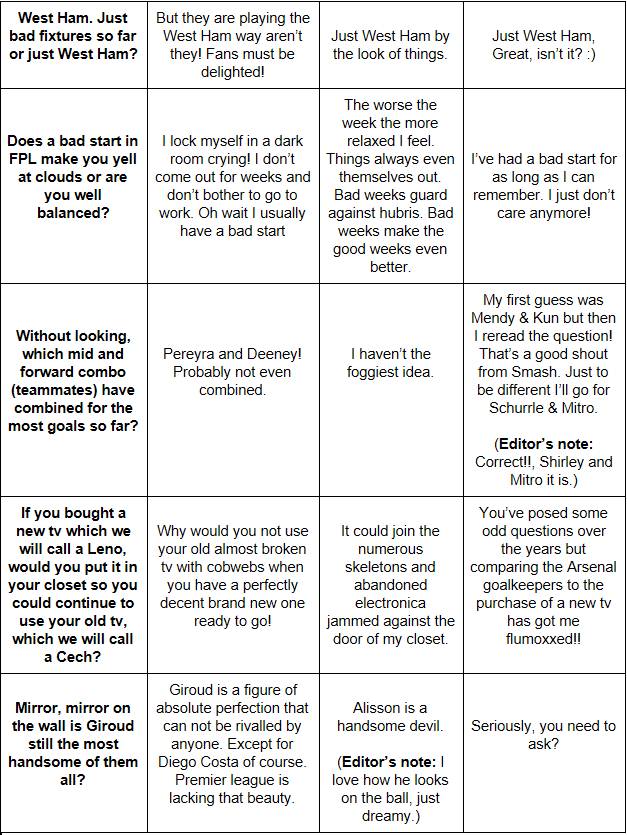 Thanks for reading Grab, Avoid or Bore Off! – Fantasy Premier League 2018-19. This article was written by Mito21
FPL FIXTURE TRACKER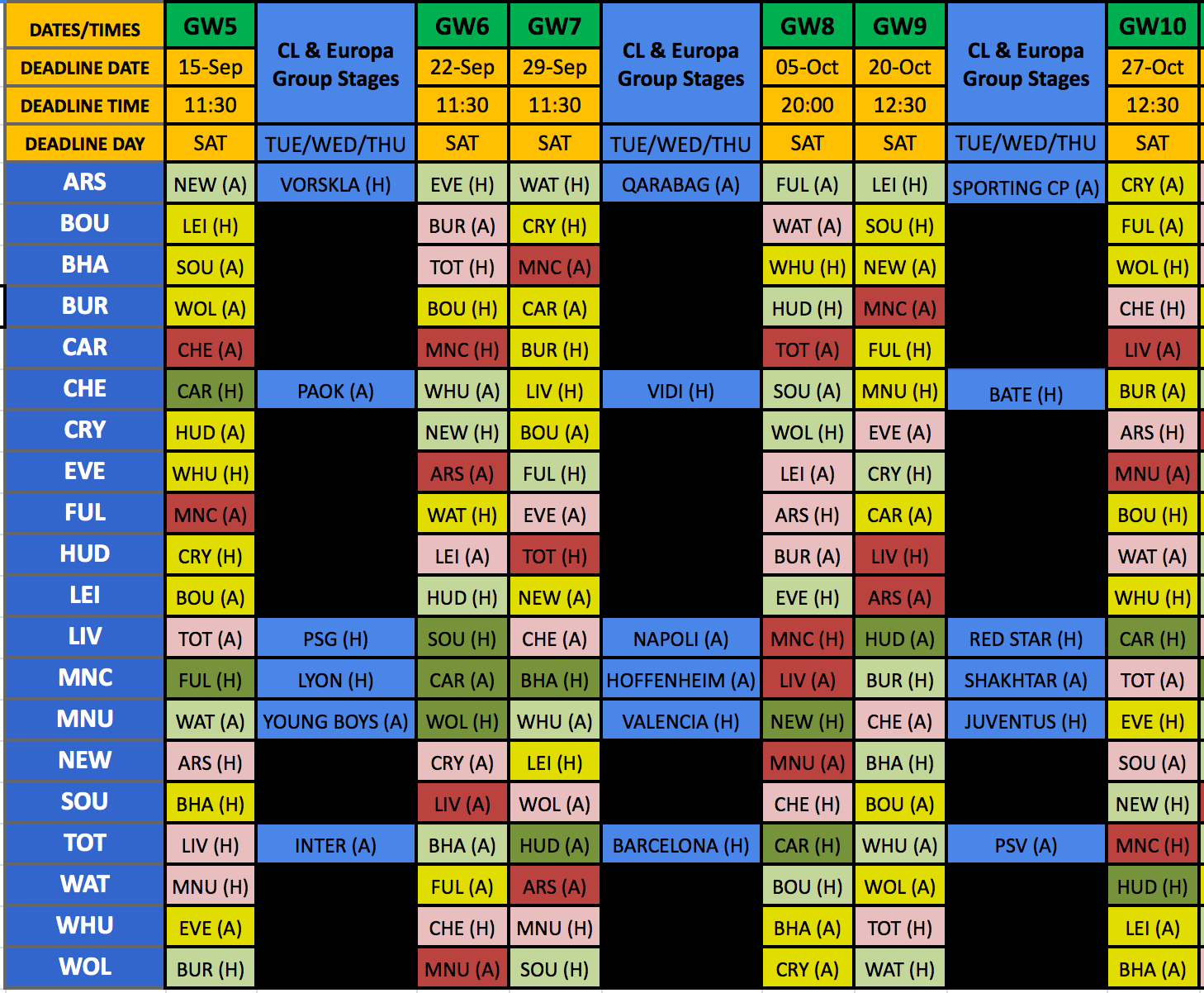 FIXTURE TRACKER LINK
Welcome to our Fantasy Football leagues section.
The League Codes for FF247 for the 2018/19 season are as follows –