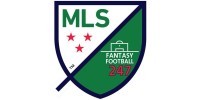 I said I wasn't going to do this again – and a part of me still reserves the right not to do this. But at the end of the day, I'm a fantasy junkie, so what else would I be doing with my time? The thing with the MLS is this: it's got a lot of problems. The schedule is different; it's overly congested at times, and it cares not for international play. The teams aren't subject to relegation; as a direct result of this, you'll see a lot more player rotation than in other leagues – why risk running a player into the ground to secure a vital point when you'll still be in the league next year no matter the result?
All of this led to a historically very difficult fantasy game to play and navigate, and I was pretty burned out last year with dealing with all of it. In times of bye weeks and DGW's, all active owners shifted to a fairly predictable template team. And because of such a template-heavy format, movement in the ranks was pretty stagnant by the later points in the season. It just wasn't a very fun time.
And then in the offseason, the MLS changed the game completely. And I do mean completely. In order to deal with the byes and international call-ups and starting games on literally every day of the week in some cases, the MLS scrapped any ties to a traditional transfer market and decided to give all players unlimited transfers every week. Now, your view may be that this broke the game, but I really think that it saved it.
Consider for a moment that Giovinco was owned at one point last year by 60-70% of all players (basically every active player had him). Also consider that every time a bye or a DGW happened, everybody had to move in a pretty straight line to get the 'best' players from the active teams to keep pace with the pack. It really killed the differential game because people were too afraid of taking a chance and getting stuck with a losing hand. But that's gone now. This year you can pad your team with the stars you want to have, but you can also do your study, and take your gamble on differential players and try to spring your way up the table. And if your pick doesn't work out? Sell him next week. If your pick does work out? Still sell him next week, get a different differential player in a better fixture. I'm excited for the changes, hopefully some of you will be too.
As for what I want this article to be this week, it will be largely the same as last year, but I want to change a couple of things. This year I'll be tracking the betting lines for all the teams and reporting those to you. This may not make much sense in the first few weeks of the year, but after time those trends can be incredibly useful. I do this with Liga MX, and it's working out very well for me in that sense. I'll also have the typical best picks of the week, captain tips and all the usual elements of a fantasy article. We'll see how it all works out.
#1) The Opening Day Challenge

Due to lack of general overall interest, or even knowledge, of their fantasy game, the MLS has decided to make GW1 into a 'challenge' so that they can promote the game on live TV before points start to count in GW2. What this amounts to is essentially a friendly in the first week of the year with points going towards prizes, but not counting to your season tally.
Look, it is what it is. But instead of focusing on the nonsensical side of this, look at if for the opportunity it 'could' provide – even if we get 5-10K new players into the league from adverts alone, that could still be a 15-30% increase in total players for this wee fantasy league. And in the future, more players will result in bigger prizes.
All that being said, this is your one chance to go for broke and try to form a team that can catch the others by surprise. Try out your strategies and see if they pay off. And since we don't know 100% which new players will be starting upon coming into the league, we get a sneak peek into the lineups before they start counting for us. So if you pick that differential with a high upside and he doesn't make the starting XI, it's no big deal. Dump him next week and pick from the now proven starters.
#2) Strategies going into the new season
Not only is this year different in the sense that there are unlimited transfers, but the roster size has been taken down since last year to include a traditional extra GK and 3 subs. But that change means that we're now back down to a $100m budget. With the transfers changed, finding a bench is going to be a bigger part of your decision making process this year. It may no longer be sensible to just fill out your lineup with 'dummy' players. Picking risky differential players means that you will want to have some actual cover on the bench, and regardless of how you build your bench, their value will rise and fall based on their performance in-game. In the FPL world, stocking a cheap bench option isn't a big deal because their price will remain stable as long as they start. But in the MLS, the price rises and falls have nothing to do with player popularity – so your bench can be converted into a money making quartet if you're savvy enough, and it can also be a money pit if you've chosen poorly.
So here are some strategies that you may want to consider this year that haven't really been part of our game in the past.
A. The Complete Defence / Risk Level: High
In the past, we've seen people typically play a 3-4-3 or a 3-5-2 formation exclusively. Unless you were on a wildcard, there was no way that you'd ever think that playing 4 or 5 defenders regularly would net you more points than a field player. But that's all changed this year. And it's because of this change that I've decided to start to include more bookmakers odds in my articles.
Now you can pick a new defense each and every week, so clean sheet hunting isn't nearly as speculative as it was in the past. Based on the odds, you can pick two teams that are projected to go under on the goals totals with one team also being a heavy favorite. So in this scenario, you'd have three defenders from Team A and two defenders and a keeper from Team B. You're basically putting all of your eggs in one basket hoping for 7's and 8's across the back. If you pick right and nail the two clean sheets, your defense could easily set you up with 42-48 points before any of them have defensive bonuses applied. So that's not a really bad ROI if you think about it.
But, the high risk comes in with the fact that a single goal against both teams puts you down to probably 12-18 points from 6 players. You'll have to look at the betting confidence and decide if this approach is right for you in certain spots.
B. The Semi-Complete Defense / Risk Level: Medium
This is just a variation of the Complete Defense Risk. Now, in this case you'll play your 3 defenders and their keeper from a single team in the back, and you'll put 2 defenders and their keeper from another team on the bench. In this scenario, you're still hoping for both defenses to get clean sheets and price rises to pad your bank, but you're taking away the risk of having 6 defenders on the back. Really, I envision most teams going to this system once they get familiar with the transfer changes. Rarely will defenders lose you points based on so many only earning 2-3 points per match at their base level – so having clean sheets fill out your bench should see your bank rise if the gamble pays off.
C. The Buddy System / Risk Level: Medium
This is probably going to be a costly option and will leave you searching for differentials in other areas. But if you're going to load up on three premier strikers every week, you may as well take the leading playmaker mids from those same teams to try to nab as many goal/assist combos as you possibly can. Like I said, pairing up 6 key players is going to be costly, so you probably won't have the option to take a complete defensive unit in the back as a result. And you most certainly will be looking for differential $6m mids to fill out your squad as well.
But for fans of rooting for attacking points, this is an option that wasn't really offered before. The ability to really key in on offensive systems each and every week will be new. Even if everybody rushes to grab Gionvinco on a key week, how many will also look to add Bradley and Ricketts that might be feeding him the ball? The decision making has really opened up in this new format.
There are probably several other systems out there that will emerge in time, but for now, the changes this new setup will allow players is exciting and will have us focusing on the best football for the week – not focusing on the best schedule. That's such a massive change in philosophy that it really almost doesn't feel real.
#3) GW1 Odds

I'm not including the spreads this week, just moneyline (win/loss) odds and over/under ratings. The spreads were nearly identical to the moneyline bets in most cases and it wasn't worth adding them all in here for redundancy. Here's this week's games and what to expect:
Portland (H) v Minnesota (A): Portland are a -150 price to win the game, Minnesota are tied for the highest price at +400 this week. The over/under is set at 3.5 goals with the over paying +130 and the under going for -160. Either way you look at it, Portland are one of the biggest favorites on the weekend, and nobody expects this game to go low. Given Minnesota's horrible odds, it could almost be argued that the bookmakers are expecting Portland to nab all 3 or 4 goals….
Columbus (H) v Chicago (A): Columbus are paying -150 with Chicago getting +400. This is the second of the completely lopsided lines this weekend. The difference here is that the over/under is set at 2.5 with the over being the favorite at -140. Advice being given at other sites is saying that Chicago are going to be a force this year, the bookies are waiting for them to prove it first.
LA (H) v Dallas (A): Given that Dallas have to play a CCL game before heading to LA, they're still being given a +205 to win the game – and that's not bad considering that LA are only rated as a +130. The over/under is the standard 2.5 with -110 being paid both ways. The bookies don't know what to make of this score, but they figure LA have a slight edge at home.
Real Salt Lake (H) v Toronto (A): Nothing special here in terms of favorites. RSL are paying +120 with Toronto going at +220. The Giovinco factor has RSL paying better than they normally would at home. The over/under is standard 2.5 going -115 for the over and -105 on the under. Fairly safe bet that it gets the 3 goals, but confidence in Giovinco nabbing a hat trick is low given these lines.
Colorado (H) v New England (A): Colorado are massive favorites at -120 to NE's +345. And the over under is a standard 2.5 with the under being favored at -115 and the over going to -105. The bookmakers aren't trying to fool anybody here. Colorado looks to be projected to get their patented 1-0 or 2-0 home win with no problems.
DC United (H) v SKC (A): DC are getting EVEN money to win and SKC are huge underdogs at +290. The over/under is 2.5 with -110 paying the same both ways. Nothing remarkable here, but looking at some DC attack won't be a bad idea considering their one of the bigger favorites on the board this week.
Houston (H) v Seattle (A): The defending champs aren't being given a ton of love at +180 compared to Houston's favored +150. In fact, the over/under being set at 2.5 with the under favored at -115 is a bit shocking (the over pays -105). Much has been made of Houston's revamped attack and Seattle still have Lodeiro – but nobody is thinking this game has a ton of scoring to go around. May be a good spot to buck the trend and leave Lodeiro alone in favor of a lesser player in a better matchup.
San Jose (H) v Montreal (A): San Jose are clear favorites with a +105 rating to Montreal's +265. The over/under is at 2.5 with the under being a slight favorite at -115 (over at -105). And this is a bit surprising considering that Montreal still have a pretty decent squad, but it looks like the travel across the continent is playing into the bookies' thinking on this match.
Orlando (H) v NYC (A): This is going to be one of the bigger games on the schedule this week – one more battle for Villa and Kaka to decide which of the last set of expansion teams is better. Orlando are being given a favored +135 rating with NYC getting a fairly dismal +200 to win. The over/under is set at 2.5 with the over being favored at -135 (+110 on the under). Most people seem to think that NYC are the clear favorites for the match, but this throws a bit of a wrench into that conventional thinking.
Atlanta (H) v New York Red Bulls (A): Atlanta are the only home team this week not to be listed as the betting favorite. They're getting a +180 rating compared to NYRB's +150. And given the look of their rosters, it's not hard to see why. The over/under is the standard 2.5, and the over is favored at -125 with the under paying EVEN money. It seems like the Red Bulls are flying under the radar a bit for the Opening Week Challenge simply because they're on the road. These lines might make for an interesting change of tactics for some players.
Vancouver (H) v Philadelphia (A): Vancouver are huge favorites this weekend with a -110 rating. Philly are getting a truly poor rating at +305, and even for a road team, that's pretty rude. The over/under is the standard 2.5 with the over being greatly favored at -140 (under at +110). Vancouver may be getting a bit too much credit here, but the bookmakers have made this one of their key favorites of all the games this weekend.
#4) Captain Picks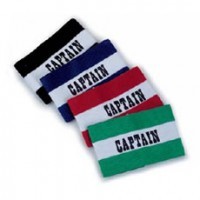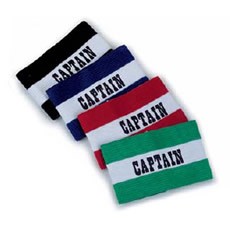 As we move through the year, I'll be adding in player picks and analysis into the weekly matchup breakdowns, so there's no sense in adding in another section only to recommend some of those same players as captain picks. So with that being said, here's what I'm thinking for captaincy this week:
Favoured Picks: Starting off with either Fanendo Adi or Diego Valeri wouldn't be a bad shout. Portland are favored above all other teams to score high, and win easily. In the same vein, Ola Kamara from Columbus or BWP from NYRB would be easy picks to go with based on the betting lines.
Differential Picks: Since Vancouver are such heavy favorites, Christian Bolanos or even Matias Laba might be picks that very few saw coming. After all, it is a friendly opening tournament, so what do you have to lose? Also, given the poor rating to win their matches, you might even consider Giovinco and Lodeiro to be somewhat differential this weekend for all the wrong reasons.
There you have it folks. Season kicks off on Friday, so get your teams together. And hey, if you miss GW1, no worries. Points don't count until second round anyway.
Don't forget to stop by mlsfantasyboss.com to catch up on their great weekly articles that lead into the deadline.
MLS GW1 Tips Fantasy Major League Soccer This article was written by Guy Sanchez (FootyFantastic)