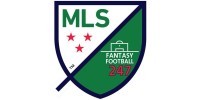 Welcome to MLS GW11 Tips Fantasy Major League Soccer. Just as I'm getting set to wind down my FPL season so that I can cut my workload in half, the MLS decided to really ramp things up on their end. There are DGWs in the MLS as far as the eye can see – so no immediate rest for me. In fact, next week, after my final Fixtures article of the year, the MLS decided to put ten teams on a double. What a way to celebrate the closing of a chapter, eh? More work.
Maybe the only good thing that will come of this is that you'll learn to hate DGWs as much as I do. How did you all like that rotation last week? Oh, you expected Giovinco to travel to Seattle? Foolish notion. You thought NYRB would play their starters to begin the series? Bah. And don't even get me started on SKC and Orlando and their second games of the series. Pathetic stuff.
But before all of that happened, you were all so full of joy and wonder at the big points your DGW players would get you. In the end, three of the eleven players on the Dream Team were from DGWs. The rest were all players from boring teams with a single game on their schedule. And now here we go again with Toronto and Columbus on a double. How many of you will trust Toronto to play their stars both games? Do you think Columbus might sit Meram or Higuain? What if Kamara only plays 30 minutes in the second half of a game. Is that enough for you? Well, what can I say? I've broken down every game for you below so maybe you don't have to make a poor decision based on potential minutes alone.
THIS WEEKS DEADLINE IS 00:30am UK TIME Thursday. (That's Wednesday night, basically)
TO JOIN THE FF247 LEAGUE JUST CLICK HERE OR THE CODE ITSELF IS 1543-573
Bookies' Odds and Analysis – Last Weeks Recap
The sports books jumped back last week in a big way. And honestly, they hedged their bets a bit better on the games that really didn't have a favourite. So Toronto v Seattle, Montreal v DC, Philly v NYRB, Dallas v RSL, SJ v PDX and Minnesota v SKC were all priced to allow betting both ways, and we said about as much too. And the reason being was that there were some really surprising results in there. So surprising, in fact, that the bookies didn't really take any serious stance either way in those matches. And that may seem trivial right now, but take note when the bookies don't take a strong stand – those are the games that can yield some serious points for you if you happen to look at the game and it just 'makes sense' in your head. Would I have chosen San Jose against Portland? No. But somebody out there had Wondo and Jungwirth and killed it. Just because the bookies don't make a clear favourite out of a game doesn't mean the game is devoid of a good option for selection into your squad, it just means it's more wide open for a savvy differential.
Aside from that the bookies nailed Toronto v Orlando, SKC over Red Bulls, Columbus v New England, Houston v Orlando and NYC over Atlanta. And in doing so, four of their five top favourites came through with flying colours. What didn't go to plan was the LA game against Chicago. That was actually their most favourite pick of the week, and LA whiffed with a 2-2 draw. But when you look at it, four out of five ain't bad. So all in all, we have a sense of reliability here again this week when we look at these numbers for the upcoming round.
American Betting Lines Explained:
Before we get too much further into the article, here's a summary of terms and betting lingo so you can follow along.
The American betting lines work best when you think of things with a $100 base wager on underdogs, and a $100 return on favourites. For example, if you see a team is priced +180, that means that if you bet $100, you will win $180 profit. Conversely, if you see a team is priced at -180, that means that you would have to bet $180 to win $100 profit. Teams that are priced at anything more than +200 or -200 are considered to be big underdogs or favourites, respectively.
Also, keep in mind that when you see both sides of a bet priced right around -110, that means that the house has no favourite, and they're just looking to make money on both sides. Hopefully this helps you navigate finding the best value on the board for your fantasy team. After all, if the bookies price a team at +350, they're not going to be thrilled at having to pay out $350 for every $100 bet, so you can typically safely assume that any team priced that way will be a bust.
This week's line breakdowns:

Wednesday
Columbus (H) v Toronto (A) – The two DGW teams kick us off with a tricky match. Columbus have been stout at home, but Toronto have shown a bit more resilience on the road than most other teams. Columbus get the edge here with a +110 price to Toronto's +235 simply because their attack at home is so well-rounded. Columbus have scored 12 goals at home to this point, and Kamara and Meram lead the home-scoring tally with 4 goals a piece. Toronto, on the other hand, have put things together nicely and have two shutout victories in their last three appearances on the road. It should be noted though that Toronto have already played a game in Columbus this season and lost 1-2 (goals by Altidore, Kamara and Meram). No surprise then that the over/under for this game is being set at 3 goals (over at +105, under at -125).
Also note: Altidore is on a stretch of 4 consecutive games on the road with a goal. O Kamara and Higuain have scored in tandem in their last two home appearances. Giovinco has yet to score on the road this season (it would probably help his case if he actually travels with the team however…).
Friday
Houston (H) v Vancouver (A) – In some ways, it was a blessing in disguise that Cubo Torres was held out of Houston's last match (although I didn't feel this way when he earned 0 points for me). But at least now we know that Houston at home are a great team, no matter who starts for them. Just a single draw against Minnesota is the only thing that disqualifies the Dynamo from holding a perfect home record (5W, 0L, 1D). And not only are they nearly perfect at home for their record, but their scoring has been so ahead of the curve for this league that it's scary. Houston have now amassed 17 goals at home, whilst only allowing 5; their +12 GD at home leads the league by a mile (SKC are second with a +8 at home).
It's not like Vancouver have been 'bad' on the road; quite the contrary, they've been decent as of late. But even with their most recent two back to back away wins, they're not a match for Houston in the form they're in. No surprise then that Houston are being priced at -115 with Vancouver taking a +325 price to win. The shocker is the over/under, which is set at 2.5 (over favoured at -125 to the under's EVEN money). You would expect to see a bit higher price there with Houston's knack for scoring locally.
Also note: Houston have kept clean sheets in their last two home matches, so their entire team is now a viable option for inclusion into your squad. Pick your poison – Houston have 4 players with multiple goals at home now, which leads the league in that stat: Torres (6), Quioto (3), Elis (4), Manotas (3). No other team has been nearly as prolific with so many players.
Saturday
Toronto (H) v Minnesota (A) – Toronto are the biggest favourites on the board this week with their -310 price over Minny's +750. You read that right, +750. Once again, Minny are breaking the records with the biggest underdog price on the board for the year. I mean honestly, it might be worth throwing $10 at them just for fun right now – the winnings would pay for a night out with the wife. We now know that Toronto are prone to rotating their team a bit, but apparently the bookies don't care about that. They figure as long as either Giovinco or Altidore play, that will be enough. And you have to feel bad for Minny, the run they've been on has been decent – and this was the last sort of road trip that they need right now. The over/under for this game has been set at 3.5 goals with the over taking +110 to then under's -135. Nothing but scoring expected here.
Also note: Keep an eye on that over/under this round. Minnesota's first five games in the league all went over the projected marks (average of 6.0 total goals per game in those contests). However, in their last five games, only one game went over, the other four stayed under (average of 2.0 total goals per game). That's a stark difference going from one extreme to the other. Somehow, Minny have found ways to keep games tighter than expected.
Colorado (H) v San Jose (A) – Nothing flashy here, this game is set to be about as boring as you can imagine. Whereas the Toronto game above leads the pack with the 3.5 goals over/under, this game trails all others with just a 2.0 goals over/under line (over at -130, under at -100). And honestly, would you expect much more from a game played in Colorado right now? There's also no real favourite: Colorado get the home team pricing of +120 with San Jose taking +240. Meh, this could go either way, and the bookies are probably expecting a 1-0 victory, but there's no real sense of which team snags that goal.
Montreal (H) v Columbus (A) – This game will make people think twice about just how much they want to put into Columbus this round. Montreal are taking -105 to win with Columbus getting +280 here, and there's good reason why. First off, we don't know how much Columbus will rotate players, but maybe it doesn't matter. Columbus' normal starting players, so dominant at home, have been truly uninspiring on the road this year. Columbus haven't scored in either of their last two road matches (against Chicago and NYRB), and they've lost three out of four of all of their away games total. Montreal, on the other hand, have been varied in their three home starts this season. They've managed to win, lose and draw a home match to start the year, but they've been balanced in their scores too; their home goal differential is at even right now. The over/under for this game is set at 3 goals with the over getting +110 to the under's -135. This is just a tough game to call. If you pick up Columbus players, look to their home game for your points, and look at this game as a bit of bonus padding to your score.
DC (H) v Philadelphia (A) – Philly will be coming in with some momentum after their first win of the year last week, but the bookies seem to think that momentum will stall out fairly quickly. And that's a shame, because when Philly play well, they're actually kind of fun to watch. All that being said, they're being given the underdog price of +295 going against DC's -110. The over/under for the game is set at 3 goals though (over at +110, under at -135), so there may yet be a chance for Sapong to continue his scoring if you fancy a differential pick this round. This is the second time that Philly have played in DC this year, and that first game resulted in a 2-1 loss for the Union. But, Sapong did score in that match, as did Acosta with a penalty. All things being equal, a similar result this time around probably is most likely.
Orlando (H) v SKC (A) – People are going to have to rinse that foul taste out of their mouths before picking Orlando players again – but you should probably really pick Orlando players again, especially at home. Sure, their double was completely busted last round, but this is a league of home and away form. And their home form is stellar.
Orlando are still spotless at home with five wins out of five – and they've got three clean sheets in there to boot. And SKC, for as good as they've been at home, have been dreadful on the road. In retrospect, it wasn't all that surprising that they got shutout against Minny last week, they've only scored a single goal whilst away all year. Five away matches, and one goal. Given those stats, you have to wonder how Orlando are being priced at +125 to SKC's +220. There really isn't a strong favourite here in this match, and that's a bit puzzling. The over/under is set at 2.5 goals with the over getting -105 to the under's -120. Unless there's some big news coming out of one of these clubs that I don't know yet, I still think Orlando are stronger favourites than their number here gives them credit for.
New England (H) v Real Salt Lake (A) – New England confuse me, I'll be honest. They can look like they really have a plan out on the pitch one game, and look completely inept in the next. But give them credit, they haven't actually lost at home this year yet. And that's not good news for RSL. RSL, in case you didn't know, are in an active battle with Colorado to be the de facto worst team in the league before the official start of summer. And by golly they've got a real chance to get there.
New England are being given -145 to win this match with RSL taking +400, and it's hard to disagree with that valuation of the two sides. The over/under is at 2.5 goals with the over being favoured at -130 (under at +105). New England's natural home form should be enough here to beat RSL, and a 2-1 or 3-1 scoreline is probably pretty likely here given the pricing.
Chicago (H) v Seattle (A) – Another little surprise here for the casual viewer of the league, Chicago are undefeated at home this year too. And not only are they undefeated, but three of their four games were shutout victories for them. Seattle, on the other hand, had their moment in the sun when they beat LA on the road a while back, but they've been back to their old mediocre-to-bad form since that victory.
Chicago maybe aren't strong favourites in the eyes of the bookies, but their +110 price over Seattle's +235 is as close as they're going to get to being truly preferred over the defending champs. And by the stas alone, they have the goods to see this game through. The over/under is set at 2.5 goals with the over being favoured at -135 to the under's +110; and given the prices, a 2-1 victory for Chicago isn't out of the question.
Sunday
Portland (H) v Atlanta (A) – Portland got hammered by San Jose last round, but they travelled without Valeri and Nagbe; and like most teams, if you take out the central stars, things aren't going to go well. Still no official word on those players that I've seen, but whispers are saying that they could be back and ready for action this weekend. If that's the case, Atlanta will have their hands full. Atlanta have had six games on the road which has resulted in two wins, two losses and a pair of draws. Looking at Atlanta's last three away matches, however, shows a drop in form. They beat RSL, but everybody can do that. They also lost to NYC and Montreal in short order, and Portland will be another big challenge for them.
Portland come into this match as the big favourites with their -130 pricing, Atlanta are taking +345. The over/under for the game is 3.0 goals with both sides taking -110.
Also note: Whilst on the road, Atlanta have been involved in games that have gone over the projected mark in five of the six matches. There should be plenty of scoring in this match if that holds true.
NYRB (H) v LA (A) – In kind of the same vein as Orlando, you'll have to look past the Red Bull's away form and see that they're still a decent buy at home. NYRB have won four of their five home matches and have a single draw. More importantly, they've still only allowed a single goal at home this season, and three of their four wins were clean sheet victories. LA, on the other hand, are still hot garbage. LA fooled the bookies last week into thinking they had a comeback in them – no such luck this week. NYRB are getting -145 to win with LA taking +400. The over/under is at 2.5 goals with the over being favoured at -135 (under at +110). Really, if the form of these two teams follows its natural course, this pricing should be immediately justifiable.
Dallas (H) v NYC (A) – Hey, NYC and Atlanta play again on Sunday. "What a surprise…", said no one, ever.
This game is a bit of a shocker for me. Dallas are being given a -160 price to win, NYC are getting +400. NYC have probably probably proven themselves to be better than that price given that their last two road outings were victories. But maybe Dallas are just that strong. Dallas have yet to lose at allthis season, and it looks like they put things together fully in their last match in RSL. Prior to that RSL game, Dallas had yet to score more than 2 goals in a match all season – and maybe that was the start of something more potent going forward. The over/under for this game is 3.0 goals with the over getting EVEN money and the under taking a -125. If these prices are to be believed, Dallas are predicted to win in a 3-1 blowout.
Quick Look – GW11 Biggest Favourites
#1) Toronto (-310 price over Minnesota's' +750 = 1060 points in difference)
#2) Dallas (-160 price over NYC's +400 = 560 points in difference)
#3) New England (-145 price over RSL's +400 = 545 points in difference)
#4) NYRB (-145 price over LA's +400 = 545 points in difference)
#5) Portland (-130 price over Atlanta's +345 = 475 points in difference)
Player Picks
The way the rotation worked out last round, it looks like maybe taking either Giovinco or Altidore is the best way forward. Toronto has now showed us that they will rotate, so why take the chance with two premium prices on the front line? Also, this will be four games for Toronto in two weeks, so the rotation for this round could be even heavier. The problem for you is that the Minnesota game is sitting out there like a plump little apple, just waiting to be picked. So you'll have to have Toronto in some capacity. Best bet? See who is rested for the first game of their series in Columbus, and take those players. It sounds counter-intuitive to pick players that are rested in the first game, but that second game is the one you want. Aim for that.
Columbus should probably have some representation in your team, but I'm not going to overdo it on my end. Look at either Meram or Higuain to pair with Kamara, but adding all three is going to get costly and may get rotated anyway.
Given Dallas' huge price, Urruti is a consideration this week – and he was in fine form against RSL. New England are always worth a shout when priced as they are, so Nguyen might be a sneaky start ahead of any DGW mids. Take Houston at home. Anybody, just pick one. If Cubo isn't to your liking, take Quioto or Elis. Take a defender if need be. Nobody's form has been as statistically dominant as Houston's has. And really, they could score as much as any DGW player this week. I might give Adi a look this week, Atlanta allow so much scoring in their games that it's hard to overlook the potential there for points. Valeri will only be considered if something solid comes out in media by deadline tomorrow, otherwise plan on avoiding him.
Oh, take Jungwirth from San Jose. He's this year's Sjoberg. The dude can't help but to rack up fantasy points. His level of scoring is borderline absurd right now.
Captains Picks (my rankings)
#1) Giovinco/Jozy – You can afford one, strongly consider giving them the armband for the Minny game alone.
#2) Ola Kamara – Still scoring at home, he's the best bet for goals from Columbus this round.
#3) Meram – If you prefer a more well-rounded game with a higher ceiling, ditch Ola and make Meram your main man.
#4) Torres – People, the stats are there for Houston. They could hang 4 or 5 goals on anybody at any time.
#5) Adi – Dark horse pick of the round, but Atlanta play in too many shootouts to not yield goals here.
Don't forget to stop by mlsfantasyboss.com to catch up on their great weekly articles that lead into the deadline.
Thanks for reading: MLS Tips Fantasy Major League Soccer GW11. This article was written by Guy Sanchez (FootyFantastic)