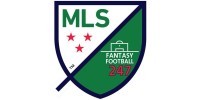 Welcome to MLS GW14 Tips Fantasy Major League Soccer. So here's the deal, this article is going to be a bit different than normal because the lines aren't out at all for the weekend games. Now, I could use alternate sites for some morning line predictions, but I'd like to stick with one site's lines for consistency (Bovada). And this isn't like last week where only one team played twice – in that case, we needed the extra information because Dallas left us no choice but to choose other teams in our squads. But this week, eight teams will be playing twice – and the lines are in for the first four games of the week to kick us off, so that should be enough to go on. And let's be honest, with eight teams on a double, the most you're going to have in your squad from a team not on a double is maybe one player anyway. So no real loss there. What I'll do instead is just list a small breakdown of the weekend games without the betting lines as a guide.
Furthermore, the fact that these doubles have a huge potential to be absolute garbage doesn't matter to the masses. Just look at what Dallas did this previous round. They put out an ad on Craigslist, found some people that looked athletic and gave them some kits to wear to travel to Chicago to play their first game of the week. The club's key starters stayed at home and instagrammed themselves having a grand time whilst FC Dallas took a loss. And even though people knew that Dallas were planning on losing that game, people stocked up on the Dallas offerings anyway, just hoping for more potential minutes. DGW attraction is a disease, folks. And we've all been infected
Now for the double this week, we have a mixed bag. Here's a list of the teams with their home/away fixture status: Columbus (H/A), DC United (A/H), Houston (H/A), New England (A/H), NYC (H/H), Orlando (H/H), RSL (A/A), Seattle (A/H).
Honestly, aside from NYC and Orlando, the only two teams that don't have to travel this week, the rest of the lot will probably find a way to screw you over with some rotational 'strategy'. The coaches like to think they're being strategic; they'll tell you they're 'managing minutes' or 'minimizing the impact of travel'. In all reality, they just hate your fantasy team. Remember that. Take that to heart. When you build your squads this week, look at how you spend your money and ask yourself, "if my greatest enemy were an MLS coach, how could he screw me over in the worst possible way?" And once you've answered that question, make some moves to minimize your risk.
Ok, rant over. I think I was being pretty mild there. It's a good thing that NYC and Atlanta weren't taking up the Sunday slots this week for a change. Because I was ready to be absolutely nasty this week had that been the case. I'm sure I'll be back to my normal grumpy self next week…when only three games will be played for an entire round of fantasy soccer. You know, because the MLS just can't figure out how to give all of their teams a week off when international games start. I swear to….
THIS WEEKS DEADLINE IS 12:30am UK TIME Thursday. (That's Wednesday night basically, for those in the UK)
TO JOIN THE FF247 LEAGUE JUST CLICK HERE OR THE CODE ITSELF IS 1543-573
Bookies' Odds and Analysis – Last Weeks Recap
Our top five games of the week took a serious hit at the top. Both Dallas and Vancouver, the top two picks of the week in fact, were massive failures. Dallas were supposed to beat Houston handily, and they played to a nil-nil draw. And it serves them right. After all of the fuss about resting their starters to get to the Texas Derby, they deserved nothing more than that result. And Vancouver losing to DC 0-1? That never should've happened. I mean, they did miss a penalty, but still…Vancouver are better than DC nine times out of ten.
The rest of the top five did hit though. NYRB beat New England 2-1. Seattle squeaked out a win against Portland 1-0, yet neither team looked deserving of any points. And finally, Toronto absolutely killed Columbus 5-0. Yeah, you read that scoreline correctly. Sans Giovinco and Altidore, Toronto scored 5 goals.
American Betting Lines Explained:
Before we get too much further into the article, here's a summary of terms and betting lingo so you can follow along.
The American betting lines work best when you think of things with a $100 base wager on underdogs, and a $100 return on favourites. For example, if you see a team is priced +180, that means that if you bet $100, you will win $180 profit. Conversely, if you see a team is priced at -180, that means that you would have to bet $180 to win $100 profit. Teams that are priced at anything more than +200 or -200 are considered to be big underdogs or favourites, respectively.
Also, keep in mind that when you see both sides of a bet priced right around -110, that means that the house has no favourite, and they're just looking to make money on both sides. Hopefully this helps you navigate finding the best value on the board for your fantasy team. After all, if the bookies price a team at +350, they're not going to be thrilled at having to pay out $350 for every $100 bet, so you can typically safely assume that any team priced that way will be a bust.
This week's line breakdowns:
Wednesday
Columbus (-110) v Seattle (+290) – Columbus have taken a bit of a fall from grace. They were early season stunners, but they've come back down to earth with a more normal mix of results. In their last four home games though, Columbus have fallen into a pattern of W, L, W, L – so if that holds true, they're probably due for a win now, right? You might laugh at that level of analysis, but in the MLS, it's about as good as it gets in trying to see anything resembling a predictor of a result. Seattle, on the other hand, are just coming off of back to back 1-0 shutout wins at home…against RSL and Portland. So one of those doesn't even count as a real win. But that was at home; on the road, they're a bit rubbish. Seattle have only won a single road game so far this year, and that was against LA before LA started to put things back together.
The over/under for this game is set at 2.5 goals, with the over getting the favoured -140 to the under's +115. And that's going to be significant here because in Seattle's seven games on the road this year, only once did the game not go over the projected mark. Seattle just simply allow goals on the road, as is evidenced by their 2.0 GA average whilst away. Given these prices, and the over/under stats, I think an easy Columbus 2-1 win can be assumed here.
NYC (-120) v New England (+305) – This game should be a cinch for NYC. New England still get far too many plaudits for their team's ability (or potential ability), but the fact of the matter remains that New England are winless on the road this year (5L, 2D). Not only are New England winless, but they've been shutout in three of their seven road games, and they've only managed to score a total of 6 goals all season whilst away. NYC deserves the favoured rating here. They've only played sparsely at home, but they've lost just once in Yankee stadium – and that really doesn't do anything to take the shine off their three wins and a lone draw. Add to that, NYC are scoring an average of 2.2 goals per game at home, and they've yet to be shutout.
The over/under for the game is at 3 goals with the over being favoured at -120 (under at EVEN money). As a rule, you typically see the games set at 3 goals o/u to be favoured on the under to offset the risk that the bookies are taking by raising the line from the standard 2.5 goals. But in this case, they're almost thinking that this game is nearly spot on to go 4+ goals total. New England may nab one, but NYC should get the greater share en route to a relatively easy win.
Orlando (-150) v DC (+400) – As we move down the schedule for Wednesday, each game gets to be considerably more one-sided in its pricing. Here you were thinking that NYC were the lock of the night, but Orlando are predicted to absolutely crush DC. And that might turn some heads, because Orlando aren't crushing anything right now. The purple team started out as hot as anybody in the league this year, but they've now been held winless in their last six games (4L, 2D) – and it doesn't matter where or who they play, they can't seem to buy a win. In fact, in this six-game run they've been on, they've been outscored by a total of 13 goals to their 4. That's right, they've scored only 4 goals in their last six games, and they've been shutout three times.
So what gives? This line really is more of an indictment on what the bookies are expecting from DC more than anything else. Sure, DC won in Vancouver – and that was a total shocker. But DC's form has been just that poor – even a shutout victory on the road doesn't change what's expected of them. But here's the thing: DC have now won their last two road games…it's just that stretch at home that has everybody so down on them. Were the two road games that bookend that horrible home stretch just aberrations? Or are they maybe not quite as bad off as we think? I'm going to side with the bookies on this one and say that Orlando should get off the schneid with a victory here, but I'll be the first person to call out a positive DC result as not that surprising given the home and away splits.
The over/under for this game is set at 3 goals with the over taking +115 to the under's -135. See? This is a more normal payout structure for a game that's set above the 2.5 goals mark. There should be some scoring here that does justice to the higher line, but it also tells you that there really should be some solid scoring in the NYC game.
Houston (-160) v RSL (+425) – "That's the one, Marv. The silver tuna". At the end of the night, we arrive at the true favourite of the docket, a Houston home game. Forget about Houston's three-game road series – the Dynamo at home are another team completely. Houston have scored just 3 goals on the road this year, and that's good enough for a -11 GD whilst away. But at home, oh Marv, they are the silver tuna indeed. I've referred to Houston as the ultimate Jekyll and Hyde club – and if their 3 road goals are Jekyll, then their 19 goals at home are a terrifying Hyde. It truly makes no sense, does it? And their defence is better at home too, much better. And when you couple that stout home defence with all that scoring, you'll see that their GD at home is a staggering +13 through seven games. Houston haven't lost at home yet this year, and they have just a single draw to taint their otherwise perfect record. Simply put, when Houston are at home, you have to pay attention and adjust accordingly.
The only thing that worries me about this match is that RSL are just so bad, and it might take a bad team to ruin the good times for Houston. But that's an irrational fear brought about by years of covering the MLS. RSL shouldn't worry anybody here in this spot – they've lost their previous three road games by a total of 0-8. And three consecutive losses via shutout on the road doesn't breed much confidence that they'll be able to topple Houston.
The over/under for this match is set at 2.5 goals with the over being favoured at -135 to the under's +110. If you're wondering why the line is the standard 2.5, it's because the bookies aren't expecting RSL to contribute anything to the total themselves. But Houston could hurt RSL badly enough to make them a good buy this round despite the fact that their second game of the DGW is on the road.
Friday
Portland (H) v San Jose (A) – Portland started out hot this year at home with 9 goals in their first two home matches. Since then, they've averaged just 1.0 goals per game at home over their last four. San Jose aren't great on the road; they've managed a pair of 1-0 shutout wins whilst away, but they've also only managed to score 4 goals total on the road this year for an average just north of 0.5 away goals per game. Advantage Portland here, and don't expect fireworks if recent results are any indication of what this game holds.
Saturday
NYC (H) v Philadelphia (A) – We've covered NYC above, and they're pretty handy when playing at home. Philly suffered a shock defeat at RSL to break up their good run, but their only win on the road remains a 4-0 victory over DC. So don't expect a huge rebound game out of the Union here. NYC are too good.
SKC (H) v Minnesota (A) – SKC's last three home matches have all resulted in shutout wins (3-0, 2-0, 3-0), so Minnesota have their work cut out for them if they're going to turn the tide against this side. But even though Minnesota have turned around their home fortunes somewhat (they actually don't have a negative GD at home anymore), their road form has yet to improve. In fact, Minny have let in 19 goals whilst away, and SKC are savvy enough to capitalise on that fact.
Vancouver (H) v Atlanta (A) – Vancouver have to be reeling somewhat after dropping points to DC last week. That was their gimme game, and they know it. And now they have an Atlanta side coming to town that can't stop themselves from scoring. Aside from being shutout early in the year Seattle, Atlanta don't have a problem scoring on the road; in fact, Atlanta are one of the few teams that can boast a positive road goal differential (14-10, +4). Vancouver are currently allowing less than 1.0 goals against at home, but that will be put to the test this round.
DC United (H) v Los Angeles (A) – Don't look now, but LA have strung together three straight victories – and they've all come on the road. When LA set out on this road series, many people thought the only chance they'd have for points would come against DC. Now, it appears that LA might go for a full 12 points for a perfect road trip (and only in the MLS would four consecutive road games even be a thing…so good on them if they can overcome it). DC snagged a good victory in Vancouver last week, but prior to that they lost every game in a three-game home stand by a combined score of 0-6. And honestly, that home record might be a bit worse by the time LA are done with them; the Galaxy look dangerous now that their attack is working like everybody thought it would at the start of the year.
Montreal (H) v NYRB (A) – Coming off of a bye, Montreal should be well rested. And hopefully they used that time off to get their defence together: every single game that Montreal has played at home has gone over the bookies' projected o/u mark. There's plenty of scoring for both sides in Montreal home games. The Red Bulls will have to capitalise on that, since they've been abysmal on the road. NYRB have lost five consecutive road games now, and they've been shutout in the last three. We'll be watching to see if Montreal allow them a goal out of habit, just to keep it interesting.
New England (H) v Toronto (A) – Toronto are coming off of a huge 5-0 win against Columbus, and they truly do play like the top team in the league. Whereas a team like Houston are just good at home, Toronto are good anywhere they play, and this is evidenced by them having just a single loss all year. Toronto aren't as prolific in scoring on the road, but they've pitched three shutouts this year whilst away, and they seem to score just enough to get a result. New England are no slouches at home though, and they've yet to be defeated this year when they play a game in their own neighbourhood. They do have a goal differential of +10 at home, and Toronto will need to be on their A-game to keep their run going.
FC Dallas (H) v RSL (A) – I've beat up on RSL enough, they're not good in a normal sense – and they're even worse when they travel. Dallas have just reintroduced Mauro Diaz, formerly a fantasy demigod, back into the fold, so maybe they'll find a dynamic spark again. And when you're looking for good things to happen, play RSL once and see how much better the game feels. Ok, now I'll stop beating up on RSL.
Colorado (H) v Columbus (A) – Colorado are in last place in the league for a reason. They're really really bad. I'd like to think it's their deserved curse for taking MacMath out of the lineup when he helped mould them into the best defence of 2016. But that's not the whole picture, they still don't score goals on a regular basis – at least not enough to pull them out of the cellar. But the facts are the facts, and Colorado have won their last two home games with clean sheets, so maybe they do have a bit about them again. And nobody has any idea what to expect from Columbus this round after they lost so horribly in Toronto. Tough call here, but the earlier home game for Columbus will mean many will be rooting for the Crew to keep this game competitive. And yeah, for a road game in a DGW setting, things could've been worse. Columbus aren't great on the road, but playing a team like Colorado in their current form lessens your risk here considerably.
Sunday
Orlando (H) v Chicago (A) – Orlando get a second home game, so all of the pertinent information about them was covered above. Chicago continue to change for the better, and they can't be discounted anymore out of hand. Their last road game was a shutout win in DC, but their road game prior to that was a 2-2 draw in LA. Chicago have the personnel to go toe to toe with anybody. If Orlando stumble in the slightest, Chicago have a chance.
Seattle (H) v Houston (A) – Seattle at home can gut out a win, and we've already talked about their last two home victories. Are they dominant? Not really. But Houston on the road are another matter entirely. I'm not sure how the lines will come out for this game, but I expect something close to 1-0 or 2-0 in favour of Seattle based on recent performances.
Player Picks
Due to this being a DGW with some obvious choices, I'm going to pass on writing out my player picks this week. Do you need me to write out a whole paragraph on why David Villa is a good pick? Of course not. Everybody and their mother is going to have Villa this week – even Mito will have him if he remembers to set his team.
Just based on NYC and Orlando having two home games, you're going to see a lot of their defence and both of their respective strikers be in the majority of active lineups. You'll get some Houston attackers in the mix, and Lodeiro playing twice is going to snag his fair share of fanboys for his cause.
There will be some that get sneaky and slot in Agudelo or Kei Kamara…and good luck to them, they're going to need it. Columbus playing twice will get some Justin Meram buyers, but their last result is just a bit hard to swallow at the moment. I don't know what to do with the Crew.
Whatever you do, think twice about loading up on any DC or RSL players. I know they play twice, honestly I get it. But if you take DC or RSL in any real quantity, then I can do nothing for you, son.
Captains Picks (my rankings)
#1) David Villa – You should captain him because everybody else is captaining him. It's a bit cowardly when you think about it, but 'in the wisdom of herds'…
#2) Houston Forward – Elis, Quioto, Torres – whichever one you land on, and all are good choices, they deserve a serious consideration for that RSL match alone. That game could have enough goals in it to cover over the sins they'll commit in the away game this week.
#3) Cyle Larin – He does have 5 goals at home this year, and you have to think he's more rotation-proof than Kaka…
#4) Rodney Wallace – He only trails Villa by a single goal for the leading scorer in Yankee stadium this year. Villa probably won't be rotated, but you never know at his age. If you're looking for a differential with a common sense approach, Wallace is your man.
#5) Lee Nguyen – Not the greatest schedule for New England this round, but he's the odds on favourite to score any goal that the Revs do push through.
Don't forget to stop by mlsfantasyboss.com to catch up on their great weekly articles that lead into the deadline.
Thanks for reading: MLS Tips Fantasy Major League Soccer GW14. This article was written by Guy Sanchez (FootyFantastic)