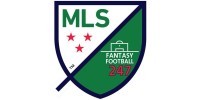 Welcome to MLS GW15 Tips Fantasy Major League Soccer. This shouldn't be a long article. I mean, how could it be? Nearly the entire footballing world is on hiatus right now to allow for international games to take place. And the MLS came close to joining that group – so close. As the MLS is wont to do, they gave 16 teams a bye week to allow for international play, but they just couldn't figure out how to let those last six teams have a week off as well.
I know, right? I don't know what's worse: either they couldn't schedule the last six teams to have a break because they're incompetent, or they did this on purpose in an attempt to constantly have league play, week in and week out, to try to stay relevant. Either way, it's total crap. Because it's not like these teams that have to play are going to be 100% at full strength. These six clubs are losing some of their best players to their national teams. If wins and losses are ultimately what drives dollars and cents for a team, it's completely mind boggling that any team would agree to these shenanigans. Some day, some owner in the league is going to do the math on how much money is actually generated per win each season. They'll take into account increased TV viewership on local and national levels, spikes in merchandise profits and overall brand awareness. And when the figures come back that winning breeds more money than losing, they'll probably threaten a lawsuit against the league if they ever try to make them play a game again without their full roster intact. I hope that day comes quickly, because this isn't going to be quality football.
But for now it is what it is. We have fantasy MLS to play this week, even if our teams will be fairly template with such a limited pool to draw from. I will give the MLS credit on one account though: at least they scheduled all the games for Saturday. If they would've started the week on Thursday and then had a Saturday and Sunday game, I would've rage quit. Believe that.
So now that my mini (very justified) rant is over, let's just cover the games we have coming up this weekend.
THIS WEEKS DEADLINE IS 9PM UK TIME on SATURDAY
TO JOIN THE FF247 LEAGUE JUST CLICK HERE OR THE CODE ITSELF IS 1543-573
This week's line breakdowns:

Chicago (-130) v Atlanta (+340) – I'm going to make a confession here: I went and followed Nemanja Nikolic on Instagram today. Part of the reason for doing so is that he's a great talent – and I follow a couple of athletes on social media for the same reason (I shift a bit too easily into fanboy mode sometimes). But my secondary reason for following him was to make sure he wasn't in the Hungarian national team camp right now. Safe to say, as of writing this article, Niko posted a picture of himself in Chicago just 18 hours ago. So we should be safe in drafting him in this week.
Chicago at home are stellar this year, and you should put heavy consideration into maxing out your allotment from the Fire to start your transfers. Chicago have just one draw at home this year as their only blemish on an otherwise perfect record, and they're outscoring their opponents at home by a tally of 17-4 at the moment. Crazy, right? The Fire have four clean sheets at home, are averaging 2.0 goals per game and they're scoring from multiple angles. But make no mistake, Nemanja Nikolic is the key to this team – and he leads all scorers at home in Chicago with 9 goals on the year.
Atlanta have had a rough time on the road as of late. They're currently sitting on a draw and two losses over their last three road games, and they've failed to score more than a single goal in any of those games. And that's significant, because Atlanta have scored 15 road goals so far this season, and they have a reputation of scoring at will in any situation. But this most recent run of form shows that their drifting back into the agreed upon league standard for away games.
Key Losses: Chicago are going to be without Dax McCarty as he goes away to the USMNT, and that's looking like the only loss that Chicago have to worry about. Atlanta are losing Miguel Almiron and Kenwyne Jones to Paraguay and Trinidad and Tobago, respectively. Given that Atlanta are losing their biggest star… it's hard to see how Chicago aren't even more favoured here than they already are.
SKC (-180) v Montreal (+500) – As good as the Fire have been, Sporting Kansas City have been even better, at least recently. So you're going to want as many SKC players as possible in your team as well. Like Chicago, SKC only have a single draw in their home record to detract from an otherwise perfect slate. But SKC's draw came in their first home game of the year, so their streak at home has been just a tad more consistent. What is important to note is that SKC are currently sitting on four straight home shutout wins. They've won their last four matches at home by a combined total of 10-0. It's actually been a pretty incredible run.
Montreal just won their first game on the road game of the year a few rounds back – but that was a 1-0 win in DC. And we all know that DC, RSL and some Colorado games just don't count this year. And as you'll see below, Montreal are coming into this game with such a depleted roster, that the league honestly should step in and just postpone the game. And I mean that in a very honest sense, this is a game that should be rescheduled right now for fair play reasons.
Key Losses: SKC are losing Matt Besler, Roger Espinoza, Tyler Pasher and Graham Zusi this weekend. But honestly, none of these guys have been supremely critical to the recent SKC success. Montreal… they're losing a lot. Patrice Bernier, Laurent Ciman, Maxime Crepeau, Blerim Dzemaili, Anthony Jackson-Hamel, Wandrille Lefevre and Ambroise Oyongo are all getting called up. Now maybe losing the backup keeper isn't a huge deal, but some of these other guys are going to be massive omissions from the team sheet.
Blerim Dzemaili might not be a name most know yet in MLS, but the Swiss international just came into the team and made an immediate impact (no pun intended). His pedigree from European play was instantly recognizable in his first two games in Montreal as he already has a goal and an assist to his credit. And losing Jackson-Hamel? Well, he's only behind Piatti for being the team's leading scorer. Bernier has played in every game this year in some capacity. And Ciman and Oyongo have each played a full 90 minutes in defence in every game except for one this year.
So let me ask you, is it honestly fair play that Montreal should even be expected to compete in this game? If I were Montreal, I'd be pouring sugar into the team bus gas tank. Pop a tire or two. I'd be doing whatever it took to force the league to reschedule this match.
Of course being the MLS, there is a chance that Montreal will grind out a nil-nil draw and make me eat my words… but that's highly unlikely.
Portland (+110) v Dallas (+240) – My personal rule of judging games, as I've said before, is that when both teams pay positive money, neither team is truly a favourite. Now, Portland have been given a price differential here that would imply that they're favoured, but honestly, have the Timbers really impressed you lately? I didn't think so.
The stats are saying that Portland shouldn't have much to worry about. Portland have only lost once at home this year, and their last game was an easy shutout win over San Jose. But Dallas have been handy on the road too, and you can almost forgive them for losing their only road game in Chicago – turns out, all teams lose in Chicago this year. And Dallas are coming off of a home game, against RSL for what it's worth, that saw them score 6 goals. So maybe this game isn't as cut and dry as people may have it pegged in their heads.
Key Losses: Portland will be without Darlington Nagbe and David Guzman for this match. And as critical as Guzman has been on set pieces and delivering crosses into the box this year, you have to think that he's the bigger loss for the Timbers this round. Dallas are also going to be hard hit, and they'll lose: Kellyn Acosta, Tesho Akindele, Maynor Figueroa and Matt Hedges. These call ups aren't as lopsided as the games above, and with both teams losing critical pieces, it's even harder to call.
American Betting Lines Explained:
Here's a summary of terms and betting lingo as presented above, just so you can follow along if you are still unfamiliar with it.
The American betting lines work best when you think of things with a $100 base wager on underdogs, and a $100 return on favourites. For example, if you see a team is priced +180, that means that if you bet $100, you will win $180 profit. Conversely, if you see a team is priced at -180, that means that you would have to bet $180 to win $100 profit. Teams that are priced at anything more than +200 or -200 are considered to be big underdogs or favourites, respectively.
Also, keep in mind that when you see both sides of a bet priced right around -110, that means that the house has no favourite, and they're just looking to make money on both sides. Hopefully this helps you navigate finding the best value on the board for your fantasy team. After all, if the bookies price a team at +350, they're not going to be thrilled at having to pay out $350 for every $100 bet, so you can typically safely assume that any team priced that way will be a bust.
Captain Picks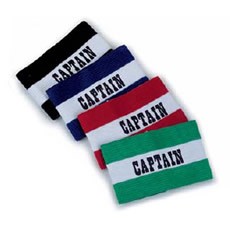 There's not a lot of sense going into Player Picks this week seeing as how there's just six teams to choose from, and really there's only four teams that most will use anyway (Chicago, SKC, Portland and Dallas). You could go for a mix and match approach, but honestly, stick with the biggest favourites on either side of the ball, and then plug and play with the Portland/Dallas game and hope for scoring. As such, here's how I'll be looking at capos this round:
#1) Nemanja Nikolic – Having 9 goals at home is just too much to glance over and think that there's a better choice out there. Whatever it is about Nikolic in that lineup, it's worked like magic. As long as he's a starter, he has to be one of your first considerations.
#2) David Accam – It's looking like Accam hasn't been called up to play for Ghana this break – and if the wikis are accurate, he hasn't seen a call up since last October. But this is the MLS, so you never really know who is injured or called up until the game is played. It's a good thing, then, that we get to see the Chicago lineup prior to locking in our squads. If you need to make up ground, and you want to bet against the herd that caps Nikolic, Accam is a decent shout to still make your points for that Fire match. He may only have 3 goals at home this year – but he's very clearly the second option for scoring if Niko is getting double teamed.
#3) Gerso Fernandes – Dwyer might be the favourite pick from the masses for their SKC picks, but Gerso seems to be the most explosive player the team has. SKC scored all 3 of their goals from defenders (at least as listed in fantasy play) last round at home – but Gerso was the man with the hat trick in the home game prior to that. He looks to be a decent shout this round.
#4) Diego Valeri – Portland may be a bit lackluster at the moment, but Valeri is still the only man that scores goals consistently. His pair of goals against San Jose last round seemed so easy because he's rarely not in the right position. Valeri will be heavily capped this week, but the game itself has too many question marks for me to put him higher than this.
#5) Maxi Urruti – Who doesn't like to score against their old team? Portland have just two clean sheets all year, so it looks likely that Dallas have a fair chance to nab one or two against a defence that hasn't come together completely yet. Urruti getting a brace is actually one of the least crazy things that could happen this week, so he may be worth a look.
Don't forget to stop by mlsfantasyboss.com to catch up on their great weekly articles that lead into the deadline.
Thanks for reading: MLS Tips Fantasy Major League Soccer GW15. This article was written by Guy Sanchez (FootyFantastic)