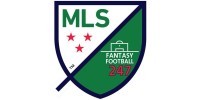 Welcome to MLS GW16 Tips Fantasy Major League Soccer. Last week in FMLS was pretty formulaic. You either made your transfers and maintained roughly your same lot in the game… or you forgot to make your transfers and tumbled all the way to the bottom of the pack. Moving down was easy, moving up was nearly impossible. And what could we really expect from a week like that? With only six teams playing, there wasn't a whole lot a person could do that was savvy enough to help their cause. Shame on the MLS for making a gameweek like that – but when we signed up for this game, we knew something like that would happen.
So we'll just leave it in the past. No sense really rehashing it now, is there? This week is a bit better – it's actually a normal gameweek if you can believe that or not. All teams are playing, and there's no need to worry about byes or DGW's. There is, however, the matter of trying to decode which teams will field a full A-squad of players after so many teams played in the US Open Cup midweek. We all know how much coaches love to rotate a squad in this league, and that Cup will give many a perfect excuse to field a less than optimal squad come Saturday. This is probably a week that you'll want to have at least a legitimate starter or two on your bench as cover to come in if needed.
We won't do an in depth look on the betting lines from last week here. Suffice to say, Chicago and Portland covered admirably, and SKC laid an egg. Problem is that SKC were the biggest favourites on the board, so that hurt a few defences out there. We'll have to hope from better from the sportsbook this week. And with a fuller slate this round to choose from, I'm sure we'll find a gem or two to fill our teams out with.
THIS WEEKS DEADLINE IS 6PM UK TIME on SATURDAY
TO JOIN THE FF247 LEAGUE JUST CLICK HERE OR THE CODE ITSELF IS 1543-573
This week's line breakdowns:
Saturday
NYC (-115) v Seattle (+320)
over/under at 3 goals (+115 over, -140 under)
NYC Home Record: 4W-2L-1D (+7GD at home)
SEA Road Record: 1W-5L-2D (-8GD on road)
On paper, this looks pretty cut and dry, doesn't it? NYC playing in Yankee stadium isn't a 'lock' in the betting sense, but they're awfully close. The more sure bet would be going against Seattle with their road woes. Only nabbing the one win in eight road appearances isn't going to instill any confidence if picking their players was even an early option for you. As far as streaks go, Seattle have lost three in a row now whilst away, and they've been blanked in their last two road matches.
Take a look at the over/under line up there though. Interesting to note that Seattle games on the road have gone over the projected mark seven out of eight times – and that includes the games in which they've been shutout. Seems no matter what Seattle tries to do, they tend to let in more than their fair share of goals.
On the matter of rotated squads: NYC played a decent starting squad midweek that included Villa and Moralez. Moralez was subbed off injured in the Cup game, Villa played heavy minutes. You almost have to wonder if NYC played their normal starters in the Cup (they did play against NYRB after all) with the thought that they could run over Seattle easily with a lesser team. Good news is that we get to see the NYC lineup prior to locking in our teams, so take note of that.
Atlanta (+110) v Columbus (+240)
over/under at 3 goals (-115 over, -105 under)
ATL Home Record: 3W-2L-0D (+6GD at home)
CLB Road Record: 2W-6L-0D (-9GD on road)
It's almost crazy that Atlanta have only played five games at home so far this year. I mean c'mon. I know that the stadium takes time to complete, but we're midway through June and Atlanta only have five games worth of home data to go over? Not good. What is good is that we have the appropriate amount of Columbus road data to go over – and Columbus on the road aren't good. Like at all. And their road form is almost as confusing as Houston's when you think about it. Columbus have a great squad. Their core is solid and their formation seems to be well defined – but they, like many others, fall to the MLS road curse.
Columbus have lost their last three road contests by a combined score of 2-9, and Atlanta have won their last two home contests by a combined score of 7-2. If those numbers are to be believed, there shouldn't be any doubt as to which team to choose for your squad. On the subject of over/unders: all five Atlanta home games have gone over the projected mark, and Columbus's last four consecutive road games have all gone over their projected mark. There should be some fireworks here in this game, so avoid the defences.
Also important to note that both of these teams played their stars midweek in Cup play. Columbus played Higuain, Meram and Finlay (no Kamara), Atlanta played Almiron and Martinez. Not sure how that will figure into lineups come Saturday, but it's something to keep an eye on.
New England (EVEN) v Chicago (-120)
over/under at 2.5 goals (-130 over, +110 under)
NER Home Record: 5W-0L-2D (+13 GD at home)
CHI Road Record: 1W-3L-3D (-6 GD on road)
It's really fallen under the radar that the Revs haven't lost at home this year yet. We give all the plaudits to Houston and Chicago for their home records – but New England are close behind those squads in that category. I think the Revs get downgraded a bit in the best home team rankings because their two draws came against San Jose and DC United. And let's be honest, if you want to be considered in the elite teams category, you can't be playing DC to a 2-2 draw. So that's understandable. But don't let that take away from what the Revs have accomplished thus far; they're formidable at home, and you should consider them for inclusion on your team on some level.
Chicago are a bit mixed on the road. One road win isn't going to cut it – but you have to remember that their last chunk of losses came when Basti was first getting introduced into the team. Basti joined for Round 5, and they then only suffered two losses on the road just after his inclusion…but they haven't lost since. In fact, Chicago's last three road outings now have consisted of two draws and a shutout win, so they are on the rise in that sense.
And don't bother trying to predict the over/under on this one as a guidepost. These two teams mix and match when the go over or stay under it seems, and there's no real pattern to find between them. Also, both of these teams played B-squads midweek this week, so there shouldn't be any worry about rotation on the key stars.
Orlando (-105) v Montreal (+275)
over/under at 2.5 goals (-135 over, +110 under)
ORL Home Record: 6W-1L-2D (+5 GD at home)
MTL Road Record: 1W-2L-4D (-2GD on road)
First off, you should know that Cyle Larin was picked up for a DUI midweek in Orlando – so don't count on him playing this weekend. Whether the league or the team suspends him, you have to assume he's going to be out of action for this round, so plan accordingly.
Looking at Orlando's home record, you'd assume they've got their act together. But when looking at the recent trends, Orlando may be in a bit of trouble. They started out with five straight wins at home, but they've only managed just a single win in the last four in their local park – and they picked up the two draws and the loss in that span too. Also troubling, their goal differential isn't great at home. That nearly pristine home record really does rest on a razor's edge – think about it, just a slight tilt the other direction in those games, and we'd be judging Orlando in a completely different way.
Montreal…well, you have to give them a bit of credit. They aren't dominant on the road (or at home really), but they always seem to do just enough to secure a result when needed. Nobody had Montreal pegged to get a result last week in SKC, but once again, they did just that. Whereas most teams would look at the road record that Montreal have and consider it to be a blemish, Montreal should look at those four draws and be proud. And their -2GD on the road is testament to how closely they can play any team. It really is remarkable. Look, I'm not telling you to push all in on Montreal, I'm just saying don't lose your mind tossing in Orlando players simply because they have a seemingly stout record. How many times does Montreal have to spoil our day before we learn the lesson?
As for the over/under, bet low. Defences may not be the worst differential picks if you did decide to pick from this game. Combining the results of Orlando's nine home games and Montreal's seven road games, only four games total went above the projected mark set by the bookies. These two teams really do just grind a game down to the nubs. Also, Orlando fielded a semi-decent squad in the Cup this round, but Larin and Kaka were held out. I bet Orlando wishes they'd have played him now, huh?
And I have to admit here that I wasted a full half hour of my week looking for Montreal's lineup in the US Open Cup – but I couldn't find it. And if you can't figure out why I couldn't find it, then you're every bit as stupid as I am.
Toronto (-230) v DC (+600)
over/under at 3 goals (EVEN on over, -125 under)
TOR Home Record: 5W-0L-2D (+11 GD at home)
DC Road Record: 2W-3L1D (-5GD on road)
And here's your biggest favourite of the week, and you have to say it's deserved. After my Montreal debacle of looking up their midweek Cup team, I didn't even try to look up Toronto…so let's just say that they should be good to go here to make this price worth it. Toronto have won their last five home games by a combined total of 12-3 with a pair of shutouts thrown in there as well. Altidore and Bradley 'should' be back for this game since they won't have to report to USMNT camp for the Gold Cup until June 25…but honestly, with the MLS playing during international dates, who knows? These two could play a round of MLS and then leave, or they could be sent for a break – I honestly don't know what the plan is for players caught in that loop. But suffice to say, Giovinco and company should have minimal problems in brushing past DC even on their worst day.
As for DC, they've actually made their overall record look a bit better via their road record, but they just aren't quality at the moment. The main problem for DC is finding a consistent way to score – and they've now been shutout in three of their six road games, so take that to heart if you're a bit leery of selecting too heavily from the Toronto side.
As for the over/under, it should tilt towards going over, but I don't have a lot of faith in that one way or another based on the data sets I've collected. It's pretty hit or miss between both of these teams in that sense. As for DC's midweek Cup tie, they played a semi-decent lineup with LeToux and Neagle both featuring – but I'm not sure that will change anything for this club either way. Side note: DC won their Cup tie 4-1 over Christos FC…a non-professional beer league club, essentially. Even when they're playing against amateur levels, DC can't keep a team from scoring. Go all in on Toronto here.
San Jose (+130) v Sporting KC (+220)
over/under at 2.5 goals (+110 over, -135 under)
SJ Home Record: 3W-1L-3D (+3GD at home)
SKC Road Record: 1W-4L-3D (-5 GD on road)
San Jose are pretty average. I think that's a fair assessment. When you think of San Jose, the first thought that probably pops into your head is, "meh". And I guess their record here reflects that as well. It's all pretty meh. There isn't any big takeaway from their form or their results to give you, but there is always Wondo to consider. Say what you will about San Jose, but Wondolowski has 6 goals at home this year, and he's still a decent buy as a differential, even at his age.
SKC have been just abysmal on the road. Scour the other advice articles if you don't believe me, but here's what you really need to know about SKC: they've only scored 3 goals on the road through eight games. So a little quick mental math would tell you that they must get shutout quite a bit…yeah, to the tune of six road matches now getting blanked. Honestly, that's not an endorsement for San Jose here, just that SKC play tight games that they rarely score in. Just make sure you transfer out any SKC players lingering around your squad from last week.
No surprise that the under is favoured here by a fairly large margin. Whilst away, SKC have only been involved in one game out of eight that went over the projected mark, so load up on San Jose's defence if you want a steady approach this week to chasing clean sheets. Both of these teams played their A-squads this week in Cup play. San Jose played Wondo, Jungwirth and Hoesen, SKC played nearly their full starting lineup minus Benny. So that element of the match is a wash.
Colorado (+135) v Portland (+205)
over/under at 2.5 goals (EVEN on over, -125 under)
COL Home Record: 4W-2L-1D (+4 GD at home)
PDX Road Record: 2W-4L-1D (-5GD on road)
If the previous game was full of 'meh', this is the game of 'blah'. You see folks, you won't get this kind of insight at other sites. I'm calling it the game of 'blah' – and I think that very accurately applies to the type of matchup we're going to see here.
Colorado have a decent home record, but they're only averaging 1.4 goals per game, so they're not really blowing the competition away here in Houston-esque fashion. They're grinders, plain and simple. As for form, Colorado have won their last three, two of those via shutouts. So even though nobody is loading up on the Colorado defence like they used to, they really haven't been a bad bet here in recent weeks.
As for Portland, they've lost their last three consecutive road matches – but they are coming off of back to back home wins (both 2-0 victories). So there is hope from the Portland faithful that maybe they've turned the corner on their defensive woes in recent weeks. But the real issue with their record on the road is Diego Valeri. That's right, I said it. Maybe it's not his fault specifically, but he's been set up as the catalyst that makes this team run. Portland's better home record can be directly attributed to Valeri's 7 goals in Providence Park. But on the road? Just a single goal all year. The Timbers go as Valeri goes, and a better system is needed on the road to help facilitate that.
The over/under doesn't surprise me much there. Both of these teams have trouble scoring under these conditions, and a low scoring game should be most likely. As for Cup ties midweek, Portland put out a B-squad in their match, Colorado did the same. Rest issues shouldn't come into play here in this game.
Real Salt Lake (-115) v Minnesota (+250)
over/under at 3 goals (-105 over, -115 under)
RSL Home Record: 3W-3L-1D (-1GD at home)
MIN Road Record: 0W-5L-2D (-13GD on road)
Well now I'm a bit upset at myself. I've already labeled two games as 'meh' and 'blah'… and then I get to this game and I'm out of abrupt adjectives. So I guess I'll have to write this game straight up.
RSL are actually big favourites here in this fixture simply because of who they're playing – so don't let the price fool you, RSL are still bad. It pains me to say that RSL have actually won their last two home matches in league play, but they're still one of the few teams with a negative goal differential at home. And until that changes, I'm still calling them a bad club.
Minnesota, bless their little hearts, are truly awful on the road. It's not easy conceding 22 goals in seven games on the road, but they've found a way. In all honesty, if you pick up any RSL attack for this game, do it because of Minnesota's defence, not because RSL are prolific scorers
And there should be scoring. Only one game of Minnesota's seven on the road stayed under the projection – so expect that trend to continue. As for Cup tie information, Both teams appear to have played backup squads, so don't worry about that as an issue…for whatever that's worth. It is RSL and Minnesota after all, don't expect greatness either way.
Vancouver (+115) v FC Dallas (+250)
over/under at 2.5 goals (+105 over, -125 under)
VAN Home Record: 4W-2L-1D (+4GD at home)
DAL Road Record: 2W-2L-2D (+1GD on road)
Vancouver are that sneaky decent team that you never pick unless they're on a double or other teams are on a bye. And why is that? Probably because every time you pick them straight up on a normal schedule, they find a way to screw you over. Sure, they have four wins at home this year, but it feels like we only pick them on the losses. Maybe that's just me. Either way, there's nothing wrong with Vancouver as a whole. They're not elite, but they're decent. It should be noted though that Waston and Bolanos are both out with injury now though, so that might complicate matters for the team. But on the whole, Vancouver are winners of four of their last five, and they're worth a look whilst playing at home.
Dallas may be on an uptick here now seeing as how Mauro Diaz has featured as a sub in league play for the last couple of weeks – and he did start in the Cup tie on Wednesday for Dallas as well. Still not sure whether he'll start this game, but any game that Mauro features in makes Dallas a better club. And Dallas need that extra punch now after dropping their last two road matches, the timing couldn't be better.
The data isn't showing much confidence one way or another whether or not that line for this game is good, so best bet is to pick an attacking option you like and roll with it. But this is a risky game in a lot of way, and there's probably a few more options out there that have a higher degree of confidence for success.
Los Angeles (-110) v Houston (+295)
over/under at 3 goals (+115 over, -140 under)
LA Home Record: 1W-3L-2D (-3GD at home)
HOU Road Record: 0W-6L-1D (-12 GD on road)
When you look at the LA home record, try to remember that they haven't played at home now for four straight games. LA actually went on the road over the last month and pulled out three wins and a draw. And it's looking like that road series might have set a few things straight for them. We still have to wait and see if that road form translates now to playing in LA. By all accounts, at least the team should be in higher spirits now having secured so many points that nobody expected them to get.
Houston are hoping that they're not turning back into Mr. Hyde this weekend. Honestly, I say it every week, but it's true: they really are the most night and day team in the league. Did you know that Houston have scored 24 goals at home this year? And can you guess how many they've scored on the road? Bueller? Bueller?
They've scored 3 road goals.
As an analyst, all I can say is that a trend like that breaks all the models. A team as successful as Houston is at home is expected to see a dip on the road. But even if they scored 50% as well on the road as they did at home…they'd have 4X as many road goals as they do right now (do the math, it's right). I will also say this then, in analysing a trend like Houston have created, you know that it's not sustainable. Eventually they'll will apply their scoring touch on the road in the same way that they do at home – and you don't want to pick against them when they do. They're a ticking time bomb of pent up frustration right now, and eventually they're going to hang 5 goals on an unsuspecting home side.
Safe bet here is to take some LA offence, and hope for the easy predicted win. The over/under is probably priced about right; the majority of the HOU road games stay under, but there's always the potential for a bit more. So seeing the 3 goal line with a slight favourite on the under makes perfect sense. As for Cup ties, LA and Houston both played B-squads midweek, so you have nothing to worry about there.
Sunday
Philadelphia (+150) v NYRB (+175)
over/under at 2.5 goals (-135 over, +110 under)
PHI Home Record: 3W-2L-2D (+2GD at home)
NYRB Road Record: 1W-6L-0D (-11GD on road)
When you look at Philly's home record, it looks muddled – but Philly actually secured their three wins over their last three home matches. So their home form has taken a huge rise since the season started. Sapong leads the way with 6 goals at home this year, but he's actually got a good amount of scorers around him (six other players have all scored at home besides Sapong). Their wins aren't as reliant on him being the focal point of the attack, and that only serves to free up the forward to score even more.
And now when you look at the Red Bull's road record, it looks bad – and it is bad. I don't have anything uplifting to add in after that preface. NYRB are just bad on the road. Minnesota have a -13GD on the road, and the Red Bulls are at -11…so what's that tell you? The Red Bulls have lost their last six matches on the road, and that's just pretty cruel. They won their first road contest of the year and gave the fans the false hope, and then they went and turned in six stinkers.
But wait, it gets worse. NYRB have not only lost their last six on the road, but they lost their last four via shutout. In fact, they only have 4 goals on the road this year, and one of those was an own-goal gifted to them from Atlanta to kick off the year.
The over/under is a bit odd to me on this game. Three of the last four NYRB games have stayed under the projected mark – but Philly games do tend to go over. If that line is to be believed, take a chance on a Philly attacker. As for Cup ties, both sides played their main squads mid week. BWP, Kljestan, Sapong, Alberg and more all featured. But given that neither team had to travel for their games, I'd say they should be fine for this weekend.
American Betting Lines Explained:
Here's a summary of terms and betting lingo as presented above, just so you can follow along if you are still unfamiliar with it.
The American betting lines work best when you think of things with a $100 base wager on underdogs, and a $100 return on favourites. For example, if you see a team is priced +180, that means that if you bet $100, you will win $180 profit. Conversely, if you see a team is priced at -180, that means that you would have to bet $180 to win $100 profit. Teams that are priced at anything more than +200 or -200 are considered to be big underdogs or favourites, respectively.
Also, keep in mind that when you see both sides of a bet priced right around -110, that means that the house has no favourite, and they're just looking to make money on both sides. Hopefully this helps you navigate finding the best value on the board for your fantasy team. After all, if the bookies price a team at +350, they're not going to be thrilled at having to pay out $350 for every $100 bet, so you can typically safely assume that any team priced that way will be a bust.
Quick Look – GW16 Biggest Favourites
#1) Toronto (-230 price to DC's +600 = 830 points in difference)
#2) NYC (-115 price to Seattle's +320 = 435 points in difference)
#3) RSL (-115 price to Minnesota's +300 = 415 points in difference)
#4) LA (-110 price to Houston's +295 = 405 points in difference)
#5) Orlando (EVEN money to Montreal's +270 = 270 points in difference)
Captain Picks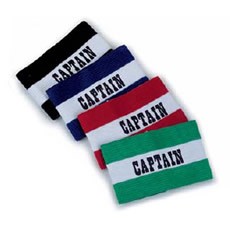 #1) Sebastian Giovinco – DC are just not up to the task with dealing with Gio. If he starts, lock him in.
#2) David Villa – At home against a team that loves to allow goals…almost as obvious as Giovinco.
#3) CJ Sapong – I'm not being funny with this pick, but people don't fully realize how bad the Red Bulls are on the road. I'm thinking they concede early, and I'm hoping they concede often.
#4) Lee Nguyen – New England's home record speaks for itself. If they get a result, he'll be involved.
#5) Romain Alessandrini – He's too good to pass up this round. If you don't cap him, please put him in your team. He's due points this round.
Don't forget to stop by mlsfantasyboss.com to catch up on their great weekly articles that lead into the deadline.
Thanks for reading: MLS Tips Fantasy Major League Soccer GW16. This article was written by Guy Sanchez (FootyFantastic)