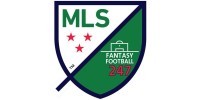 Welcome to MLS GW18 Tips Fantasy Major League Soccer. Did you all miss me last week? I wish that I could say that taking a break from writing FMLS articles was a relaxing ordeal – but truth be told, I was terribly sick for the whole week. I didn't really believe a person could catch the flu in the summertime, but my kids brought back one last viral bomb from the public schools and proved me wrong.
Hopefully your DGW's went well last round. Apparently I set a team for myself and was cognizant enough to captain Almiron…so hooray for Nyquil making the savvy pick in my time of need. This round we don't have to worry about DGW's, but we do have a pair of byes to take note of (NYRB and Seattle). We also have international call-ups and domestic cup ties littered throughout the week leading up the start of the round. So when you start to see restricted rosters playing on short rest…you know that it's a proper MLS gameweek.
There is also the issue of one of our own here being denied the midseason prize simply for being European. In case you didn't know Pathetico Morbid still holds the top rank at the midway point of the season, but it's looking like that prize is not going to happen. Bad business that. So hey, if you all want to boycott the game, I'm with you. I'd love to go back to bed right now… Honestly, a good portion of the best, and most active players in FMLS, are European, so we would do well to teach them a lesson. But that's just me.
So until the Euro strike is ratified and put into effect, I'll just get on with business as usual.
THIS WEEKS DEADLINE IS 00:30AM UK TIME on FRIDAY (That's Thursday night, ish)
TO JOIN THE FF247 LEAGUE JUST CLICK HERE OR THE CODE ITSELF IS 1543-573
This week's line breakdowns:
Thursday
NYC (-140) v Minnesota (+600)
over/under at 3.5 goals (+105 over, -125 under)
NYC Home Record: 5W-1L-2D (+8GD at home)
MIN Away Record: 0W-6L-2D (-14GD on road)
The round is kicking off with the biggest favourites on the board – and depending on how superstitious you are, that might mean the world to you…or nothing at all. But if NYC are the biggest favourites, that means that Villa will see the lion's share of captaincy. And we all know how people have weird rules about "burning" their capo in the first game of the week. I'm not sure what the point of that statement is (lingering DayQuil in the system?), but you know what I mean. Villa is probably the smart choice at capo, but it's got some bad mojo for some folks.
As for NYC as a whole, their record speaks for itself. Villa leads all scorers in NYC with 6 goals at home, but you may want to find another spot starter to round out your squad as well. Problem is that Maxi Moralez is out injured and Rodney Wallace is being called up to the Costa Rican camp (though in typical FMLS fashion, he's not listed as 'out' in the game yet). Hey, maybe Pirlo will get a start this round, eh?
I won't go in too deep on Minnesota, a -14GD on the road pretty much all you need to know. But the key to this game here is the over/under I think. Minnesota games have thrice now been listed at a 3.5 goal o/u line, and they've only failed to hit that mark once. NYC have yet to see an o/u line this large at home this year, but only once all year have their games failed to meet or exceed the line that the bookies' set for them. So pretty safe to say that we should see plenty of goals in this clash.
Friday
RSL (+105) v Orlando (+250)
over/under at 2.5 goals (-135 over, +110 under)
RSL Home Record: 4W-3L-1D (+/-0GD at home)
ORL Road Record: 1W-5L-2D (-11GD on road)
RSL aren't Jekyll and Hyde in the same way that Houston are – because they don't show any amount of excellence at home to counterbalance their horrid road form. RSL are merely decent at home, mediocre even. But their most recent form has seen them win three straight at home, so they do have something going for them, right? And maybe just being mediocre at home is enough for them to see Orlando off. Orlando have only scored 5 goals through eight games on the road, blanking four times.
But let's be honest, there's no reason to pick players from this game. What's the best that could happen? A 1-0 RSL win? Are you seriously willing to field RSL defenders for any reason? Same goes for picking Orlando players. Larin may or may not be back, but does it matter? Kaka has just a single road goal all year, so he's not worth the investment. Just skip this game altogether.
Saturday
Chicago (-175) v Vancouver (+475)
over/under at 2.5 goals (-130 over, +110 under)
CHI Home Record: 8W-0L-1D (+19GD at home)
VAN Road Record: 2W-4L-1D (-4GD on road)
Every time I start to get completely fed up with this league, I watch a Chicago game and somehow feel better. I'm not saying that Chicago didn't deserve relegation at some point in their recent history (they did), but it's refreshing to see that in a non pro/rel league, achieving the goal of creating excellence, amidst all of the insane rules on how teams spend their money, is actually possible. To see Chicago go from being one of the absolute worst teams in the league to becoming one of the best is just good sports entertainment. Their decision to keep Accam and add in Nikolic and Basti is one of the most genius decisions in the modern history of the league. Also they had a keeper like Lampson on the bench who ends up earning five clean sheets in nine appearances this year. Seemingly every move that Chicago has made in the last calendar year has paid dividends.
But this isn't a Chicago fanboy column, so what do you need to know to pick players from this game? First off, hat trick hero Accam looks to be out this week due to playing with Ghana. But that's probably going to be ok since Nikolic still leads the team with 11 goals scored at home. You should also know that six of the nine games that Chicago have played at home this year were clean sheet victories, so anybody from their backline is fair game to add into your squad. Chicago have only allowed 4 goals at home during that time. They're not just beating teams, they're making other teams look like USL B-squads.
What does all of this mean for Vancouver? Not much. Vancouver are a very average road team statistically, and 'average' isn't going to cut it on Saturday. Also note that Chicago play against FC Cincinnati tonight, so we'll be sure to add in any injury news in the comments if something horrible happens.
FC Dallas (+105) v Toronto (+255)
over/under at 2.5 goals (EVEN money on over, -115 under)
FCD Home Record: 4W-1L-3D (+4GD at home)
TOR Road Record: 3W-2L-3D (+/-0GD on road)
These two teams have nearly identical records here given the situation, so it's no real surprise that there isn't a strong favourite pricing here. Also, both teams played on Tuesday of this week with Giovinco, Bradley, Moor and others playing for Toronto whilst Mauro Diaz and Roland Lamah featured for Dallas. So there will be some tired legs out there in some respects, but given the spacing between the days, it should be manageable.
For those of you gravitating towards Giovinco as a force of habit, you should know that he hasn't actually scored a road goal to this point. He has 7 goals at home, but he's been largely ineffectual on the road. Also, prior to beating RSL to the tune of 6-2 in their last home game, Dallas were held scoreless in their two home games prior. Even though there are a few players on both sides that might be fun to have, consider all players from this game to be differential-level picks and adjust accordingly.
Montreal (-140) v DC United (+360)
over/under at 3 goals (+105 over, -130 under)
MTL Home Record: 3W-2L-1D (+3GD at home)
DC Road Record: 2W-5L-1D (-8GD on road)
This game is a complete wildcard right now. DC are pretty garbage on the road, I think their numbers there speak for themselves. But Montreal, having also played on Tuesday, are looking to be without Piatti due to pulling his groin. In addition to that, Jackson-Hamel got called up to Canada's national team along with Bernier and…it's looking like DC might actually have a chance here? If Piatti is out, and you can't trust DC to return points, then the only player from this game to consider is Blerim Dzemaili at $8.8. He averages 8.75 points per game that he starts, and he's yet to score below 7 points in any of his appearances. Outside of that? Skip this game and go for something a little safer.
SKC (-145) v Portland (+400)
over/under at 2.5 goals (-120 over, EVEN money on under)
SKC Home Record: 6W-0L-2D (+14GD at home)
PDX Road Record: 2W-6L-1D (-7GD on road)
SKC aren't flashy, but they do just enough to maintain a nearly perfect home record. Portland have been absolutely terrible this year on the road, but they have a reputation now that seemingly supersedes the base data. Even though SKC have only conceded 3 goals through eight games at home, people will still pick Valeri. Hell, some people will still captain Valeri. But I'm telling you, this may not be the game that you want to run with your hunch play. SKC are too good, too stingy. And let's not forget, SKC already beat Portland 1-0 away this year.
This whole game is just stacking up poorly for the Timbers. Portland are currently on a five-game losing streak on the road – and the combined score lines from those games is 4-13. SKC will be without Dwyer and Besler due to call-ups, but Portland will be without David Guzman. All in all, the trends that these two teams are on just override all else. SKC defence will still be a good pick, and with Portland conceding an average of 2.1 goals per game on the road, some SKC attack might be just the addition that pushes your team up a few ranks.
Columbus (-120) v Atlanta (+300)
over/under at 3 goals (-130 over, +105 under)
CLB Home Record: 6W-2L-1D (+10GD at home)
ATL Road Record: 2W-5L-3D (-1GD on road)
Looking at the splits on these two teams, I think a lot of people would be shocked to see that Atlanta have only won twice on the road thus far. Maybe I'm wrong about that, but it just seems like Atlanta have been better than that record suggests. Oh that's right…Atlanta are that team that are continually talked about and shown on national TV at 5X the rate of any other club. Sorry, it was just subliminal messaging from the league that had me confused. I'll have to guard myself a little better in the future. Between Orlando, Atlanta and NYC all being in the craze that pays, I'm still a bit baffled that a couple of scrub clubs like Portland and Seattle got the Sunday game last round.
Now if I can be serious for a minute, Atlanta should add another loss to their record this round. It's not that Columbus are so dominant – it's that Columbus have figured out how to score consistently from multiple sources; Meram, Higuain and Kamara all have 5+ goals at home now, and that approach to sharing the scoring has been devastating on opposing defences. No matter which of the Big 3 a team chooses to lock down, the other two players are more than capable of converting the extra chances that come their way.
Atlanta, on the other hand, have been injured thus far. Martinez being out for such a stretch probably contributed to a couple losses. Even so, no player in the Atlanta team has scored more than 3 goals total on the road this year. And most of that is due to the fact that Atlanta haven't figured out how to score in bunches whilst playing away. Of the ten games that Atlanta have played away this year, seven of those games resulted in Atlanta scoring either 1 goal or getting shutout. And those types of efforts just aren't going to be good enough against a team like Columbus at home.
Colorado (+125) v Houston (+225)
over/under at 2.5 goals (+110 over, -135 under)
COL Home Record: 5W-3L-1D (+3GD at home)
HOU Road Record: 0W-6L-2D (-12GD on road)
Colorado played a game on Tuesday that saw Sjoberg and Gashi both come off injured in the game – so it remains to be seen how effective Colorado will be against a Houston team that is starting to turn the corner a bit in how they play on the road. On the surface, Houston's road record is abysmal. But their two draws came in their last three games – and had it not been for the most blatantly missed offsides call of the year, they would've beaten LA on the road. I've been saying this for a while now, but Houston are too good to be shut down on the road forever. Whereas you look at a team like RSL with their -20GD on the road, you start to think that there's just nothing good for that team this season. But then you look at Houston's -12GD on the road, and you juxtapose that with their +17GD at home, and you have to think that at some point, that scoring is going to translate to their away venues. Until that happens, they're a risky pick, but a decent differential. Knowing how easily Houston 'could' score on opponents makes taking the Colorado defence here a bit dicey too. Either leave this game be, or be bold and take the risk on some goals.
San Jose (-115) v Los Angeles (+330)
over/under at 2.5 goals (EVEN money on over, -120 under)
SJ Home Record: 4W-1L-4D (+4GD at home)
LA Road Record: 5W-2L-1D (+5GD on road)
LA are that weird team this year that have actually had better success on the road than they've had at home. Somehow they've won five games on the road so far – just one game won at home. How is that possible? It goes against everything the MLS stands for: road teams aren't supposed to win, enforce parity at all costs.
Honestly, I'm not sure what to make of this game. I think the pricing is a bit harsh to LA given how good they've been – and given the fact that LA have already won against San Jose to the tune of 4-2 this year…in San Jose. LA are losing Zardes to international play, but San Jose are losing Godoy and Urena. And let's not forget that Jungwirth isn't back yet. Call me crazy, but I think LA have a chance here again.
Sunday
Philadelphia (+110) v New England (+245)
over/under at 3 (+110 over, -135 under)
PHI Home Record: 4W-3L-2D (+1GD at home)
NE Home Record: 0W-6L-3D (-10GD on road)
New England should be better than this record shows. They just should be. They're not on the level of Houston or Chicago at home, but their +12GD at home should start to rub off on their road form at some point. Problem for New England in this spot is that Philly have won four of their last five home games – and they've done that in pretty convincing fashion.
CJ Sapong remains the player to have from this game with his 6 goals at home; but Picault, Medunjanin, Ilsinho and Alberg all remain good differential picks. If you're going to take a New England player, be wary. Until they start to gain a bit of traction in these types of games, only Nguyen is worth any kind of a look for his free kick and penalty duties.
American Betting Lines Explained:
Here's a summary of terms and betting lingo as presented above, just so you can follow along if you are still unfamiliar with it.
The American betting lines work best when you think of things with a $100 base wager on underdogs, and a $100 return on favourites. For example, if you see a team is priced +180, that means that if you bet $100, you will win $180 profit. Conversely, if you see a team is priced at -180, that means that you would have to bet $180 to win $100 profit. Teams that are priced at anything more than +200 or -200 are considered to be big underdogs or favourites, respectively.
Also, keep in mind that when you see both sides of a bet priced right around -110, that means that the house has no favourite, and they're just looking to make money on both sides. Hopefully this helps you navigate finding the best value on the board for your fantasy team. After all, if the bookies price a team at +350, they're not going to be thrilled at having to pay out $350 for every $100 bet, so you can typically safely assume that any team priced that way will be a bust.
Quick Look – GW18 Biggest Favourites

#1) NYC (-240 price to Minny's +600 = 840 points in difference)
#2) Chicago (-175 price to Vancouver's +475 = 650 points in difference)
#3) SKC (-145 price to Portland's +400 = 545 points in difference)
#4) Montreal (-140 price to DC's +360 = 500 points in difference)
#5) San Jose (-115 price to LA's +330 = 445 points in difference)
Captain Picks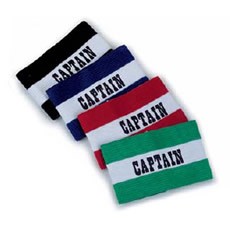 #1) David Villa – This is the biggest favourite for the armband of the week. You have two choices: either take him and follow the herd…or you put him in your team and hope that you can land on a player that will score a goal more than will.
#2) Nemanja Nikolic – Niko at home has been an absolute revelation for Chicago. His stats are starting to stack up against Giovinco's in his first year in the league. If any player has a chance to get a third goal to surpass Villa's expected pair, it's this man here.
#3) Federico Higuain – What year is this? 2014? There's something going on in Columbus that has rejuvenated Higuain's playing style. No longer the central striker, he's finding ways to score goals and finding ways to trust his teammates to make plays that benefit the whole. His resurgence is equal parts a credit to Meram and Ola Kamara playing a perfect game with Higuain as the pivot point in the offence…and an indictment on how bad Kei Kamara made the rest of his squad. Higuain has now scored in four straight games, so even if he's not your captain, he should be in your team.
Post your teams below and we will be sure to help out as much as possible.
Don't forget to stop by mlsfantasyboss.com to catch up on their great weekly articles that lead into the deadline.
Thanks for reading: MLS Tips Fantasy Major League Soccer GW18. This article was written by Guy Sanchez