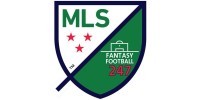 Welcome to MLS GW19 Tips Fantasy Major League Soccer. Well, the MLS is kicking off on Tuesday this week – because why not? It's the 4th of July, a notorious holiday for travelling, but let's play some soccer that's bound to have severe rotation issues anyway. Not only are players getting called up left and right for internationals still, but several teams will be coming into this round with just a few days rest. So yeah…
I also have plans for the holiday, and writing out my typical 'longer than it needs to be' article isn't on my list of things to do. So here's what I can do for you all: we can list the game lines, give a few snippets of information that might be situationally relevant, and then I'll give my captain picks. Other than that? There's just no time.
THIS WEEKS DEADLINE IS 00:00AM UK TIME on WEDNESDAY (That's Tuesday night, ish)
TO JOIN THE FF247 LEAGUE JUST CLICK HERE OR THE CODE ITSELF IS 1543-573
This week's line breakdowns:

Tuesday
Atlanta (-175) v San Jose (+475), o/u 2.5 goals (-140 over, +115 under)
Minnesota (+165) v Columbus (+150), o/u 3 goals (-115 over, -105 under)
FC Dallas (-250) v DC United (+750), o/u 3 goals (+115 over, -140 under)
Colorado (+160) v Seattle (+170), o/u 2.5 goals (EVEN over, -125 under)
LA (-125) v RSL (+325), o/u 3 goals (EVEN over, -125 under)
Of these first five games of the round, we'll get to see the Atlanta v San Jose and Minnesota v Columbus lineups prior to the game locking. And truthfully, maybe that's enough. In this crazy round, going in heavy on four teams with lines tilting heavily towards the 'over' could be all of the edge that you'll need. Whether you decide to pick sparsely from those first two games or not, you have to know that any game that follows them will be subject to odd lineups.
Atlanta have won their last four straight at home, and against San Jose, you have to think that line there is good. Columbus have lost their last four straight on the road…and they've only scored three total goals over that run – but all ills can be cured by playing a Minnesota defence that loves to concede. Grabbing any of those offences could pay off for you. Dallas are the biggest favourites on the board this week, so you'll need to take a stab at projecting their lineup and include them in your squad. DC have just been awful this year, and they've been shutout in each of their last four home games. So whether you build your Dallas picks from the back or the front, you've got a good chance at serious points.
Wednesday
New England (+105) v NYRB (+255), o/u 2.5 goals (-130 over, +105 under)
Orlando (+155) v Toronto (+165), o/u 2.5 goals (-130 over, +105 under)
Houston (-135) v Montreal (+355), o/u 3 goals (+110 over, -135 under)
Vancouver (+135) v NYC (+190), o/u 3 goals (+110 over, -140 under)
Portland (+115) v Chicago (+230), o/u 2.5 goals (-140 over, +115 under)
New England are now on a three-game skid that's only see them score a single goal over that span. If NYRB ever had a decent chance at an upset, this is probably the spot to take a gamble on that happening. Orlando just beat RSL…so that counts for nothing. Their line with Toronto is so close because Toronto have now dropped two straight road games. Houston are still great at home (not Chicago-level great, but still pretty good), so you can never overlook them. Houston's goal differential at home sits at +17, so you absolutely have to take them into account this round. Note that Torres may be called up to the Mexico team ahead of this fixture, so he's best left aside unless something definitive is announced.
Don't overlook NYC on the road: two of their last three road games resulted in clean sheet wins. Vancouver are pretty much a mishmash of talent that occasionally produces results…so make your default option NYC in this case. As for Portland at home, it's going to be tough against the best team in the league. As long as Nikolic plays, Portland are in trouble. Feel free to take the offensive options from each side that you know will play, but leave off the defences for this match.
Thursday
SKC (-170) v Philadelphia (+500), o/u 2.5 goals (-115 over, -105 under)
Of course the MLS would schedule a game for Thursday. It's actually written into the by-laws of the league that no single round can ever end in less than 48 hours. I assume they think that extending the schedules like this gives them 'exposure'. If they really wanted to boost the league's image and presence, they would've given Pathetico Morbid his prize for beating all us Yanks at our own game…
Side note: thanks to all those that changed their name for the last round in the game to Pathetico Morbid #1. I'm actually going to leave my team name as such – because I'm just that way.
As for SKC, they deserve a decent rating for this game. They've still yet to lose at home, and they've only conceded 4 goals in nine home matches this year. But Philly have to feel a bit miffed at their price coming off of a 3-0 win over the weekend. But Philly do just have the one road win this year to their credit…and that was against DC. So yeah, maybe this pricing really is fair.
American Betting Lines Explained:
Here's a summary of terms and betting lingo as presented above, just so you can follow along if you are still unfamiliar with it.
The American betting lines work best when you think of things with a $100 base wager on underdogs, and a $100 return on favourites. For example, if you see a team is priced +180, that means that if you bet $100, you will win $180 profit. Conversely, if you see a team is priced at -180, that means that you would have to bet $180 to win $100 profit. Teams that are priced at anything more than +200 or -200 are considered to be big underdogs or favourites, respectively.
Also, keep in mind that when you see both sides of a bet priced right around -110, that means that the house has no favourite, and they're just looking to make money on both sides. Hopefully this helps you navigate finding the best value on the board for your fantasy team. After all, if the bookies price a team at +350, they're not going to be thrilled at having to pay out $350 for every $100 bet, so you can typically safely assume that any team priced that way will be a bust.
Captain Picks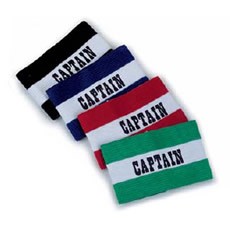 #1) Max Urruti – If the biggest favourites on the board are going up against one of the worst teams the league has to offer, I'll take my chances on their striker. Lamah might be the hot hand at the moment, but Urruti is definitely the more steady pick for a good return.
#2) Mauro Manotas – If the Big 3 for Houston are out, it's going to be up to Manotas to provide the scoring. And the thing is, he's been doing some serious scoring all along, he just doesn't get the press like the other three. Manotas should at least be in your squad this week if you're looking to set yourself apart a bit.
#3) Nemanja Nikolic – Until he stops scoring, he needs to be considered every week for the armband. Many people mocked my decision to give him the armband last week over Villa, but who's laughing now?
Post your teams below and we will be sure to help out as much as possible.
Don't forget to stop by mlsfantasyboss.com to catch up on their great weekly articles that lead into the deadline.
Thanks for reading: MLS Tips Fantasy Major League Soccer GW19. This article was written by Guy Sanchez