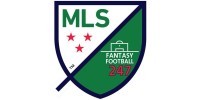 We have to face facts here and acknowledge the obvious: the FPL season is close, and the FMLS season means just that much less now in comparison. Add to the fact that anybody living in the UK can't actually win a prize from FMLS (that still bothers me to no end), and you have perfect environment for people to start to drop off on playing the MLS game and focusing more on the game that we all know and love. But for those of you out there that are still keen on setting a lineup this week in FMLS, we have you covered regardless.
And we have an especially MLS-y type of round for you this week. The games start tomorrow on Wednesday; and since we have a massive DGW, more games will follow on Friday, Saturday and Sunday. No fewer than fourteen teams will be on a double this week – and since that didn't seem to be enough play, several MLS teams are playing in friendlies against European clubs this week also. Oh yeah, the Gold Cup is STILL going on, and teams will still be without several international players for the duration of this round.
Surprisingly enough, there are American fans that absolutely love this type of chaos in our main domestic league. They think it makes it unique and unpredictable. As for myself, I just need to take a moment to calm down before I write anything else. You can't see me right now, but know that I just spent five minutes trying to slow my breathing and regain my focus.
Since this is a DGW with so many variables, the sportsbook I use has decided to only publish lines for the first series of games on Wednesday. And in many ways I'm glad for that – I'm not sure that I even care to study the lines on the whole slate of MLS games right now. What this means is that we'll just be covering the DGW teams and their first matches for the purposes of this article. And let's be honest, with fourteen DGW teams on the docket, the chances of you selecting a player not on a double are pretty slim, so no real loss there.
THIS WEEKS DEADLINE IS 00:30AM UK TIME on THURSDAY (That's Wednesday night, ish)
TO JOIN THE FF247 LEAGUE JUST CLICK HERE OR THE CODE ITSELF IS 1543-573
This weeks fixtures…
This week's DGW teams:
Obviously, not all DGW's are created equal. And in the realm of the MLS, the home game is king, the tifo is often more promoted than the players, and the kickoff time is a suggestion at best. Those last two points may be commentary on my part, but the home games are important.
Teams with two home games: Montreal, NYC, Seattle and Minnesota will all feature twice at home. That's not to say that any of these teams are more rotation-proof than any other team, but the lack of travel these teams will have should be paramount when selecting certain elements of your squad.
Teams with home and away splits: DC United, LA, NYRB, Portland, RSL, Toronto and Vancouver will all fall into this category. Depending on how much you like the home game that these teams have will determine how heavily you invest here.
Teams with two away games: Houston, Philadelphia and San Jose are the duds of the group this round. None of these teams have been stellar on the road (Houston are particularly bad) and you should consider leaving these teams off altogether. Honestly, you're better off picking your team from all other DGW squads, with an addition from a separate home team playing once, than you would be selecting from this bunch.
This week's (Wednesday) lines:
Montreal (-115) v Philadelphia (+295)
over/under at 2.5 goals (-135 over, +110 under)
MTL Home Record: 4W-2L-1D (+5GD at home)
PHI Road Record: 1W-4L-3D (+/-0GD on road)
The downside on this game, if you were looking Montreal's way, is that Piatti still looks to be out – and the team isn't in any hurry to bring him back. Good on them for being smart this time and letting him fully heal, but bad for the fantasy player that would love to have Piatti playing twice at home. The upside to this game is that Dzemaili is available, and he's quickly turning into one of the must-haves of the year in his own right. Dzemaili also has scored in his previous two home games, and there's no real reason to think that he can't continue to hit that average over this stretch.
As for Philly, for hardly winning on the road, they're not really a horrible team. They're averaging a perfect 1GF and 1GA on the road this year, and if they could just bump up their offensive output a tad, their defence seems capable enough to keep them in games. Unfortunately for Philly, Montreal have won their last two games at home via clean sheets, so that missing uptick isn't looking likely in this spot.
NYC (-110) v Toronto (+295)
over/under at 3 goals (+105 over, -130 under)
NYC Home Record: 6W-1L-2D (+10GD at home)
TOR Road Record: 4W-3L-3D (+/-0GD on road)
As for current squad depth, this game isn't even a contest. NYC are missing Rodney Wallace to international duty…and that's it. Toronto are missing Altidore, Bradley, Morrow, Cooper, Osorio and Ricketts. In what world is this a match that should be taking place? I guess Toronto do have Giovinco, so that must make it all even? Every single person involved in the MLS, from the commissioner on down to the bottom, should look at this game and be embarrassed that they're even trying to pass this off as a regulation match.
But you know what? Toronto could still overcome the odds and win, because that's just how bad some MLS play is from week to week – and if that happens then their model is justified. It's a wild and crazy league, folks! Ugh…
NYC are pretty dominant at home – and since they're playing twice in Yankee stadium this week, they'll feature heavily in most squads. And if this is their first opponent, you almost have to load up on the maximum quantity of NYC players. It's just good business.   As for Toronto? It took Giovinco ten road matches to score his first away goals – and he's not got the benefit of Altidore or Ricketts to take some pressure off of him to start this round. He's a hard pass for me.
NYRB (-175) v San Jose (+450)
over/under at 2.5 goals (-130 over, +110 under)
NYRB Home Record: 5W-2L-2D (+3GD at home)
SJ Road Record: 2W-6L-1D (-9GD on road)
The Red Bulls have been far from dominant at home, but maybe you could say that they've been adequate? After all, their 17 points from nine home games isn't horrible – it's just that the way they've accumulated those points isn't very attractive. Not once have the Red Bulls scored more than two goals in any home game this year – and yet they've found a way to churn out a mostly positive set of results by grinding out the low-scoring victories. And as an aside on that: only once has a game played in Red Bull Arena hit the 'over' bet this year – so don't be surprised if we see another dud of a game this round.
And since the visiting team is San Jose, a dud is very likely. San Jose are not prolific scorers on the road, they've only notched 6 goals in nine away games this year. And if you were thinking of taking Wondo as a differential this round, try to resist that urge. Wondo has only scored a single goal on the road this season, and nothing about their current setup, or the defensive ability of the Red Bulls, makes me think that will change starting tomorrow.
Minnesota (+185) v Houston (+145)
over/under at 3 goals (+110 over, -135 under)
MIN Home Record: 5W-4L-1D (+/-0GD at home)
HOU Road Record: 0W-7L-2D (-14GD on road)
One of the biggest secrets in the league this year: Minnesota aren't all that bad when playing at home. I mean, they're not spectacular, but they're not that bad. Additionally, three of their home wins came via clean sheet – by contrast, NYC only have a single clean sheet win at home this year. I'm not saying that Minnesota are better than NYC, but they do have their merits. The most important thing to consider is that when they're playing twice at home, they're hardly a liability for your squad. Ramirez may be the one to target if you want to take a chance, he has 6 goals at home this year and finds himself in good places to score more often than not.
Houston are just horrible on the road. No two ways about it. I'm still 100% certain that they'll turn it on at some point on the road and destroy a few teams – but until it happens, you have to look at the facts. And the facts are that Houston are still winless away and have only scored 6 goals total in those matches. Until that starts to change, stay away from all Houston in your team for this double-away schedule.
LA (-115) v Vancouver (+305)
over/under at 2.5 goals (-140 over, +115 under)
LA Home Record: 1W-5L-3D (-8GD at home)
VAN Road Record: 2W-5L-1D (-8GD on road)
It sounds crazy to say, but if you want LA players, look for them to be better on the road later in the week against New England. Simply put, LA are the ultimate exception to the rule: they play better ball on the road than they do at home. Just look at that home record: 6 points from nine games and 10GF/18GA. On the road though it's quite the contrary: 16 points and 18GF/14GA. Bigger problem for LA right now though is their overall form. The Galaxy have lost their last three matches by a combined score of 4-10, and they're still not looking like a team that's ready to compete regularly. So you'd be safe in skipping them altogether, truth be told.
As for Vancouver, there's nothing special here. Their scoring on the road is varied, and no true leader in that category has emerged for them. The big stat for this game is that seven of Vancouver's eight road games have all gone over the scoring mark set by the bookies. So if you're looking for some surprise scores from a differential or two, this may be the game to try to mine for some gold.
Portland (-165) v RSL (+425)
over/under at 3 goals (-120 over, -105 under)
PDX Home Record: 5W-1L-4D (+10GD at home)
RSL Road Record: 2W-8L-1D (-16GD on road)
Portland really should be better at home than what they've shown thus far. Their four draws are pretty indicative of just how mediocre they can be at times – because the elite teams of the league simply find ways to close out games at home. This game will be without Nagbe (USMNT duty), but since he's played so far back in the system anyway lately, is it really that big of a miss? The two standouts to consider here are pretty obvious: Adi and Valeri. Both players have amassed 7 goals at home – no other player on the team has yet to score more than 1 all season.
And this could be an easy game for Portland based on the opponent. RSL are a pitiful road team – and their 6-2 victory over LA last round is seen by many as more of a deficiency on LA's part than a success for RSL. Also take into account that RSL scheduled a friendly against Manchester United on Monday night…so they should be fine to go to Portland on two day's rest before continuing with their DGW. Right?
I'm not tellin you to bet the farm on Portland here (but take their best players for your fantasy squad).
Seattle (-190) v DC (+500)
over/under at 2.5 goals (-140 over, +115 under)
SEA Home Record: 4W-1L-3D (+4GD at home)
DC Road Record: 2W-7L-1D (-12GD on road)
Seattle are the biggest favourites on the board to start the round, and yet you have to wonder if they can count on Lodeiro to do everything for them – because he might have to. Dempsey and Morris are both away on international duty – and it's getting to be right about that time of year where Will Bruin drops off the map completely (seriously, it's a thing he does). That leaves Lodeiro and the defence to shore things up.
And you know, maybe that will be enough consider they're playing DC. DC haven't won on the road now in five straight tries…and they've only scored a pair of goals in that span (four shutouts against them). We've had several teams vie for the 'worst team in the league' title this year. RSL seemed to really want it. Colorado flirted with it for a time. But DC really have their hearts set on proving to the world that in a league with no relegation – winning and losing don't matter at all.
In all seriousness, any Seattle play you make here will be a good one, so there isn't much worry regardless of their striker situation.
American Betting Lines Explained:
Here's a summary of terms and betting lingo as presented above, just so you can follow along if you are still unfamiliar with it.
The American betting lines work best when you think of things with a $100 base wager on underdogs, and a $100 return on favourites. For example, if you see a team is priced +180, that means that if you bet $100, you will win $180 profit. Conversely, if you see a team is priced at -180, that means that you would have to bet $180 to win $100 profit. Teams that are priced at anything more than +200 or -200 are considered to be big underdogs or favourites, respectively.
Also, keep in mind that when you see both sides of a bet priced right around -110, that means that the house has no favourite, and they're just looking to make money on both sides. Hopefully this helps you navigate finding the best value on the board for your fantasy team. After all, if the bookies price a team at +350, they're not going to be thrilled at having to pay out $350 for every $100 bet, so you can typically safely assume that any team priced that way will be a bust.
Final Notes:
In case you were thinking about taking some single-game players, Columbus is probably your best bet at home. The Crew will be taking on a tired Philly team, and you could honestly snag yourself a few good points there.
In the case of Orlando v Atlanta, know that Larin is going to Canadian Men's National Team – so that is an advantage for Atlanta on some level. Atlanta have won their last three straight matches, and they'll be one of the fresher teams out there this weekend.
Stock the bench this week, try to resist the switcheroo. With all of the rotation that's bound to happen this round, leave yourself a decent pair of subs on the bench that can cover you if a sub is needed. I'm not reading tea leaves or anything here – but I just have a gut feeling that this week is going to see varied lineups and rotation on a level that we haven't seen in quite some time.
Captain Picks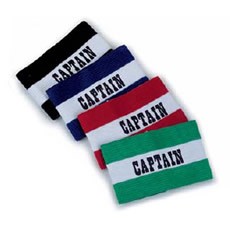 #1) David Villa – He's healthy, he's not travelling and he's scored goals in his last two matches at home. Pretty cut and dry pick here – most active teams will have the armband on him.
#2) Dzemaili – Probably the best differential captain pick out there. He's also not travelling, and he doesn't seem to need any help from Piatti at all to turn in the points.
#3) Valeri – His game against RSL is too good to pass up. His positioning in the attack this year has been a revelation. Might be hard to captain him with Villa on the board, but in this crazy game, there are no guarantees on anybody's minutes.

Post your teams below and we will be sure to help out as much as possible.
Don't forget to stop by mlsfantasyboss.com to catch up on their great weekly articles that lead into the deadline.
Thanks for reading: MLS Tips Fantasy Major League Soccer GW20. This article was written by Guy Sanchez